Jenipher encourages teen mothers to return to school and break barriers
Thursday, June 16, 2022
Eighteen-year-old Jenipher Yonasi dropped out of school in 2020. She fell pregnant when she was 17 years old from her boyfriend but never decided to go into marriage with him. Hers is a story of very few girls in Malawi's rural areas who do not consider early marriage as a solution after getting pregnant while in adolescence.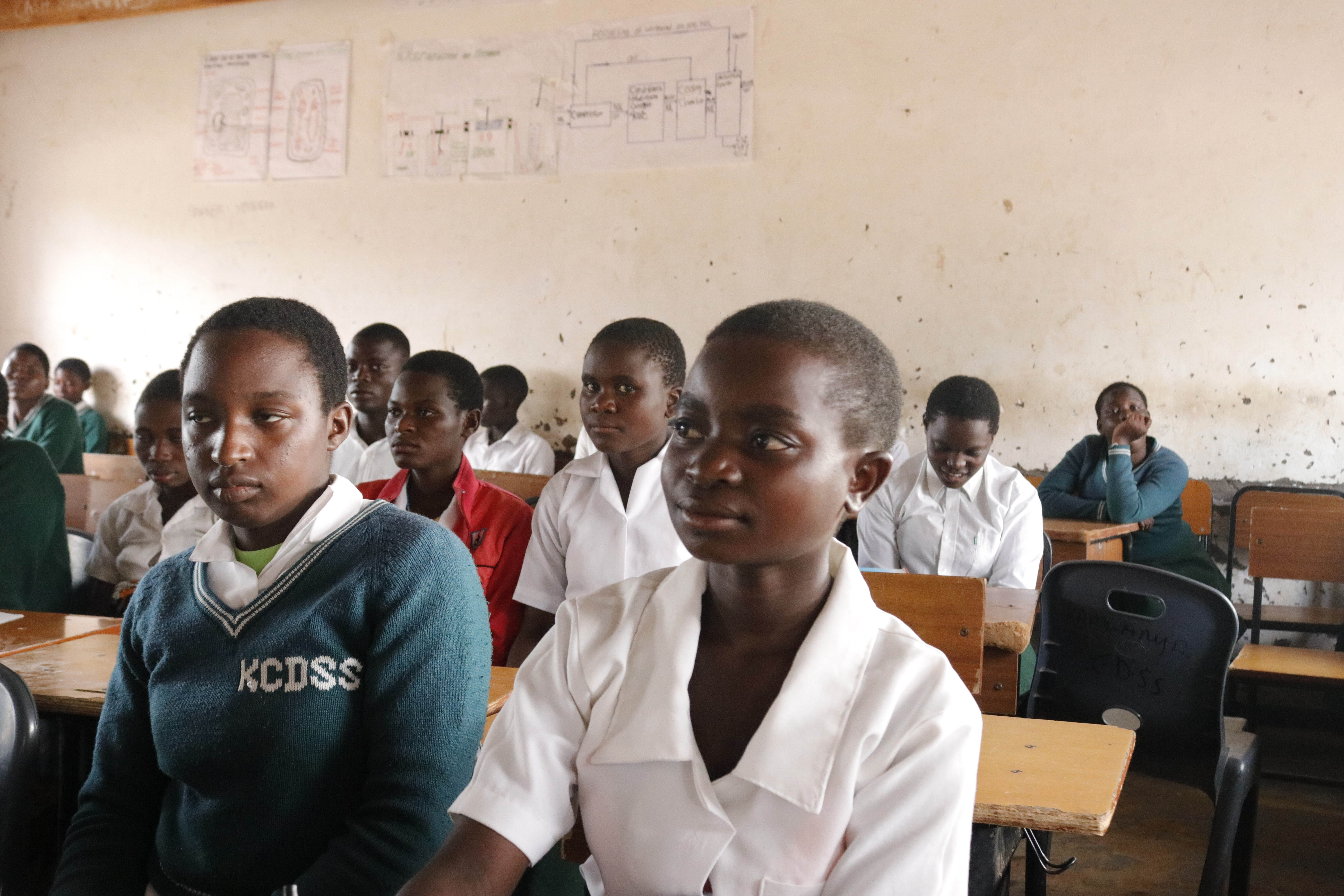 "When many girls [in my community] fall pregnant, they always resort to go into early or child marriage and end up being abused and frustrated. Moreover, they lose the excitement to continue with their education", says Jenipher. The young girl from Numeri Village in Traditional Authority Mavwere in Mchinji is keen to continue her education despite the challenges of getting pregnant and giving birth as a teen.
"Yes, I made a mistake. But that did not mean continuing making grave mistakes that would cost my desired future for good", adds the Form 1 student. 
The excitement to explore and enjoy life as an adolescent is sometimes irresistible. Many young girls fall into this trap and end compromising a promising future by choosing early and child marriage at the expense of their education. The situation is even worse when poverty inspires many parents to endorse or force girls into marriages whenever they fall pregnant while still at school.
Luckily for Jenipher, she was not under any pressure to get married. "My parents accepted my mistake. They did not force me out of our home. After giving birth, I told them I want to go back to school and they approved of it. They are still helping me in taking care of my child and providing for my school needs", she says.
Jenipher feels that the pressure from some parents in ridiculing girls after getting pregnant drives many adolescent girls into child marriages. "It's like they have committed a heinous crime and they are left to pay heavily for their mistakes. This is bad because most of young girls lack the maturity to handle some of pressures and temptations that come our way. But we have the potential to grow out of these challenges and move on with a better focus in our desired future", she says.
On 16 June, Africa is celebrating the Day of the African Child under the theme "Eliminating Harmful Social and Cultural Practices affecting children: Our collective responsibility." The African Union (AU) has been engaged in efforts to eliminate harmful practices in Africa that include a campaign to end child marriage. Launched in 2014, the campaign was initially meant to last for two years, targeting ten high-burden countries (Burkina Faso, Cameroon, Chad, Ethiopia, Mauritania, Mozambique, Malawi, Niger, Sierra Leone and Zambia).
The campaign aimed to accelerate the end of child marriage in Africa by enhancing continental awareness of the harmful impact of child marriage and by taking appropriate legal, social and economic measures to end child marriage in Africa. In Malawi, World Vision is taking a lead in addressing this challenge through its "It Takes Malawi to End Child Marriage" campaign whose aim is reducing child marriage by 20% in the next two years.
Available statistics from  World Vision's 2018 Child Rights Barometer for Malawi corroborated UNICEF's findings to show that  about 42% girls get married before age 18 and nine percent below the age of 15. World Vision is empowering communities with capacity-building to end child marriage.
Through Citizen Voice and Action (CVA), a local-level advocacy approach for dialogue between communities and Government, many young girls are being withdrawn from child marriage and encouraged to go to back to school. Girls like Jenipher, who never fell for the temptation of child marriage, act as shining examples of encouraging girls to focus on productive life goals.
"I encourage fellow girls to refrain from child marriage, and I call upon parents to stop forcing their children into child marriage. Let us give a red card to child marriage!", says Jenipher.
-
By McNeil Kalowekamo - Zonal Communications Officer, World Vision, Malawi