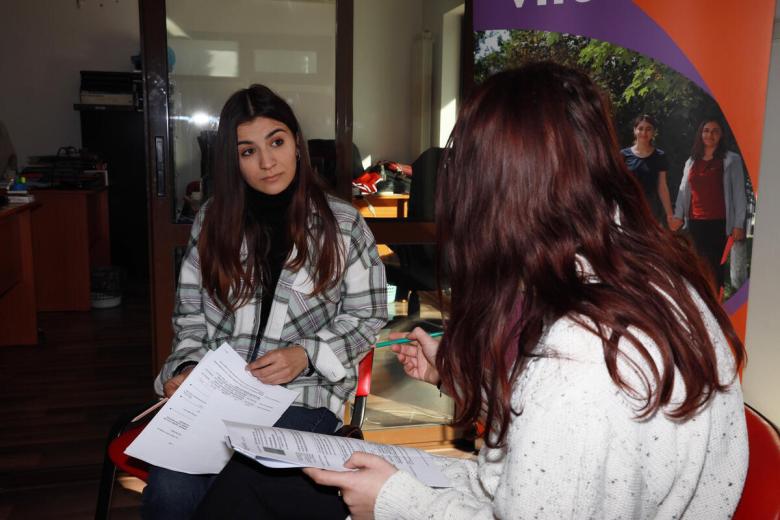 The Ripple Effect
Wednesday, July 6, 2022
"I heard so many stories. I decided I wanted to go and see the truth," says Andreea. Just 21 years old, Andreea is on the frontlines of the Ukraine crisis offering practical help, a listening ear, and hope to the refugees streaming into the Romanian city of Husi.
More than 14 million people are estimated to have already fled their homes in Ukraine since the conflict began in February, and more than 6 million have fled the country.
"When I saw them, I felt like I wanted to cry," explains Andreea. "I saw so many buses with so many people, and everyone was very scared. They had just one small backpack and a lot [were] old people and they had nothing else with them.
"I wanted to help in any way I could."
Andreea is one of hundreds of World Vision volunteers working on rotation day and night to support people fleeing Ukraine. The decision to help was a deeply personal one – she knows firsthand how life-changing it can be to receive help when you need it the most.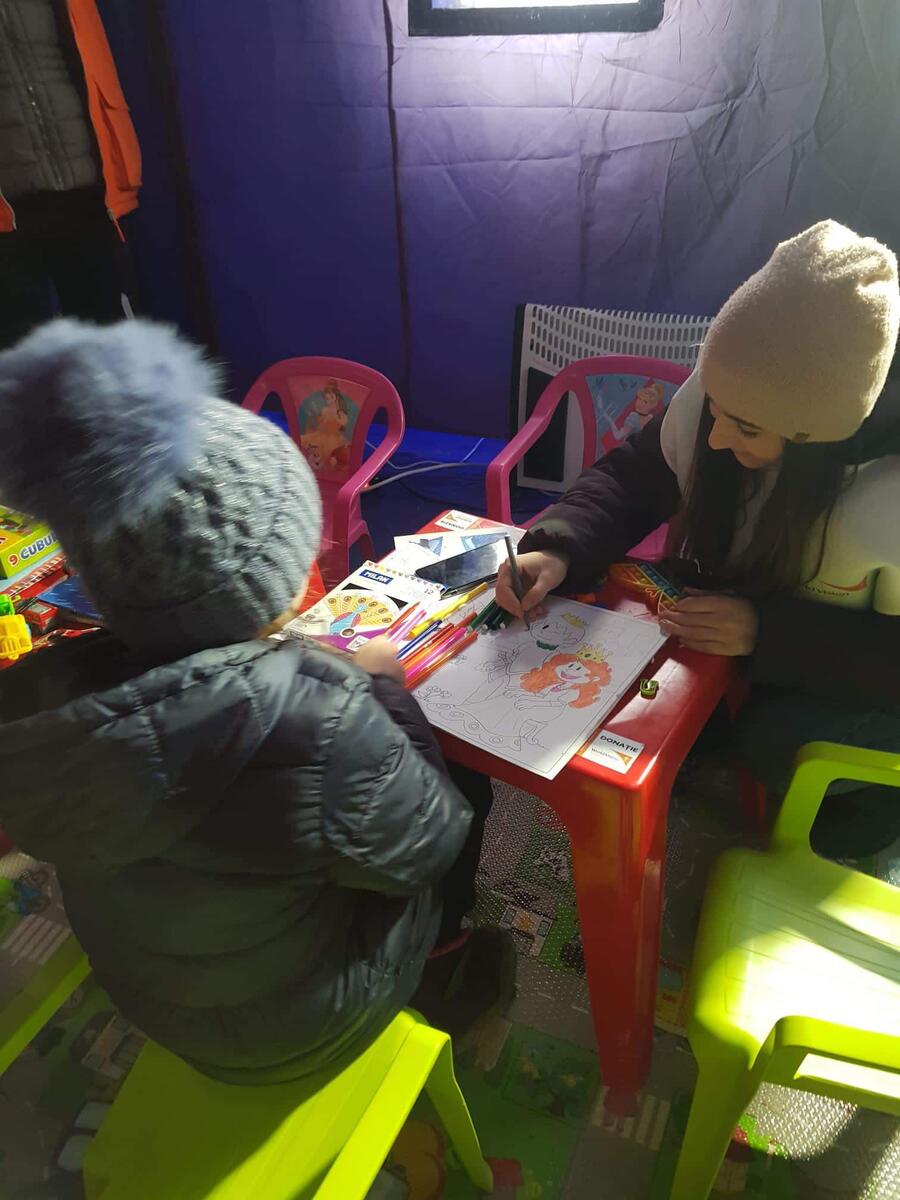 Andreea grew up in a small rural area in eastern Romania. When she was young, many children did not have the chance to go to school. Their parents did not have money to buy basic school supplies, so they spent their days in the fields caring for animals instead.
Then, when she was in sixth grade, World Vision began working in their community. It was the opening of a whole new world of opportunity for Andreea and her classmates.
With the support of child sponsors, Andreea and the other children in her village could join in many different activities like they had never seen before – workshops, games, and classes designed to help kids build confidence and self-worth, dream big and learn to use their voice to lead the change they wanted to see in their community.
"Education is the key," says Nicoleta Popla, a former coordinator in Andreea's area. "I say to [children] all the time that they can overcome their current situation and have a better life. They really can go further than they believe because in their communities, they don't see these opportunities."
For Andreea, the child sponsorship programme and support from leaders made all the difference.
"I was very shy; I was scared to get involved in different activities," remembers Andreea. "I always sat in the back rows because I was afraid to speak, and I hoped not to be seen so that the teachers would not make me talk. But Nicoleta [and the other coordinators] did their job well …. It was impossible to not get involved in the activities!"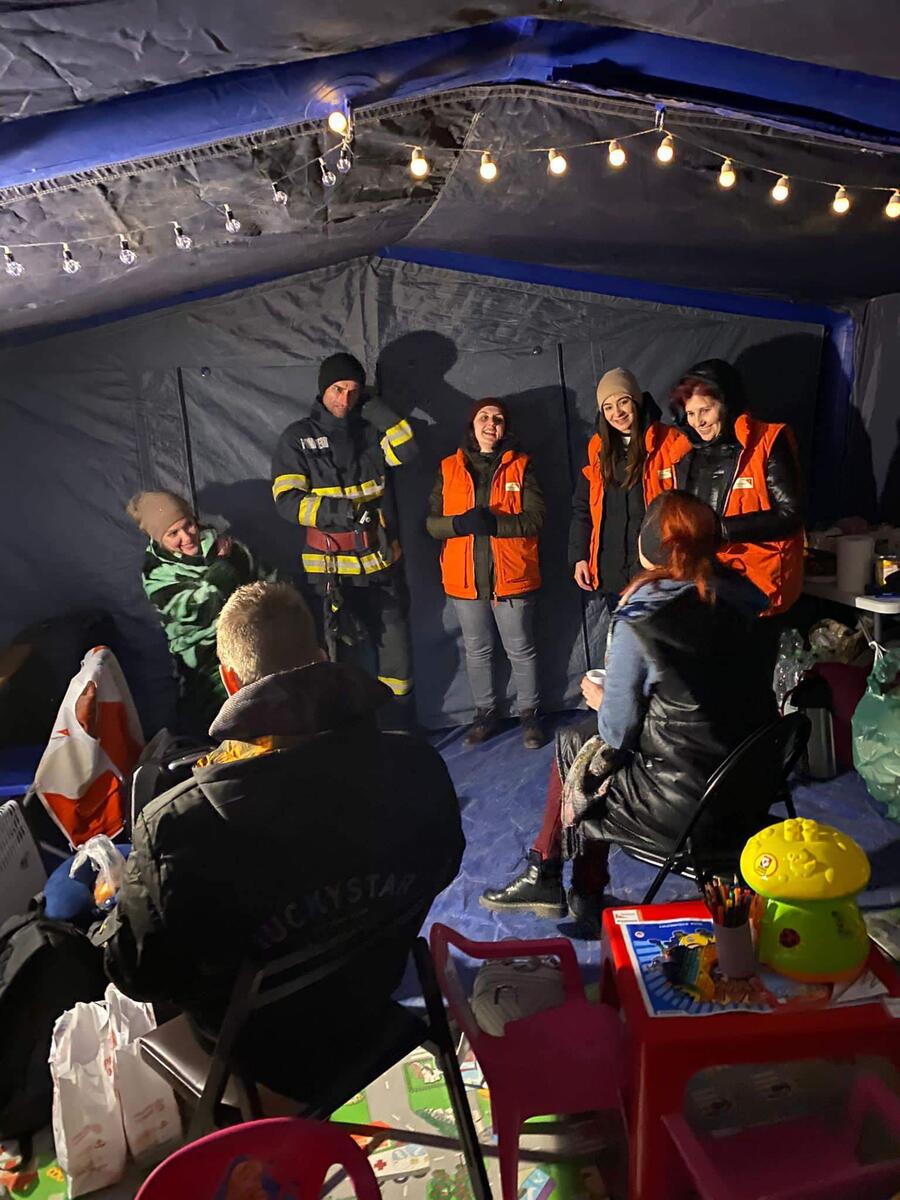 In the seventh and eighth grade, she even joined the student council, where she learned to overcome her fears of being in front of a crowd.
"All those activities helped me a lot," she says. "I can feel the huge impact on myself and on my daily life, at school, and even now at university. I'm not shy anymore. Now, I have the courage to speak in public."
Determined to help others to transform their lives too, Andreea is now studying social work at university, and when the Ukrainian crisis broke out, she made her way to Husi, another border crossing, to join World Vision's response.
"I met a girl… We drew together; she spoke a little English. She traveled with her brother and parents," Andreea says. "They were very scared."
Andreea is more determined than ever to live a life that helps other children build a better future.
Right now, 1,000 girls are waiting for that opportunity. Help them find it. Sponsor a girl by October 11, International Day of the Girl, and join the movement for change.