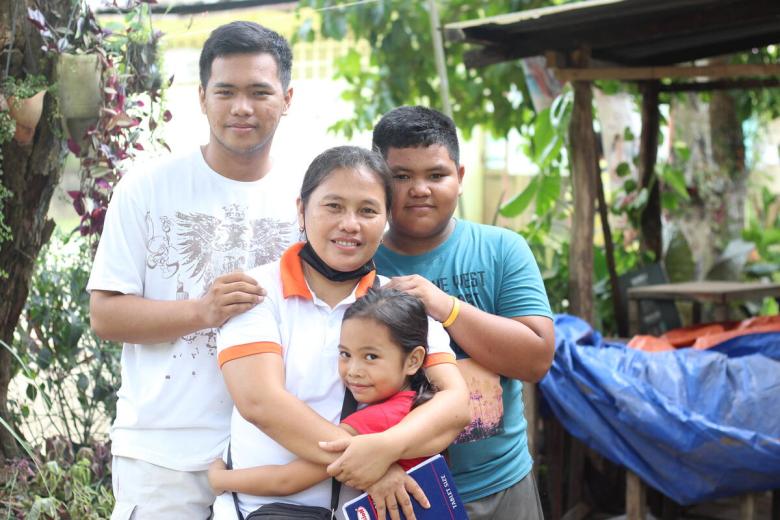 From a jar of salt, a mother strives hard for her family's fate
Wednesday, January 5, 2022
Zenen opened her store and only saw a jar of salt left to be sold. Her family had consumed most of their store's products, because they had nothing else to eat.
Zenen and her small family were in a middle of a crisis. Her husband was fighting for his life after being diagnosed with Auto-Immune Hemolytic Anemia, a rare hereditary disease.
The family was based in Manila, Philippines, in 2004 when they found out about the father's disease. He left his work as a company driver to recover. Zenen, who left her job as a cashier to take care of their first child, decided to follow their doctor's advice. He recommended they return to their province for a less stressful living environment. Knowing life would be less expensive in the rural town ultimately made them decide to leave Manila.
Both jobless, they had to start from scratch in their hometown. The family used their savings to build a house made of bamboo and nipa (dried coconut leaves). They also started a small variety store as their primary source of income.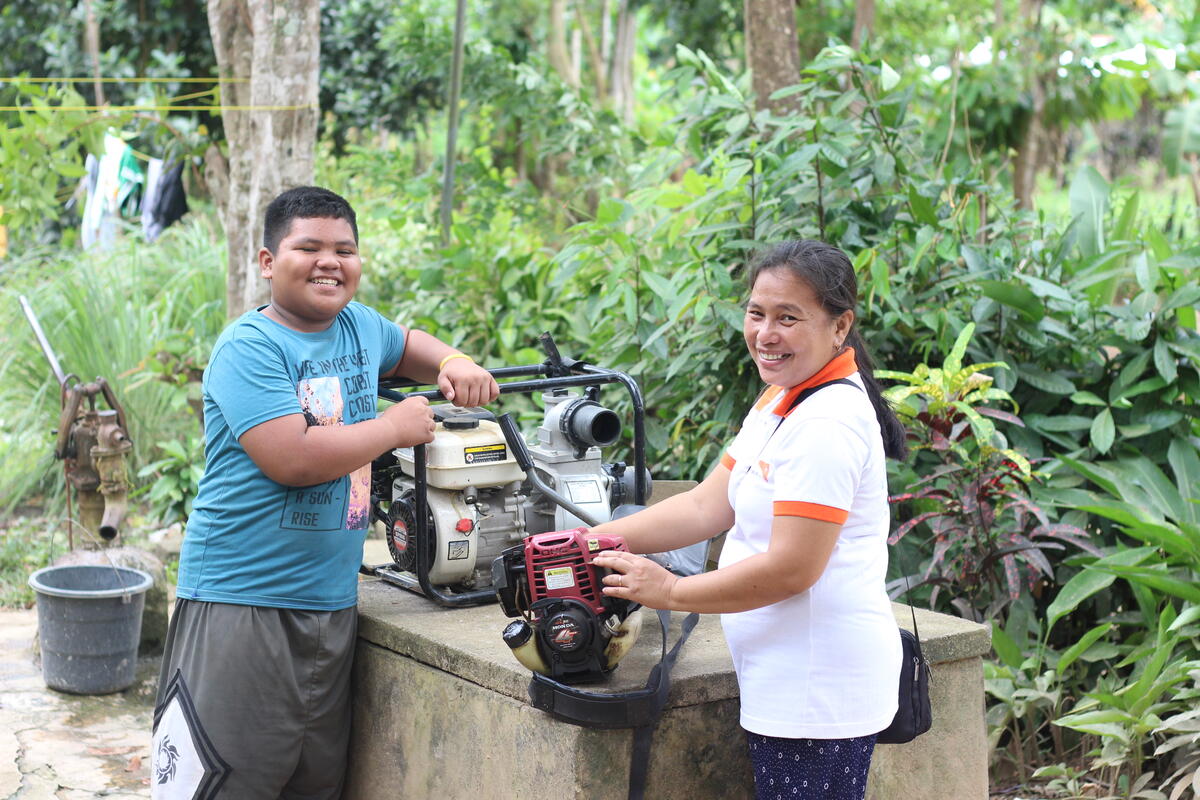 "I had to start finding means to earn in the province, because we didn't have jobs. I thought of starting a store because I remembered my mother, who also had her store, and I would help her when I was still a child," says Zenen.
However, their business wasn't earning enough. They borrowed money from their relatives to invest in a motorcycle cab. When the father didn't have symptom attacks, he would drive the cab to earn extra income. He also used most of his earnings for his medication.
Years went by, and everything seemed well. Zenen's store was stable and the medication kept the symptoms at bay. They started planting crops to add more income. The family thought life was going to work out fine.
But they were wrong.
A few months after the mother gave birth to her second child in 2009, her husband passed away. The family was devastated.
"It was a tough time for me because I was mourning, but I needed to show strength to my children, especially to my newborn child, because I was the only one they relied on," she says.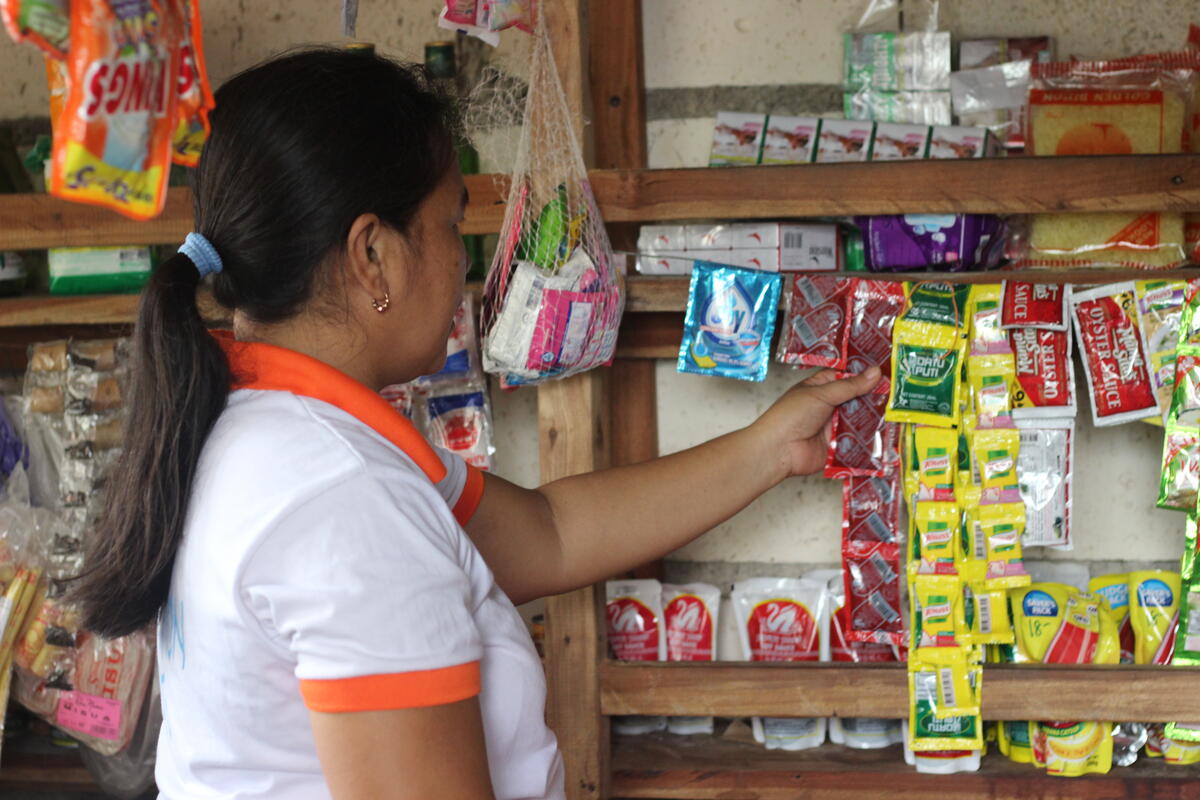 The mother had to face the debt that accumulated during her late husband's medication and hospitalisation. Her store, that ran out of products to sell, also needed saving. On top of that, her two sons' education needs were growing.
"It came to the point that the only product to sell in our store was a jar of salt, because I had no money to buy for our daily food. At that point, I knew that I had to do something for my children," she says.
Zenen had to scrape by for five years to provide for her children and pay her debts.
But that lowest point in her family's life just meant that there was no other way to go but up. In 2014, the widow met a man who became her second husband. A hardworking and dependable farmer, he became the primary breadwinner of the family. Their marriage was blessed with a daughter.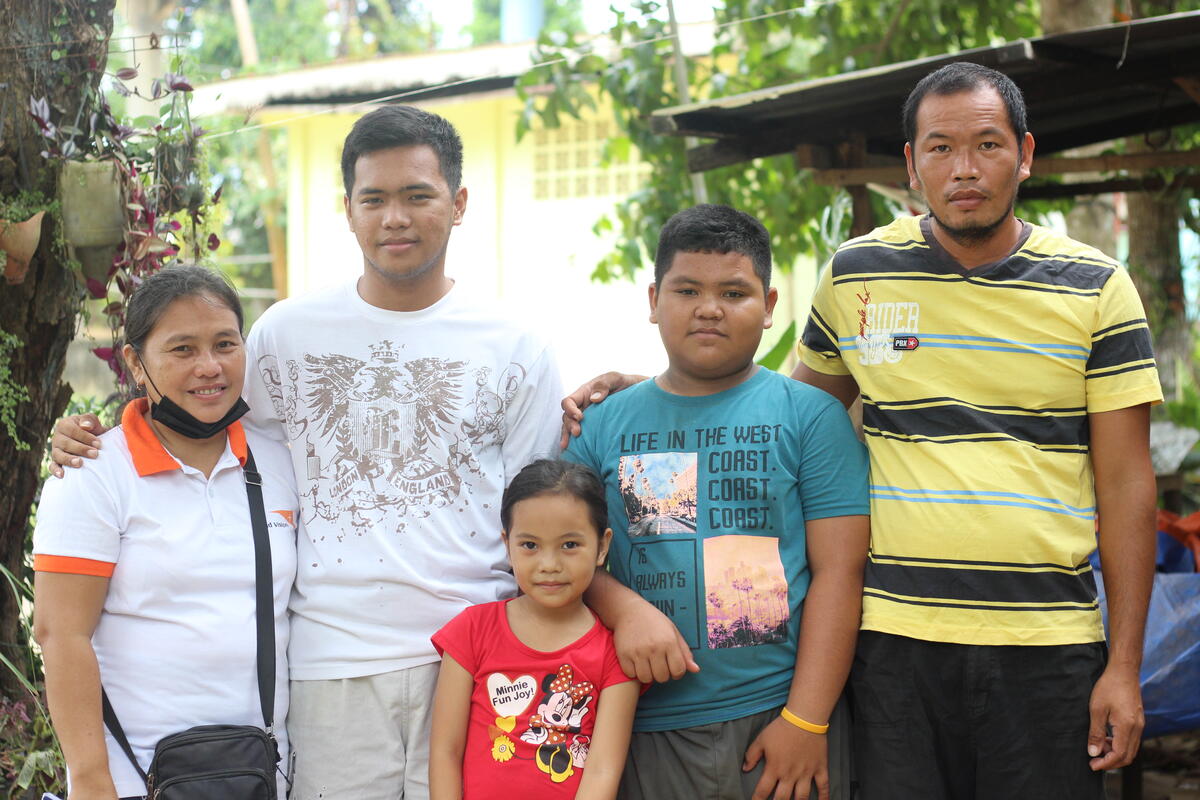 Around that year, Zenen's second son, Jovial, became part of World Vision's sponsorship programme. The young boy received school supplies, school uniforms, and other basic needs, which helped his parents save money and spend it on other needs.
With World Vision, she was introduced to community savings, where she learned how to manage their family's income and invest it in livelihoods and businesses.
After a year of saving, she was loaned money for her farming needs. She bought seeds, fertilisers, plant medicines, and paid labour. Their first harvest was so bountiful that they were able to increase their savings.
They repeated that cycle for over three years. The family have already invested in various businesses, including a farm mower, a water pump rental and a coin-based motorcycle wash system. Zenen also regained her store and stocked products regularly.
Zenen also received training from World Vision about business development and financial management. With that, she shares that she became wiser in handling and adding more businesses. She plans to add a vulcanising shop since her house was near a road where motorcycles would often pass.
"I believe I survived all of that struggle because I held on to my inspiration which is my children. They are my life and my strength," Zenen says.
Her eldest child is already in his senior year as a Marine Transportation college student, while her second son and daughter are in junior high school and primary school. With their multiple income sources, the children receive quality education.
Zenen wants to share her experience and help other mothers who are still struggling in their journey.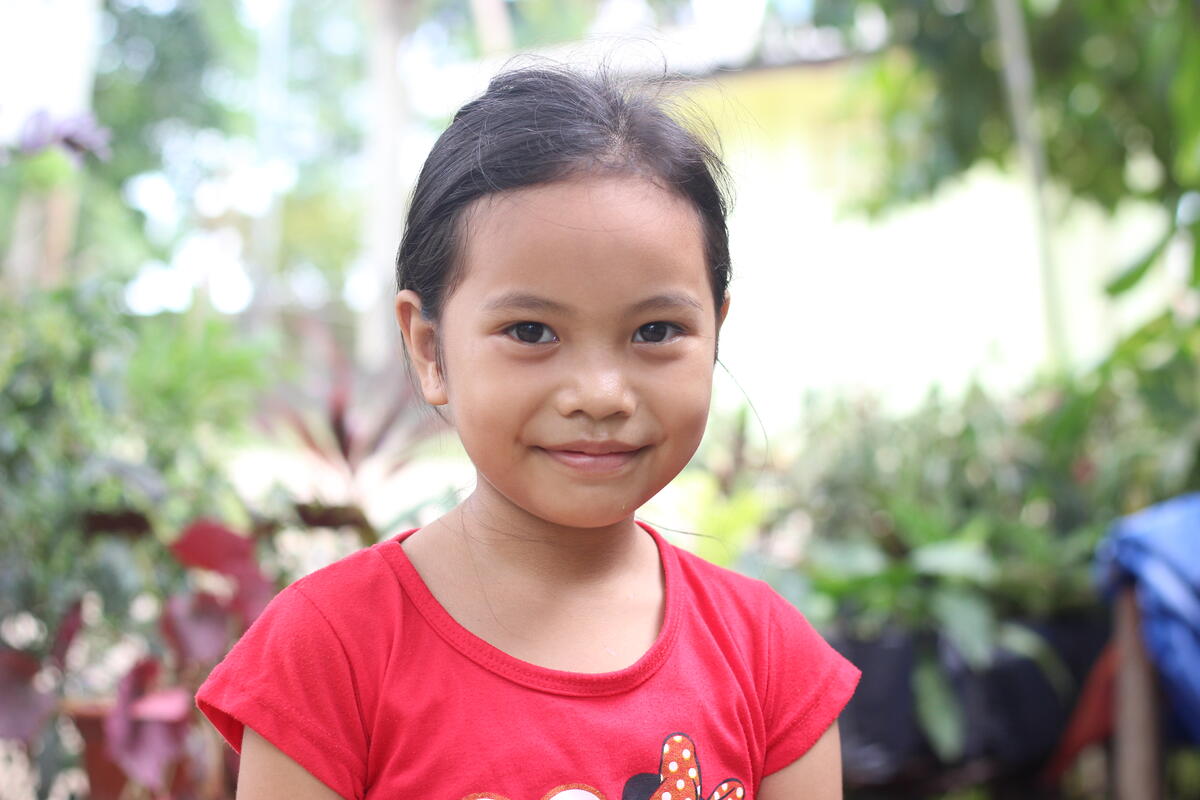 "To all mothers out there who are going through what I have been through, never lose faith in God. He sees the hardship that you are in, and He will provide opportunities for you to recover," she shares.
World Vision's Community Managed Savings and Credit Association (CoMSCA) is an economic development programme that aims to build households' economic resilience and financial literacy by mobilising self-help mechanisms on savings and credit services.
Through its regular programme and partnership with organisation, World Vision already formed more than 8,500 CoMSCA groups with around 200,000 members in the Philippines.
Every 60 seconds … a family receives the tools to overcome poverty.
If you'd like to sponsor a child, click here.
By Mong Jimenez, Communications Specialist