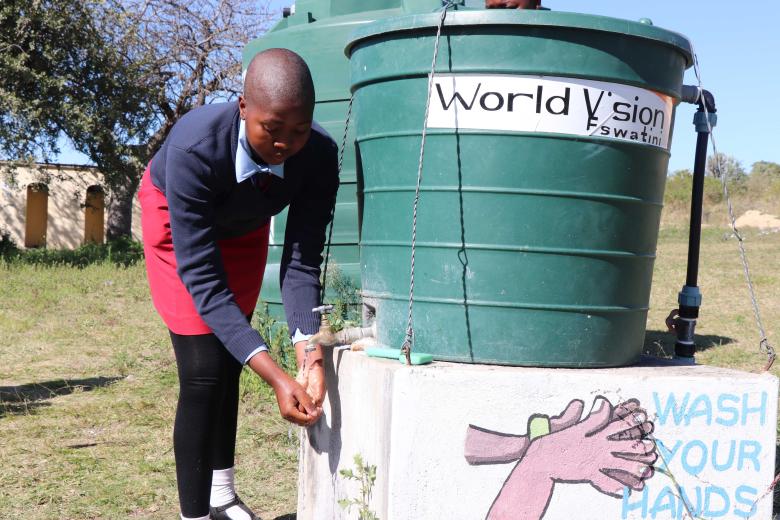 CLEAN WATER PAVES A DESTINY FOR SUCCESS AT MADLANGEMPHISI HIGH SCHOOL
Wednesday, August 3, 2022
Operating a high school of more than 600 students without water was a nightmare, as the principal of Madlangemphisi High School, Phuzukuvela Ngwenya, mentioned. The school had no water, with only a few toilets servicing the whole school.  The school had only three toilets at the time, with boys relieving themselves out in the bushes and girls queuing for their turn during their lunch break, and at times would miss out on getting a break from class because the queuing would take longer than the normal break time. The toilets were home to thousands of germs with no water, slowly making learners sick each passing day.
"The situation was very bad; we did not have water. We survived on only 10 000 litres of water from local tankers who sourced the water from Nkomazi River. The services cost the school roughly E900 per week," Ngwenya said. The water from the Nkomazi River was not clean, and learners would occasionally get ill from the dirty and contaminated water they consumed from the school every single school day. The water crisis affected the learners and the teachers who stayed within the school compound. When the school faced a total water crisis, teachers would also miss lessons because they did not have water. As a result, the school would temporarily close until the water crisis was sorted.
"It was so bad that we knew that on a daily about five learners would be sent home because they had a stomach bug or diarrhoea. This weighed heavily on their studies because this meant our learners were spending less and less time in class. After all, they had been sick and needed medical attention. The school had no water to accommodate sanitary services and the kitchen," Ngwenya added.
After seeking World Vision's intervention, the school was supported with a borehole that supplied the whole school with clean spring water. Today, Madlangemphisi High School is thriving, with an enrollment of 612 students. The school was supported with proper toilet facilities that fit the students' ratio, hand washing facilities during the COVID-19 pandemic and water to supply the school Agriculture project.  Now water is always available.
"To World Vision, we are eternally grateful to the change you have brought to our school, as a result of the borehole, we always have clean running water in all of our premises. There is less absenteeism, less sicknesses related to water, there is always food and students are producing better results. We are now among the best schools in our constituency," Ngwenya alluded.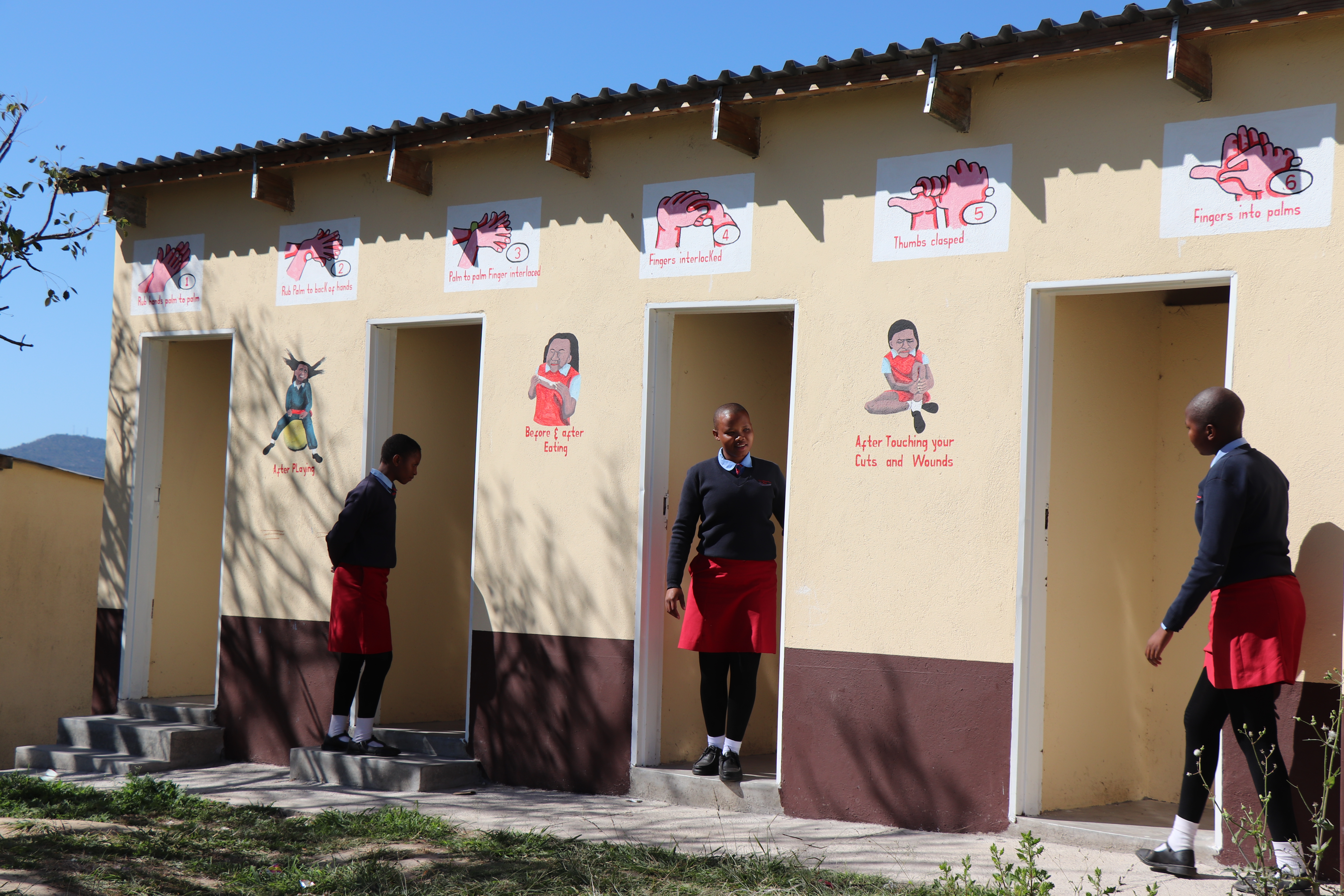 Students who are in the Agriculture field are also thriving in their studies, with some mentioning that their Agriculture class made them fall in love with farming.
"I send my greatest gratitude to World Vision for always supporting our school. I have harvested my garden and have sent some of my vegetable produce at home so we could eat," Mzwandile Shungube said.
"I just love Agriculture lessons. I usually sell my vegetables to locals who sell fast foods and get pocket money. In most cases, I do not ask for any money at home but sell vegetables to generate my own money. I have developed a passion for farming, and from now onwards, I will continue farming and use some piece of land at home to start my own farming business," one of the students said.
The borehole and toilet facilities projects are part of World Vision's technical programme, Water, Sanitation and Hygiene (WASH), which aims to provide sustainable water and sanitary sources for vulnerable children.