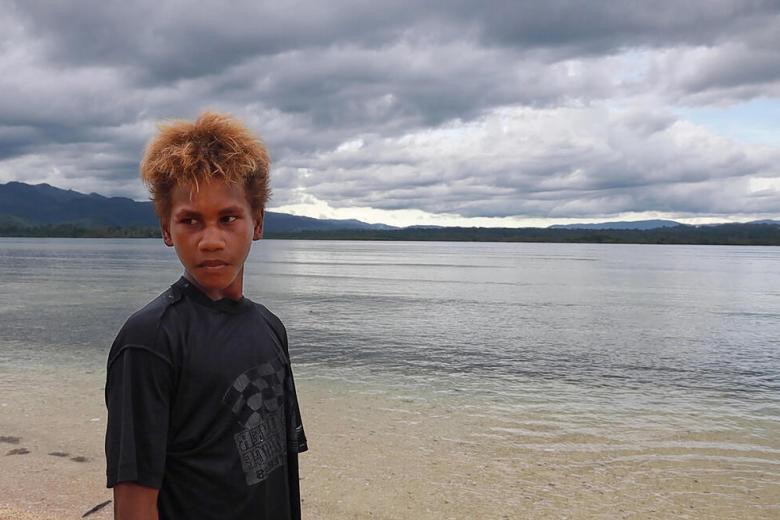 Climate change effects on Solomon Islands: David's story
Wednesday, April 7, 2021
We just have to mention football stars like Neymar, Messi and Coutinho to get a cheerful smile from David.
David is a typical teenage boy on Kwai Island, Solomon Islands, who loves to play football every afternoon.
He has big dreams of becoming a pilot. David loves going to school, but whenever there is a storm or cyclone, the sea level rises, flooding homes on the island. This means he has to miss school because it's too dangerous to go outside.
In these conditions, families from the island try to relocate to the mainland for safety. David thinks he will have to relocate to the mainland permanently because the island is shrinking due to a rise in sea levels.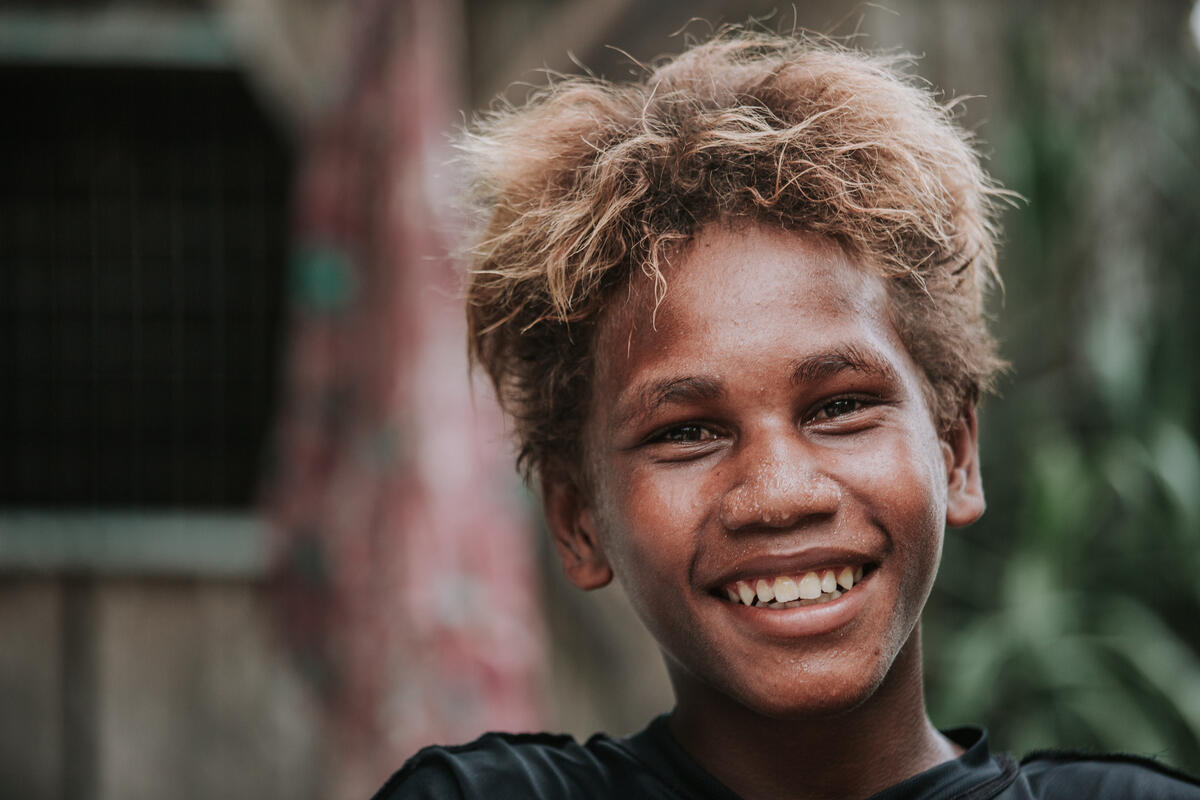 The island is about half the size it used to be 50 years ago. It is expensive and difficult to find land to build a house.
David has noticed there are fewer fish surrounding the island. This is likely due to coral bleaching that has occurred - due to warmer temperatures - and also population growth.
His father must travel further to find fish, and the fish he catches aren't as big as they used to be.
Many families rely on fishing to eat and also sell in the market to earn an income. However, given it costs thousands of dollars to build a home on the mainland, many families can't afford to move.
This is one of the great challenges facing young people on Kwai Island.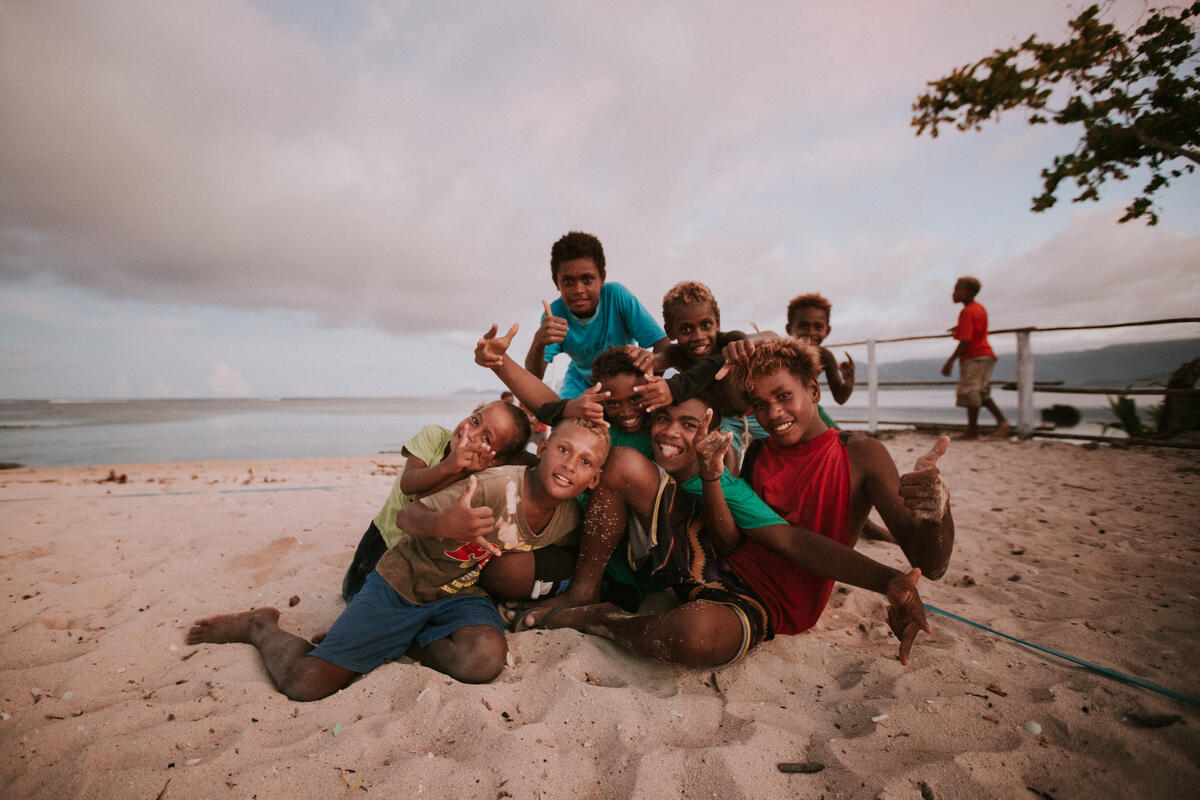 The two remote islands, Kwai and Ngongosila, in East Malaita, are already experiencing the effects of climate change.
Once living in a location with an abundance of fish, the islanders are struggling to maintain their livelihoods.
Warmer sea water, coral bleaching, sea-level rise, coastal erosion, soil salinisation, changes to tidal patterns and population growth are all connected, and negatively impacting the marine environment.
Previously, the locals could find plenty of fish in the waters surrounding their islands. And those fish were big. Now, according to the elders, they have to travel further away and spend much more time to catch less fish – which are smaller - than they used to.
Sometimes they spend the whole night fishing and still cannot catch what they used to years ago.
The sea-level rise is also evident as they witness water advancing up the shoreline, causing erosion that brings big trees down, washes away graveyards and forces communities to move homes further inland.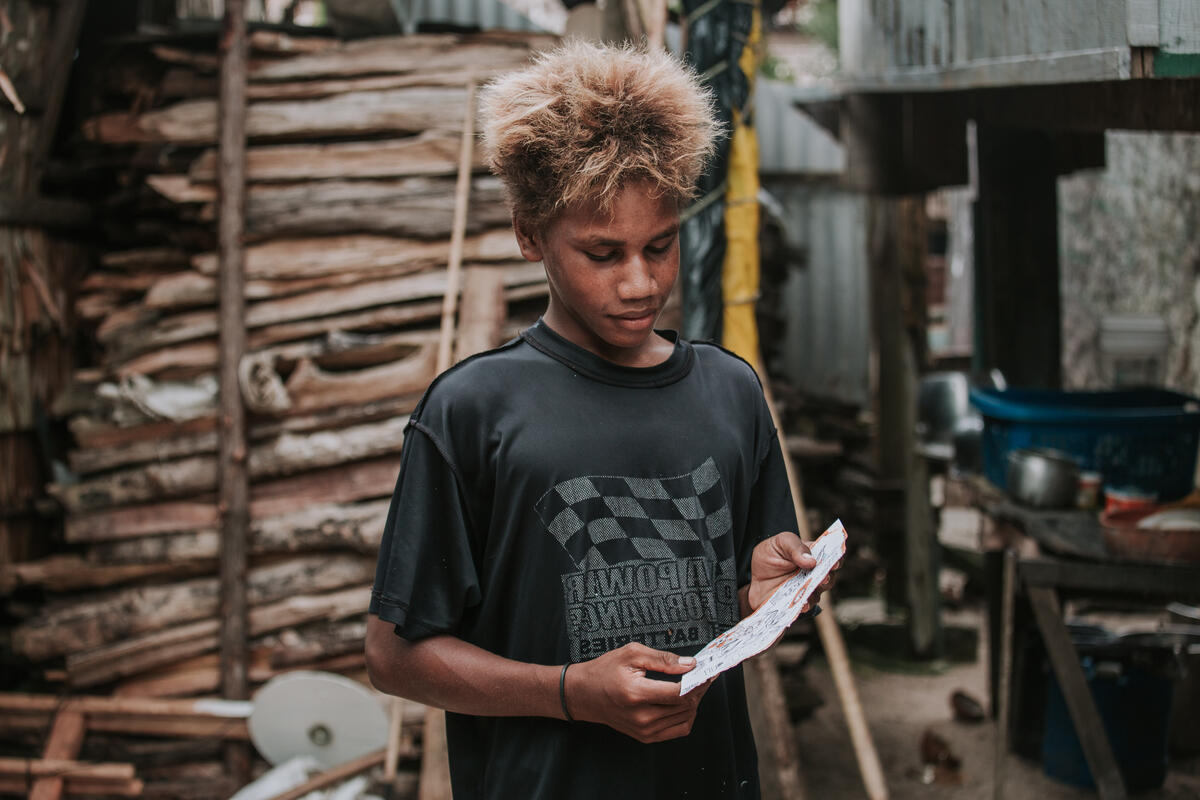 Over the last 10 years, the islanders have tried to hold the water back by building stone walls, which the elders say wasn't necessary before.
But it doesn't seem to be working anymore.
Although the more experienced fisherman can see the difference, some younger ones have not been fishing long enough to know that things have changed.
For them, this is the world they live in. This is the new normal. A hard world, where hope is in short supply.
Maybe the only option left will be to move to the mainland. But such a move is extremely costly and most of the families cannot afford it.
Another concern about moving is possible clashes with existing residents who already face challenging conditions.
If they can't find a new home in a rural area, some might have to move to the capital, Honiara, where they are likely to struggle building a livelihood and providing for their children's education. They face the risk of becoming marginalised citizens.
World Vision is working with local young people on these islands to empower them with information, education and leadership skills, so they can have a chance to prosper economically and have more choices for their future.
Find out more about how we're tackling climate change.