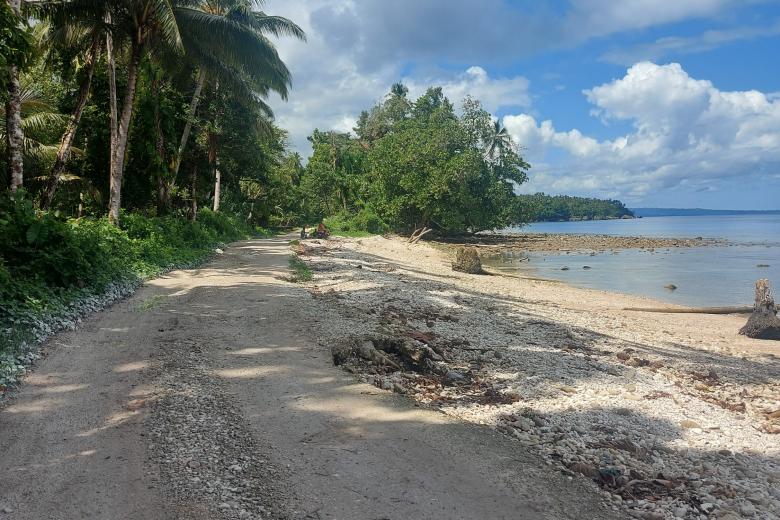 Fonolabu: Climate change is not a joke
Thursday, May 20, 2021
The recent damages to the road infrastructure at the Northern region of Malaita Province by rising tides is more concerning to youths as they fear of losing their only road link to their beautiful Auki Town and other essential services like health and education.
Young Milton Fonolabu told World Vision, the waves causing erosion has continued eating away the soils and now swallowed up part of their road.
He blamed climate change especially sea level rise for causing the damage.
"Climate change phenomenon like sea level rise is not a fiction but an issue that has to be seriously look into addressing it as the impacts are happening in front of our eyes,"
"This is not a joke, climate change is real especially sea level rise," Fonolabu said.
World Vision caught up with young Fonolabu on May 15 2021 at Malanaoa village while travelling along the Northern region road to the project sites.
That time a young Fonolabu and other boys were enjoying their time out at the white sandy beach with the sweet coconut fruits. Where they were sitting was right beside the main road where part of it was already damaged by rising tides.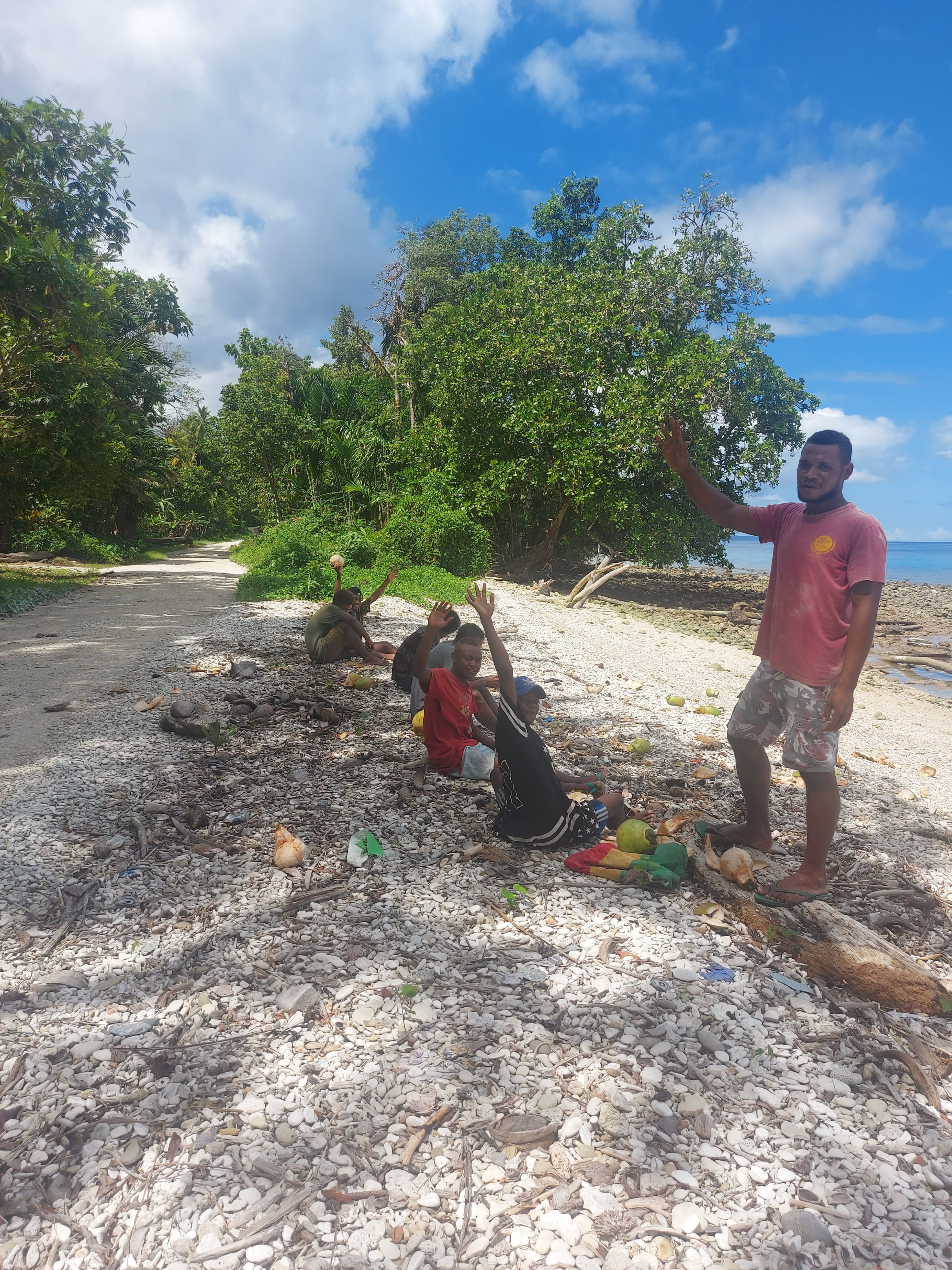 "We are indeed seeing its impacts, especially to our road infrastructure where we depend on every-day to access all the necessary services like health, education and even to selling our products at Auki town,"
"It is also concerning for us youth here because, we might lose this infrastructure soon if nothing is done about it. If that happens the transportation service will be cut off from us as part of the road is already damaged by a recent high tide," he said.
He therefore called on responsible authorities to quickly look at addressing the issue by diverting the road inner land," he said.
Meanwhile, John Kehosi a Member of Malaita Provincial Assembly (MPA) for Ward 31 in Luaniua, Malaita Outer said climate change is real.
"Luaniua is experiencing the adverse impacts of climate change like sea level rise and food issues every day," Hon. Kehosi said.
He added, apart from soil erosion, soil salinization is indeed impacting food gardens.
"Recently, our gardens especially swamp taros are wilt and the tubers also rot, we believe because of salty water under the soil," Hon. Kehosi said.
He stressed the governments and every individual must work together to find ways in addressing the issues affecting his people as climate change is every body's business. 
"As a leader of Luaniua and also the Minister of Malaita Outer Islands (MOI), I am deeply concern about the issues that affecting the MOI region,"
"The whole of MOI region is experiencing impacts of climate change on food, the sea level rise and during the events of cyclone or low pressure affecting the country, we the small islands always at the front of disasters," he said.