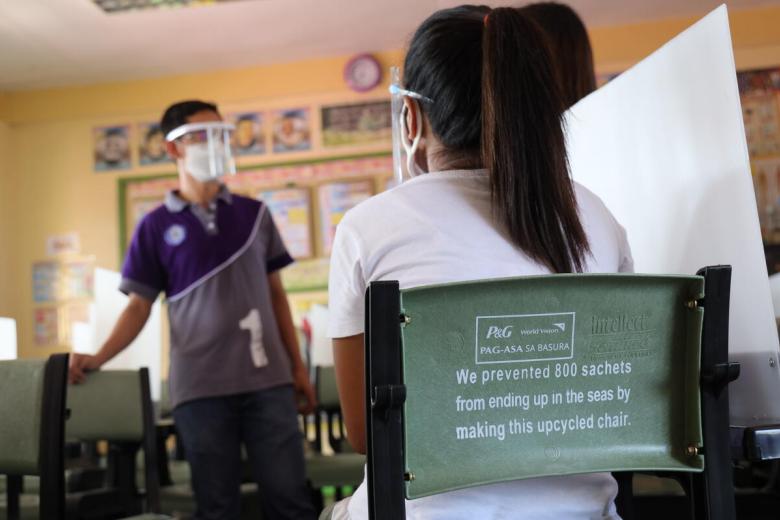 P&G and World Vision: Upcycling plastic waste into school chairs!
Thursday, October 28, 2021
P&G Philippines and World Vision Philippines have successfully upcycled plastic sachets and bottles … into school chairs and safety dividers!
Our innovative Pag-Asa sa Basura programme has recovered 3.2 million pieces of plastic sachets and over 870,000 plastic bottles that could have ended up in landfills or as marine litter.
After year-round collection efforts over the school year 2019-2020, we and P&G have donated 1,040 upcycled plastic school chairs to 26 participating schools in Malabon and Quezon City.
This sustainability initiative is part of P&G's commitment to help boost plastic waste recovery in the country.
With the strong support of the Department of Education, the programme has established links between schools and their respective materials recovery facilities (MRF) to systematise recovery and collection, segregation, recycling, and upcycling efforts.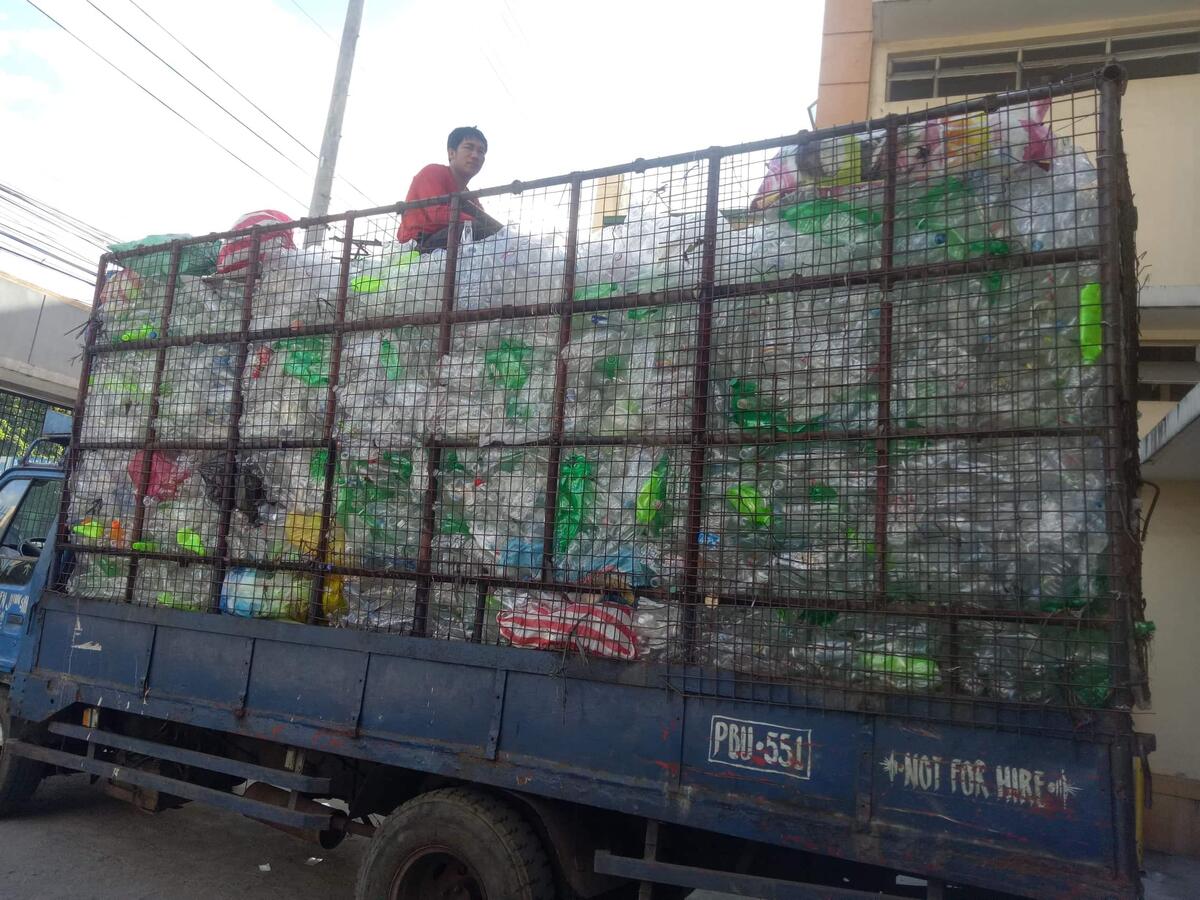 The programme rehabilitated the MRFs and distributed collection bins to aid plastic collection and segregation. In return, students received incentives such as school supplies and gift tokens for collecting plastic waste and turning these over to the MRF for eventual upcycling.
"P&G is strongly committed to being a Force for Good and a Force for Growth in the country, especially during these challenging times. We are committed to providing our essential health and hygiene products while building a sustainable future for the environment, communities and the country," shares P&G President and General Manager Raffy Fajardo.
"Managing and mitigating plastic waste requires collaborative, innovative and sustainable solutions. Through this programme, we enabled multiple stakeholders to be part of the solution, from students and teachers, MRFs and upcycling partners, to LGUs, NGOs and private companies such as P&G."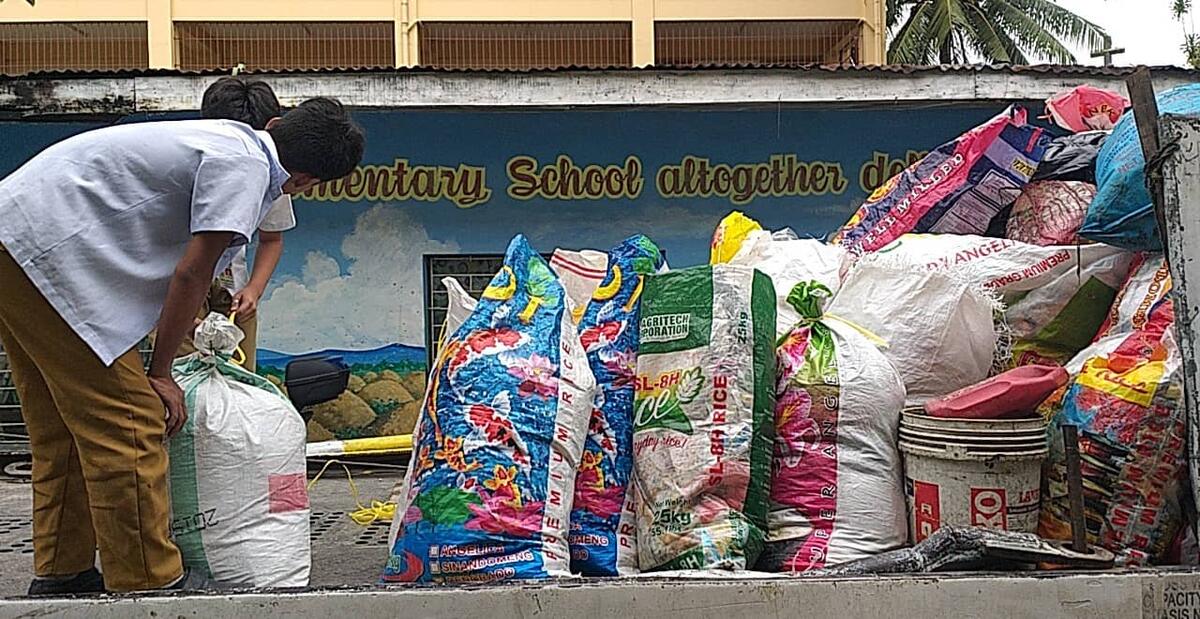 Alongside plastic waste recovery and recycling, the Pag-asa sa Basura programme educates students, teachers and parents on the fundamentals of proper solid waste management.
To deepen their awareness and commitment, we trained over 50 teachers and parents, who all became the strong advocates for the schools and their respective communities.
They were trained on plastic waste segregation, urban agriculture, and hydroponics to ensure the sustainability of the schools' waste management system even after the programme ends.
"Education on proper solid waste management is the first and most critical aspect of the Pag-asa sa Basura programme. This creates a solid foundation for environmental awareness, discipline on proper waste disposal and realising the importance of recycling and the circular economy," says Rommel Fuerte, National Director of World Vision Philippines.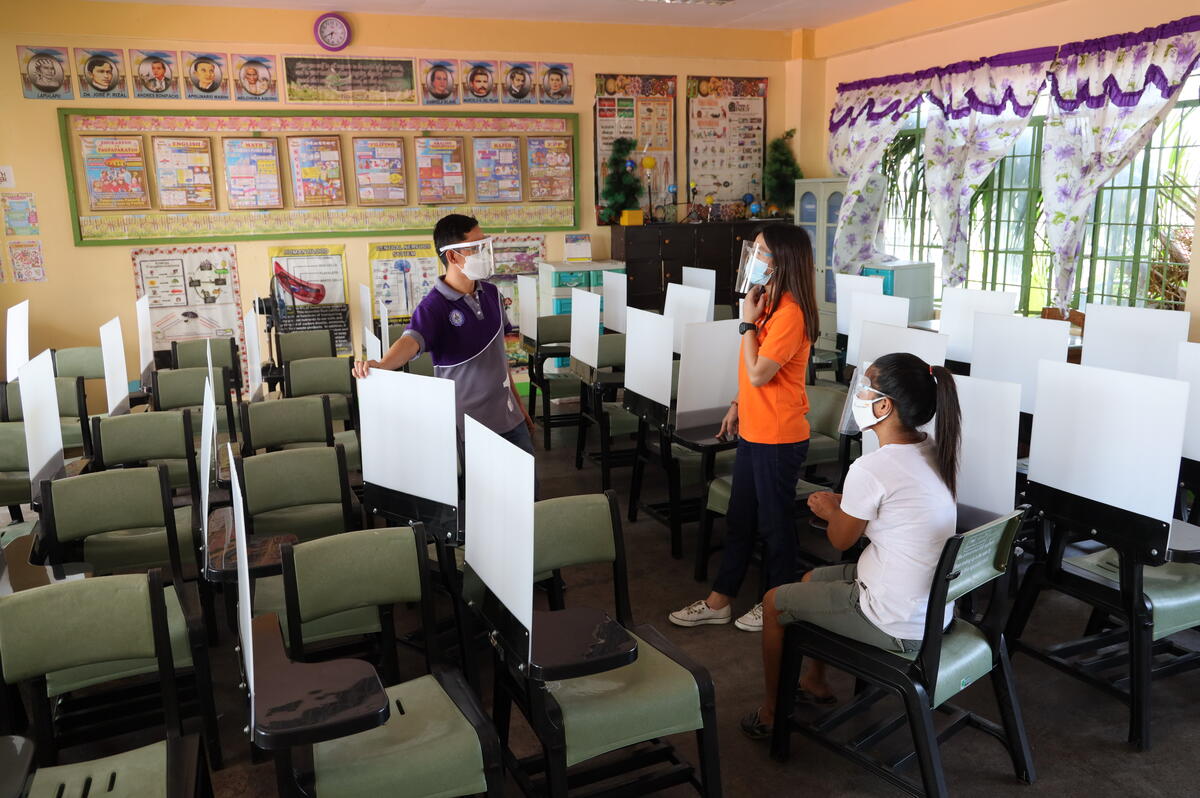 "In doing so, we are able to nurture citizens who are aware, knowledgeable and able to act on the environmental issues we are facing today,"
An initial qualitative assessment of the programme also showed that it has helped deepen knowledge on plastic waste segregation, educated students on environmental responsibilities at an early age, and enhanced the leadership skills and personal discipline of students and teachers.
The Pag-asa sa Basura programme is grounded on the Ecological Solid Waste Management Act (RA 9003), which aims to maximise resource conservation and recovery through proper waste management.
Find out the other ways we are tackling climate change here.