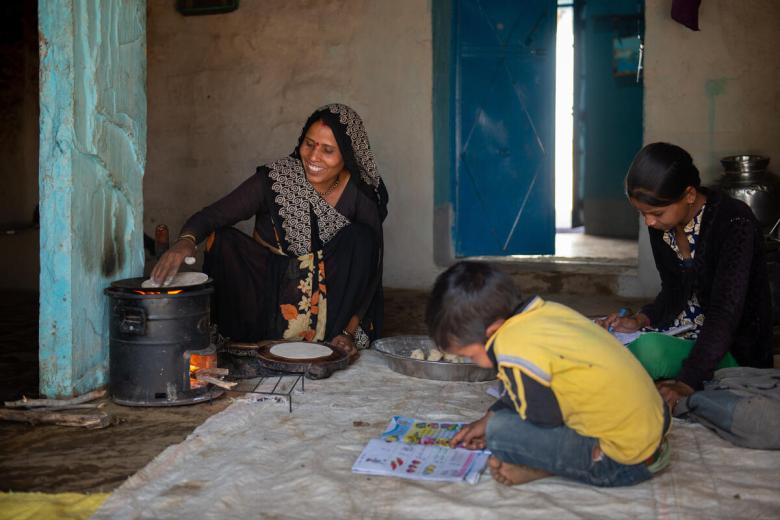 Igniting the Change: How the switch to fuel-efficient cook stoves is saving a community in rural India
Tuesday, March 30, 2021
In India, Roshni and Rishab live in a shared one room space with their parents, Rajkumari and Bhaginath, where they play, study, eat and sleep. However Roshni and Rishab, like a lot of other children in India, are exposed every day to hazardous smoke produced by the most commonly used stove for indoor cooking, the chulha.
Chulhas are the major contributor of air pollution in rural India. According to the World Health Organisation 3.8 million people a year die from exposure to smoke from dirty cookstoves and fuels. A chulha produces carbon dioxide, methane and particulate matter that makes the home of Roshni and Rishab hazardous, as well as contributing to global warming.
In order to address the indoor pollution and the deforestation caused by chulhas, in 2018 World Vision India provided fuel-efficient cook stoves to 1200 families in 12 villages in Lalitpur. The stove needs less wood to burn, and takes less time to cook, allowing Roshni and Rishab more time with their mother. But most importantly, the stove produces a lot less harmful smoke.
"It burns like a gas and doesn't collect soot. It also saves time as it cooks faster. Earlier I had to go 4 or 5 days a week to collect firewood. Now, I have to go twice a month. I can spend more time with my children, even while cooking," said Rajkumari.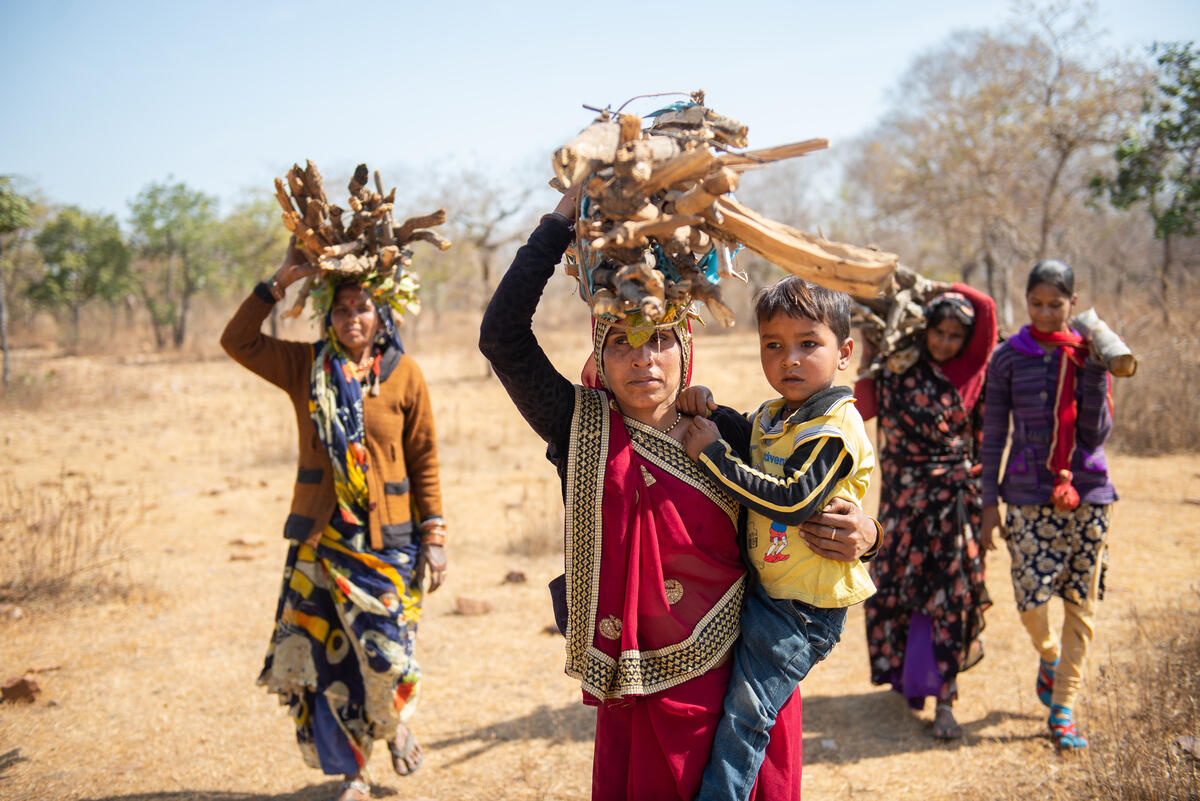 Instead of needing to cut down trees to gather the 20kgs of large branches a day needed for a chulha, the community makes and uses cow-dung patties for fuel, a much cleaner and greener way to heat the stoves. As well as reusing waste from cows, in just one year, 140 tonnes of firewood were saved from being burnt.
"Now with the new stoves, cutting of trees will reduce, and the forest will flourish. If the forest flourishes, we will have good rains. Good rains will produce better crops. With better crops, our family will be happy, and our children will be happy," says Rajkumari, hopeful of the change that the stoves will ignite.
The chulhas were creating hazardous smoke, and cutting the forests for firewood and farming had ruptured the ecosystem and set off a chain reaction. The fuel-efficient cook stove is solving many of these important climate change issues in rural Lalitpur, where finding the perfect balance between the land and the people is a delicate one.
Children just like Roshni and Rishab are having to walk further to find water, their crops are producing less and less food, and they are encountering more frequent floods, fires, earthquakes and droughts due to climate change. Most importantly, they do not have the facilities to create an environmentally friendly lifestyle.

World Vision continues to identify and aid vulnerable children and their families all over the world, and recognise that climate change is an important factor in this conversation. Learn more about the way World Vision is addressing the effects of climate change on the most vulnerable around the world
This Earth Day, 22nd April 2021, let's #SeeChangeBeChange to help protect the most vulnerable people against the impacts of the climate crisis.