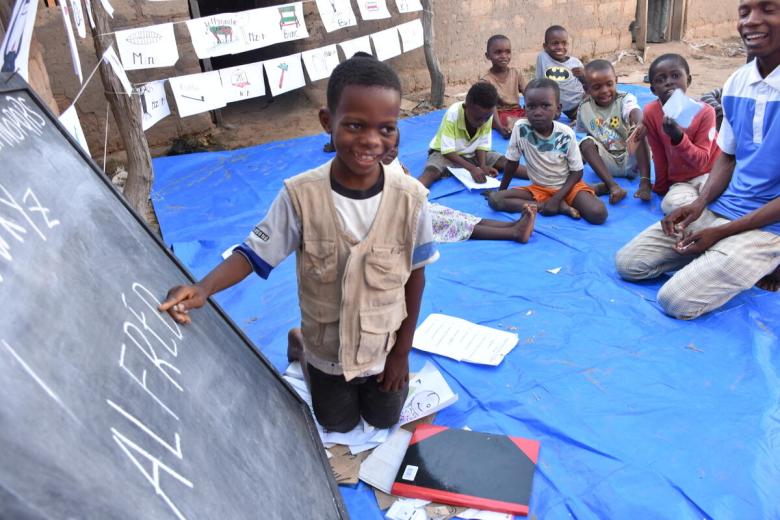 Thanks to a reading club, seven-year-old Alfred learns to write his name
Friday, September 10, 2021
One of World Vision's aspirations is to see children educated for life. As such, we are collaborating with various stakeholders to set up reading clubs so that children can practice reading beyond the classroom. Alfred, a seven-year-old sponsored child from Kwango province, narrates how reading clubs helped him learn how to write his name and other words. 
In his own words
My name is Alfred, third of a family of four children. I am seven years old, and I am in 2nd [grade] primary. I am a sponsored child of the World Vision Kwango Bridge programme and live in the Kwango province in the Democratic Republic of Congo.
Before I joined the reading club, I could not write my name and the 26 letters of the French alphabet when I was in 1st [grade] primary school. All I knew at school was to repeat like a parrot everything our teacher taught us! I didn't understand anything about the alphabet.
With the support of World Vision, I participated in several book club sessions organised in my community. I learned how to recite and write the French alphabet and how to tell stories from pictures. I also know how to draw well.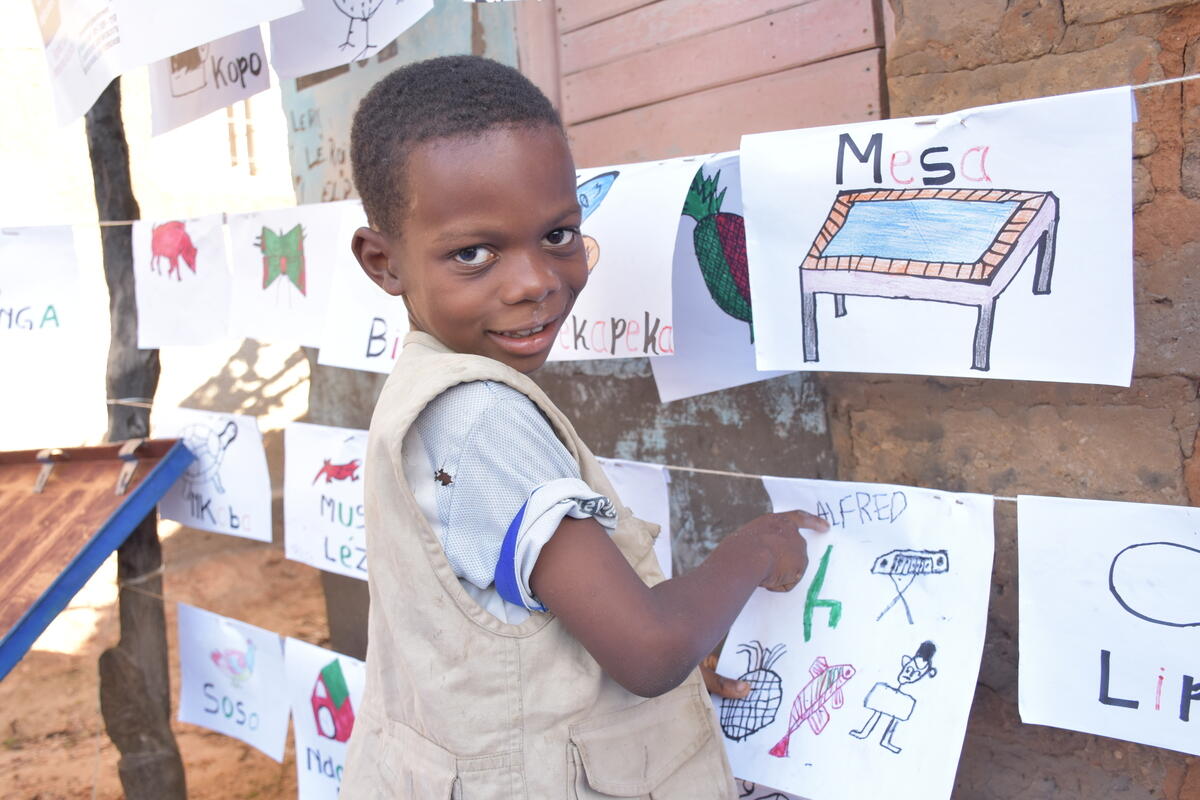 Today, thanks to the reading club organised by World Vision, I have applied everything I learned, I can now write my name and recite the 26 letters of the French alphabet all by myself.
In order to internalise everything I learned in the reading club, I created a small board on our living room wall that I can [use to] practice every day.
Since play is a right for all children in the world, I like to play with my big brother with a ball to develop the talent I have. At school, math and the French alphabet are my two favorite lessons. I also dream of becoming the Director of the elementary school in order to supervise young people to become useful in society.
My thanks go straight to World Vision who put at our disposal a reading club, and also to our monitors for their supervision.
---
Story by Didier NAGIFI - Communications Officer, World Vision in the DRC