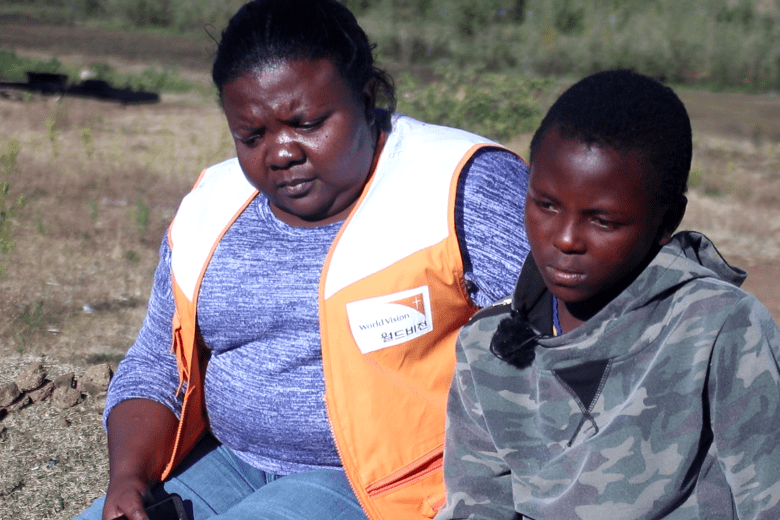 COVID-19 makes life even harder for child-headed households
Tuesday, July 7, 2020
It is not an ordinary weekday for the people of Mohale's Hoek. Children are gathered, but not at school. Adults have come together, but not to work, but for a food distribution organized by World Vision. From a distance, the scene is noticeable. Children are chatting amongst themselves in groups. So are the adults.
There is, however, a young girl who doesn't seem to share in any of the group conversations. She is sitting by herself.
It is in the morning, but for me the day is already far spent. I do not know how long this is going to take. I am worried of the time it might take me to finally arrive home.
Let me introduce you to Matšeliso (13). She is wearing an over-washed clean pair of jeans and a camouflage jacket, as well as a pair of sandals; a little odd for a chilled Wednesday morning.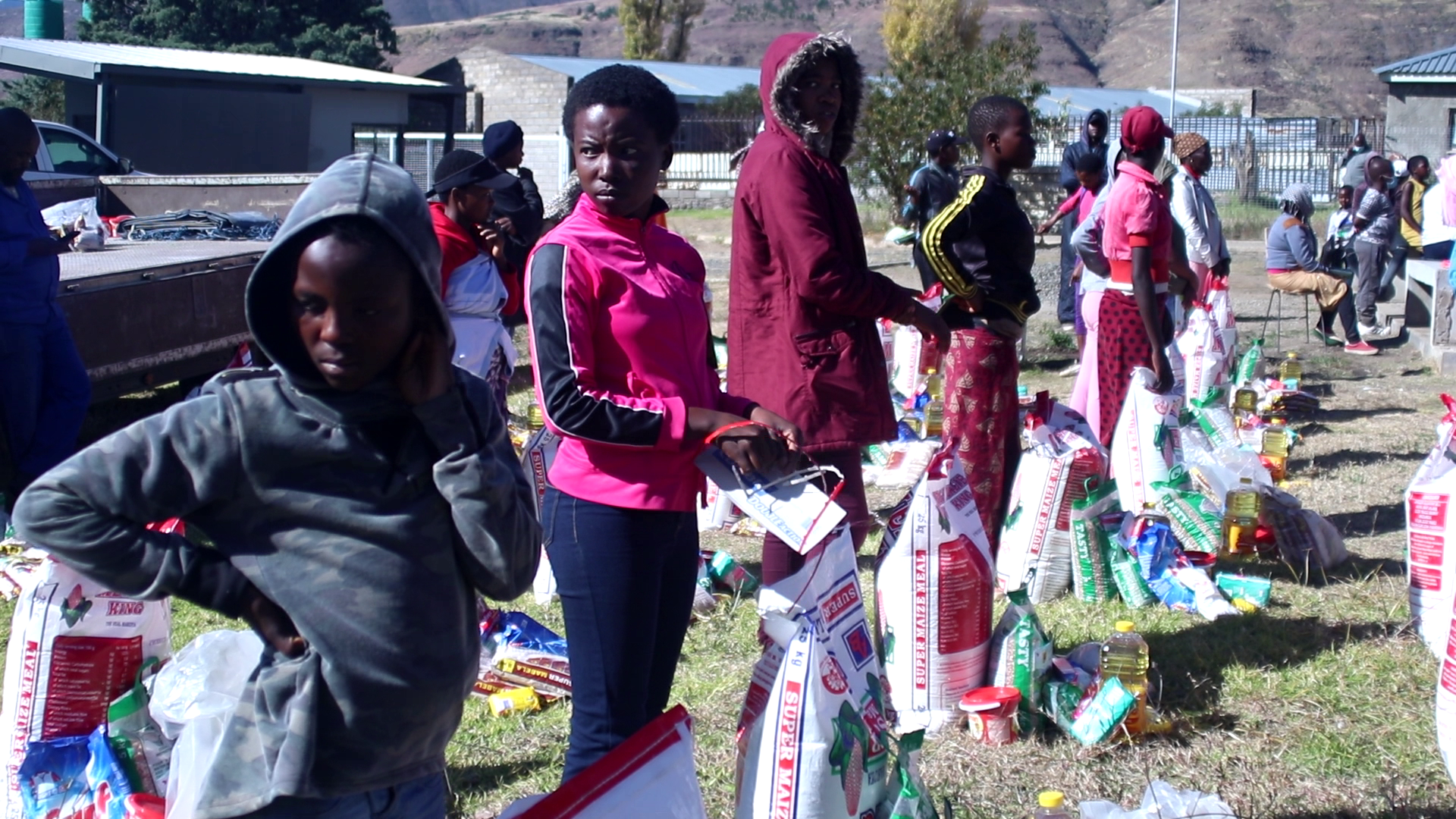 While most people have come from far away communities, Matšeliso's story is different. The Food that she gets from the distribution, she is going to prepare for her younger siblings who look up to her for daily meals. 
"It took me 3 hours to get here where we are going to be given food, but going back is likely going to take me a lot more, seeing as I am going to carry some of the packages on me. My older brother who has come here with me riding a horse will carry heavy items on horseback.", she says. "He is not always with us at the house, my brother. He goes from place to place looking for small odd jobs to be able to buy us something to eat. Otherwise I have to look around to ensure that my younger siblings, 11 and 8 years old, have something to eat," Matšeliso adds sobbing, clearly touched by the story behind her struggle.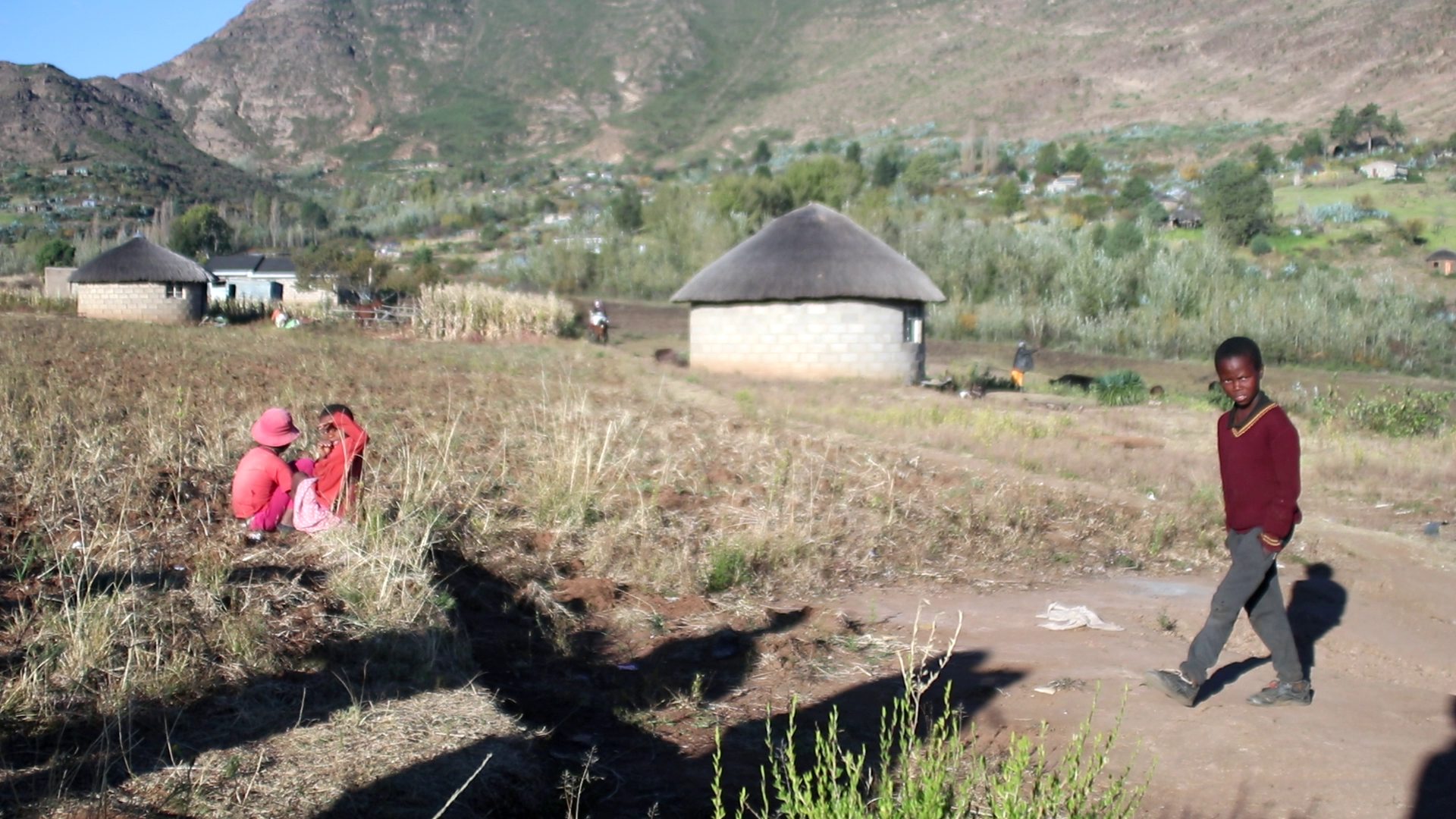 Matšeliso and her brothers have been living without a mother and father for more than five years. Their mother died a few years ago, and their father left them five years ago for the Republic of South Africa in search of better paying jobs.
"Our father comes home once around Christmas holidays. He buys us some food which lasts about two weeks, the time he spends with us. Then he leaves us again. We finish the last bites of the food he bought by the time he crosses the border and starve again for the whole year", narrates a downcast Matšeliso. "Throughout the year we survive by visiting our friends who live nearby so we can eat when they eat. We target the times when we know they are about to eat, in the morning, midday and dinner," Matšeliso adds, this time struggling to maintain her composure.
She breaks into tears through her sentences as she continues to narrate her family's struggles: "On the days we have some porridge meal and other items to cook along, we wake up very early, around 5:00am to fetch some firewood for cooking, on the other side of the mountain. We arrive back at the house around 10:00am; that is when we start cooking."
Matšeliso is among the community members who attended a World Vision food distribution exercise meant for families whose means of livelihoods were crippled by COVID-19. Matšeliso went home with a 12kg maize meal, cooking oil, peanut butter, sorghum meal, split peas, sugar beans, salt, washing soap, a tooth brush, toothpaste and sanitary pads.
World Vision continues to study the nature of Matšeliso's family and preparing for the best intervention to help her and her siblings realize their full potential. 
Learn more about and/or support World Vision's global work to limit the spread of COVID-19 and support the children impacted by it on our COVID-19 Emergency Response Page.