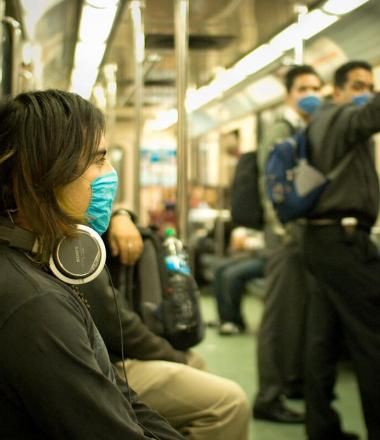 Coronavirus Health Crisis
China is in a race to prevent the spread of the coronavirus which has infected tens of thousands of people.  World Vision responders are part of the effort to curb the disease and save lives.
World Vision is on the ground in China helping to contain an outbreak of coronavirus that has already infected tens of thousands of people, many of them children.  
The emergency response has been mobilised to prevent the spread of the virus which has been declared a Public Health Emergency of International Concern by the World Health Organization.  Hundreds of people have already died.
Staff aim to reach 390,000 people with a range of emergency health interventions that include personal protection items such as face masks and hand sanitiser as well as health promotion messages designed to keep children and their communities safe. 
The interventions target communities where World Vision works but are also focused on Hubei - the epicentre of the virus outbreak. Staff will be working with the government, health authorities, schools and local partners.  Getting across stay-safe health messages that focus on hand washing, sneezing etiquette and what symptoms to watch out for will be a key focus. 
Limiting the spread of the virus is critical because those who are already suffering from chronic health issues or who are elderly are especially at risk.  The disease can cause severe respiratory symptoms and death... and there is still much to learn about the virus.  
World Vision is especially concerned about coronavirus spreading to children living in poorer countries that lack hospitals, medical staff, have weak health systems and the means to effectively monitor transmission and treat those who fall ill.
In these contexts, the virus could spread through crowded urban settlements, refugee camps, and even into rural areas where there are often few doctors.
Globally World Vision has vast experience helping communities prepare and respond to virus outbreaks.  Staff have worked in countries riven by conflict, poverty and low levels of education to combat the spread of Ebola in Africa and Zika in Latin America and to educate communities about basic health care and disease control.
Responding to the coronavirus is going to take the same kind of experience.  A key approach for World Vision all around the world has been to partner with leaders who are trusted by communities. In some countries, this is the local health authorities but it may also be local faith leaders. We pass on health messages and train faith leaders who then share effective health messages in their churches, mosques, temples and other places of worship. Failure to do this can lead to rumours and misinformation quickly spreading which then hampers efforts to slow the spread of a disease.
World Vision also believes it is critical to work with communities to protect children who are vulnerable to disease outbreaks. A death in a family, especially among adult guardians, can leave children having to fend for themselves and feeling emotionally isolated and distressed.  
Our health experts are also calling on the international community and wealthy states to help poorer nations fight the spread of the outbreak by providing public health expertise and funding support where necessary.  In the past, wealthy countries have sometimes only scaled up assistance significantly in order to prevent the spread of deadly viruses back into their home nations.  
This time we are all at risk and need to take up the call of the World Health Organization - following its declaration of a Public Health Emergency of International Concern - to support one another in the face of this global challenge.