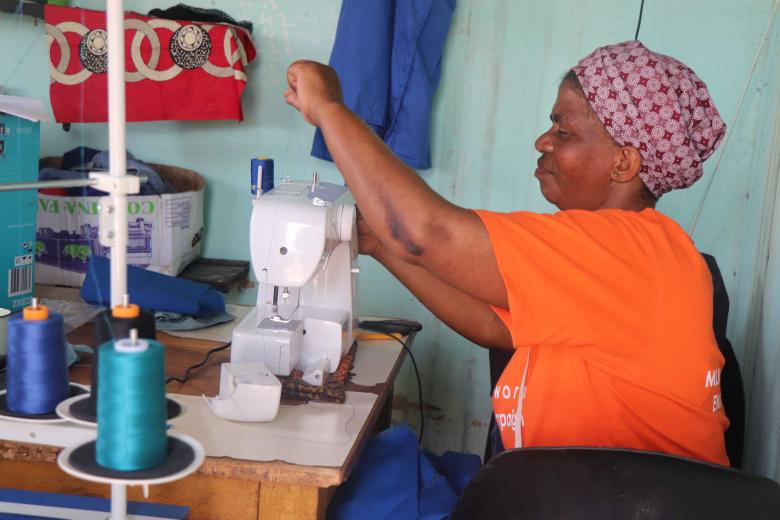 Ematheku Sewing Machine business look beyond profits to support vulnerable children with school uniforms
Thursday, August 4, 2022
Mgamudze- What started out as a savings support group in 2012 has since blossomed into a successful sewing business among the community members from Mgamudze. Families, including around 23 children who are the children of business members and disadvantaged children from the community, are supported by their Ematheku Sewing Machine business, which earns a profit of E7000 (USD 417) every year.
Originally, this was a gathering place for community members who were HIV-positive and TB-infected to share tips on how to better take care of themselves. In 2013, eleven group members left on an unused journey to spend their money on sewing supplies.
"In 2015, we approached World Vision Eswatini for help, and the assistance they provided us with has benefitted our business in remarkable ways", Mavis Simelane, one of the Ematheku Sewing Machine members said.
World Vision Eswatini provided training for the Ematheku Sewing Machine business members on how they can improve their business and how they should manage their financial books so that their endeavours surrender a remarkable overflow. The organisation also provided five sewing machines, which included an overlocker, sewing textures (emayadi) and building materials for the house where they could set up shop.
Oslo Primary and High School, Salitje Primary Schools 1 and 2, and Hlushwane Primary School are just a few of the clientele Ematheku Sewing Machine can point to. The company sells every uniform for E350 ($20 USD), depending on the size, in January, typically when schools start. Occasionally, they run out of fabric during this period.
Simelane said that they, as Ematheku Sewing Machine, also try to give back to the community that they live in.
"We usually sew uniforms for children, especially girls who are underprivileged and give them brand new uniforms for free. As for boys, we donate a certain amount of money as members and then buy them shirts they need for school", she said.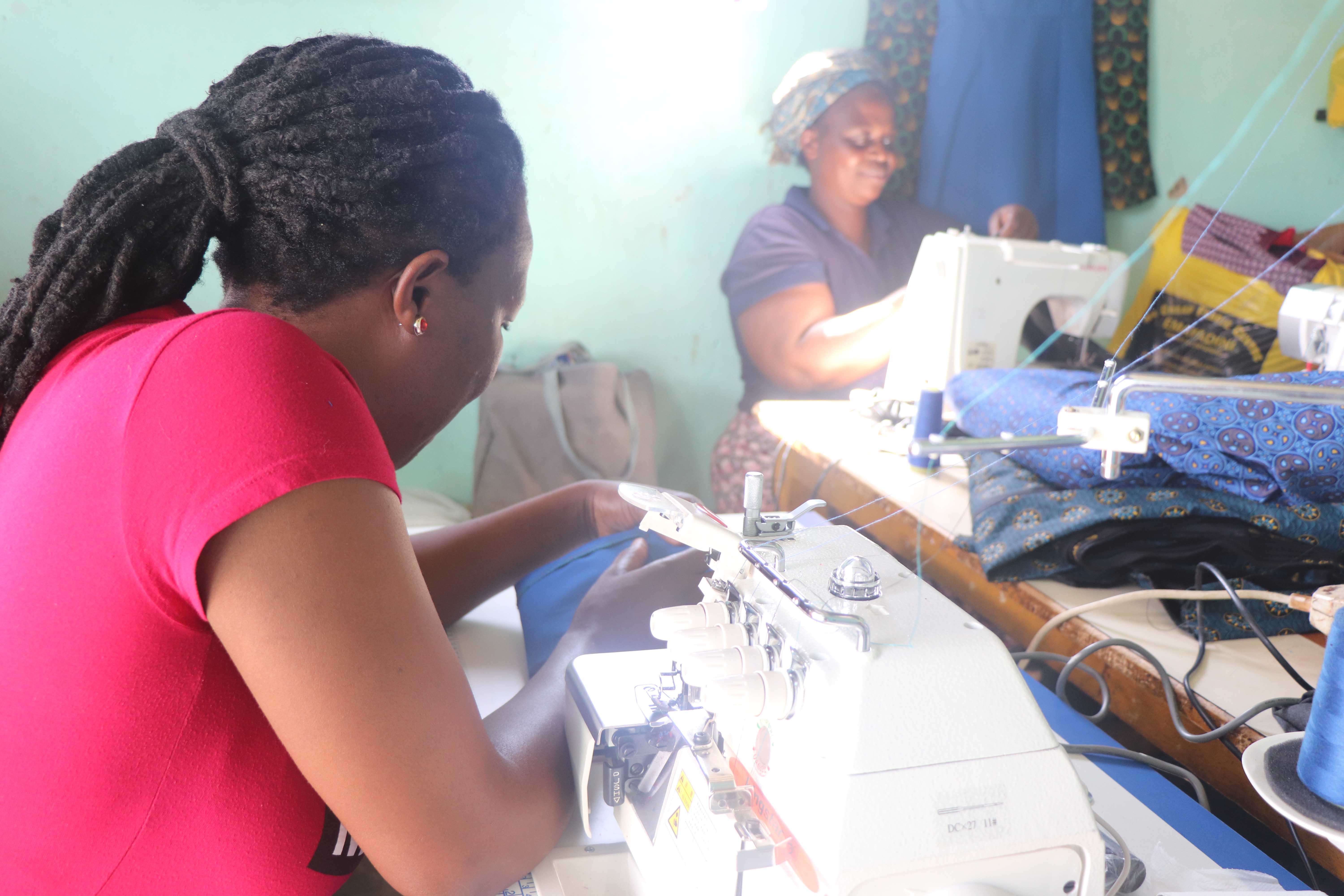 One of World Vision's core values states that the organisation is responsive and committed to the poor. Ematheku Sewing Machine approached WV Eswatini for help; the organisation responded as this was one of the ways they could improve their lives and that of the children.