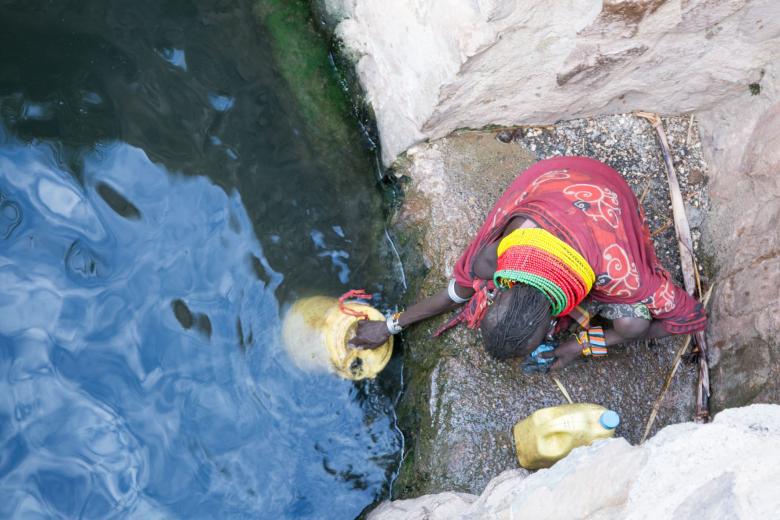 Facts, FAQs, Statistics, what you need to know about water.
Wednesday, August 17, 2022
Water.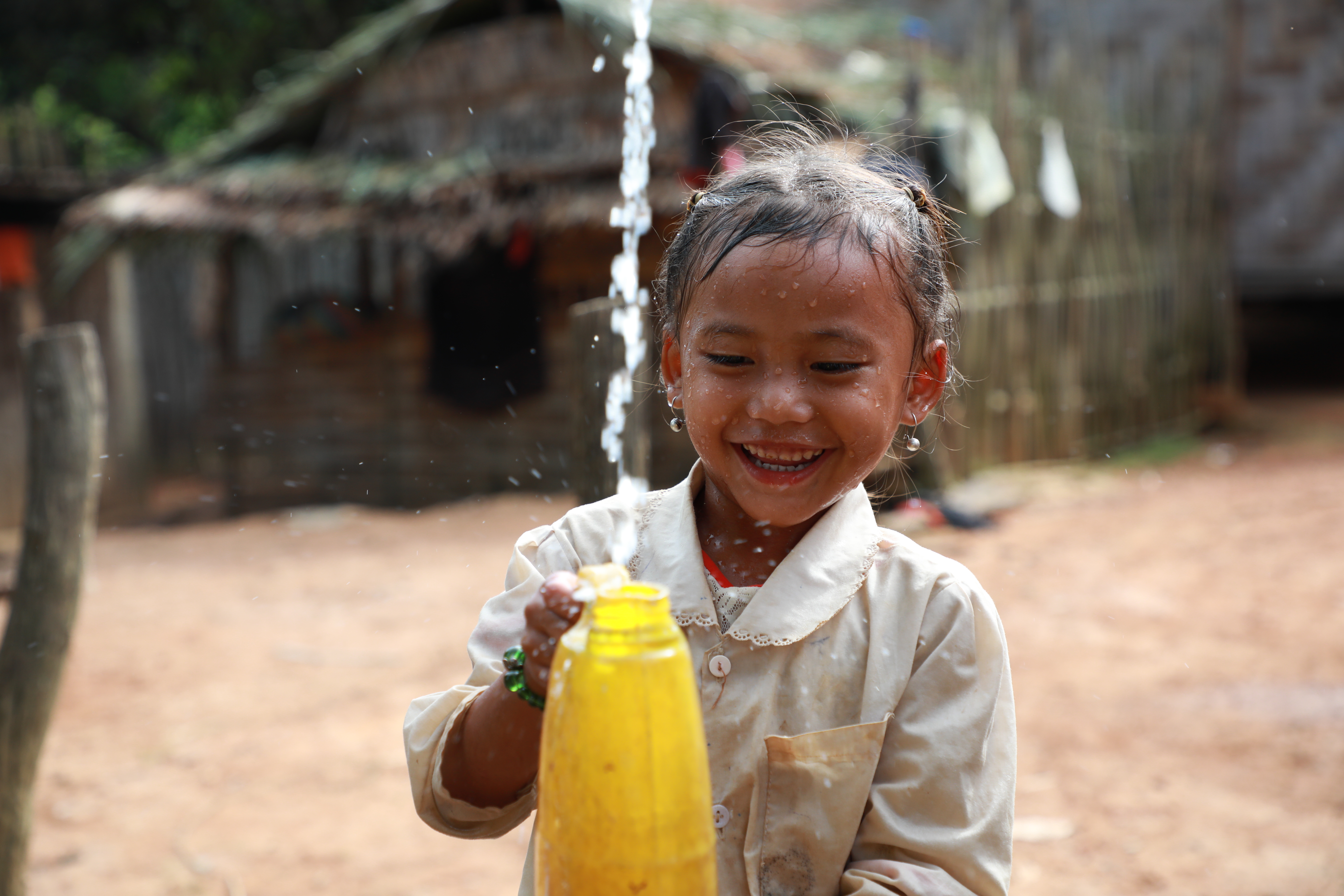 Why is water so important?
At World Vision we believe that every child deserves clean water. It's the essential building block of life that allows children and their communities to survive and flourish. Our community-based approach gives us deep roots in the community, while our more than 60-year history gives us the longevity and experience to take quality, sustainable interventions to scale.
Over the past 35 years, we have become one of the largest non-government providers of clean water in low-and middle- income countries. What began as a water project focused in one geographic region has multiplied and matured to impact an estimated 20 million people globally with clean water in 2016-2020 alone.
In our 2021-2025 business plan, we aim to reach 15 million people with access to sustained, safe drinking water close to their home. We also plan to reach 4.3 million children with safe drinking water at school.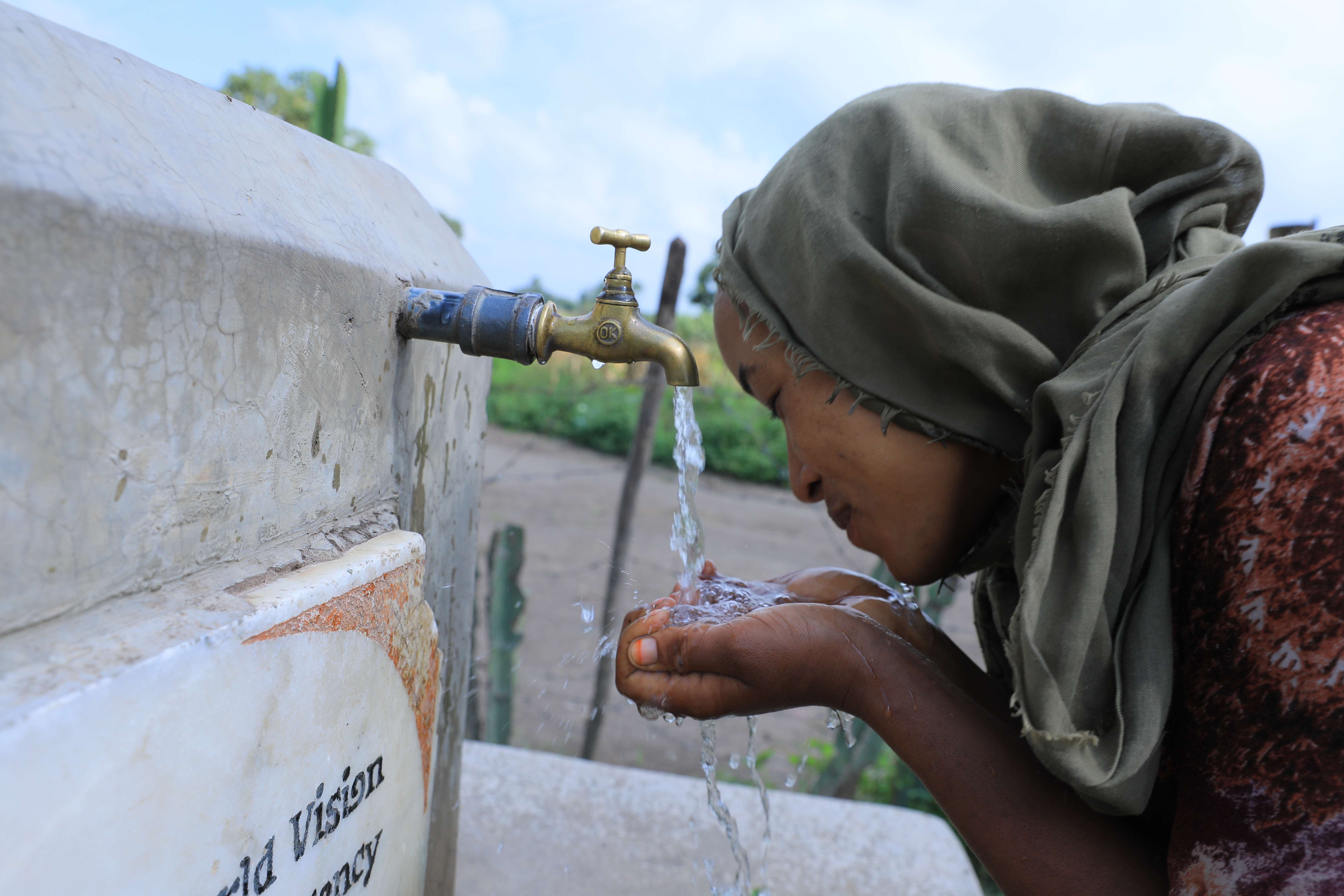 Global Recognition of water.
World Water Day is observed on 22nd  March every year since 1993 to focus on the importance of fresh water. This day is marked with an aim of achieving Sustainable Development Goal 6 which strives to ensure availability and sustainable management of water and sanitation for all.
Key Dates of the water story.
1700s to 1800s: Industrialisation leads to increased urbanisation in England, highlighting the need for clean water supplies and sanitation.
1800s: Water shortages first appear in historical records.
1854: Dr John Snow discovers the link between water and the spread of cholera during an outbreak in London.
1900s: Since 1900, more than 11 billion people have died from drought, and drought has affected more than one billion people.
1993: The U.N. General Assembly designates March 22 as World Water Day.
2000: The U.N. member states set Millennium Development Goals (MDGs) for development progress, including a 2015 target to halve the number of people without sustainable access to safe drinking water.
2003: UN-Water was founded as coordinating platform for issues of sanitation and fresh water access.
2005: Thirty-five percent of the global population experiences chronic water shortages, up from nine percent in 1960.
2005 to 2015: UN member states prioritise water and sanitation development in an International Decade for Action called "Water for Life".
2008: The UN-recognised International Year of Sanitation prioritises health and dignity.
2010: The MDG's clean water access target is achieved five years ahead of schedule. More than two billion people have gained access to safe drinking water since 1990. The UN General Assembly recognises the right of each person to have adequate supplies of water for personal and domestic use that are physically accessible, equitably distributed, safe and affordable.
2010: Recognition of the human right of water and sanitation in July 2010 by the United Nations. The right of every human being to have access to enough water for personal and domestic uses, meaning between 50 and 100 liters of water per person per day.
2013: The UN designates 19 November as World Toilet Day to highlight the global issue of billions of people left without access to proper sanitation.
2015: About 2.6 billion people have gained access to clean water in the last 25 years, and about 1.4 billion gained basic access to sanitation since 2000. The UN member states sign on to the Sustainable Development Goals (SDGs) – successors to the MDGs that promise clean water and sanitation for all by 2030.
2018: Worldwide, 2.1 billion people still live without safe drinking water in their homes and more than one billion people still have no choice but to defecate outside.
2020: About 1.8. billion patients and health workers face a higher risk of COVID-19 infection and other diseases due to the lack of basic water and sanitation services at health services, according to WHO and the U.N. Children's Fund (UNICEF).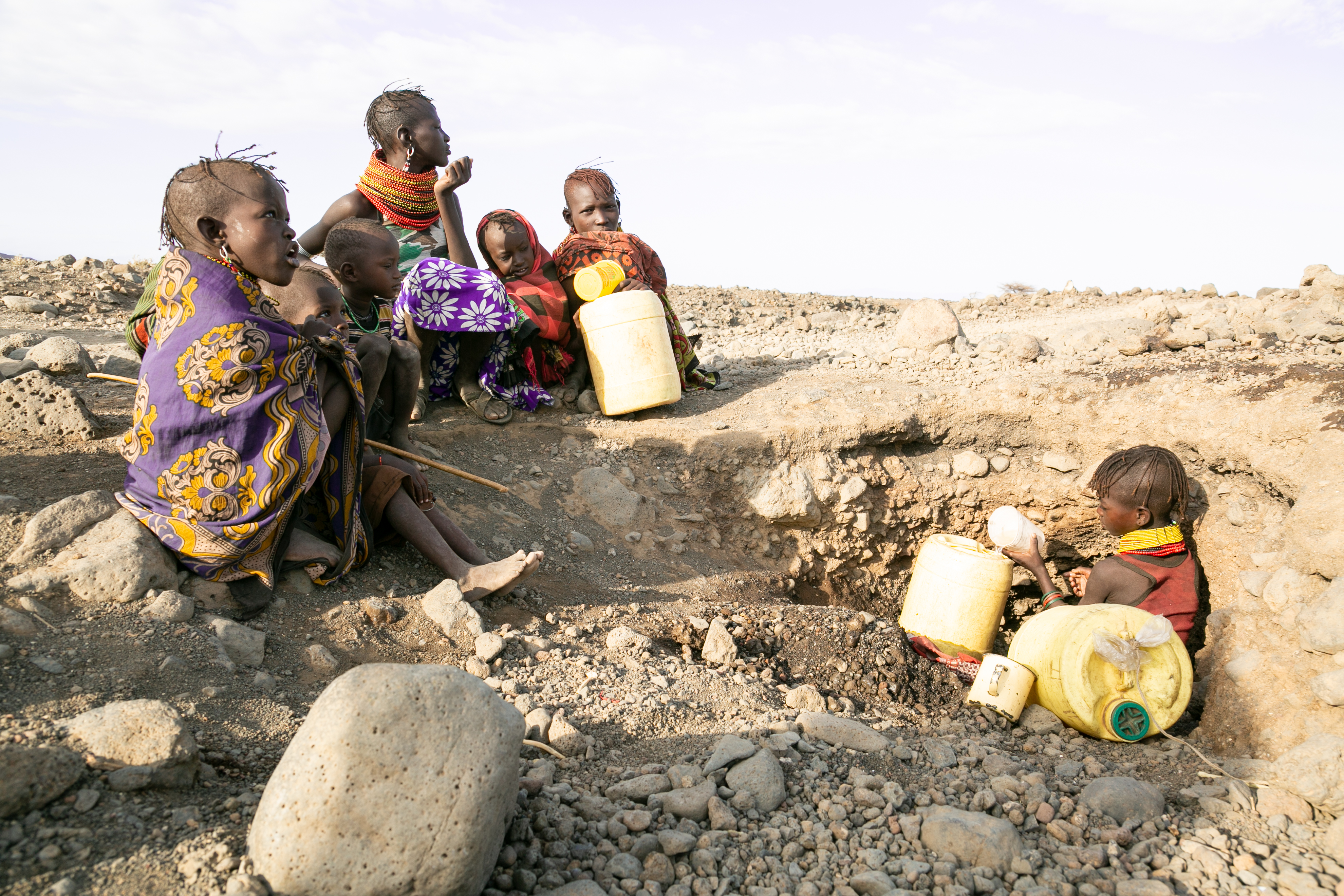 Current Global Statistics about water.
While water is very important on earth and it is not readily available to all. Water scarcity is water deficiency or a lack of safe water supplies. As the world population grows, the environment is further affected by climate change thus dwindling the access to fresh drinking water for its inhabitants.
In 2022, more than 2.3 billion people globally face water stress and almost 160 million children are exposed to severe and prolonged droughts.
Every day, over 800 children die from dirty water, due to diarrhea caused by poor water, hygiene and sanitation and scarce or unreliable water and sanitation facilities in many communities around the world. 1.69 billion people live without access to adequate sanitation.
The impacts of water scarcity affect families and their communities. Without clean, easily accessible water, they can become locked in poverty for generations. Children drop out of school and parents struggle to make a living.
Women and children are worst affected- children because they are more vulnerable to water related diseases and women and girls because they often bear the burden of carrying water for their families for an estimated 200 million hours each day.
Access to clean water changes everything; it's a stepping stone to development. With available clean water, proper hygiene and sanitation can be sustained.
Children who enjoy good health are more likely to attend school daily. Parents put aside their worries about water-related diseases and lack access to clean water.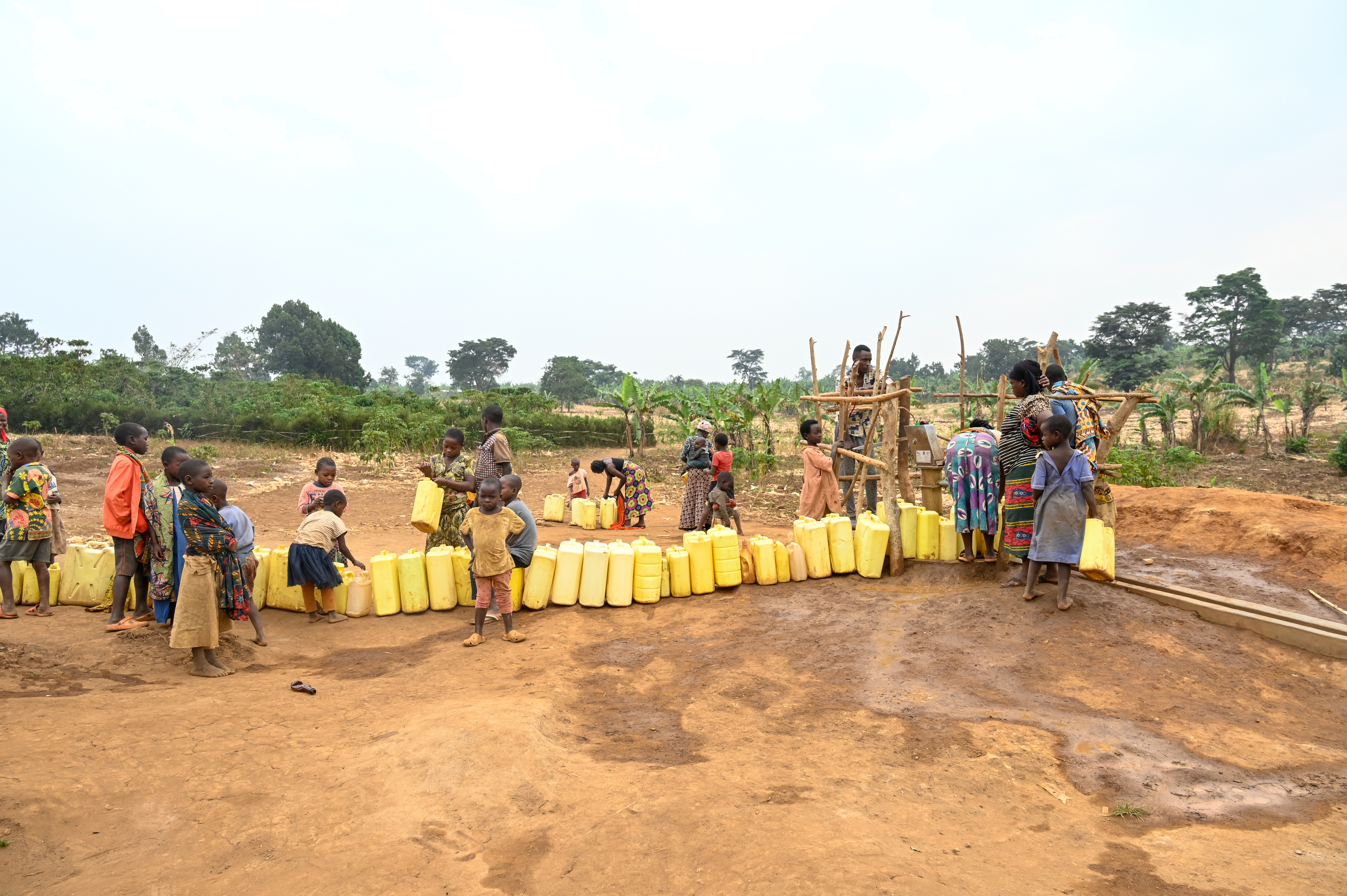 Prevalence of water scarcity.
Water stress occurs when the demand for water exceeds the available amount during a certain period or when poor quality restricts its use.
According to World Resources Institute, across the world there are 17 countries which are listed as extremely high baseline water stress, 27 countries as high baseline water stressed,  24 countries as medium high baseline water stress, 32 countries as low medium baseline stress and 64 countries as low baseline water stress.
The 17 countries listed as extremely high baseline water stress include; Qatar, Israel, Lebanon, Iran, Jordan, Libya, Kuwait, Saudi Arabia, Eritrea, United Arab Emirates, San Marino, Bahrain, India, Pakistan, Turkmenistan, Oman and Botswana.
Low baseline water stress countries include; Rwanda, Liechtenstein, Guinea-Bissau, Mozambique, Vietnam, Kenya, Costa Rica, Canada, Serbia, Zambia, Switzerland, Brazil, Hungary, Ghana, Belarus, Madagascar, Slovenia, Colombia, Myanmar, Belize, Montenegro, Malawi, Mali, Finland, Slovakia, Ireland, Sweden, Bangladesh, Cambodia, Burundi, Latvia, Malaysia, Honduras, Austria, Uganda, Panama, Nicaragua, Guinea, Benin, Croatia, Papua New Guinea, New Zealand, Democratic Republic of the Congo, Cote d'Ivore, Cameroon, Gambia, Laos, Central African Republic, Sierra Leone, Paraguay, Uruguay, Togo, Norway, Republic of Congo, Bhutan, Timor-Leste, Brunel, Gabon, Equatorial Guinea, Guyana, Iceland, Jamaica, Liberia and Suriname.
What is World Vision doing about Global Water Crisis?
How can I help/join in solving global water crisis?