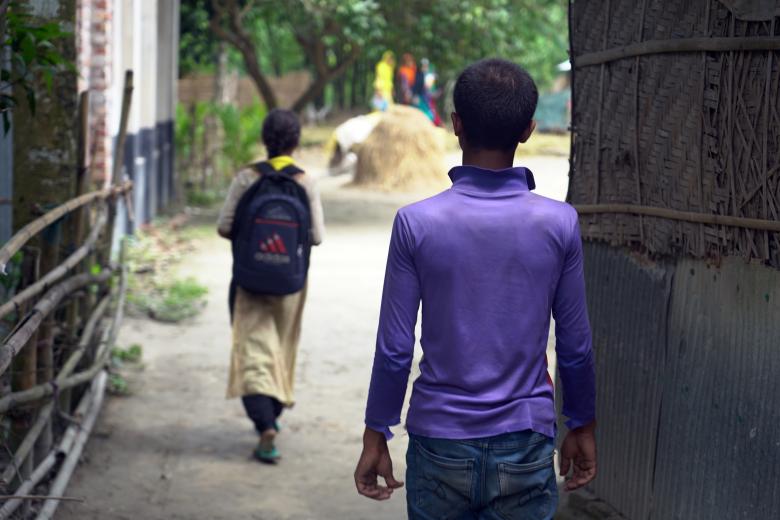 Forced to quit school, yet he dreams
Tuesday, June 28, 2022
Momen's hometown Afzalpur is a remote village in the northern part of Bangladesh, where the inhabitants are farmers and live under the poverty line.  Most of them don't have their cultivable land and work on other people's land.
The 14-year-old boy lives with his parents and his younger sister Moni, 11. His father Kamal Mia (55) is a van-puller and occasional day labour, and his mother Rohima Begum work at other people's house as a housemaid.  With their limited income, they could hardly afford 3 meals a day. Three years ago, they had to make a hard decision: sending Momen to work instead of to school, as soon as he completed grade 5.
"Due to the financial need of the family, I could only keep my daughter in school," said Kamal Mia with a distressed tone. "The little income my son earns helps us pay for food and other costs."
Momen is involved in various kinds of jobs, sometimes he works as a helper on a trolley truck, where he loads and unloads the heavy sacks full of rice or other goods. Sometimes he works in other people's vegetable fields, cleaning weeds or collecting vegetables. But some days, there are no jobs, and thus no income, for him. On average, he can find work for three or four days a week. Day-long hard labour can earn him a wage of BDT 100~150 (USD 1~1.7).  
"It is difficult for me to work," said Momen, "but the daily income of my father is not sufficient for our family. The amount I earn, I give that to my parents and they buy food and other things for the family."
He added, "Whenever I go near my old school, I see my friends studying and playing, I feel bad seeing that. I am also supposed to go to school but I have to work in other people's fields instead."
Despite all his suffering, Momen still has a strong desire to go back to school. He loves to study and in his free time, he assists his younger sister to complete her homework and sometimes takes her to school.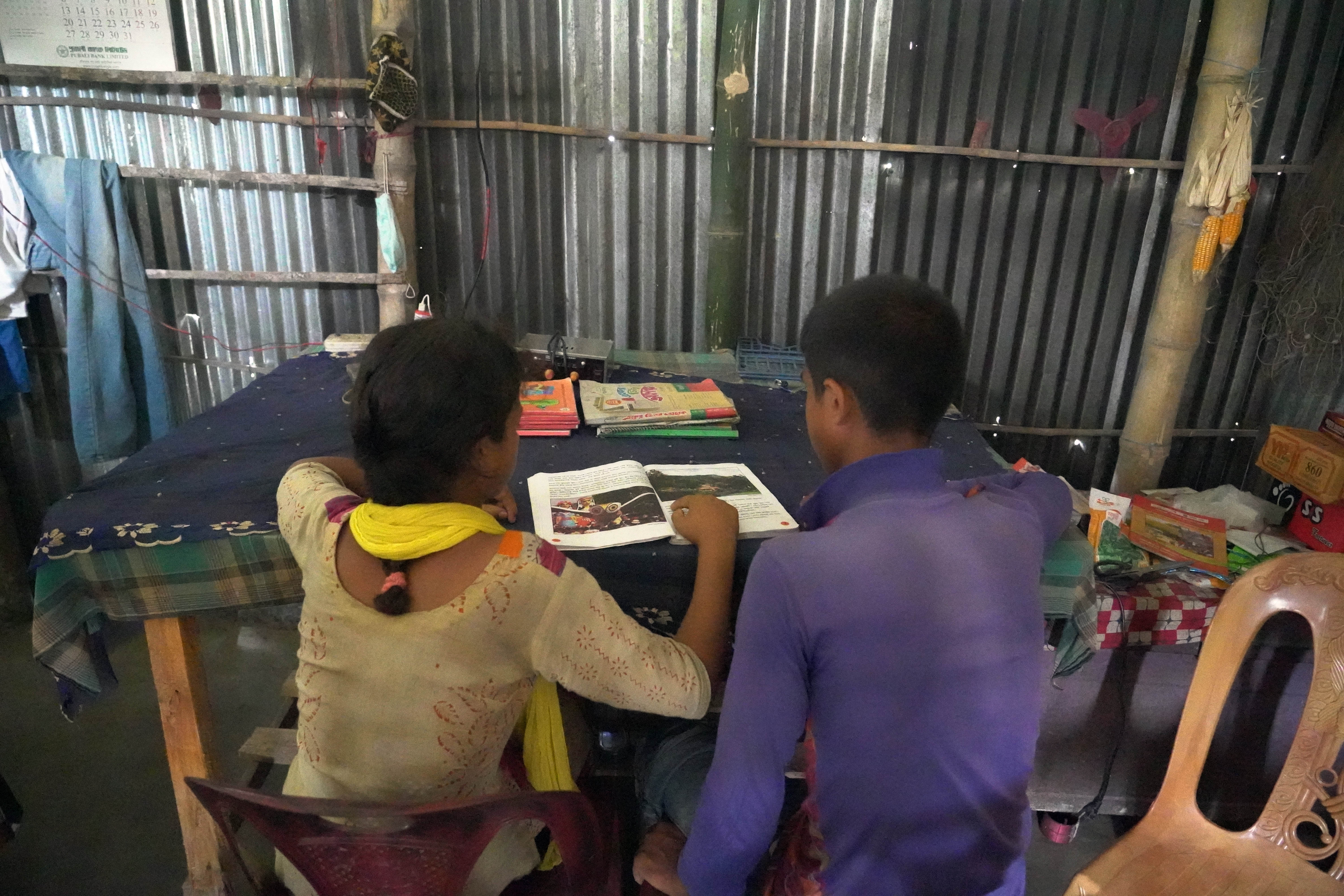 Though I don't go to school anymore, I wish my sister can continue her studies, that's why I help her to study, take her to school, and pick her up at school when I return from work.
While expressing his dream, he said, "My dream is to become a successful businessman in future and reduce the sufferings of my family."
His parents wished to see their son serve the community as a teacher. However, poverty washes away all their dreams, leaving them in survival mode in the face of acute hardship.
Abraham Hasdak, Sponsorship & Child Protection Officer from Mithapukur Area Programme, said, "Due to poverty, many children drop out of school, which makes them the victim of child labour and early marriage." He also added, "Momen is involved in child labour and his sister is going to school regularly now. But we don't know how long she can continue her study. World Vision is working in the community to address this issue, but we need more support to expand our reach."
* All names have been changed to protect identities.
---
Story and photos by Aboni Albert Rozario