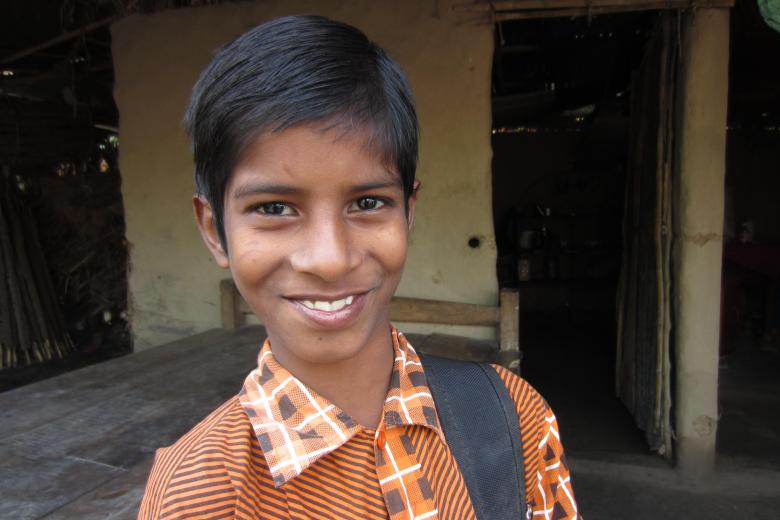 Sponsorship helps families avoid child labor
Tuesday, January 21, 2014
At the tender age of 8, Bipul was shouldering the responsibility of helping his family to earn money. 

Bipul dropped out of school at Grade 3 to work in a bicycle garage. 
At the garage, Bipul worked from 8AM to 8 PM and was paid BDT 10 or about USD 10 cents. 

For the next 6 months, Bipul kept on working in the garage, under the hot sun, while other children his age attended school. 

Bipul's elder brother Biplop, who gave up his studies at grade 7, took a job in a cold storage earning a bit of money for the family together with their father.

Last year, when the World Vision volunteers came across several cases of child labor in the village, the discovered Bipul, then 10 years old, was one of these cases.

The village volunteers brought this issue to the attention of the World Vision Paba Area Development Program staff. 

They coaxed Bipul into returning school. 
They talked with Bipul's parents and explained the value of an education and how it could help Bipul, the youngest of three children.

Due to World Vision's staff persistent efforts, Bipul's parents finally agreed to send him back to school. 
Bipul is now back in full-time education and continues to be a diligent student.