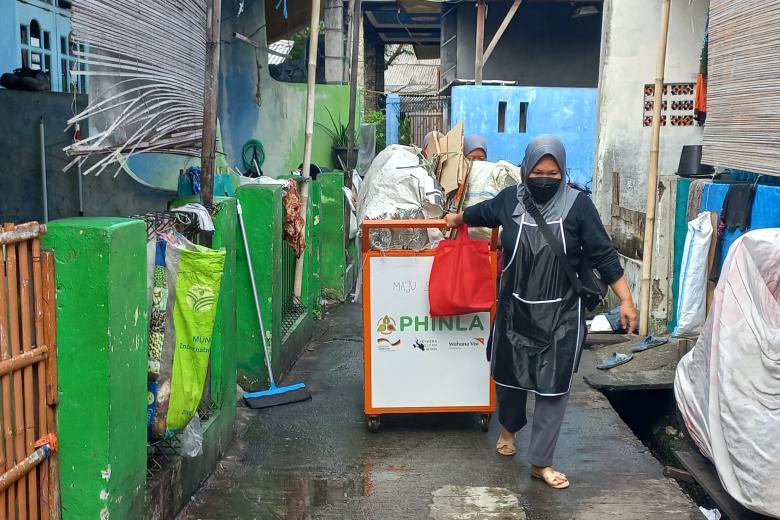 Generating incomes from wastes
Tuesday, June 28, 2022
In Indonesia, waste management has increasingly become a big problem. As much as 67.2 million tons of wastes is disposed every year in Indonesia (Indonesia National Plastic Action Partnership Report, 2020), of which around 620 thousand tons (9%) is known to pollute rivers, lakes, and seas. A polluted environment has the potential to trigger health problems, such as outbreaks of dysentery, diarrhoea, typhus, and leptospirosis.
Children belong to the population bearing the worst impact of this situation. WHO noted that every year, there are billions of children under five experiencing diarrhoea and hundreds of thousands of them die from it. In 2019, Indonesia's Ministry of Health recorded 314 deaths among children under five due to diarrhoea.
Proper waste management, such as sorting organic and inorganic wastes, is one of the effective ways to handle the massive waste load and reduce its serious impact. Waste bank, a model that World Vision is piloting, will contribute to improving waste management while also increasing income for the vulnerable communities.
Waste Bank
Soleha, 36, is a resident of West Semper village in North Jakarta. She rides her bicycle every day to collect wastes from her "customers" who are other residents of West Semper committed to gathering garbage in Kenanga Waste Bank, a local waste bank assisted by Wahana Visi Indonesia's PHINLA project.
According to Soleha, the number of customers of Kenanga Waste Bank has increased. They have started to turn wastes into economic value and use money from the waste bank to pay for family bills and meet their children's needs.
"Hopefully with the existence of a waste bank, people will no longer throw plastic wastes or other wastes indiscriminately. It also helps the community to take advantage of waste. Besides protecting the environment, the waste bank also increases our income," said Soleha.
Noto, 67, is also improving his surrounding environment through the Cucak Rowo Waste Bank. He lives in a narrow alley in Jakarta with his family and he is committed to collecting wastes in his neighbourhood, such as bottles, plastic cups, and cardboard boxes. Because of his contribution, the waste bank has successfully managed around one ton of wastes every month.
"I am very grateful for PHINLA's assistance towards Cucak Rowo Waste Bank because this waste bank can revive this community. I hope that the Cucak Rowo Waste Bank will continue to grow and be successful in the future," said Noto.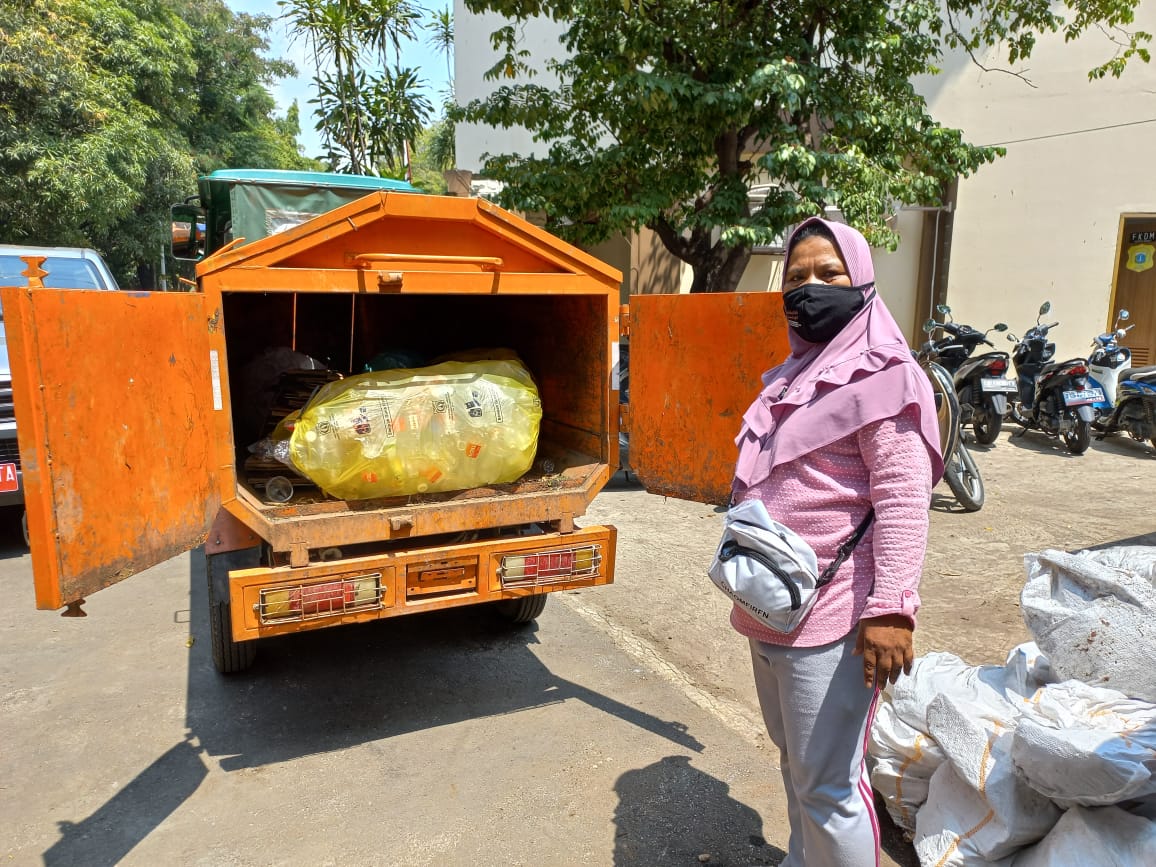 Saving for Children's Future
Sriningsih, 45, is one of the members of Jalak Green Collection Waste Bank in South Cipinang Besar, East Jakarta. She is a mother and a fruit seller in a traditional market. At least once every two weeks, she trades wastes to Jalak Green Collection and deposits her earning with the waste bank. Once a year, she withdraws all of her annual savings. In 2021, her total savings reached Rp3 million (approximately USD 200).
"I use my savings for my children's needs at school, such as buying uniforms and stationeries," she said.
Sriningsih believes that the waste bank supports many families in her community. She hopes that more people can join the waste bank because it does not only help the environment but also their family's finances.
"I hope that Jalak Green Collection will progress and run smoothly because it brings a lot of benefits," she concluded.
PHINLA project is a waste management program implemented from 2020 to 2022 in three countries (Philippines, Indonesia, and Sri Lanka), with the support of German government (BMZ) through Wahana Visi Indonesia and Divers Clean Action.
---
Story and photos by Pedaman Halawa