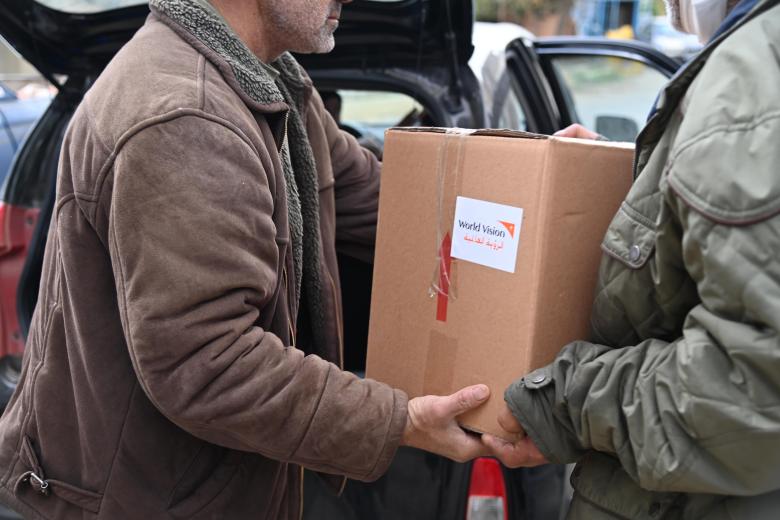 Food parcels to support caregivers with their children's school needs
Friday, March 17, 2023
Inflation. A word introduced to every person living in Lebanon three and a half years ago when the economic crisis affected everyone with an inflation rate that hit 123.53% in January.
As part of World Vision Global Hunger Response (GHR), a supplementary project for the sponsorship programme in Bent Jbeil, South of Lebanon, and within the different outputs in this project, World Vision Lebanon's team distributed nutritional food kits in addition to hygiene kits for the Registered Children families.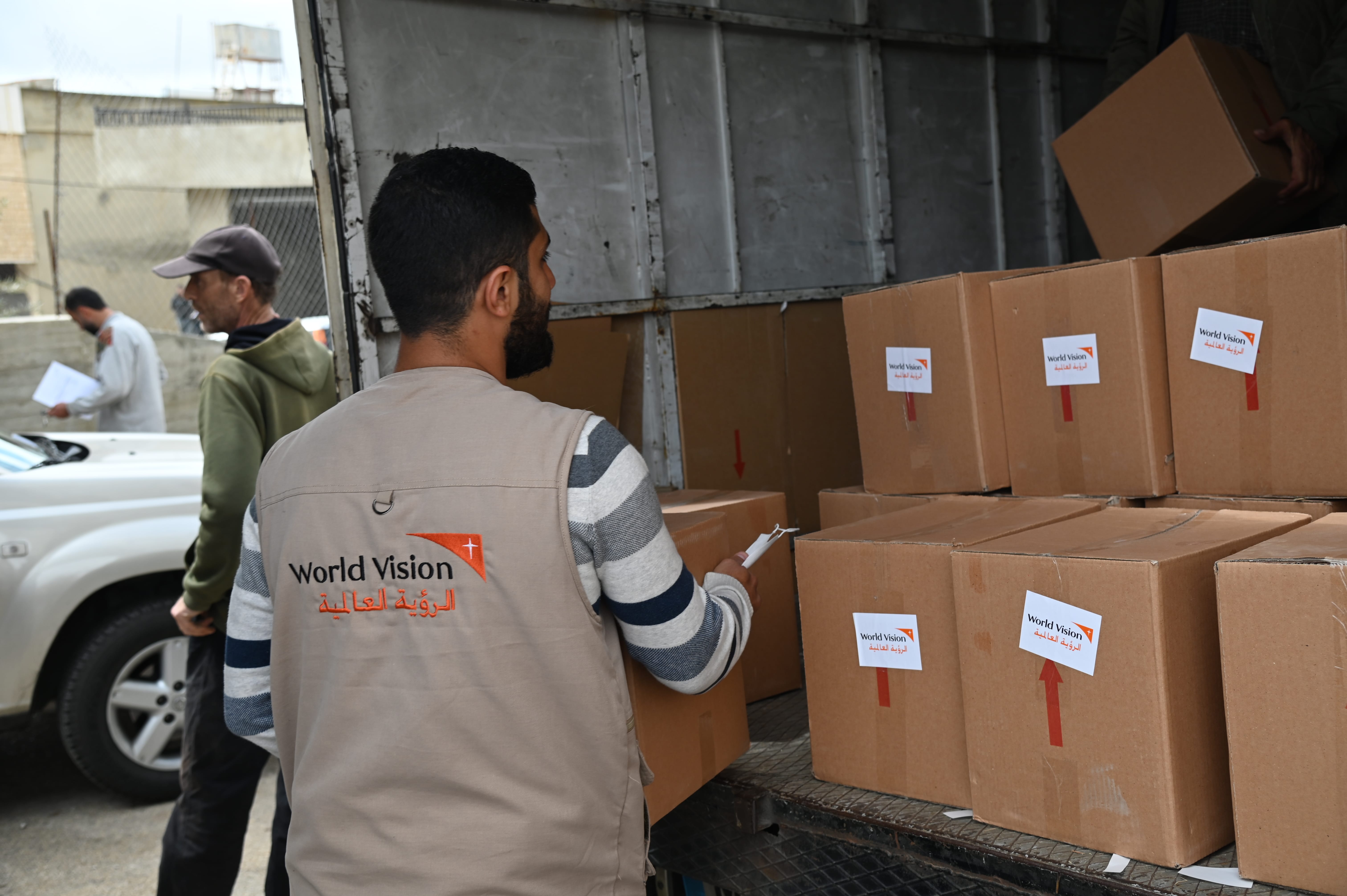 Abed el Karim, father of eight, living in South of Lebanon, works as maintenance staff in the municipality. His children went back to school on the day of the interview (public schools were closed because of the situation). "We are trying to manage with whatever possible to give the children snacks for school, it is not like before, we are not eating or providing all the right nutrients for our children like we used to", he explains.
Ever since the crisis started, everything changed for him, "We used to buy with 50 000 LBP, 2 kilos of meat, a box of tea, groceries for a week. Now 50 000LBP can barely buy you a box of tea", Abed el Karim says.
He is very grateful for his wife's managing skills, "I am relying on my wife, she is managing our daily meals as much as she can, it is our new reality, what can we do".
Before the school closure, his children used to have Thyme sandwiches (Zaatar, which is a dried herb), he states, "We usually give them Thyme sandwiches for school, this parcel we received today means a lot to me. It will benefit the children and me very much, especially since they are going back to school now, they will be very happy to have something else".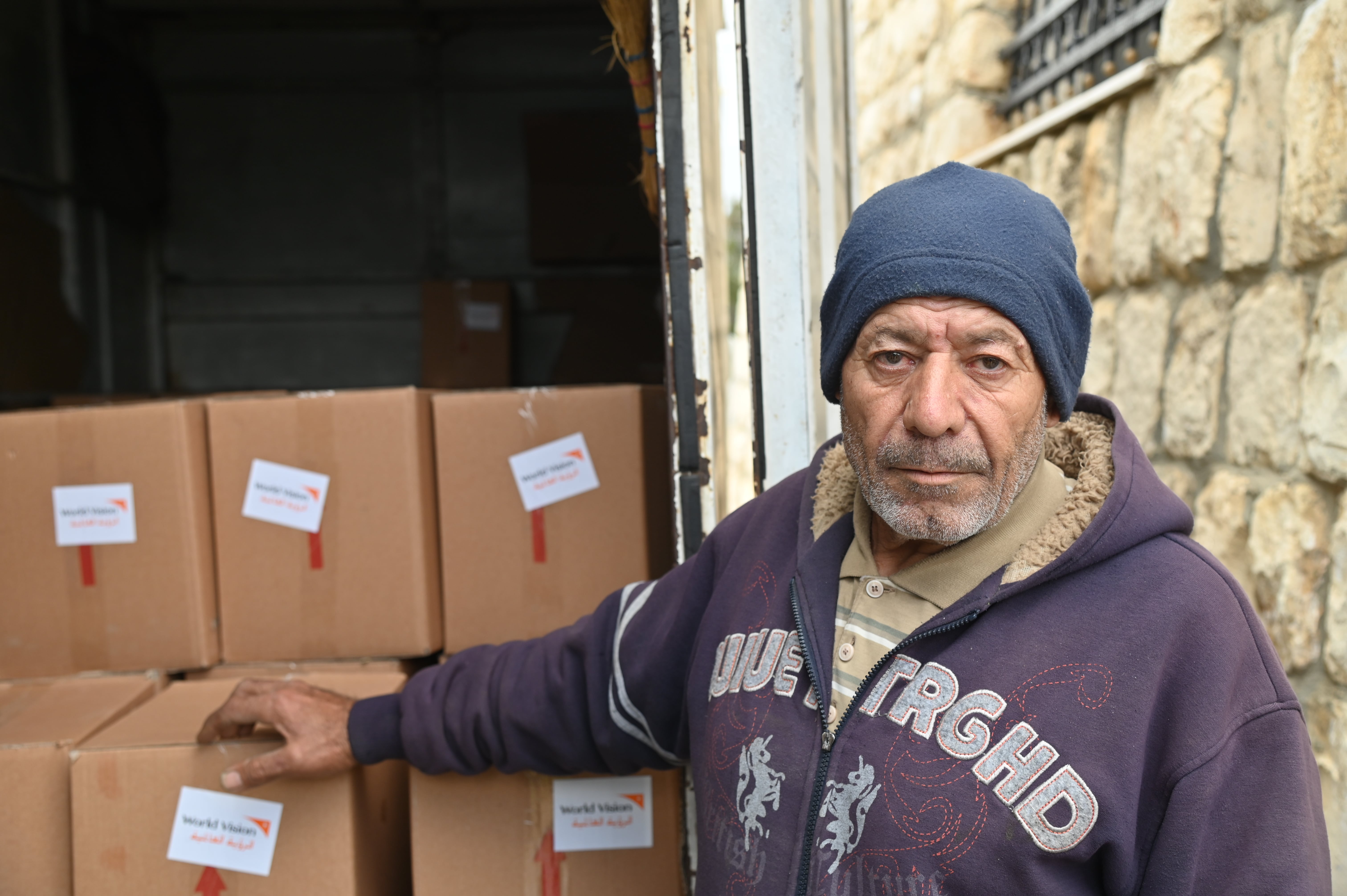 Abed el Karim's children have been registered for years with World Vision, and he is very thankful for the positive impact it has on their lives.
"The items we received today are what they need actually. These items will ease my enormous stress from me, especially with the whole situation and that my husband is in the army. That is life, and Thank God for everything", Marie, mother of three, states. With her husband's modest income, Marie has been handling the situation at home carefully, "This parcel will help a lot during this hard period. Most of the time, we cannot afford to get them these foods, usually, at school, they have Thyme sandwiches or if by any chance we have cheese", she says.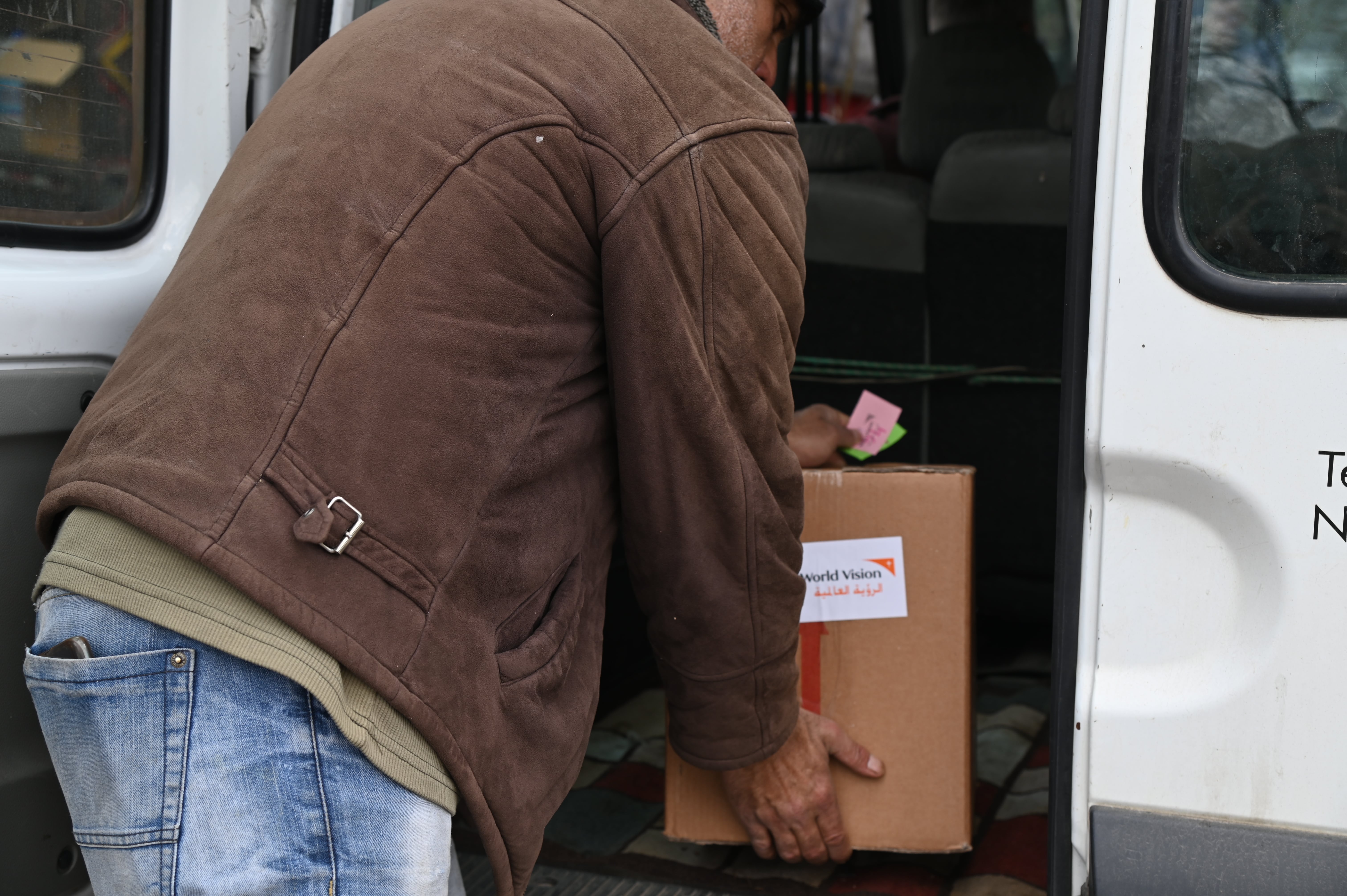 "That is exactly what parents needed now. Most of the people here are casual workers, which makes their living conditions hard amidst the current situation", explains Racha, Development Coordinator with World Vision Lebanon in the South.
The kit distributed, is not the usual food parcel, "This kit has food that will help boost the child's health with necessary nutrition", she clarifies, "It contains spread cheese, sardine, and canned meat. These elements are mostly missing from children's diet now". While providing children with the needed protein and supplements, World Vision is also distributing a hygiene kit so parents can also provide a clean space for their little ones. "This kit will help parents fight H1N1 for example, in addition, to helping them spare money for other necessities", Racha says,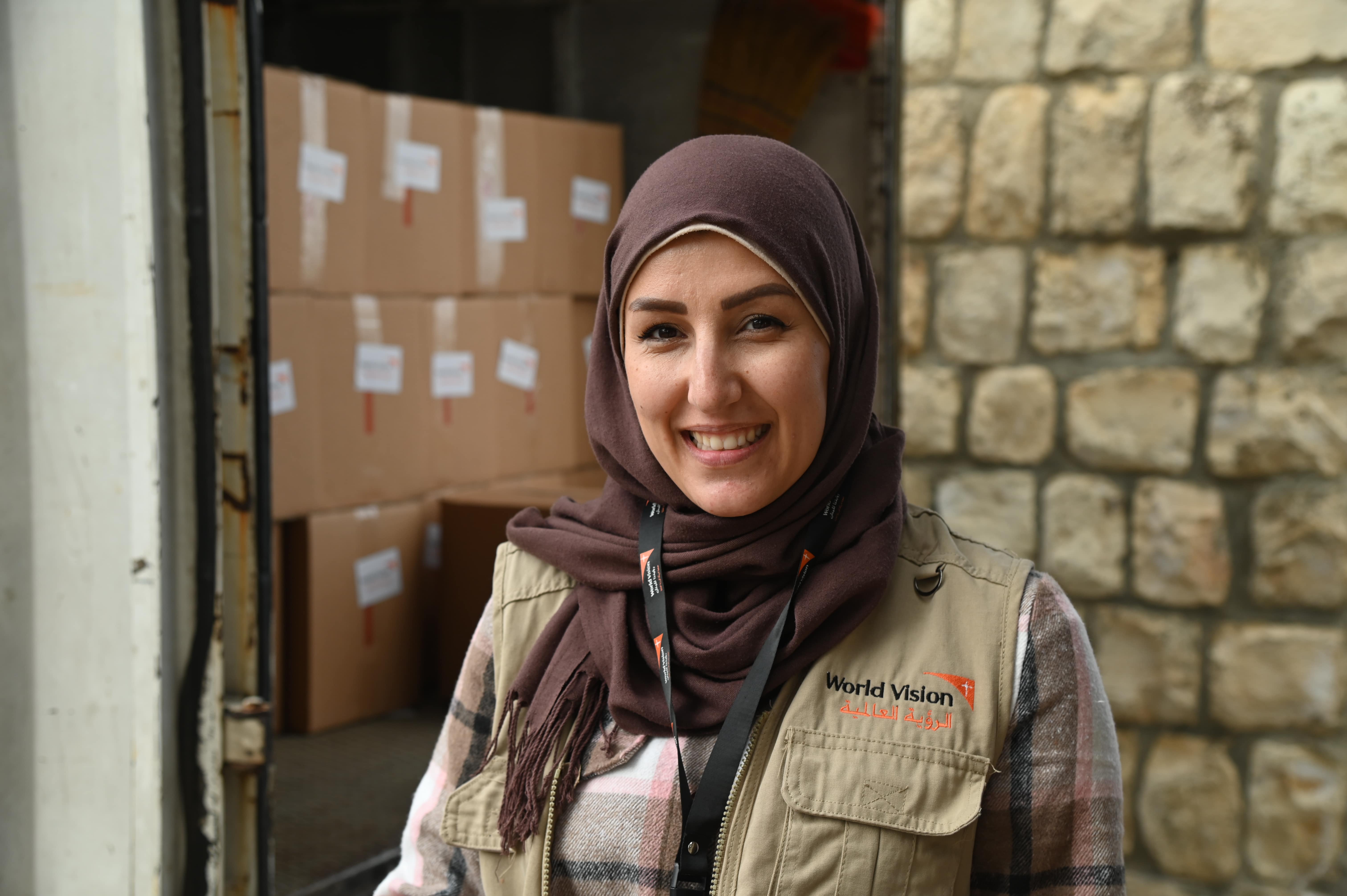 In every town World Vision has been distributing these kits, the team noticed how grateful people are. Caregivers are mentioning how deeply they needed this especially since the economic situation is worsening by the day, and some of them are sending their children to school or to sleep without food.