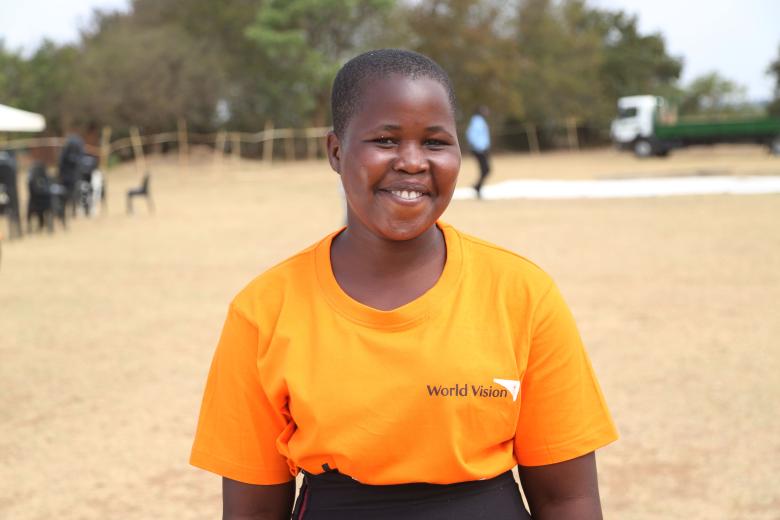 A Happy Return to School for Jesse
Thursday, October 27, 2022
In a few days, summer will be fully settled in Malawi. Even in Waliranji, the temperatures can tell.  This small, yet unique community in Mchinji district, central Malawi is famous across the country. Literally translated, it is a question, 'what are you crying from?' Yet, this is a community that hosts a boarder with two other countries, Zambia to the west, and Mozambique to the east.
The flat plains and dry maize gardens have witnessed children's tears at lost dreams. And Jesse is one of them.
At 13, and surrounded by many problems, Jesse thought of giving up on school and her dream of becoming a teacher in the future. She says she had always been inspired by her female teachers in school.
But this is Waliranji. With no opportunities for some of life's basic necessities, life was a struggle. "I lacked basic necessities like food, clothes and soap, so marriage was the only option I had to overcome this," says a 16-year-old Jesse.
"We didn't have food. I didn't have clothes and soap", recalls Jesse.
And all her thinking settled on marriage for a way out.
Approximately, 10 per cent of girls marry before their 18th birthday in this community.
True to her intentions, Jesse got married to her friend Jones who by this time was still living with his parents. It was technically two children short of choices.
But marriage didn't solve Jesse's survival challenges. If anything, they just worsened.
"I faced the very same challenges I had while at her parent's house", says Jesse, who further said that she spent most of her time looking for piece works to support her family.
"We could sometimes go to bed without food, having soap at home was a luxury, I was really suffering," says Jesse.
Some nine months forward, in 2020, Jesse became a mother when she gave birth to Chifuniro. And that was when her problems turned for the worse.
By this time, all her dreams had come to a standstill.
 In the same year, 2020, Jesse was approached by Stella Magombo, a child protection committee who told her the effects of getting married at a tender age and the importance of pursuing education.
"They motivated me to go back to school after giving birth," says Jesse.
"After giving birth, I decided to return to my parent's house and pursue my education and dreams," says Jesse who hopes to become a teacher after graduation.
Nursing her three-year-old baby, Jesse has just sat for her Junior Certificate Examinations which she hopes to pass convincingly.
From making a decision that nearly cost her dreams, Jesse has become a fighter. She is doing all in her powers to ensure that other girls in her shoes jump the child marriage trap to pursue their dreams.
Having heard that World Vision had organized a rally to mobilise the community on ending child marriage, Jesse used her story to help other young girls find their feet and make informed decisions.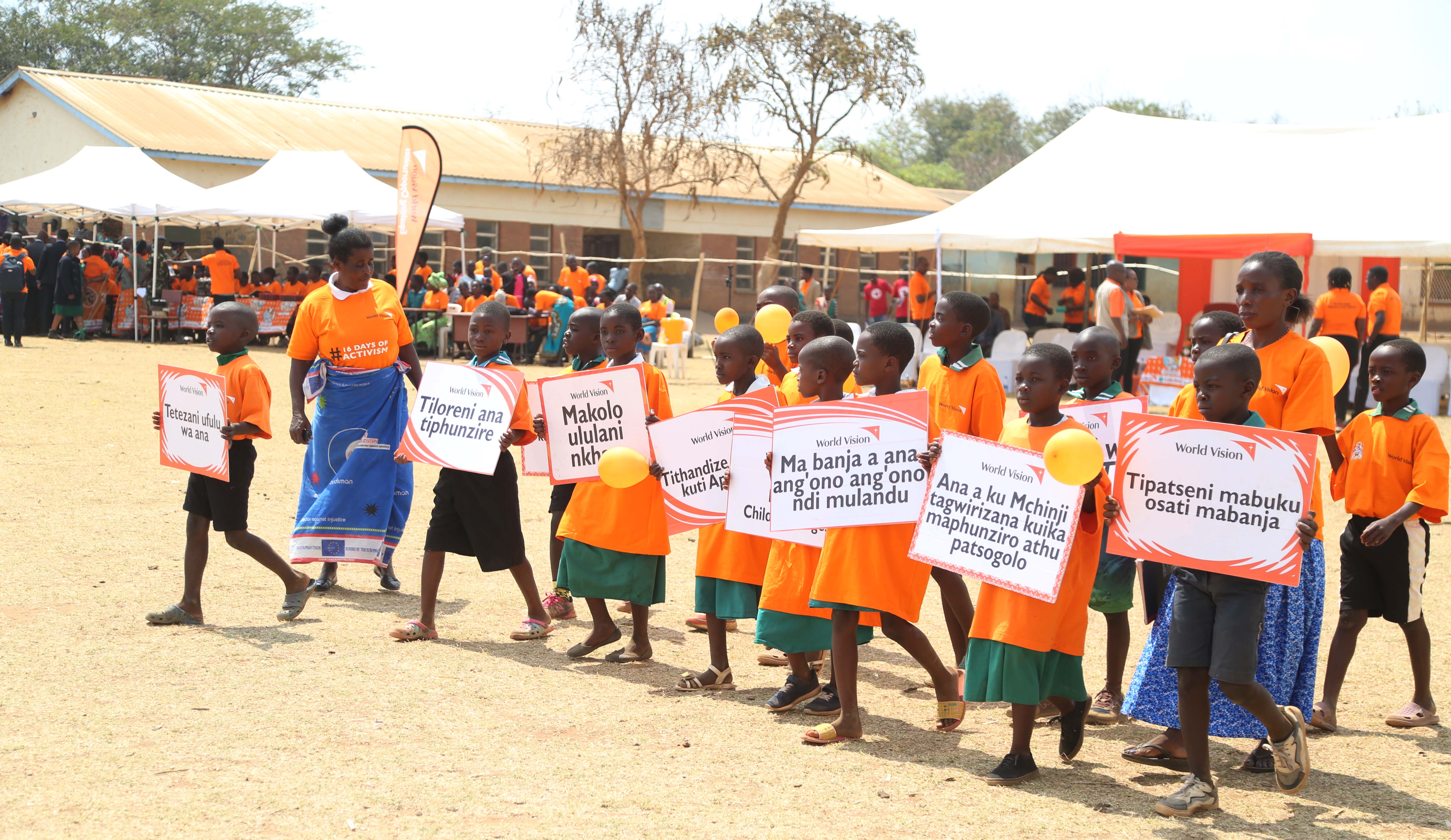 Jesse is one of the beneficiaries of a back-to-school program being implemented by World Vision in Malawi with support from World Vision Taiwan. The program is encouraging girls who dropped out of school due to early pregnancies or early marriages to return to school after delivery.
This is part of World Vision's It Takes Malawi to End Child Marriage campaign, rolled out in 2017 to help the Malawi government address one of the bottlenecks to human development in the country.
The campaign is part of World Vision's global focus on ending violence against children.
Despite a landmark constitution review barring child marriage in 2017, approximately 42% of girls marry before the age of 18, and 9% below the age of 15 in Malawi.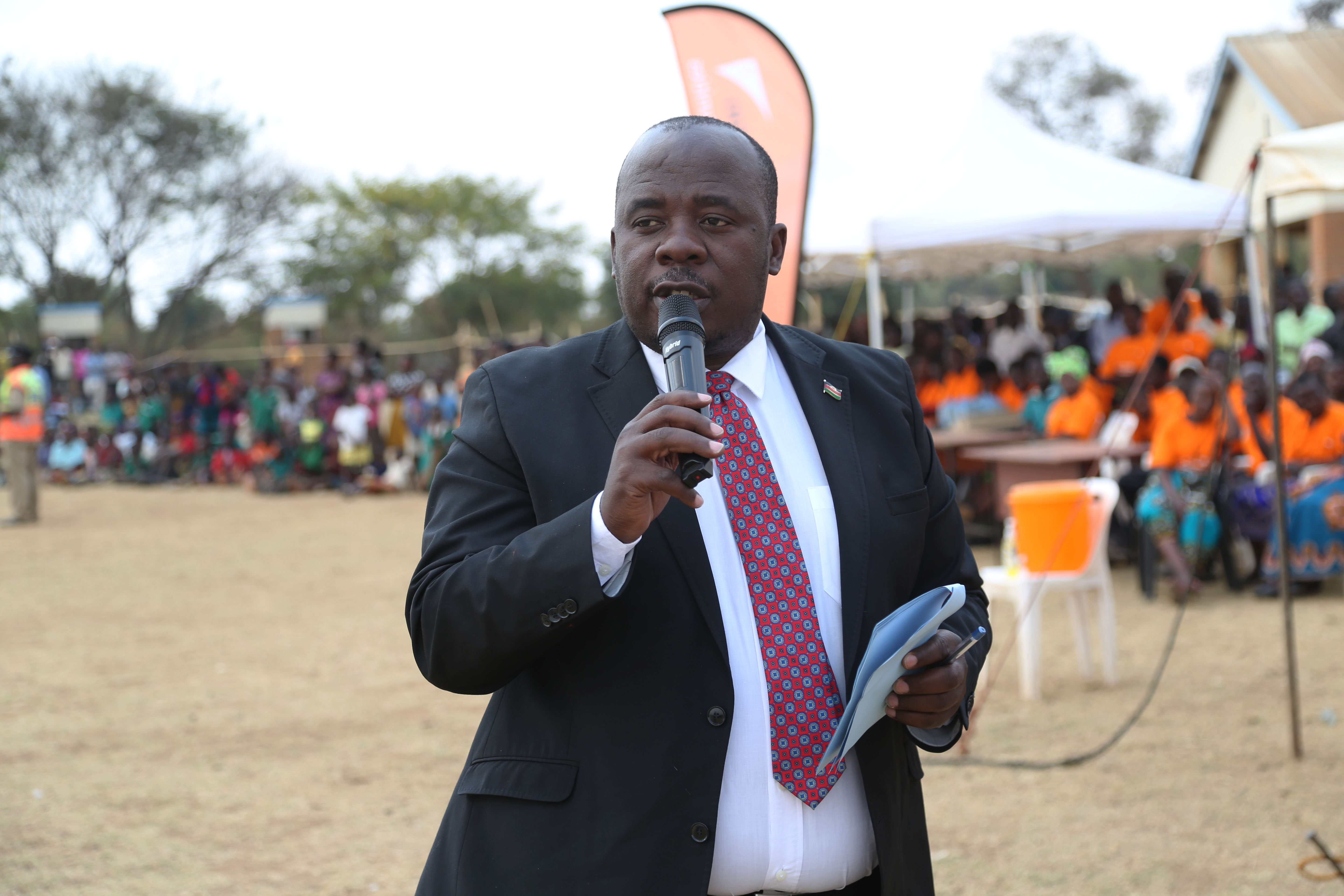 Minister of Youth and Sports, Richard Chimwendo Banda, who was the guest of honour at the event commended World Vision for taking a leading role in keeping girls in school.
The minister said besides the legal marriage age being set at 18, it is very important to civic educate the communities on the need for education. Honourable Banda encouraged girls to pursue their education so that they achieve their goals.
A way out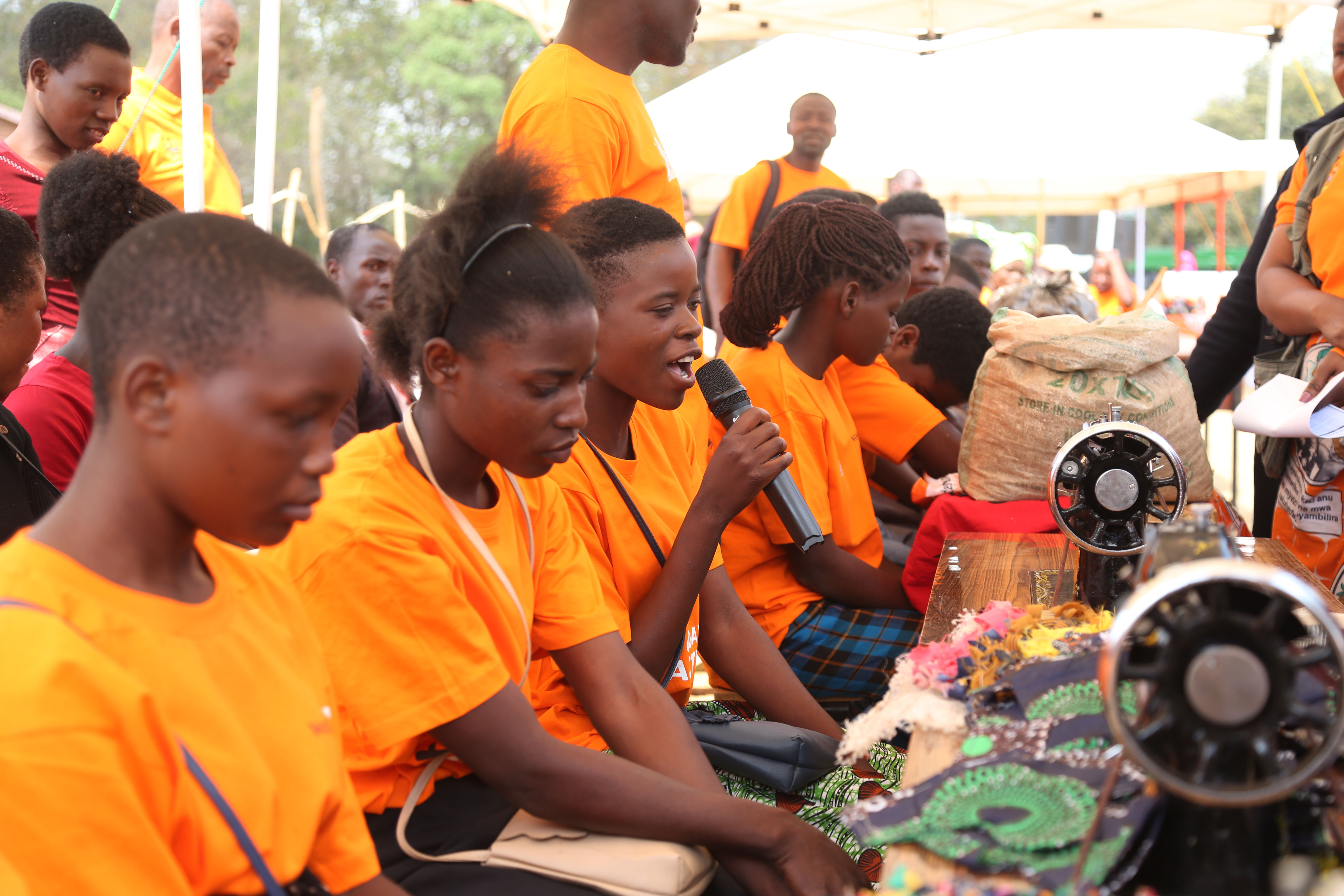 Today, Jesse is among 150 adolescent girls and boys who are being supported with school fees under Tithandize Atsikana Aphunzire Project by World Vision in Malawi, funded by World Vision Taiwan.
Additionally, another 135 girls are acquiring vocational skills under a TEVETA program; menstrual hygiene management under WASH program, briquette making to improve their economic wellbeing.
Recent statistics show that child marriages are on the rise in Malawi. The COVID-19 pandemic worsened the situation, with over 3,000 girls dropping out of school through pregnancy.
According to its 2021 annual report, World Vision supported efforts that annulled 343 child marriages, and returned 250 boys and 361 girls to school after marriage.
World Vision's National Director, Francis Dube said the campaign is one of the initiatives World Vision has adopted to support a girl child's education.
By Fyson Masina, Communications Officer