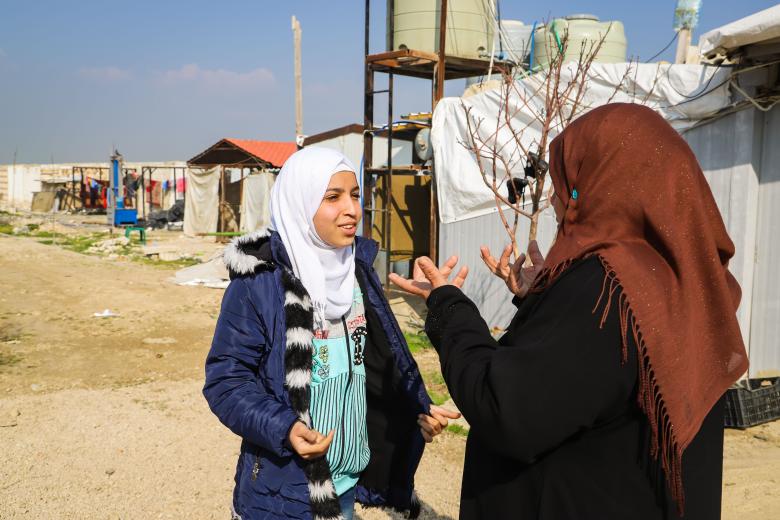 No child should be left behind
Monday, February 20, 2023
In conflicts and instabilities, children with disabilities are among the most vulnerable; they face a real risk of exclusion, neglect and stigmatisation. Children with disabilities (CWD) are 49% more likely to never attend school and 42% less likely to have foundational reading and numeracy skills.
In Lebanon, the multidimensional crisis is putting children with disabilities in an amplified vulnerability due to the severe economic collapse whereby the Lebanese pound lost over 80% of its value, the repercussion of the Covid-19 pandemic in addition to the massive Beirut port explosion.
Most Syrian refugee children are raised in poor households where parents are forced to resort to negative coping mechanisms, especially if their children are with disability. "I have four girls, three of whom are disabled; they are deaf and mute. I believe it is genetic because their father and uncle also have a similar case," says forty-eight-year-old Fatima*. "It is very burdensome to take care of an entire household with a disability. I try to communicate through sign language as much as possible but sometimes I feel it is impossible and get burned out."
"My eldest and non-disabled daughter is married so I am left alone to look after the family. We only rely on support from humanitarian organisations since I can't leave my family to work," says Fatima. "The economic situation added additional stress on our livelihoods – We can't afford to buy meat, milk or eggs. We can barely stay warm during winter."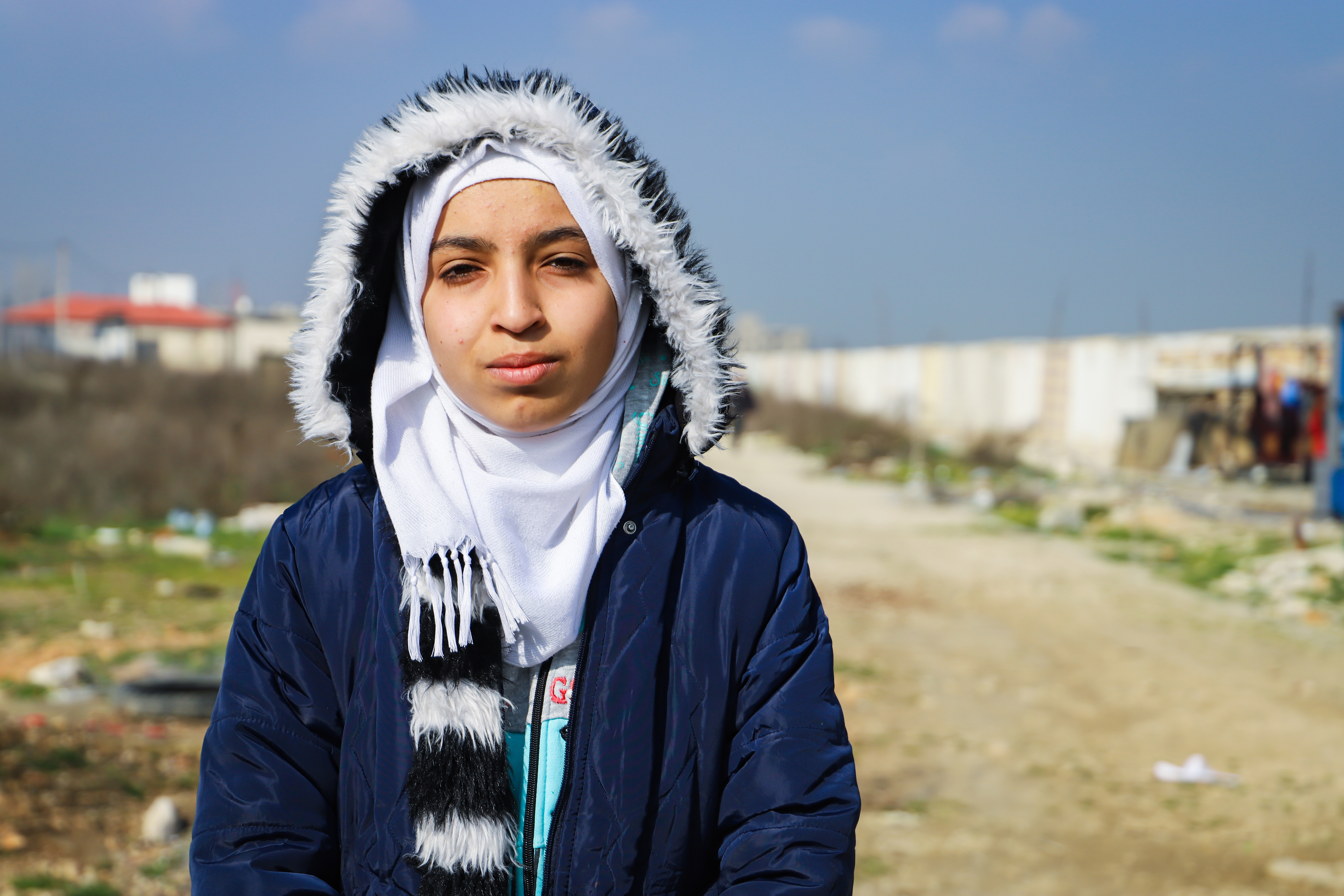 "I feel we are stuck in a small tent. My daughters are afraid to go out because they are continuously bullied; they are called names and mocked most of the time in the settlement. I am very scared about their mental health," says Fatima with tears in her eyes. "They are deprived of their basic rights. They don't go to school because they are not accepted due to their disability. We are told that they will not adapt or keep pace with other children."
As for Fatima's recommendations for a better future for her children. "I believe if my daughters get the right medical care abroad their life would be better – They will be able to communicate thus they will fit better in the community," she says. "In addition to the proper medical care, I think there should be appropriate schools for disabled children; this will allow them to continue their education in a specialised and equipped institution."
Based on recent findings conducted by World Vision and Action For Humanity, only a quarter of caregivers believed that children with disability are more likely to experience child marriage compared to children without disabilities (25%). This was justified by caregivers reporting that they perceived CWDs are more vulnerable to exploitation (56%), and as a burden to their families (44%). "Due to their disability, my daughters (14, 17 and 19 years old) are not fit to get married. They can't take care of a household or understand their husband. If they weren't disabled I would certainly let them get married," says Fatima.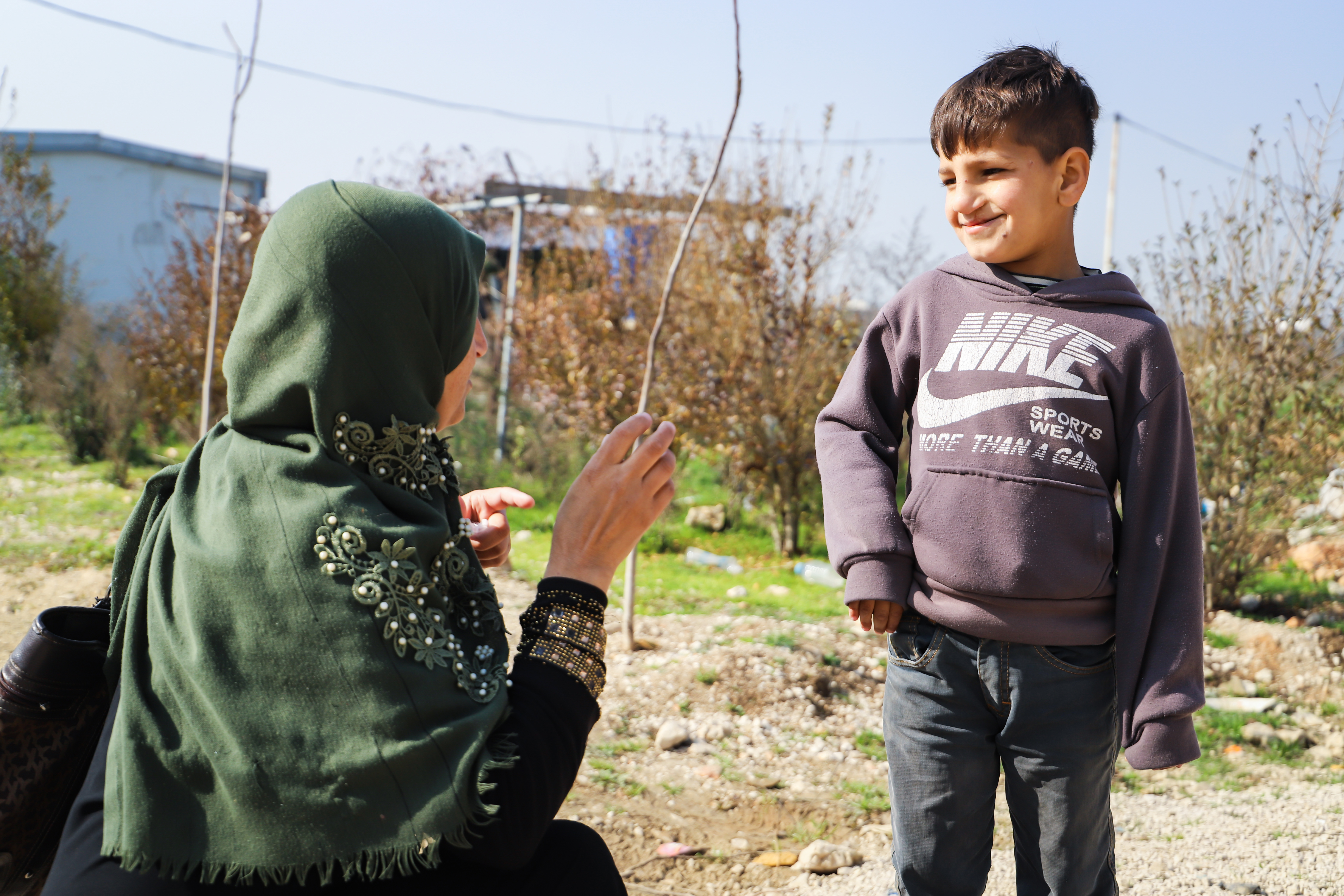 Thirty-five-year-old Noura* is facing a similar situation to Fatima. "I have 10 children. Four of them have a disability, they are deaf and mute. Ali* (one of the four) who is seven years old, also has cleft lip and palate, he requires special attention because he is always sick and on medication. The other three are two-year-old triplets. We first knew about their disability because they were not responsive to sounds," says Noura.
"We tried several operations but sadly they all failed. Doctors told us they require an implant operation overseas. I would sacrifice everything including myself to see them treated," says Noura. "I can barely understand Ali. Only through few gestures/signs like when he is hungry or thirsty. I hope one day I can learn more (sign language) so I can better communicate with him."
"Ali is rejected and bullied by his friends. They don't allow him to play along and some would even hit him. He is a smart child, he wants to learn but most public schools in Lebanon don't accept disabled children because they don't fit in," says Noura. "I feel very sad when I see him in the morning running with other children towards school buses, but eventually he is left behind waving goodbye."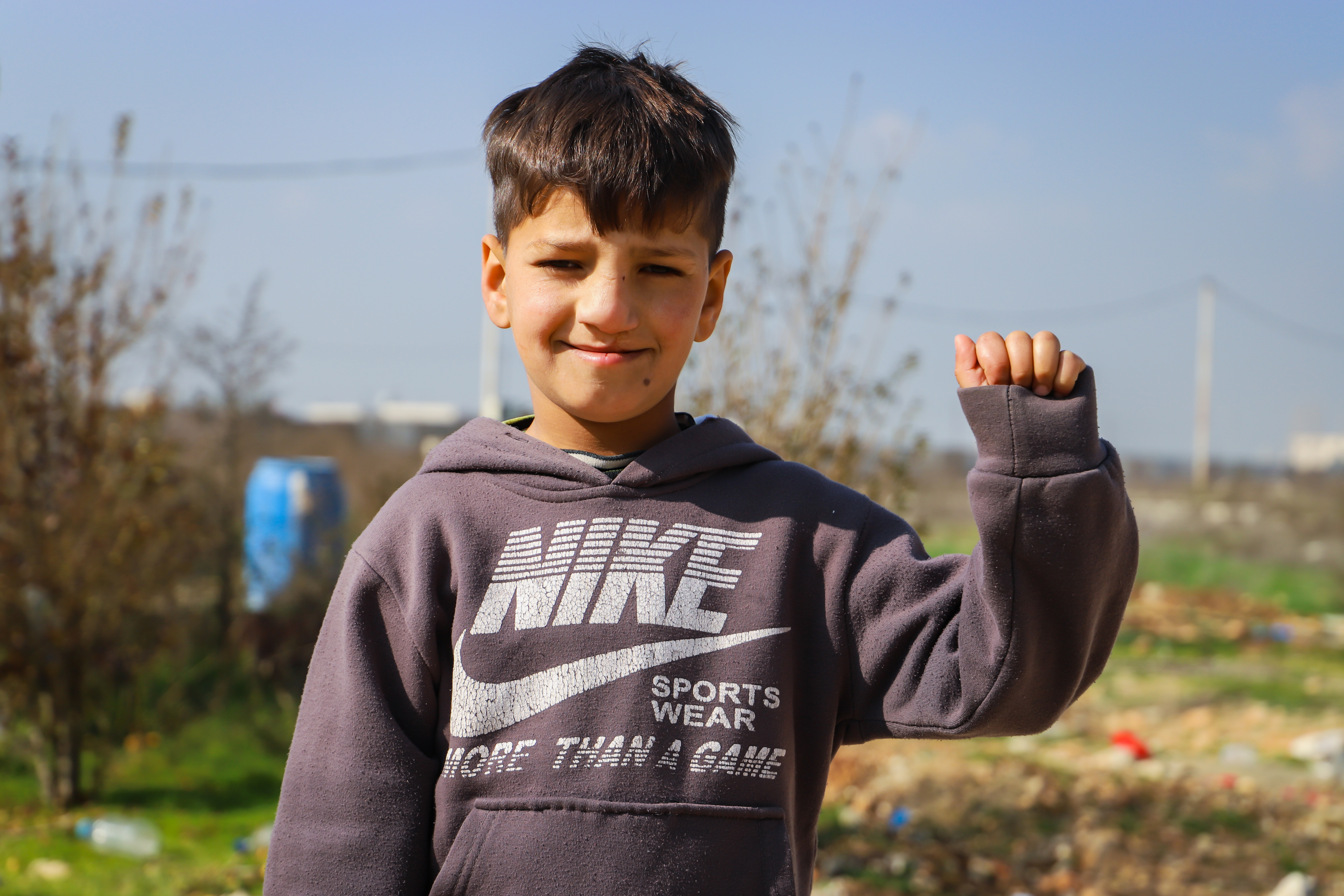 "Not only my children are bullied, but the entire family. We are known as the house of the mutes within the settlement," reveals Noura. "I hope one day there are specific schools for disabled children so they can continue their education. I also hope there is more awareness in the community that disabled people are just like regular people. They must be accepted."
"I have some of my children working; collecting scrap or working in the agricultural fields (whenever possible). I wouldn't let Ali work because it is not safe for him. How would he communicate with his employer?" Says Noura. "If he was not disabled I wouldn't mind him working and supporting the family."
Education systems in Lebanon must be inclusive and prioritise equity, adaptability and equality for all students regardless of their disability, race or gender through inclusive and diverse learning methods. Furthermore, children with disability entail protection from harmful practices on community level through social behaviour change programing addressing all child protection risks, stigma and exclusion.