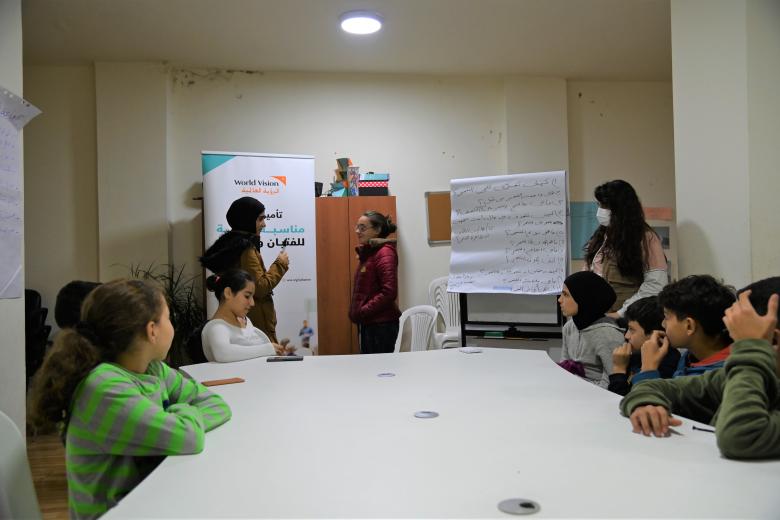 Children and parents acquiring new knowledge with World Vision
Tuesday, January 24, 2023
Life is a learning journey for everyone.
For parents, there is always new information that might help them shape a better understanding to their children's behaviours. And for children, there is always new information that will help them shape their development and personality.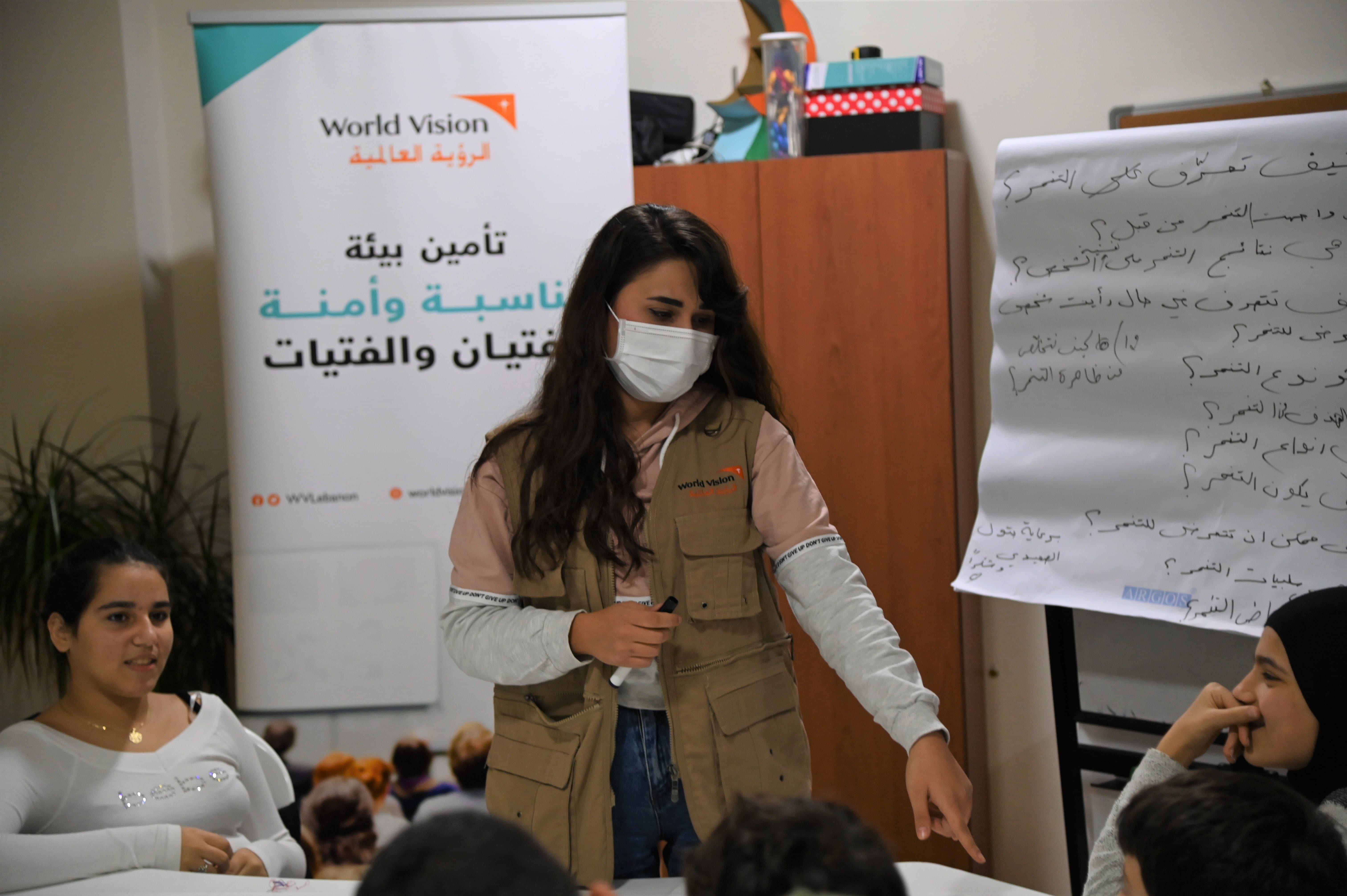 With the support of World Vision Taiwan, World Vision in Lebanon is implementing the "Girls and Boys enjoy a safe environment where their basic Households needs are met" project in Beirut and Mount Lebanon, where caregivers are benefiting from skills development training, and 24 children participating with a children council are learning topics about the forms of violence, child labour, early marriage and bullying, in order to implement an initiative by the end of the project.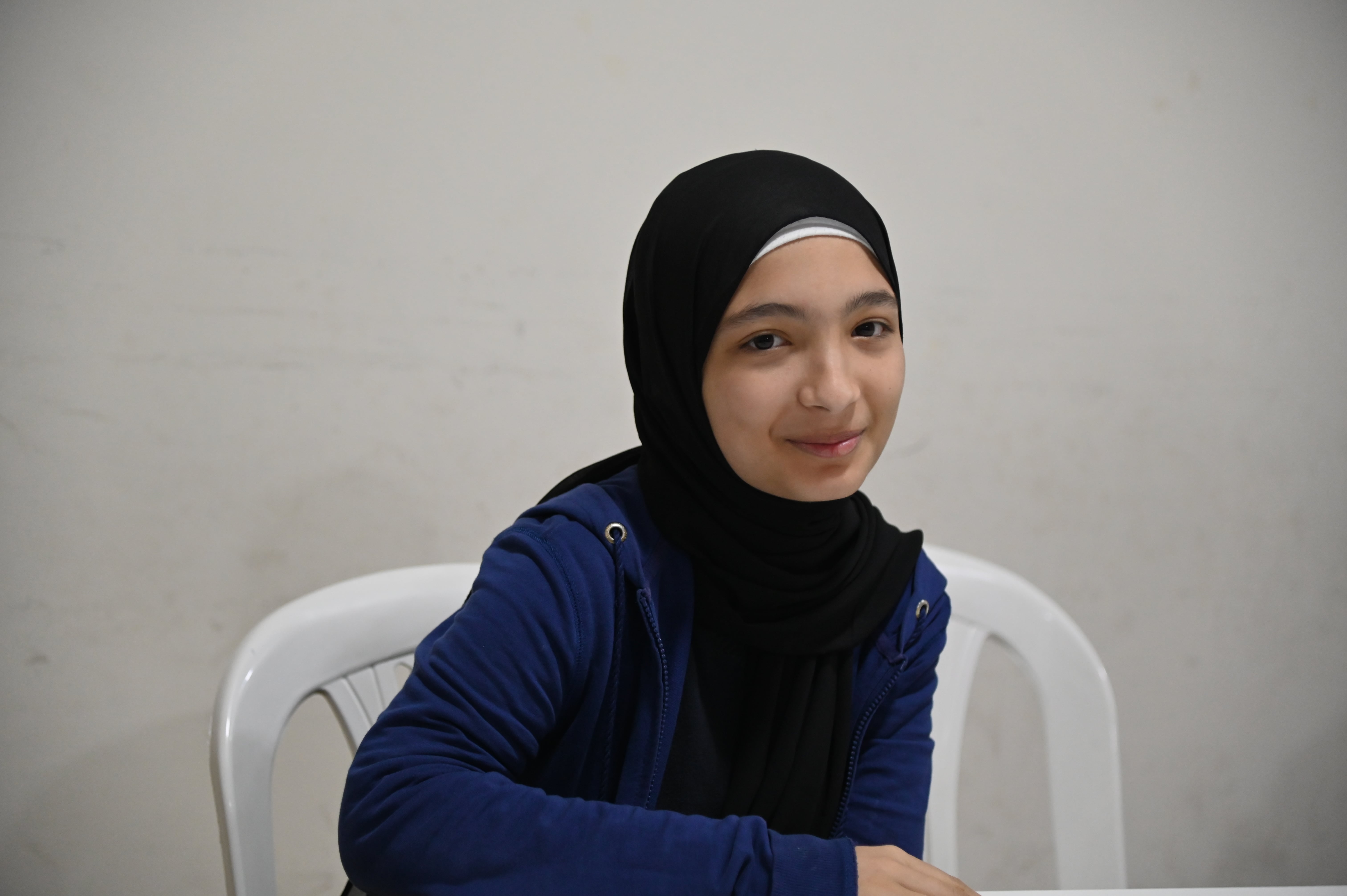 "I never thought of neglect as a form of violence, we discussed many examples but I never assumed that these are kinds of violence", says Fatima, 15. Besides learning about the different forms of violence, Fatima is happy to understand why communication is so important with others as well, "I am attending these sessions to become more aware of issues in my community, and communication plays a big part", she explains. Fatima is hoping to be an active member in her neighbourhood to help others.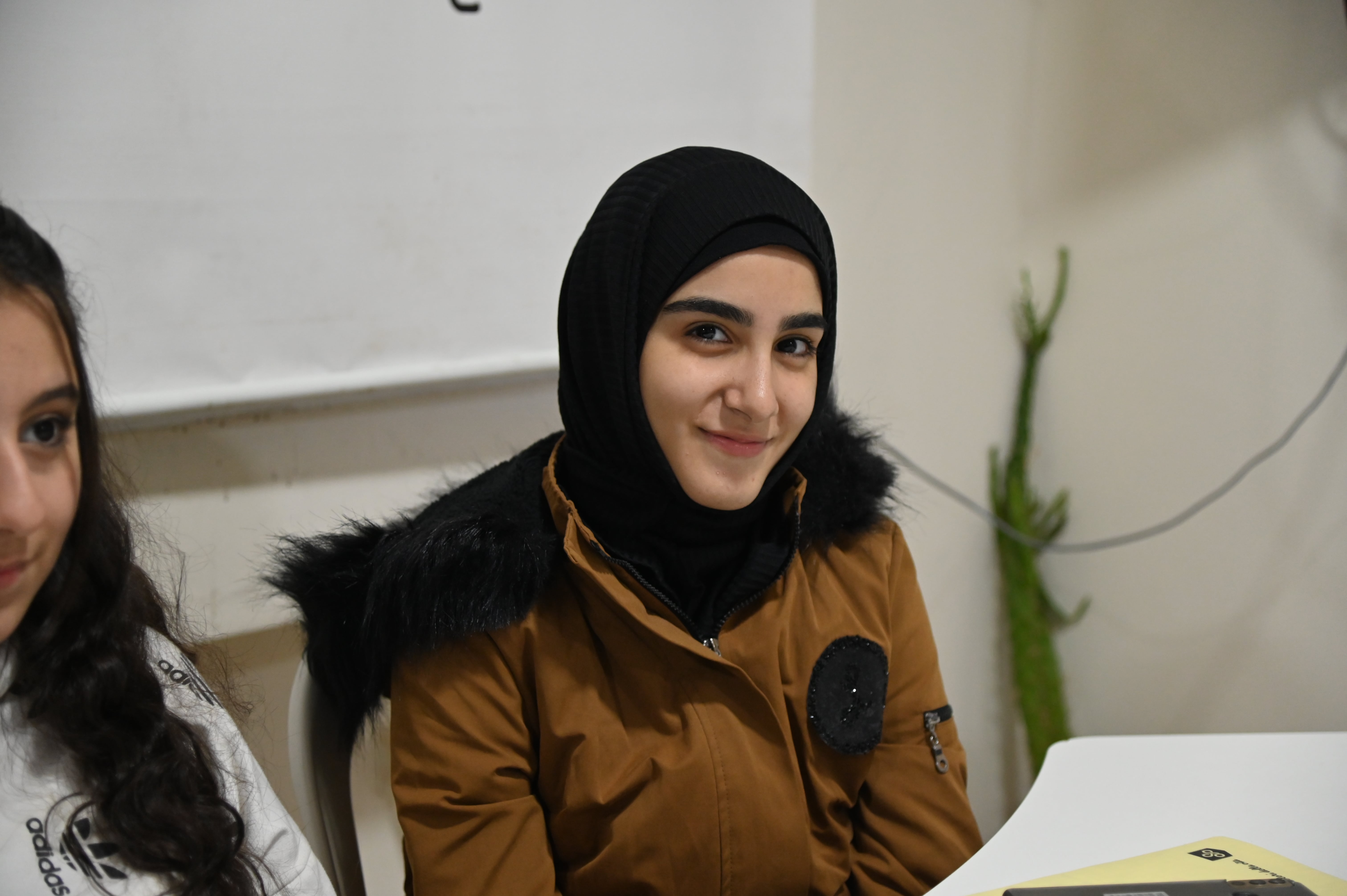 Lynn, who is 15, knew that bullying is wrong. She never recognised its different forms, the consequences and what it might lead to. "When we talked about bullying during the sessions, I start noticing it in my school", she says, "One time, I witnessed a student bullying another student so I talked to my teacher instantly", Lynn affirms. Coming to the sessions feels like a great opportunity to learn new information for Lynn, "We learn and have fun, especially now during this economic crisis, our parents cannot afford to take us out like before", she explains.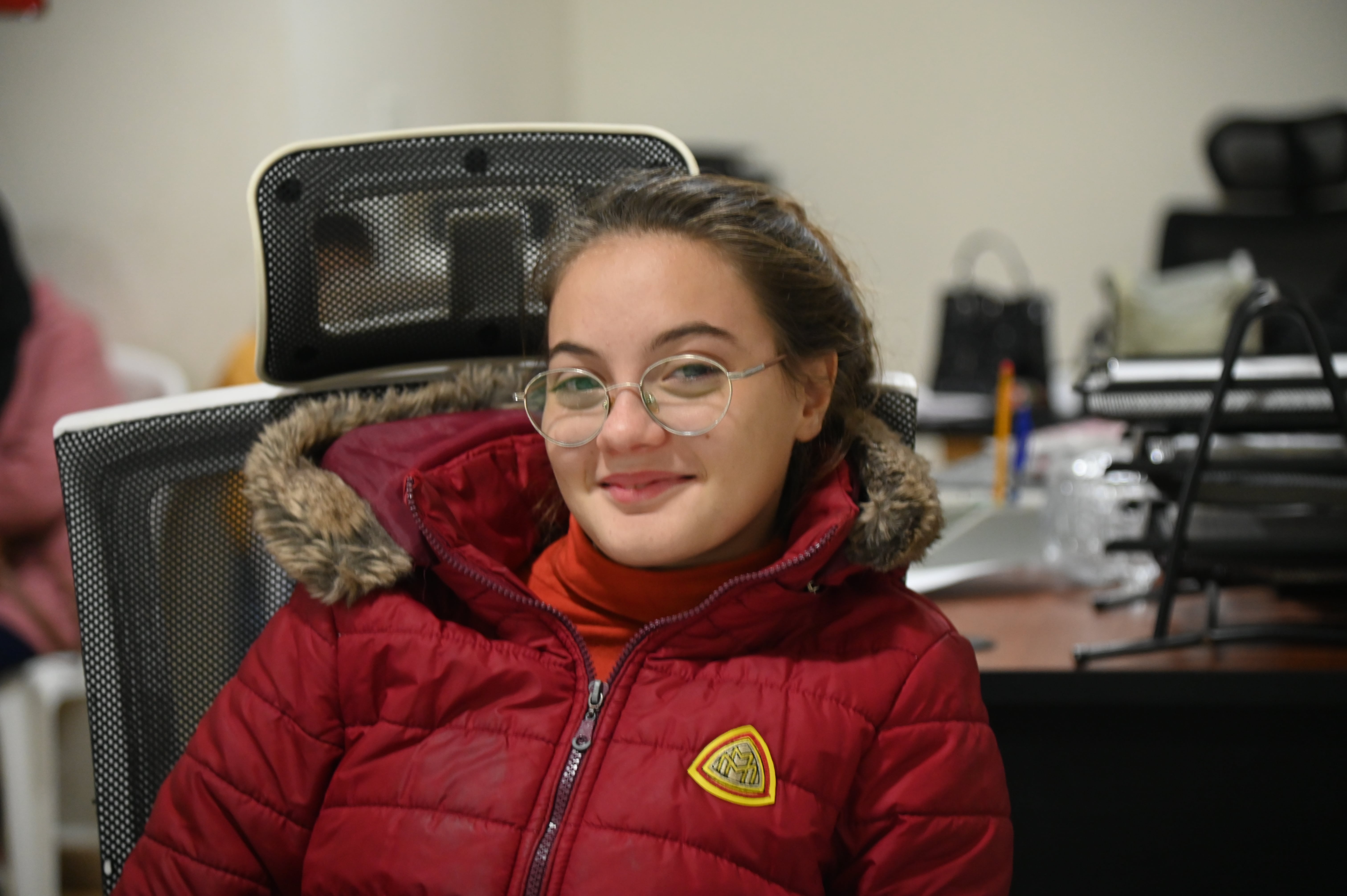 One of the main topics that caught Nariman's attention was child marriage, "My friend who is my age, 15, is failing at school so she got married", she adds, "she believes it is the only way for a girl to have a future". After attending the sessions, Nariman understood that it is not true and that it is a form of sexual violence against children. In addition, she is learning how to address bullying and prevent it, "We found different ways to raise awareness like campaigns, plays for students at schools, maybe that way students will notice that it is a wrong thing to do", she explains. According to her, these sessions are a great way to learn and acquire the right knowledge on different social topics.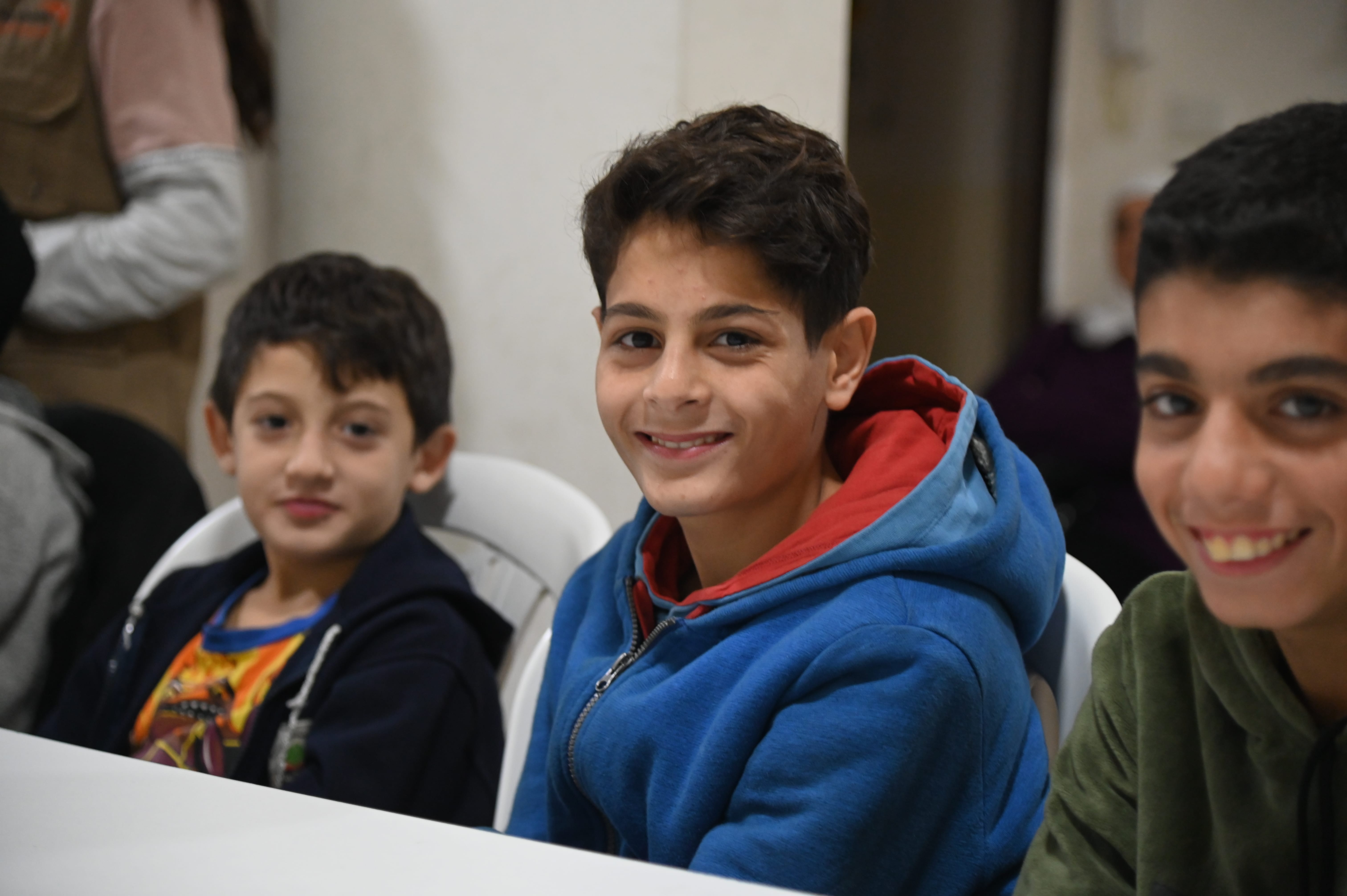 "I think the economic crisis is having a toll on our community here, everything became very expensive", says Ziad, 13. Because of the different crises Lebanon is going through, students like Ziad are not being able to study properly, "When we get back from school, it is already dark outside, and we don't have electricity at home to do our homework", he claims. Thanks to the sessions he is attending with World Vision, Ziad believes that the information he is acquiring is helpful for him if he needs to help a friend.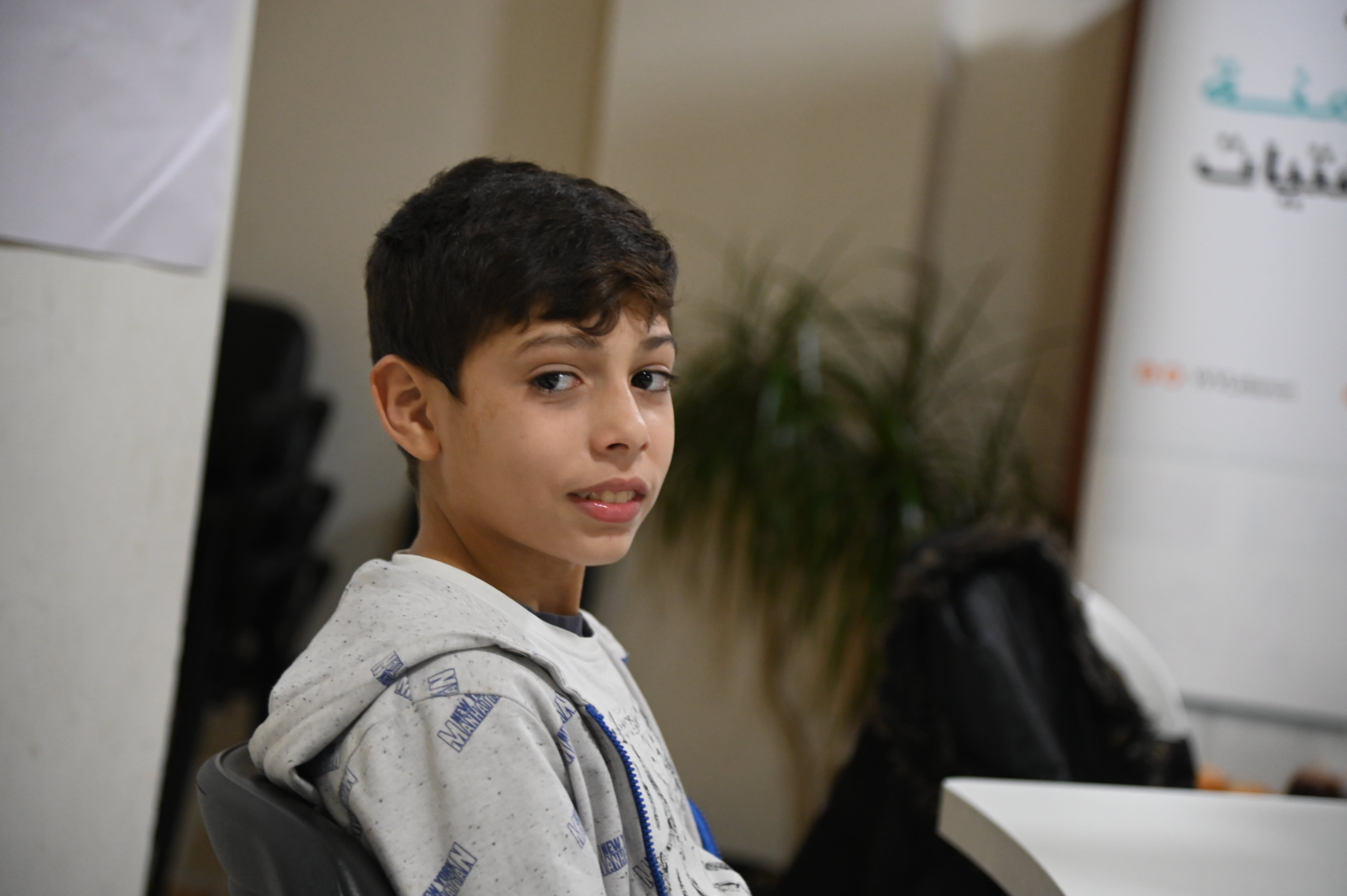 "I am excited to attend the sessions to learn new stuff", says Khaled, 13. For him, seeing children working on the street became a common sight in the last couple of years after the crisis began. "I see a lot of children on the streets collecting plastic, they don't go to school, I asked them one time when I saw them next to the dumpsters", he says gloomily. "I think children belong to schools, not on the streets", Khaled adds.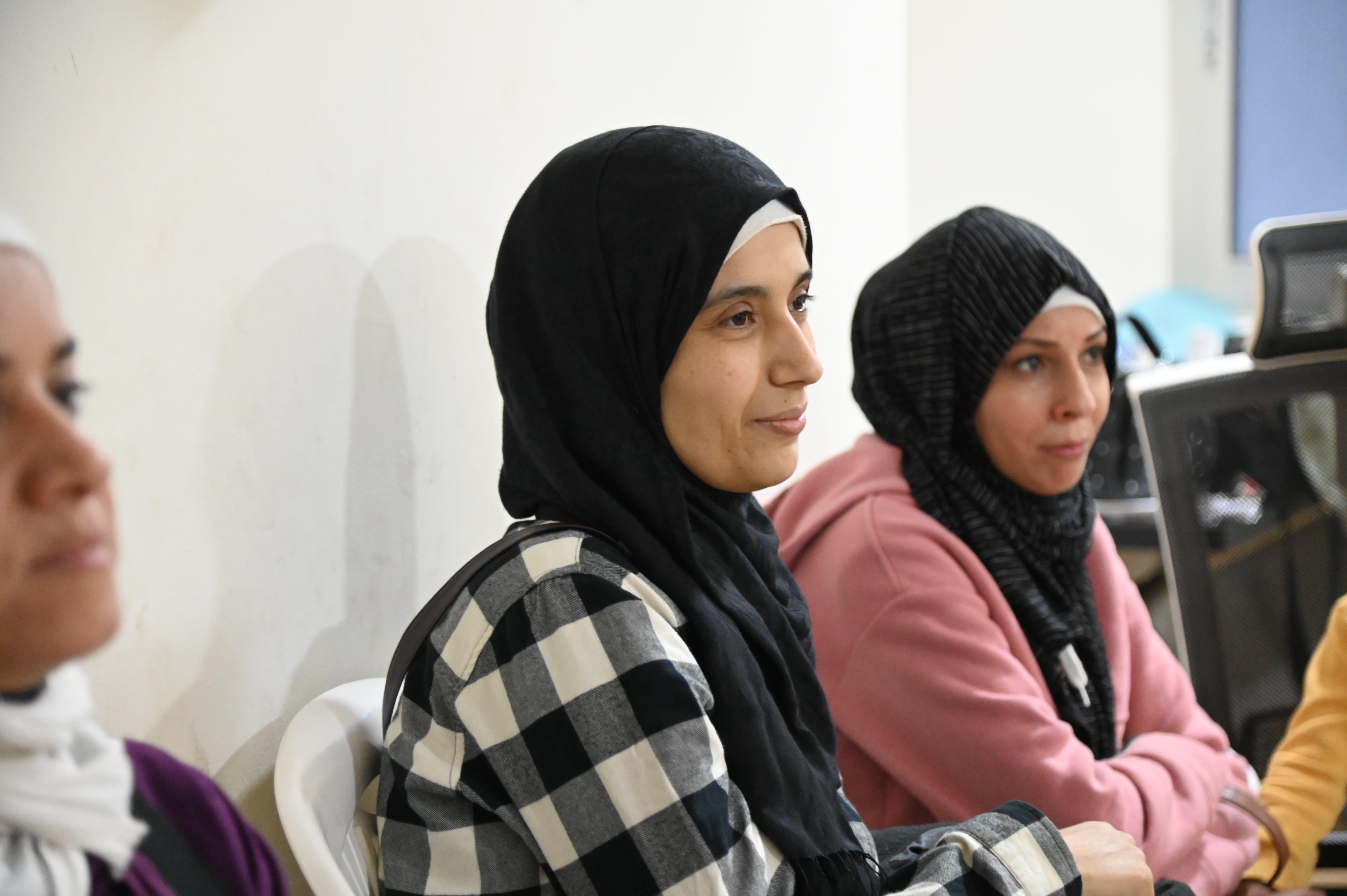 Malak, mother of two children members of the children's council and attending the caregivers skills development training herself, was intrigued when she heard about this opportunity, "I want to be able to protect my children and for them to protect themselves the right way", she affirms. According to her, the meetings are very informative and educational. "During the life skills sessions we are attending with World Vision, we are learning about empowerment. For me the topic of adolescence was very important, I have a 17-year-old, and sometimes I used to find myself unable to talk and understand him, but after attending the sessions I understood that I should give him a chance to express himself and communicate and listen to him", she affirms. Every week after the session, Malak heads home, sit with her husband and tell him what she learned, "we used to think that as long as we are providing food to our children, it means our job as parents is over, we never imagined how important it is to listen and talk to them", she states.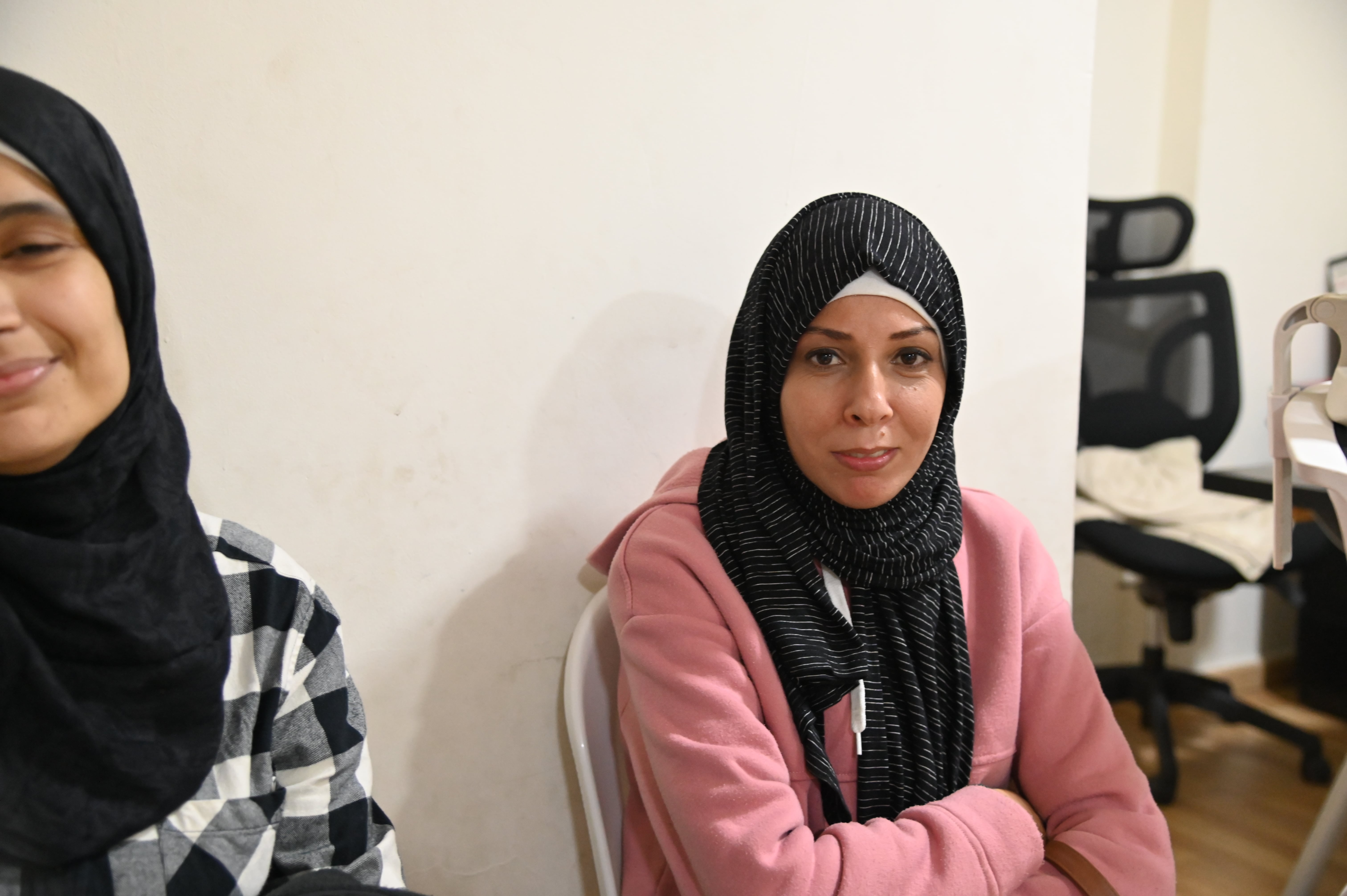 "I did not get a chance to an education, I thought I was not fit to raise children, but when I started to attend the sessions with World Vision, I felt confident with myself, I am armed with new proper information", says Soumaya. She enrolled herself and her daughter in the sessions because she believes they both need support in different areas, "She is shy and I thought maybe if she engage with other children her age it might help her, and I was right", she states happily. Soumaya feels that the children today are living in a different world, "Communication is the only way to understand each other".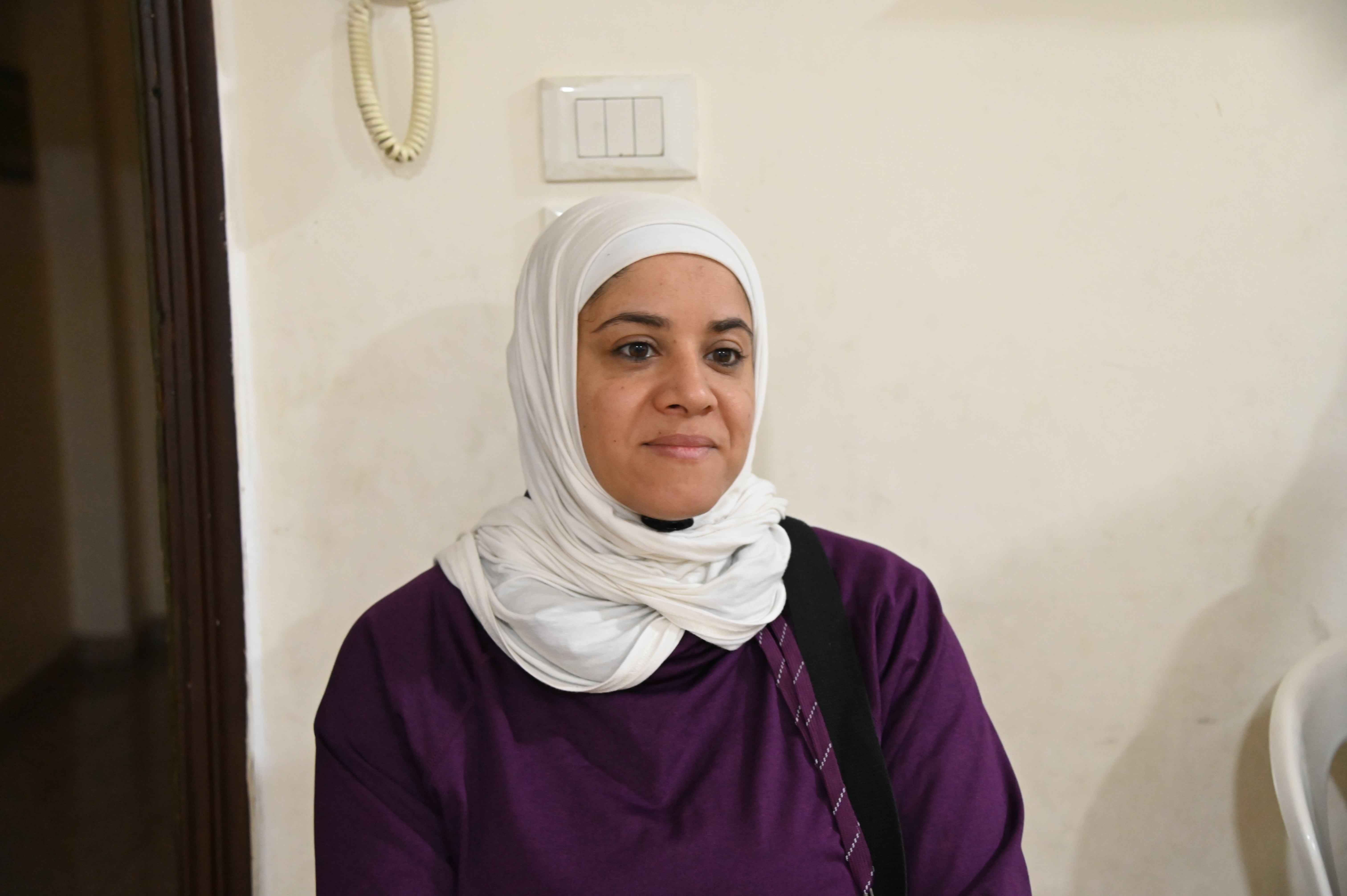 "When I received the phone call to attend and register my child I did not think twice. I like to enroll my son anywhere he can improve himself, and I am always looking forward to learning new information", says Wanssa about her participation in the project. She thinks that children must be empowered to stand up for themselves in society, "we are going through hard times, and children must understand the different problems that are occurring nowadays", Wanssa clarifies. To her, children's education is vital, "We should prioritize our girls education as well, and society should know that child marriage is not a solution", she states. After attending the sessions, Wanssa started giving her children time at home to sit, play and talk to them, she explains "I never thought that this can make such a difference in our relationship."