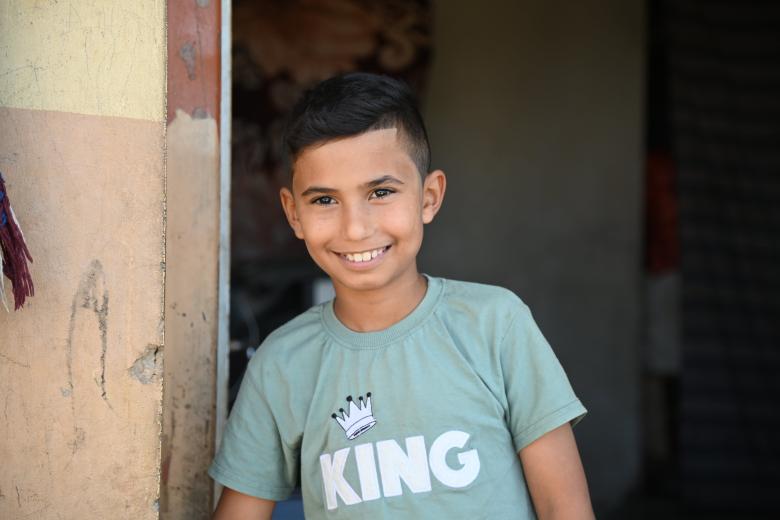 A chance to education, a future unlocked
Tuesday, January 17, 2023
After fleeing their homes and losing all their basic human rights, the only thing giving refugee children a sense of hope in these precarious living conditions is a chance to get an education. Education is the building block of a child's life, a passport to their future, and a path that should be unbroken. Unfortunately, nowadays it became barricaded due to the current situation in Lebanon. Yet to combat all the barriers impeding the child's road to education, World Vision remains building this path, paving their futures, and giving hope to these children again by providing another cycle of the Basic Numeracy and Literacy (BLN) programme.
With the support of World Vision US, World Vision Lebanon is targeting and improving the lives of 966 children, through "Enhancing access to education and increasing psychosocial well-being of Out of School Children". The project aims to assist vulnerable out-of-school girls and boys aged between 8 to 14 in accessing quality BLN and referrals to available education opportunities, in addition to providing students with life skills and psychosocial support to protect themselves from violence and skills to advocate for their right to protection.
Crossing the road to education
"If you don't have an education, you don't have a future", said Yara, 13, expressing her happiness after being enrolled with World Vision in the BLN programme and continuing her education. "Now I know how to read and write, I can learn and study again," she explains, feeling proud of her accomplishments and her achievements.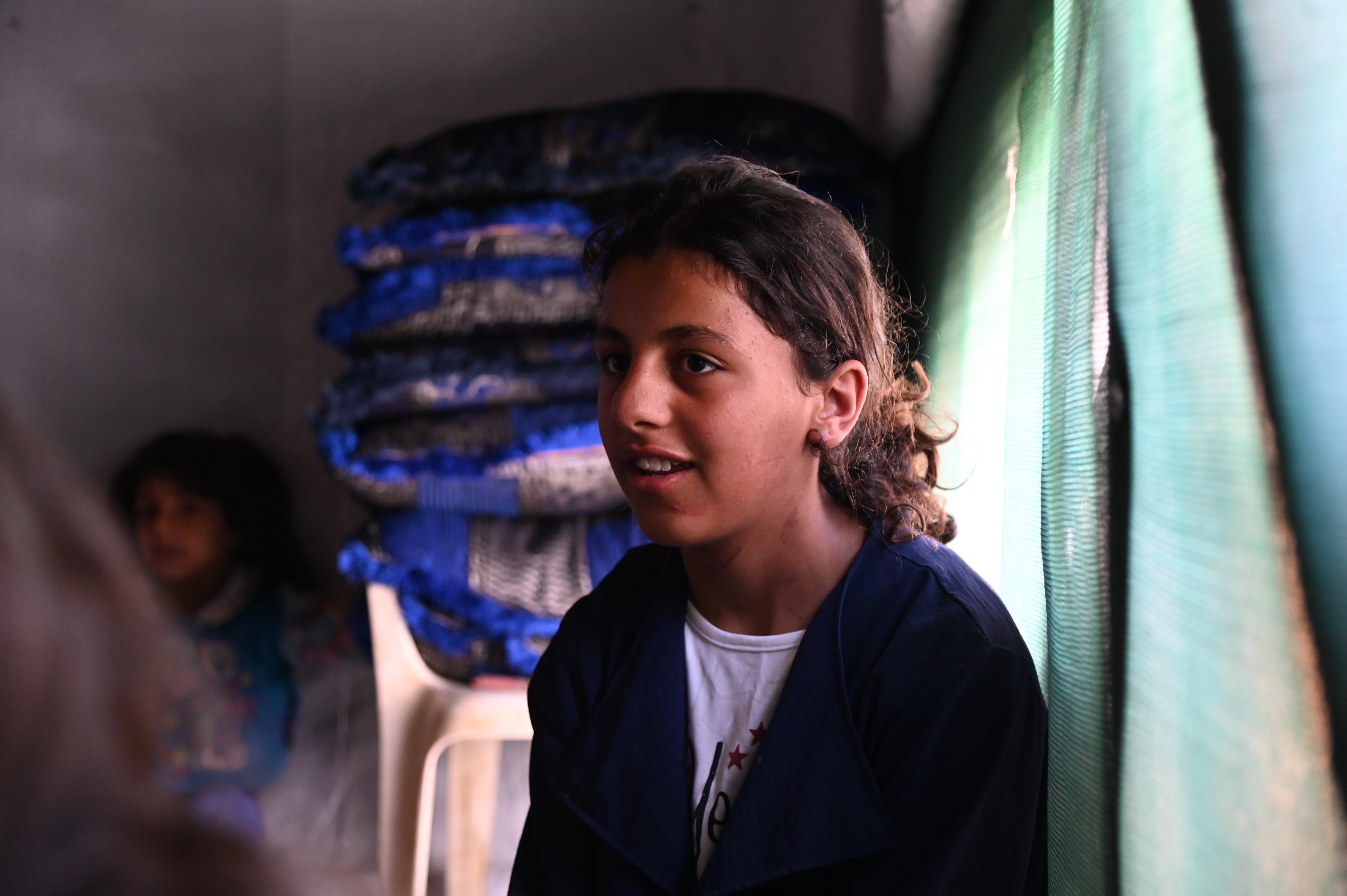 Before registering with World Vision, her childhood was interrupted, forced to work every day in agriculture to help her family. Nowadays, Yara fills her time studying and learning. Following a tragic accident, while crossing the road that left her unable to walk for an entire year, Yara never let her perseverance fade away, as education helped her get back on her feet. "I am so happy that I can learn, that way I can continue and achieve what I aspire to", she states while her eyes lit up.
She even expresses gratitude towards her teacher "Ms Youmna makes me feel like she is my second family, she always makes sure we understand, and she takes care of us", she says.
Looking proudly at her younger daughter, Fadia, Yara's mother says, "Yara is a very good and smart student, and I wish for her to continue her education, so she can make all her dreams come true". Following her accident, she rather became more motivated to learn and chase after her dreams: to become a doctor and help her community and people in need of medical care just like her. Yara is not afraid to cross the road again, but this time, the road to her future, the road to a successful path, the road to education.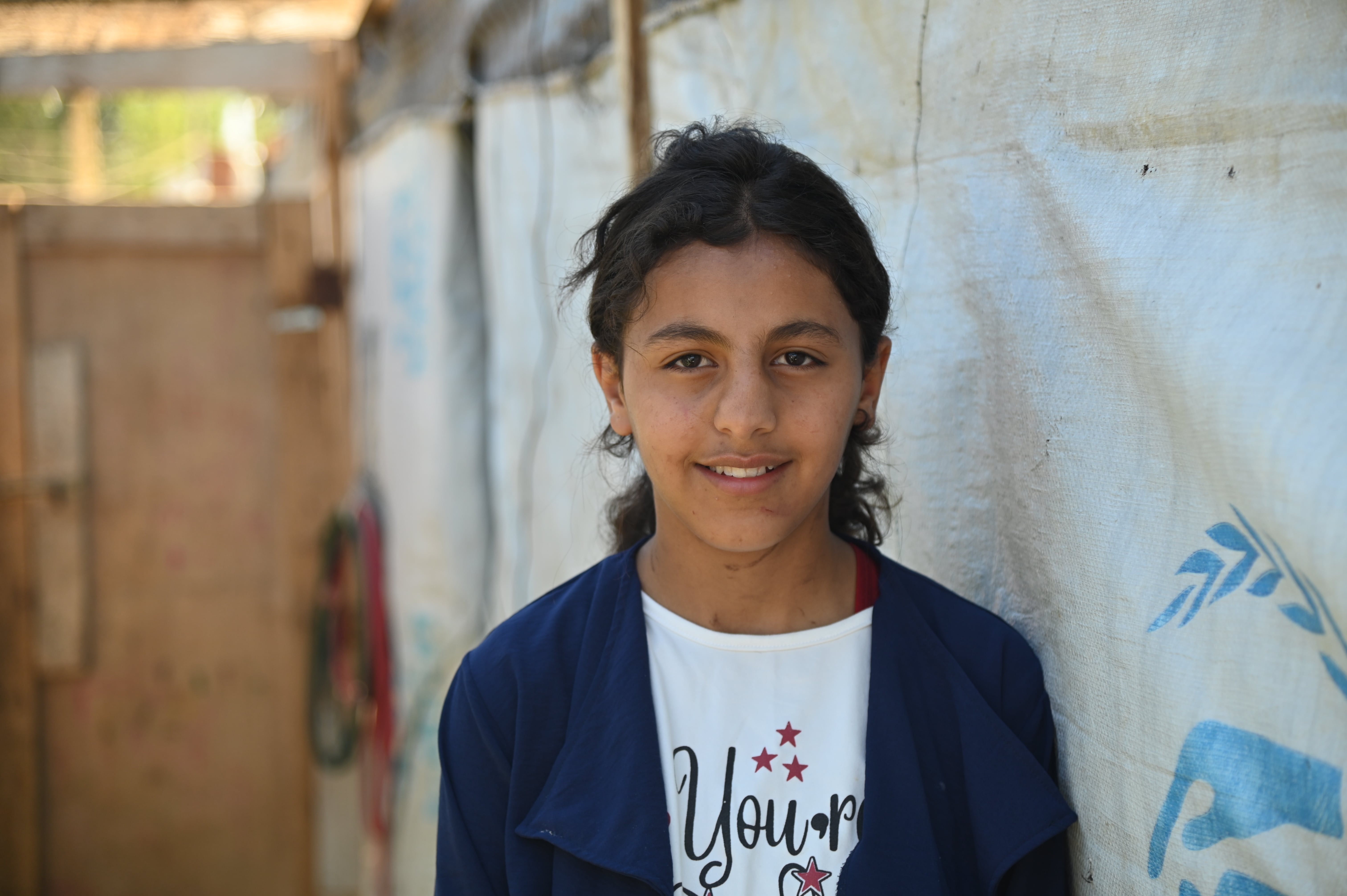 Learning with no time to waste
It was only when Abdallah (11) started learning with World Vision that he noticed the true value of education.
Being the first one in his family of six children to have an education, Abdallah seizes this opportunity to follow his dream and to one day help his siblings have a better future and career, collectively. When asked about whether he worked, his mother Zamzam rushed to say, "he asked me to work so he can help our family, but I told him that he should continue his education first" and to that Abdallah responded, "I will study and learn so I can secure a better future". Even in his free time, as Abdallah's mother Zamzam says "I can't take my phone out of his hands, he does not use the phone to play games, he spends his time watching educational videos just so he can learn and teach his younger siblings".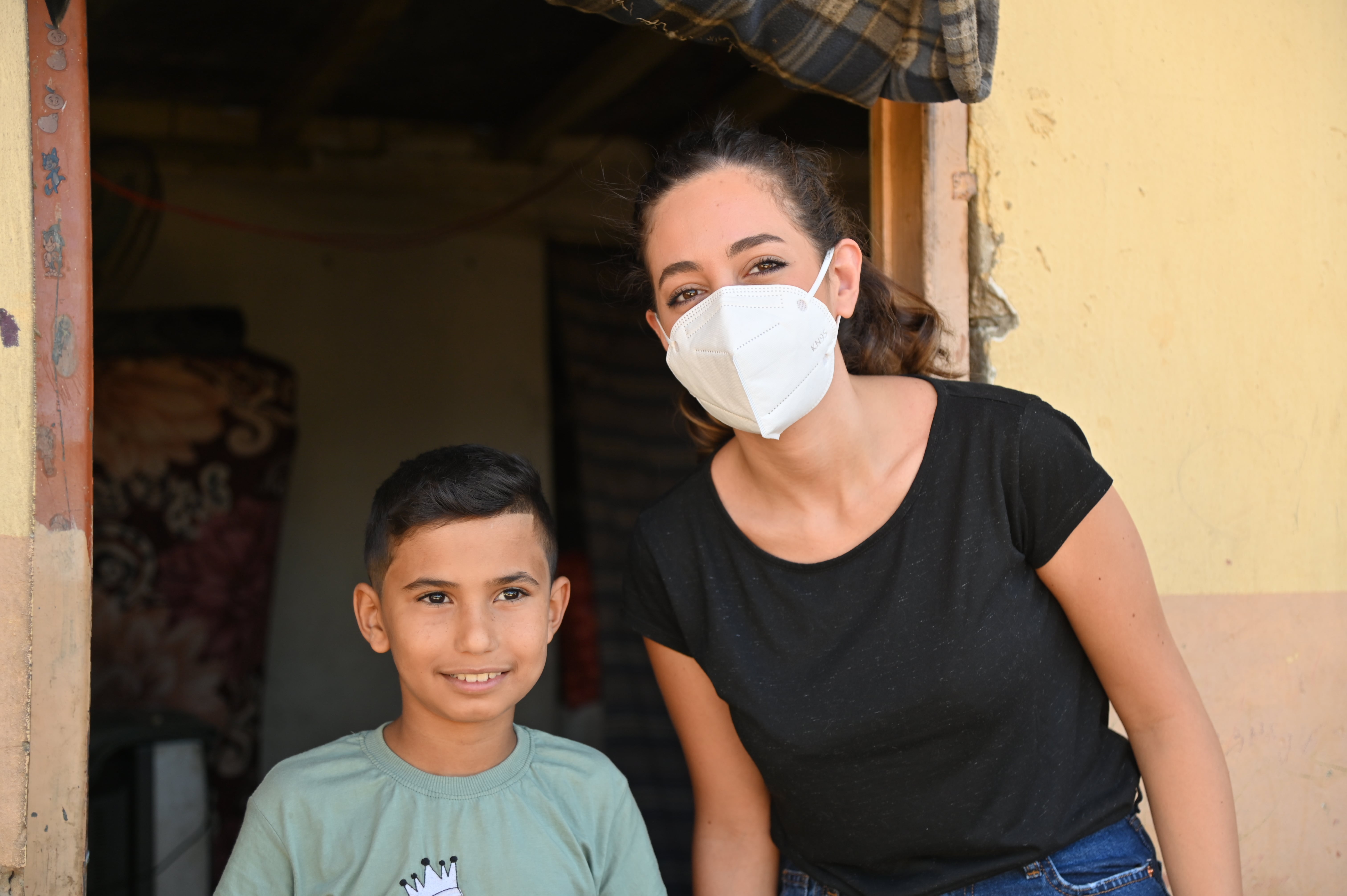 Teaching and learning at the same time
Youmna, a BLN teacher with World Vision, expresses how "all the children are so motivated and willing to learn." At the beginning of the cycle, Youmna was a bit afraid of the challenges that she might face "I was scared that they would not be able to understand everything, but they are dedicated and always want to know more".
Although being a teacher means teaching, this experience added value to Youmna's life, "the best feeling while teaching is when you can tell that the children received the message and comprehended it, and that's because they are so eager to learn".
Youmna feels satisfied when she hears the children talking about education "you feel that your hard work is paying off when you see how much they cherish education", she explains.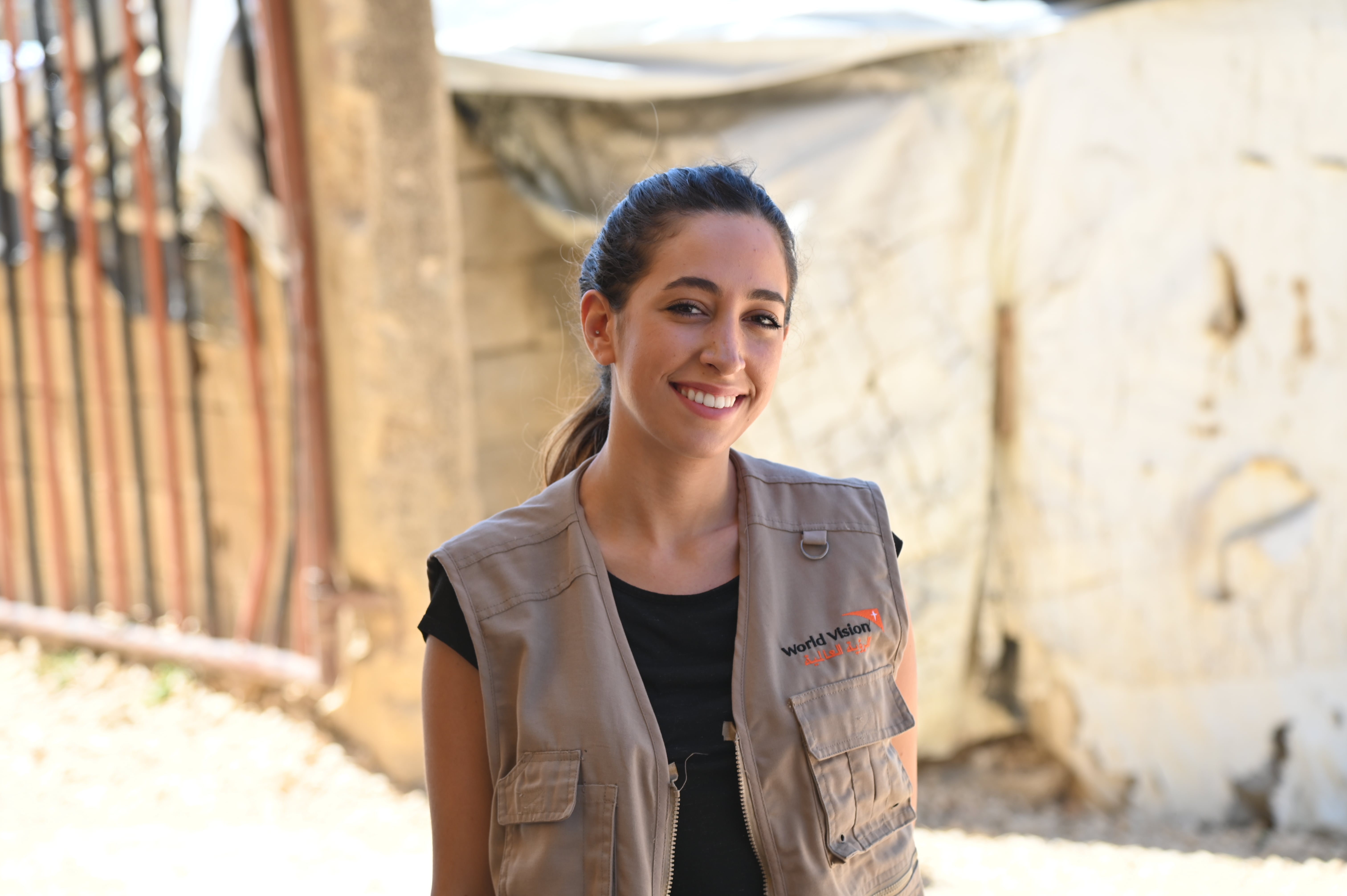 Yara and Abdallah are two of many children benefiting from this cycle. This project gives hope to children. Children who are not letting the situation get in their way to a better life, as this project has been providing them with the key to fulfilling their education and unlocking a world and a future full of opportunities and chances. A BLN child is a child of the future, a child of the world, and with education at the tips of their fingers, their successful lives is shaped forever.