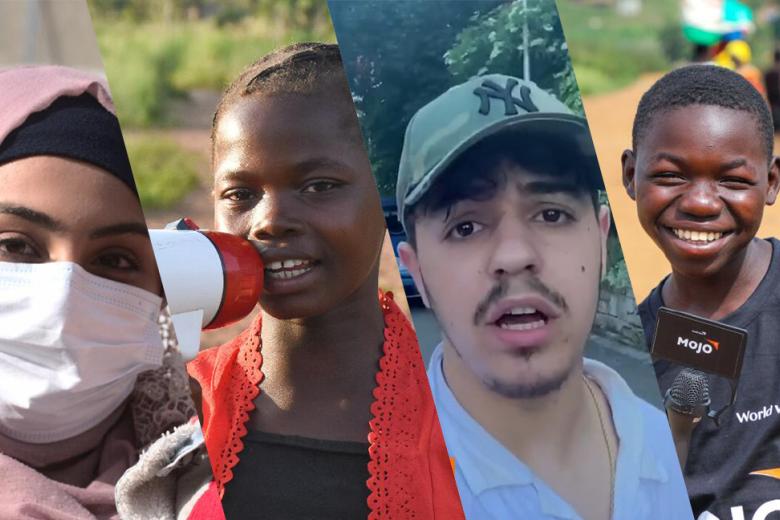 Four inspirational stories to celebrate this World Refugee Day
Tuesday, June 7, 2022
A budding journalist, child activists, and a young filmmaker who counts Liam Cunningham as a best friend. This World Refugee Day, meet the inspiring children who were forced to leave everything behind, but are still striving to change the world for the better in their new homes.
Job, 16 – Uganda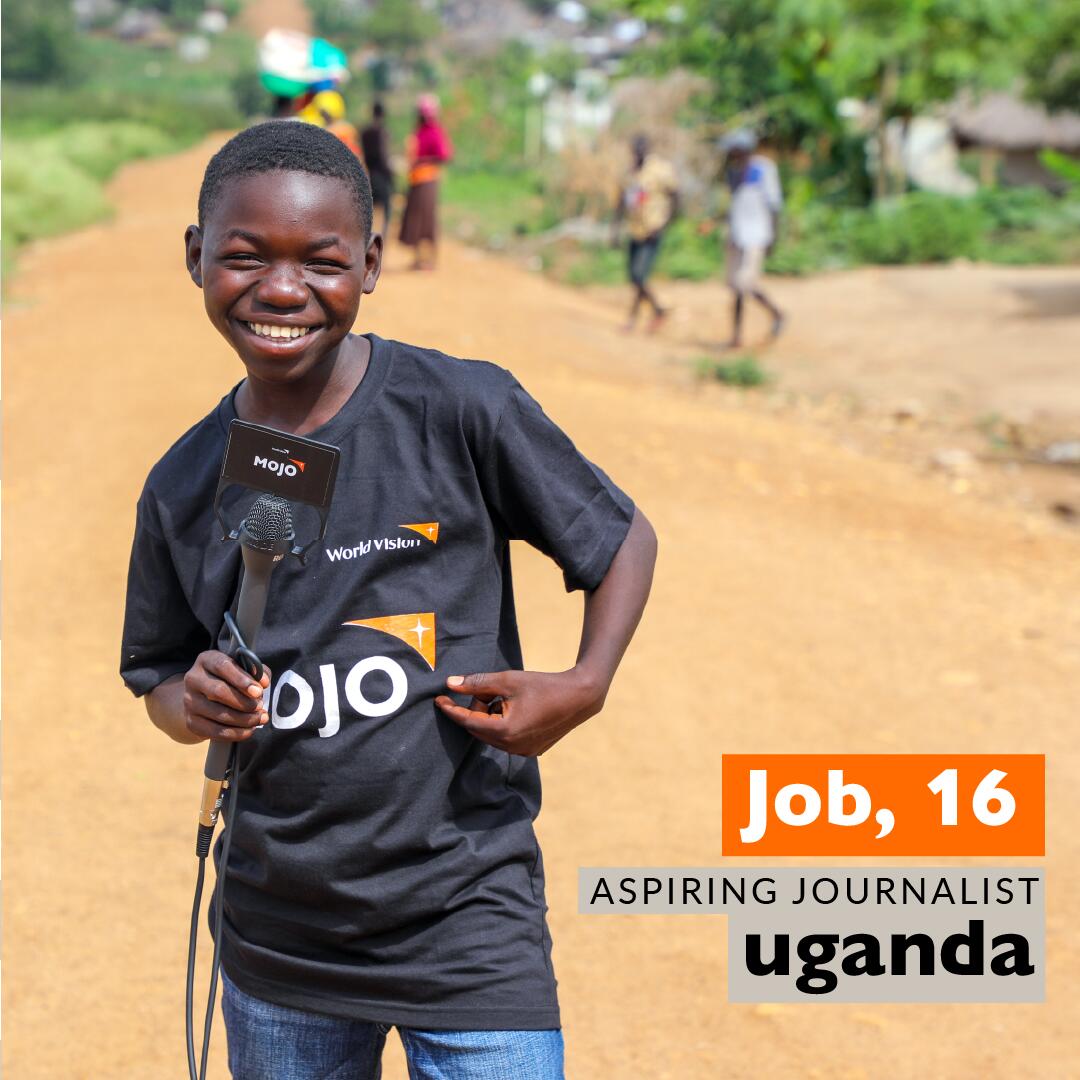 After fleeing conflict in South Sudan, Job and his father found a new home in Uganda's sprawling BidiBidi Refugee Settlement. When he was given the opportunity to train as a 'mojo' – mobile journalist – through a World Vision project, Job jumped at the opportunity. Now, when he isn't playing football, Job interviews people from all walks of life who live within the Settlement, telling their stories using just a mobile phone.
"I can now talk on camera, speak better English and my confidence has also increased," says Job with a big smile.
Job's stories of how children within the settlement have adjusted to their new lives in Uganda, how they've been impacted by COVID-19, and are innovating to bring their new communities together have reached hundreds of thousands of people around the world.
Fatima, 19 – Jordan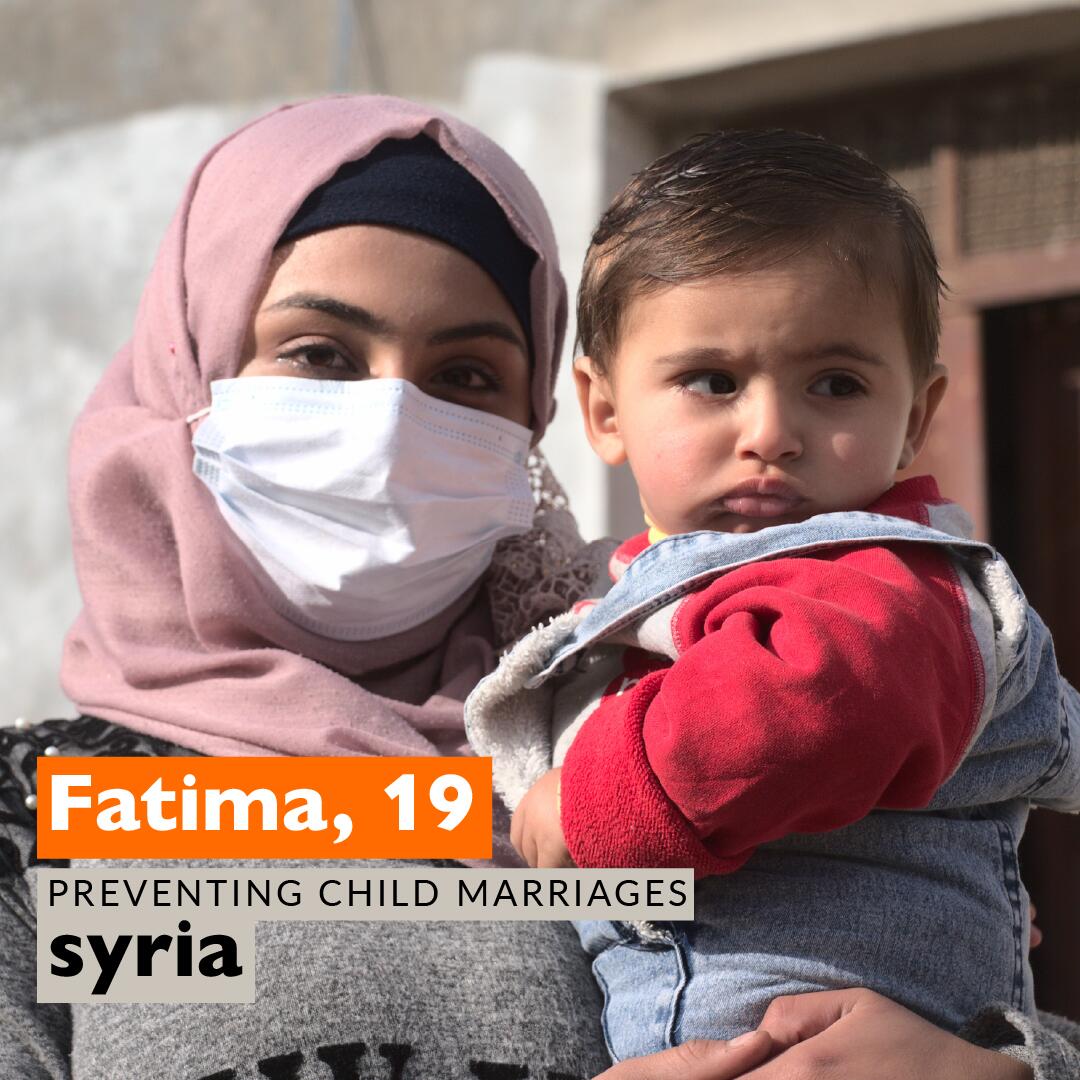 As a resident of Aleppo, Fatima's family was amongst the first to flee the deadly conflict in Syria in 2011. She's now spent a decade--more than half her young life -- as a refugee. Settling into Jordan was difficult. Then, a few years later, she lost her beloved father.
In desperation, Fatima's mother saw only one solution. "My mother was forced to marry me to my cousin so he could take care of us and provide for us," she says. Fatima was just 14 when she was married, and soon afterwards, had a child herself.
Even though it's extremely dangerous in her culture, Fatima now speaks out against child marriage and the importance of girls completing their education. Just like any teen, her go-to platforms are Facebook and Instagram, where she connects with other young women around the world to support them, and give them tools to find help in abusive situations.
Hussam, 22 - Germany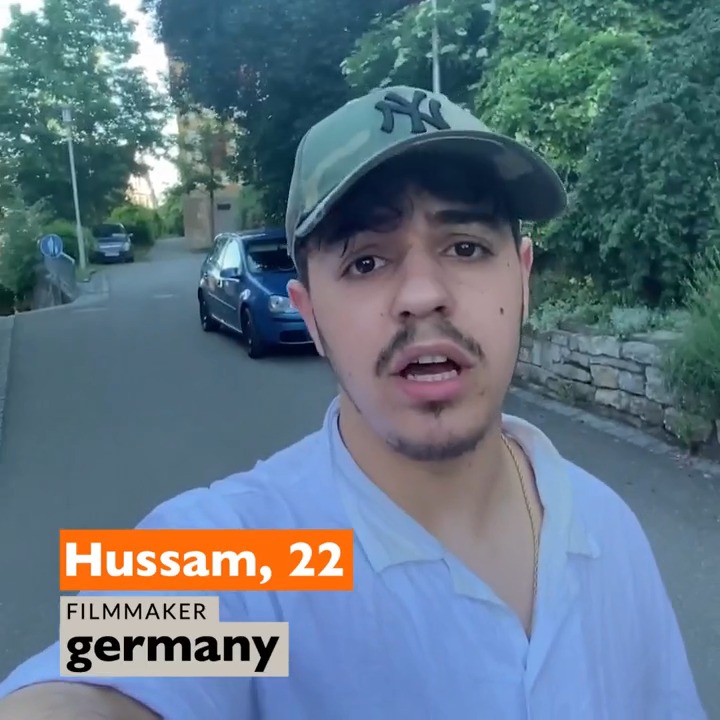 Hussam fled first to Jordan after his school in Syria was struck by missiles during his final exams.
"A plane shot the school with missiles. So, many students (and) my friends are dead and killed," Hussam said.
After a harrowing journey Hussam arrived in Jordan and lived in Azraq refugee camp for a year and a half. There, he taught himself English using a mobile phone. He left Azraq camp and lived in the Jordanian city of Irbid for a short while, where he taught himself German, again using his phone.
He arrived in Germany in 2016 and returned to education. Inspired by his friend, actor Liam Cunningham, whom he met when Liam visited Jordan with World Vision, Hussam also took up acting in Germany and played the lead role in an independent movie HALBNAH. He took his final high school exams last year, and plans to go to university. He aims to be rich by the time he is 30 so that he can help his people and his home country, Syria.
"I am a refugee, but I am also successful. I do have money and a home now. I'm in safety. No one expects to have their life uprooted, and that's why I am happy and lucky to have escaped," he says.
Pricilla, 14 – DRC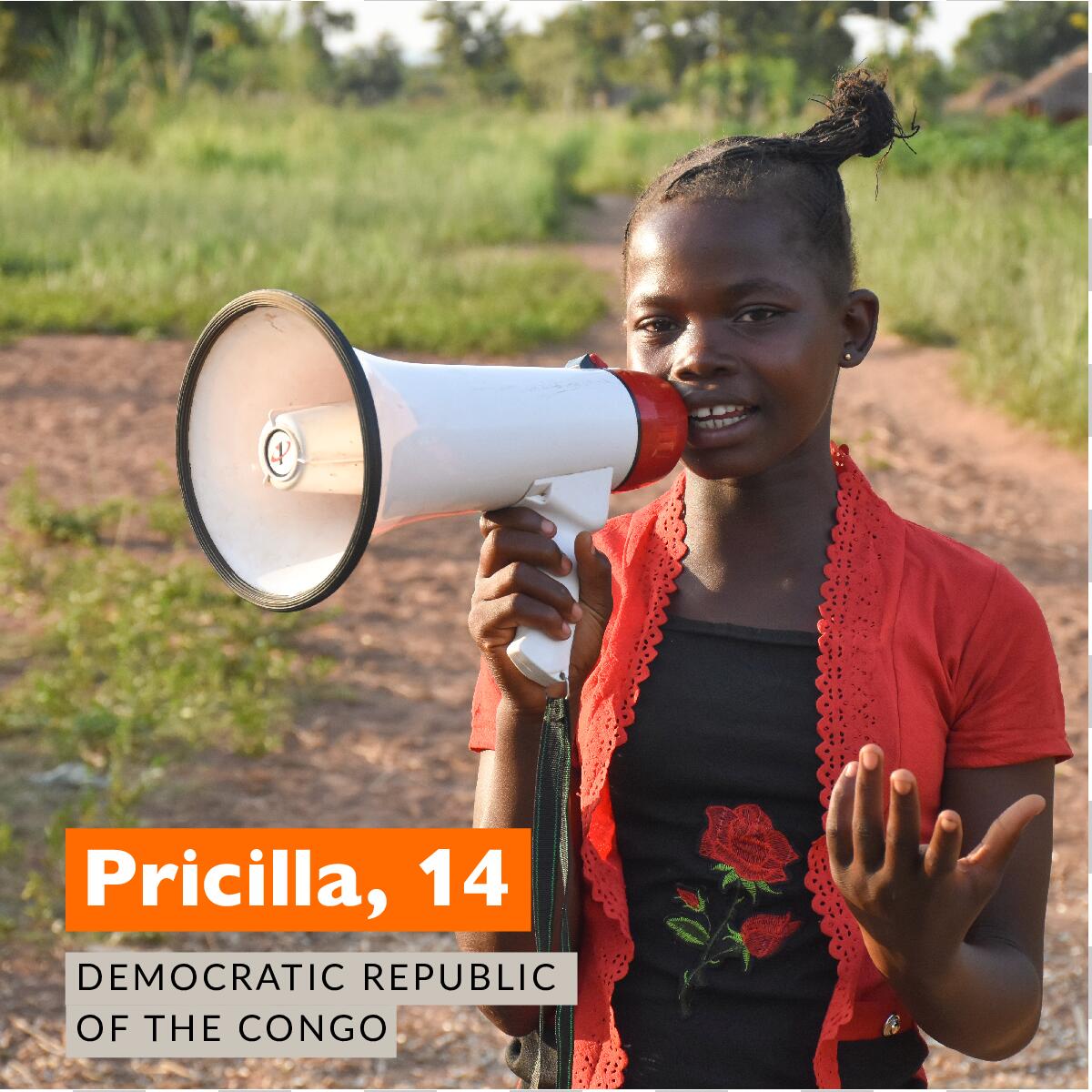 Facing increasing suffering, deaths and destruction of property at the hands of armed groups in the Central African Republic, Pricilla's family left everything behind and fled to safety in the Democratic Republic of the Congo. 
However, in their new communities, vulnerable girls like Pricilla faced new dangers of violence, sexual harassment and rape. Pricilla was given the opportunity to become a child protection advocate, trained by World Vision and given support to  help her friends avoid risky situations, and report issues to their parents and the authorities.
"Unfortunately, others had already been abused for a long time, but they were afraid to reveal it. I made them aware of the need to report it to their parents so that they could receive proper care and so that their abusers could be prosecuted.
"When I see such a change happening in this refugee community, it gives me the courage to continue to raise awareness so that this change affects everyone," she says.

In the first months of 2022, more than 100 million individuals were displaced worldwide as a result of persecution, conflict, violence or human rights violations, propelled by the war in Ukraine and other deadly conflicts. This accounts for an increase of 10.7 million people displaced from the end of 2021. In a matter of a few months, the world's forcibly displaced population reached the highest ever on record.
For more than 70 years, we have been supporting the needs of refugees. World Vision teams are working to support refugees from Ukraine, South Sudan, Myanmar and Syria as well as other locations around the globe.
Help our teams to protect and provide for children whose lives have been changed in an instant.