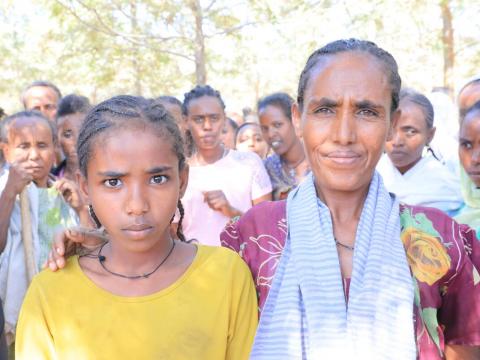 Young dreams shattered by an uncertain future
Wednesday, June 2, 2021
We all have our hopes and dreams for the future. Whether it's dreaming about a career or even travelling the world, the sense of freedom that comes along with setting your own course is liberating.
Now, consider that all of this can be taken away from you in an instant. You're no longer in control of your future. You don't have a home. Your family has broken up. You just have to take it one day at a time to simply survive.
This heartbreaking scenario is playing out right now for hundreds of thousands of internally displaced children in western Tigray, Ethiopia. It's a country that's seen so much suffering in modern times and lost generations of dreams to cascading crises.
Samrawit dreamed about becoming a doctor. Like so many others in her situation, the 14-year-old from Humera Town in Western Tigray had her life derailed when violence reached her town.
Almost overnight, she joined thousands of other young Ethiopians forced to re-evaluate their futures. Now, she doesn't go to bed at night dreaming about studying medicine, she just worries about where her father is and if there is enough food.
"I came here with my mother. We suddenly left our village when we heard gunfire. I don't know the whereabouts of my father," she recalls. "Now I need food to eat and to hug my beloved father." explains Samrawit
Before the fighting started in November 2020, the region was already in the depth of a humanitarian crisis. Over one million people were reliant on aid to survive, and more than 600,000 were dealing with hunger and food insecurity.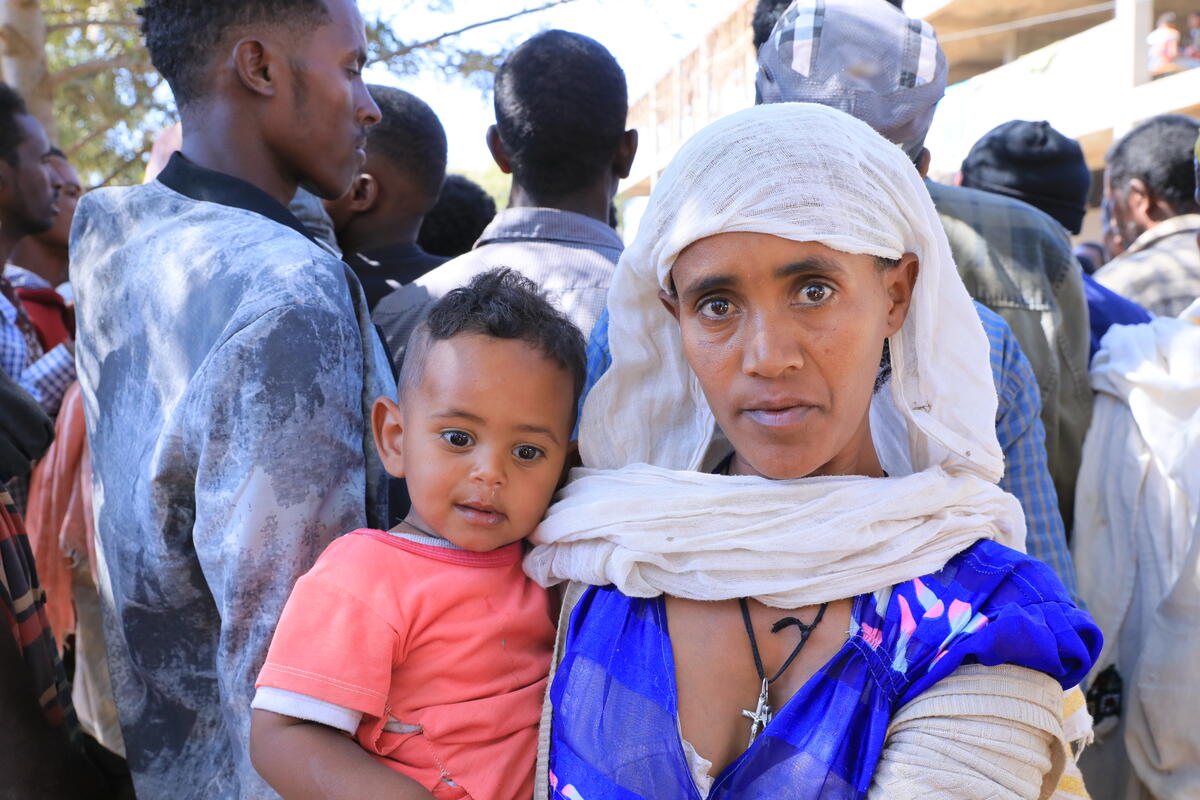 After hiding in forests and walking days to safety, mother of six Leges Zewdu, sought refuge in the town of Shire.
"I just rushed to flee, leaving behind my house ... to save my children's and my (own) life. I hope one day we would be back in our home," a distressed Leges explains.
Leges and Samrawit join 222,000 internally displaced people, mainly women and children, in this region. Stocks of food and hygiene items are dangerously low, and many have resorted to begging in the town centre to keep their families alive.
"I came here expecting at least to get food, water and shelter. Unfortunately, I am getting little or no food," she adds.
It's a dire situation in Tigray, but despite all the hardships, many still hold out hope that they will one day return home. And for kids like Samrawit, that means surviving day by day so she can still have a future worth dreaming about.
With your support, World Vision has been able to work alongside desperate families and provide much needed safe shelter, food security, education and water, sanitation, and hygiene stations.
This World Refugee Day, we stand together to help the most vulnerable living in dangerous places survive, recover and build a future.