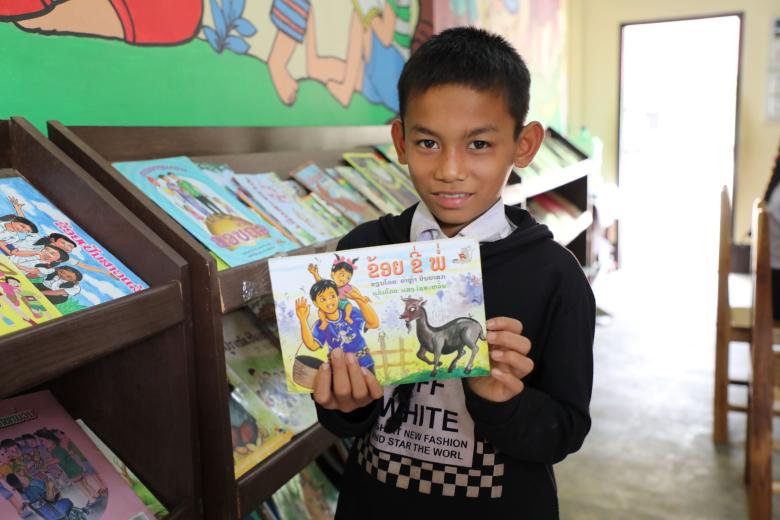 A life without education is a life without opportunity
Thursday, October 27, 2022
Children deserve access to school. No matter where they are born, no matter the environment they are growing up in, and no matter the financial situation of their family. What appears to be a normal statement is unfortunately only an ideal for some parts of the world, not a reality. In Laos, while the enrolment rates of children at school have largely improved in the past decades, the inequalities between urban and rural areas are still being felt. In the ethnic communities of Pak Ou District, Luang Prabang province, fewer than 70% of children transition from primary to lower-secondary school, one of the lowest countrywide. Many factors can explain this low rate, including the lack of transportation to the far-away secondary school, the lack of financial resources of parents to provide school materials or to pay for their child to stay in a dormitory, or the lack of trust that parents have in the education system.
"We are facing many difficulties and limited income," says Kham, a 50-year-old resident in Pak Ou district. "I am very worried about my children's future, especially Oudon who graduated from primary school and would continue to secondary school. I was afraid he would drop out of school like his brother because our village is far from school, and he was worried about expenses of staying in the dormitory." 
Of the seven family members, 11-year-old Oudon is the youngest son of the family and faces question marks about his future that his elder brothers can relate to: will he be following the path of Thongdy, who graduated from high school? Or will he be ending up working at his family's rice farm like Thongdam, who dropped out in the middle of his secondary education?
Oudon's future eventually encountered an unexpected twist. Back in the second half of 2021, World Vision and the British Embassy in Vientiane started the implementation of the Funding Advancement to Secondary Transition (FAST) Project in Pak Ou district, and Oudon was selected among the 120 most vulnerable children to receive conditional education assistance to make the step forward from primary to secondary school. With this financial support of LAK 1,350,000 (USD 120 then), Kham's worries are swiped away and a more certain and encouraging future is in sight, with the dilemma of selecting food over education no longer a problem: "I am very happy that my son received the support from the project because this fund can greatly reduce the burden for us." The project also supported the improvement of the school facilities, including infrastructure related to water, sanitation and hygiene. "I am very happy to receive this help because my parents do not have enough money yet, and I have access to clean water in the dormitory and do not have to worry about water running out. I can use it for washing clothes, cooking, showering and so on," says Oudon.
"I am now less worried about my son, I know they are lucky and staying in comfortable conditions in the school dormitory with good facilities and clean water. We will do our best to support our children's education, even if the project ends," says Kham. This thought is shared by the parents of the recipients of the financial assistance. Indeed, according to a recent policy brief released by World Vision on the impact of conditional education assistance in Laos, 95% of the parents surveyed are willing to support their children until they complete secondary school even if there's no conditional assistance. The encouraging results of this assessment are indicative of the positive trend initiated by World Vision, for Oudon and the most vulnerable children in Laos to access education, leading them to new opportunities to thrive.