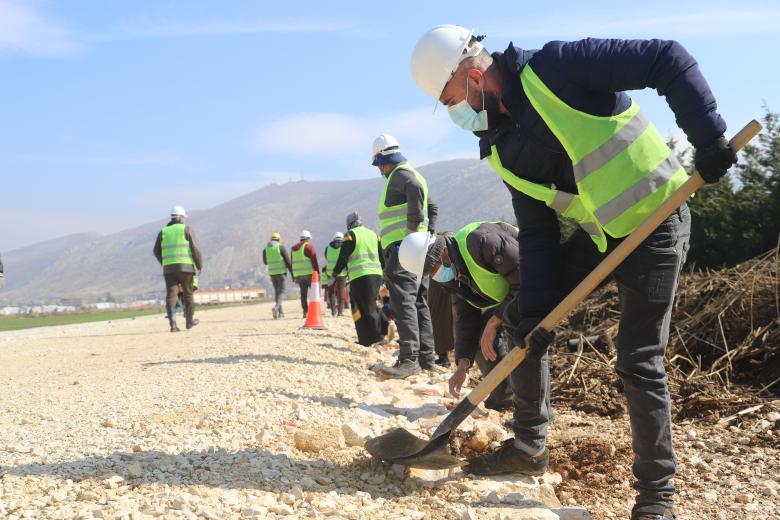 Agricultural roads: a multi-beneficial project
Tuesday, March 15, 2022
Over the past 30 years, Lebanon has favoured the services sector such as tourism and banking over the productive sectors essentially agriculture and industry. This partiality resulted in an increase in imports and subsequently resulted in minimal exports. This unequal economic balance became more apparent after the financial collapse during which the country was not able to draw foreign currency (notably USD) thus leading to further devaluation of the Lebanese currency.
In light of the above, the Lebanese people are slowly turning their attention back to agriculture, especially in the Beqaa Valley which makes up 40% of Lebanon's arable land. However, the valley is still one of the most neglected areas in Lebanon, which suffers from weak infrastructure. "People here mainly rely on agriculture as their source of living, but the poor road conditions that lead to their lands have always been an obstacle," says Saiid, Site Supervisor with World Vision in Lebanon (WVL).
In partnership with the World Food Programme in Lebanon (WFP), WVL is rehabilitating agricultural roads in Bar Elias. "We are essentially constructing these agricultural roads since they were just plain soil. We first dug the old roads, then gravelled them through three layers," says Saiid. "During winter, hundreds of trucks used to get stuck in the mud due to the previous bad condition of the roads, but now the situation is getting better."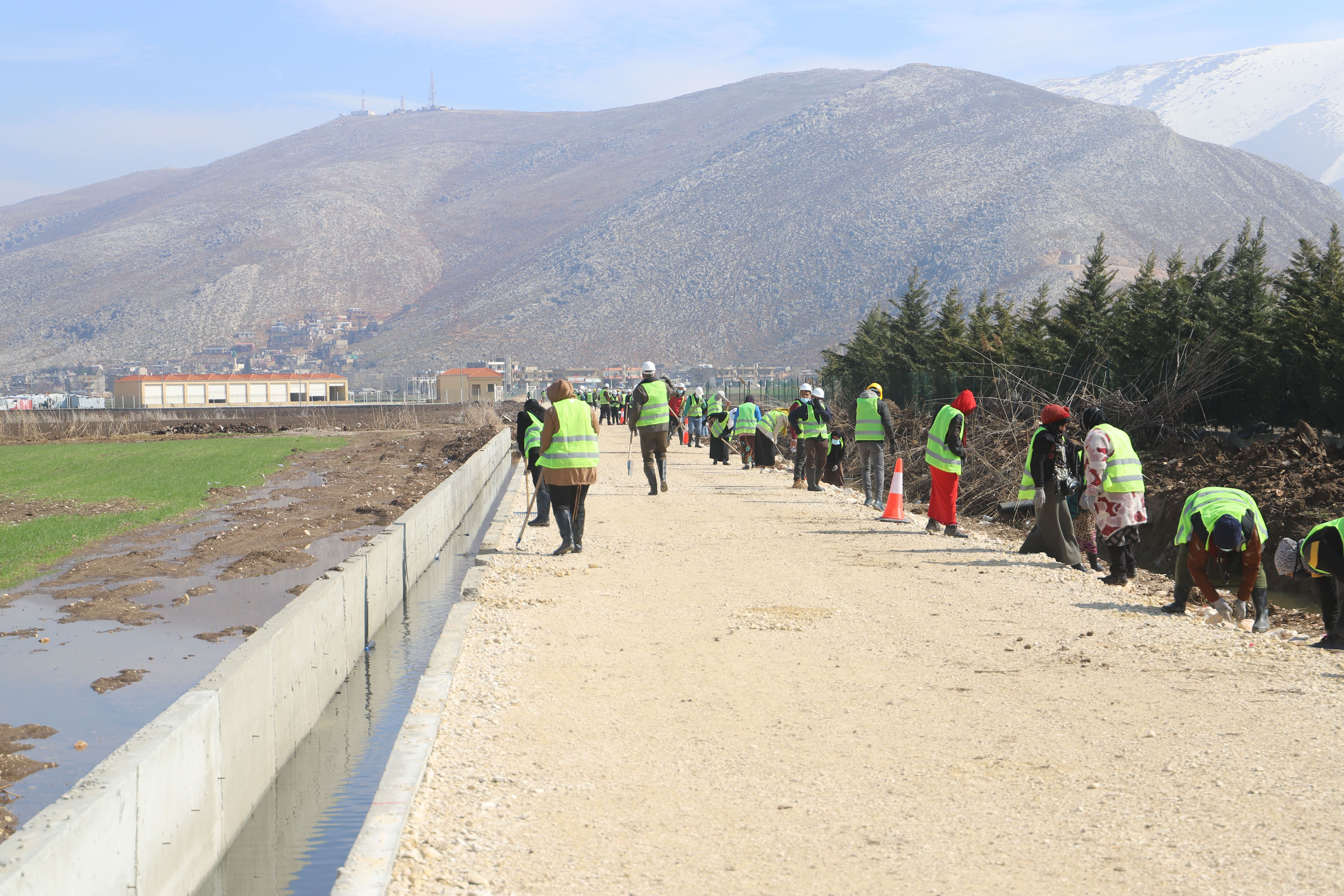 This project is not only benefiting landowners and farmers surrounding the roads, but it's also providing much-needed work opportunities for people living in the town. "In the past couple of years, the situation was unbearable, especially for us people living in the Beqaa. Work opportunities were sparse, and I have a family to provide for," reveals 34-year-old Jamal. "I heard about this opportunity through the Bar Elias municipality, and it came at a perfect time. It's winter, and due to the removal of diesel subsidies, I was barely able to  keep my two children warm, before I found this job."
 "During this project, I acquired new skills which can help me find work in the future. Thanks to this opportunity I can gain both income and experience through my hard work. I do not have to rely on unconditional support," says Jamal.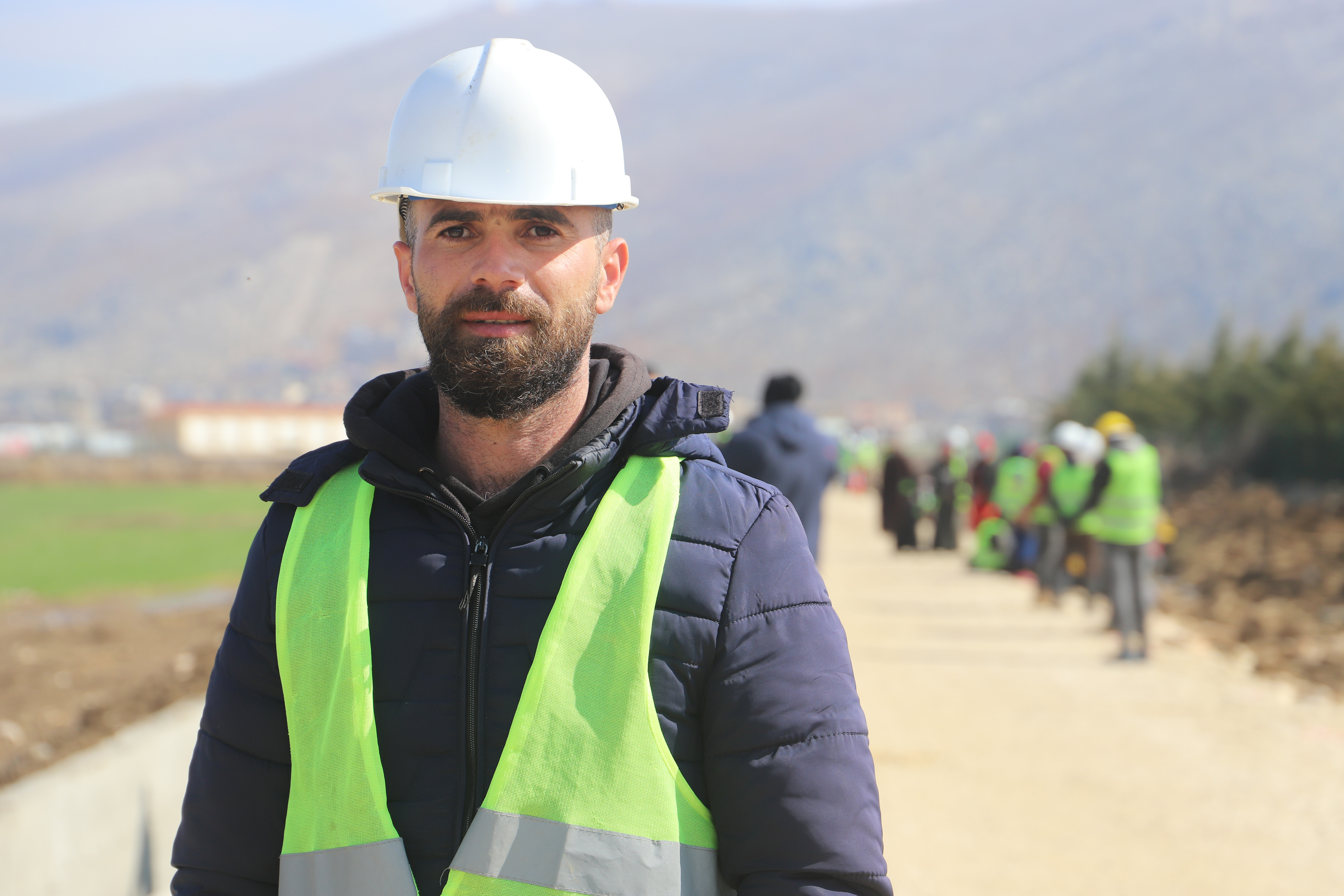 In an effort to incorporate everyone, this "construction" project is gender inclusive. Women are proving that they are also capable of doing whatever it takes to help their families. "My husband is not able to work due to his spinal disk condition, so I am not going to sit and beg for help. I have five children to feed," says 40-year-old Najwa. "We escaped the war in Syria and arrived in Lebanon back in 2013. We used to live a normal life in Syria inside an ordinary house. Presently, we are tired of living inside a tent."
The deteriorating economic situation and inflation in the country also took a heavy toll on Najwa and her family. "Our financial situation is getting worse, so I was willing to take part in any work opportunity. This is my first time working in construction. It's not a shame for women to do whatever it takes to provide for their families," she says. "This work does not affect our physical health because we don't do any heavy lifting. I am learning a lot of new skills that I never imagined I would acquire," she adds. "My children are my priority. With the income I am receiving, my children will not be malnourished. I will also be able to buy medication for me and my husband."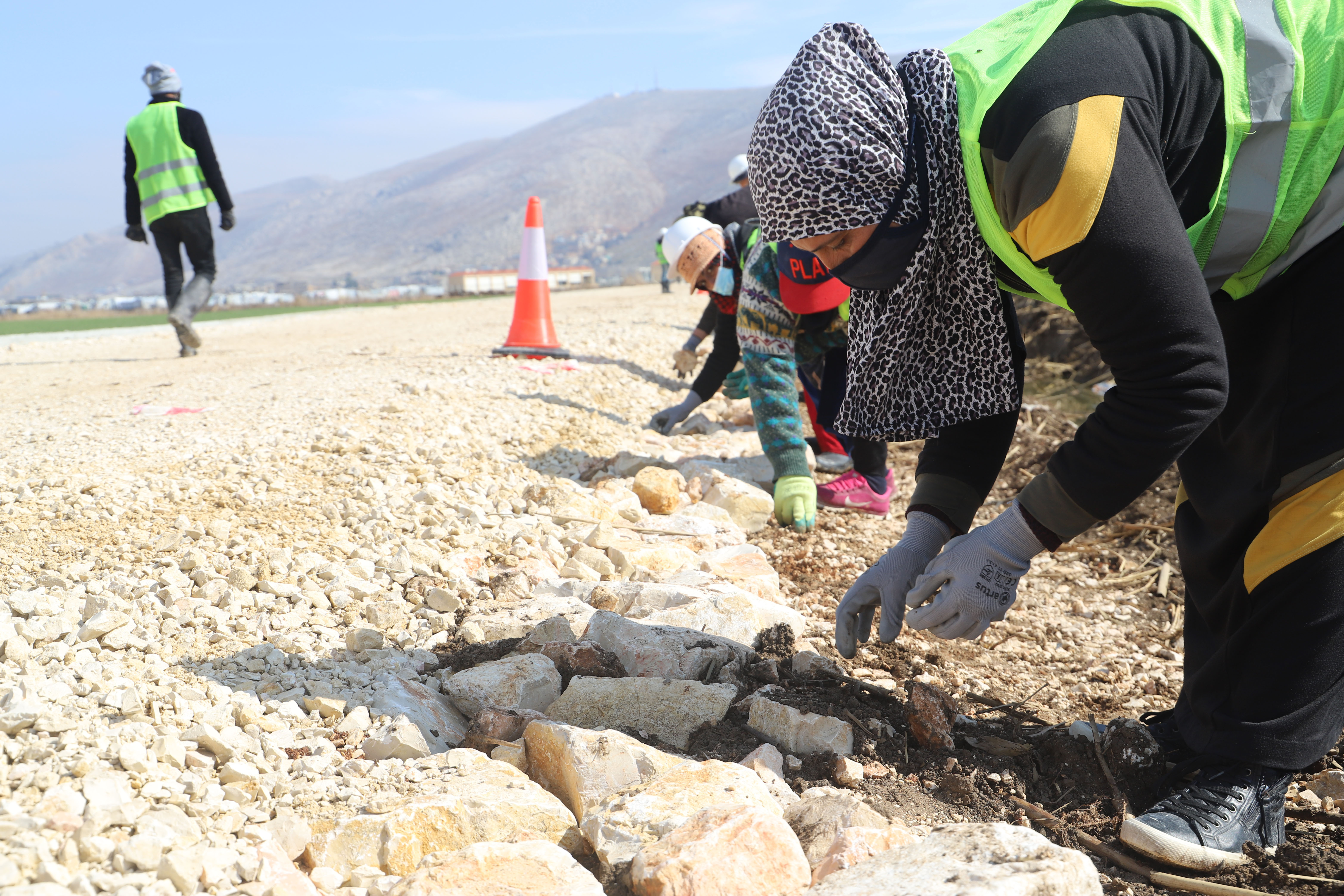 Through this project, five kilometres of agricultural lands were rehabilitated, benefiting 110 landowners in an area of 310 hectares, in addition to supporting 306 Lebanese and Syrian beneficiaries with cash assistance.