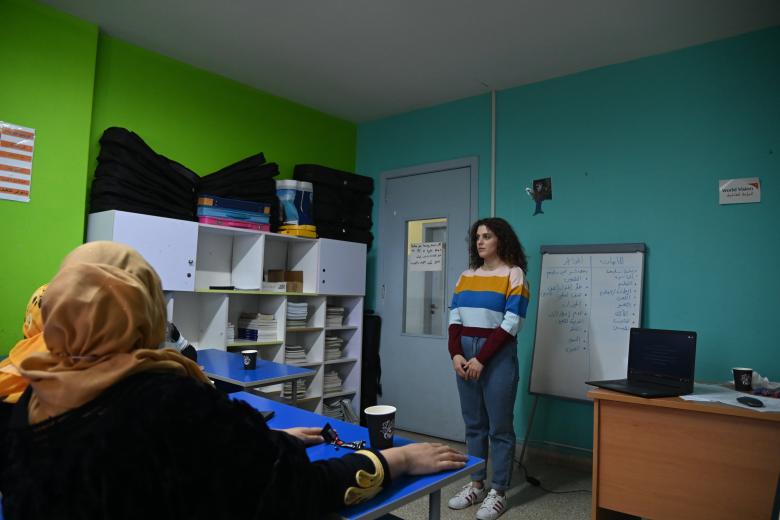 Even superheroes need a support
Thursday, March 16, 2023
Parenthood should not be torture and caring for children can be one of the hardest responsibilities anyone can ever handle. Caregivers hold this responsibility. Mothers and fathers are superheroes determined to give up everything for the sake and the safety of their little ones. They do it all selflessly, in order to nurture and raise healthy children
With the support of World Vision Germany, World Vision in Lebanon is supporting 140 caregivers in Beirut –Mount Lebanon through weekly psychosocial support sessions, child protection activities and positive parenting practices, in order to ensure a safe and nurturing environment for children.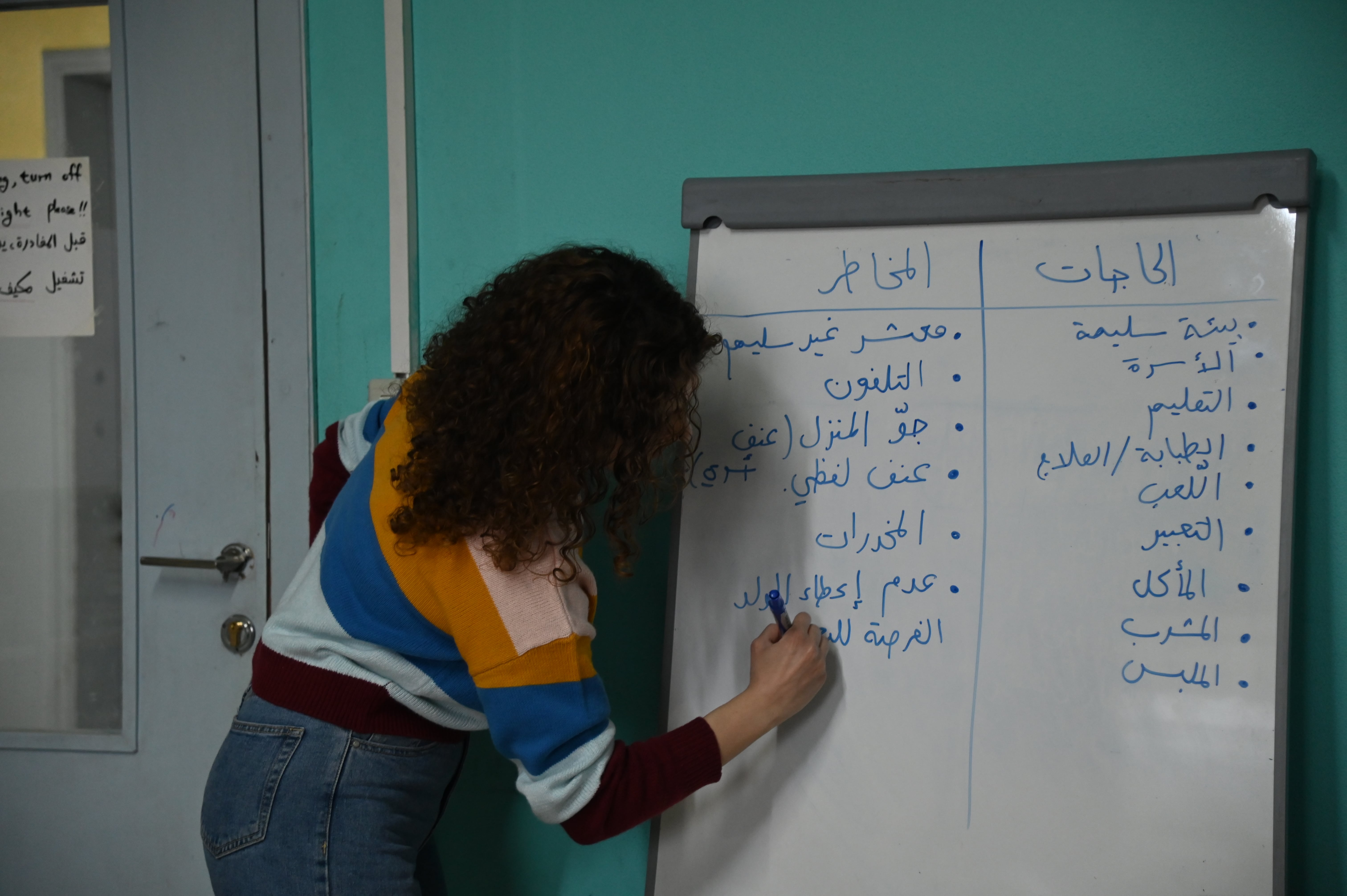 "I needed a place where I can express my concerns, that is why I was happy to sign up and attend these sessions", says Faiza, mother of five children living in Burj Hammoud, Beirut.
During the war back in Syria, Faiza and her husband lost everything, their home, their belongings, even her husband's work. And after the Beirut explosion, her husband lost all his tools again, "he is a car electrician, and due to the explosion we lost our house in Karantina and we had to relocate", she expresses sadly.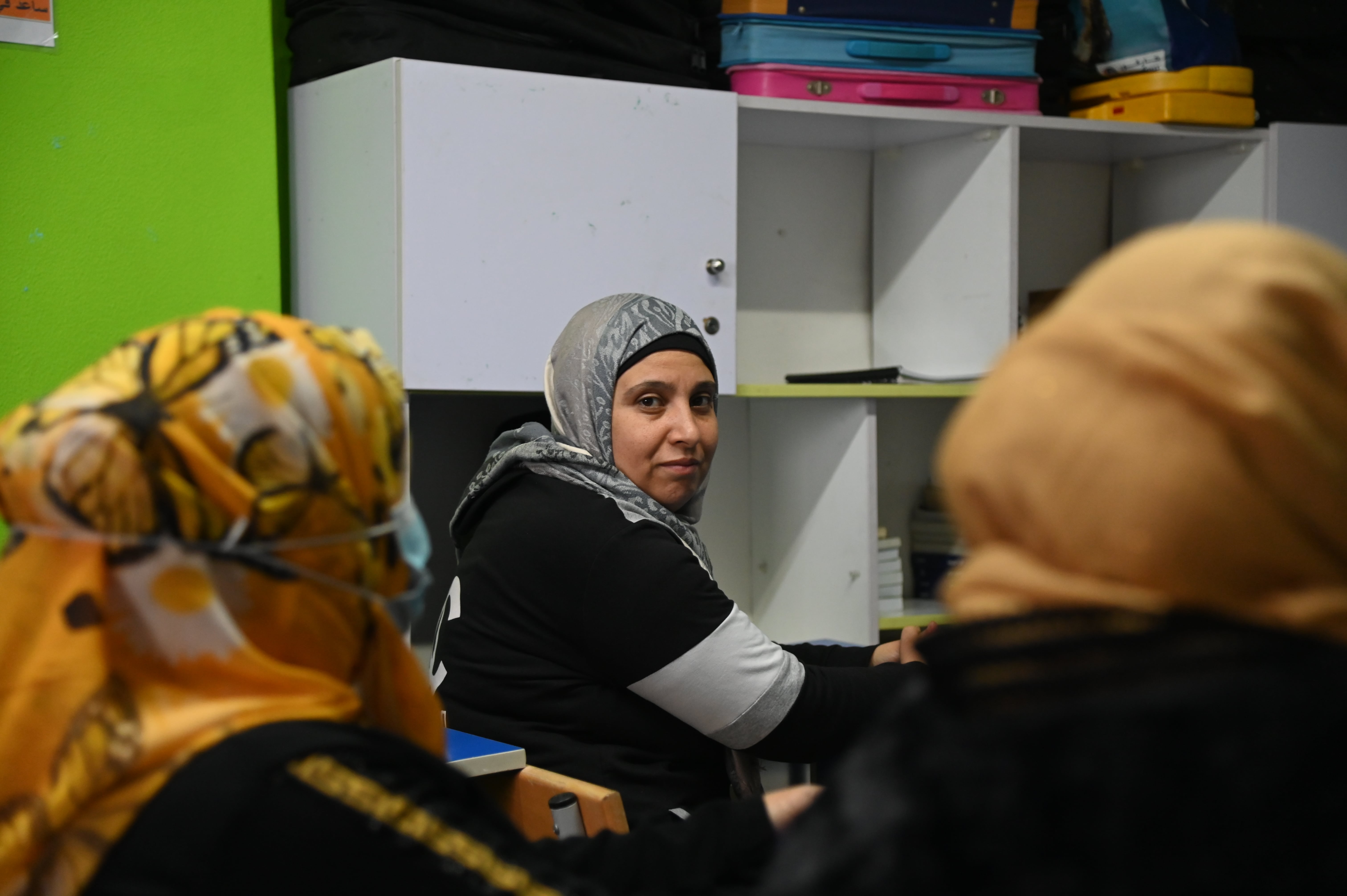 When she first attended the sessions, Faiza was a bit shy to share her thoughts and concerns because she never did this before. "I was hesitant at the beginning whether I talk or not, but I learned here what a safe space is and this is definitely one", she adds, "we also learned about confidentiality and respect which helped in building trust." Attending the psycho-social support and positive parenting sessions with World Vision helped her with her anger management. "When my children used to come to me asking questions, I can say I was a bit negligent towards them, I used to give them the phone to distract them, but now I know that educational materials are a better option. Through these sessions, I learned more about how to give them the needed attention, and how to control my anger".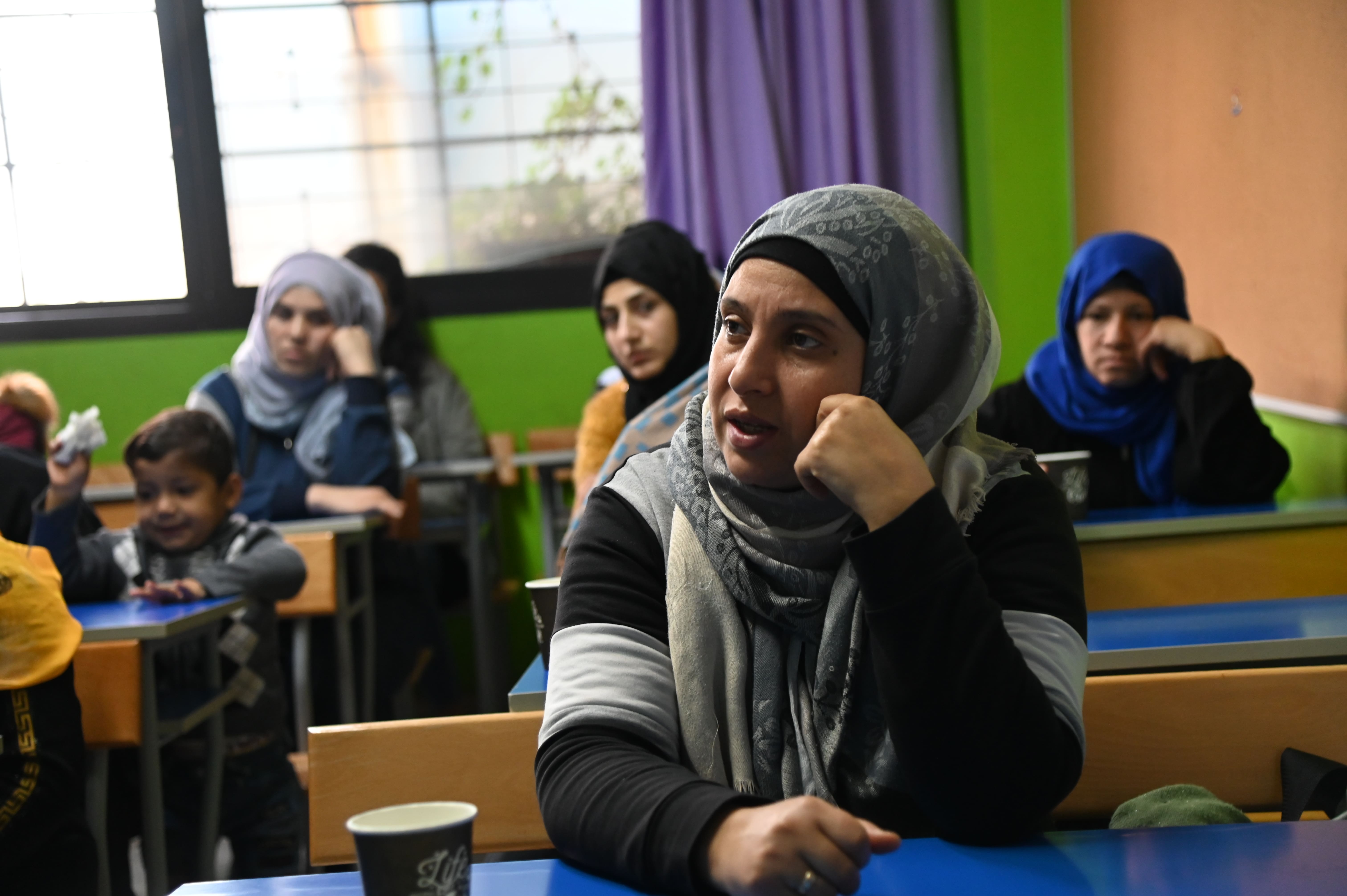 For Hiba, raising her four children is the greatest responsibility she can ever hold. When she first enrolled her son in Early Childhood Education with World Vision, she asked about psycho-social support and she was excited when she learned that she can be enrolled, "I love to attend such sessions, you learn new information that will benefit you and your family", she says.
Hiba, like most of the people residing in Lebanon, is affected by the difficulties and obstacles this economic crisis created, "It is nice to have an hour per week to talk about your concerns and discuss ways to solve your problems", she expresses. According to her, sharing your thoughts and worries with others, is a great way to unwind, "they say when you hear someone else's problem, yours seem small, and that is exactly how I feel coming here", Hiba added. She always thanks God for putting her where she is now and providing the essentials for her children despite the hardship she has been through.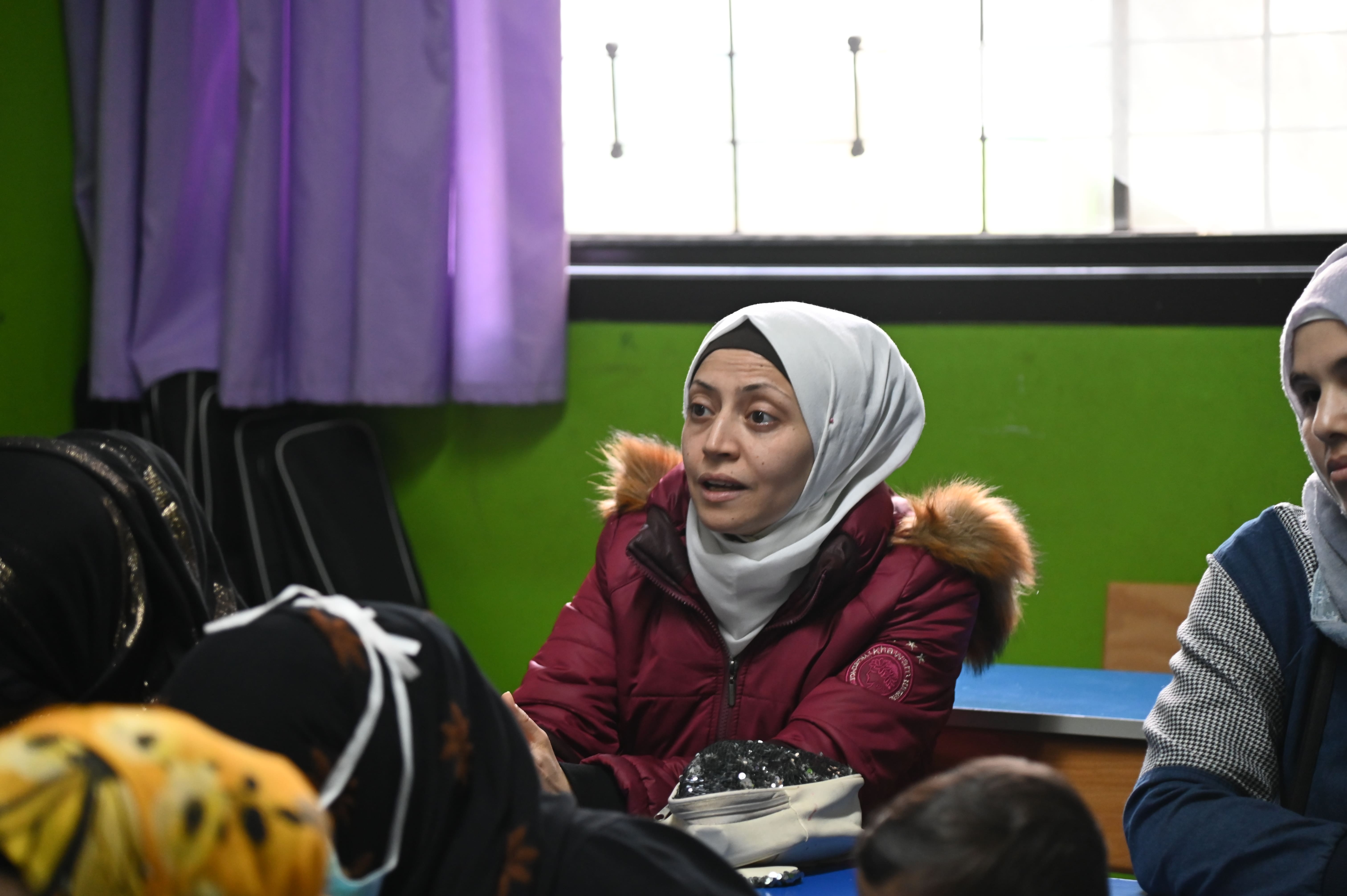 During the sessions, the women learned about ways to lift up their mood, "I changed my haircut and hair colour, it feels nice, it may seem like a small transformation but it had a very positive impact on me", Hiba states. Thanks to the sessions, Hiba is learning how to stay calm, especially when taking decisions with her husband, "We are both tired so whenever someone says something we get annoyed, now I understand the benefits of communication", she says.
Hiba feels how much she changed during the last seven years due to the constant stress, from her children's education to secure their food, "I have a bachelor degree in fine arts, and all my parents are well educated, just thinking about my children not getting the right education as I did, worries me the most", she says bitterly.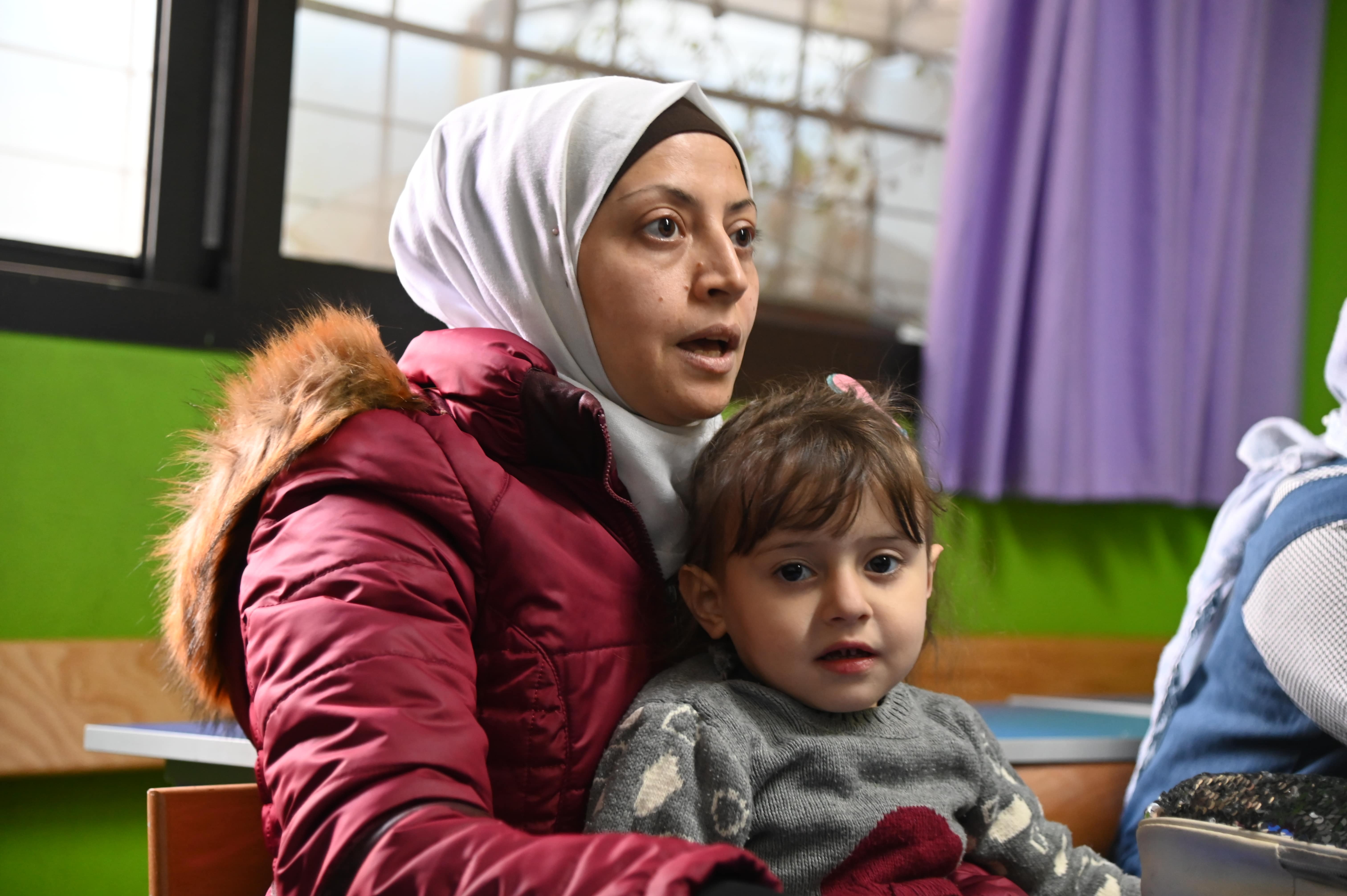 The stressors may differ from one person to another, but for refugee mothers like Faiza and Hiba, not seeing a clear future for their children is the toughest. Projects like "A Community-based approach to enhancing children's readiness for early childhood education", that target both children and caregivers is their silver lining during these hard days.