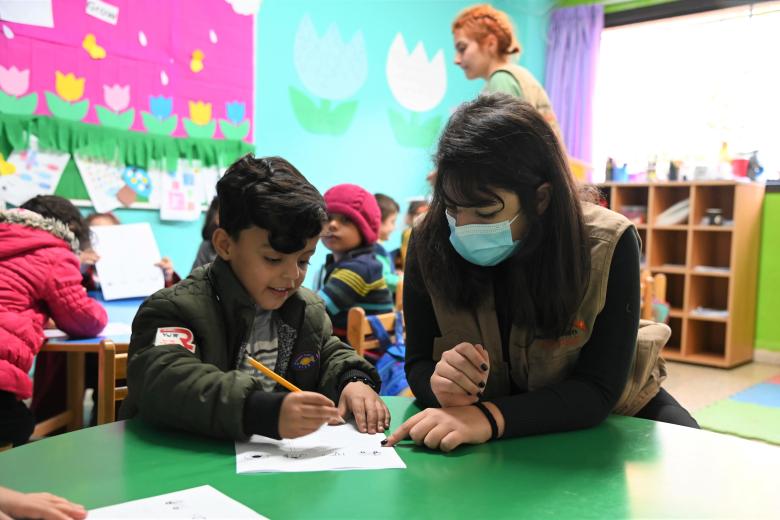 The responsibility Early Childhood Education teachers carry
Wednesday, December 21, 2022
When talking about teachers, one can never truly express the amount of gratitude people feel towards them. The influence they have on their students is gigantic; it can shape their careers, personalities and even their whole future.
With the support of World Vision Germany, World Vision in Lebanon is equipping 10 Early Childhood Education (ECE) teachers with child-centred learning methods, Child Protection concepts and safe identification and referral techniques, in order to provide the children with the best educational experience. 
The students' enthusiasm keeps Anna-Maria motivated
"The classroom is a happy place for the children because they are learning new information", Anna-Maria, Early Childhood Education (ECE) teacher with World Vision, affirms joyfully. Being a teacher is an interesting profession because they can never guess the different personalities that they might encounter every year, "although I have been teaching for many years now, students still surprise me", says Anna-Maria.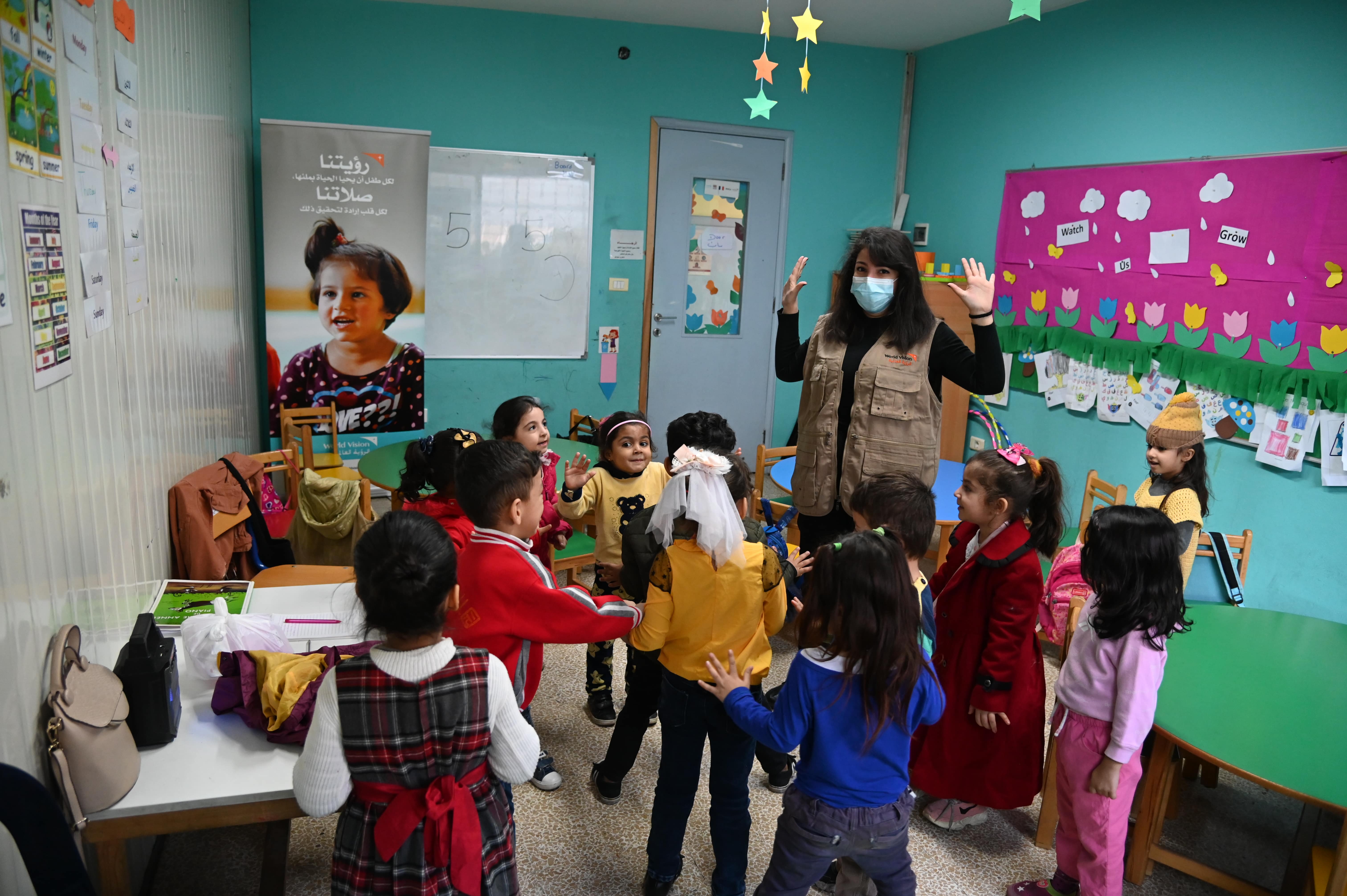 It has not been so long since the cycle started, but Anna-Maria can already feel the difference, "They are more discipline, they understand the rules in the class, how to sit right, when to talk and to take permission. Even their parents are feeling the difference", she explains. According to her, the parents noticed how calmer and well-behaved their children became at home.
Anna-Maria is working with her students on learning new information and developing new skills, "When they first arrived, some children did not know how to hold a pen, the other day one of my students called my name. He wanted to show me that he is holding his pen properly, you can see how proud he was", she affirms.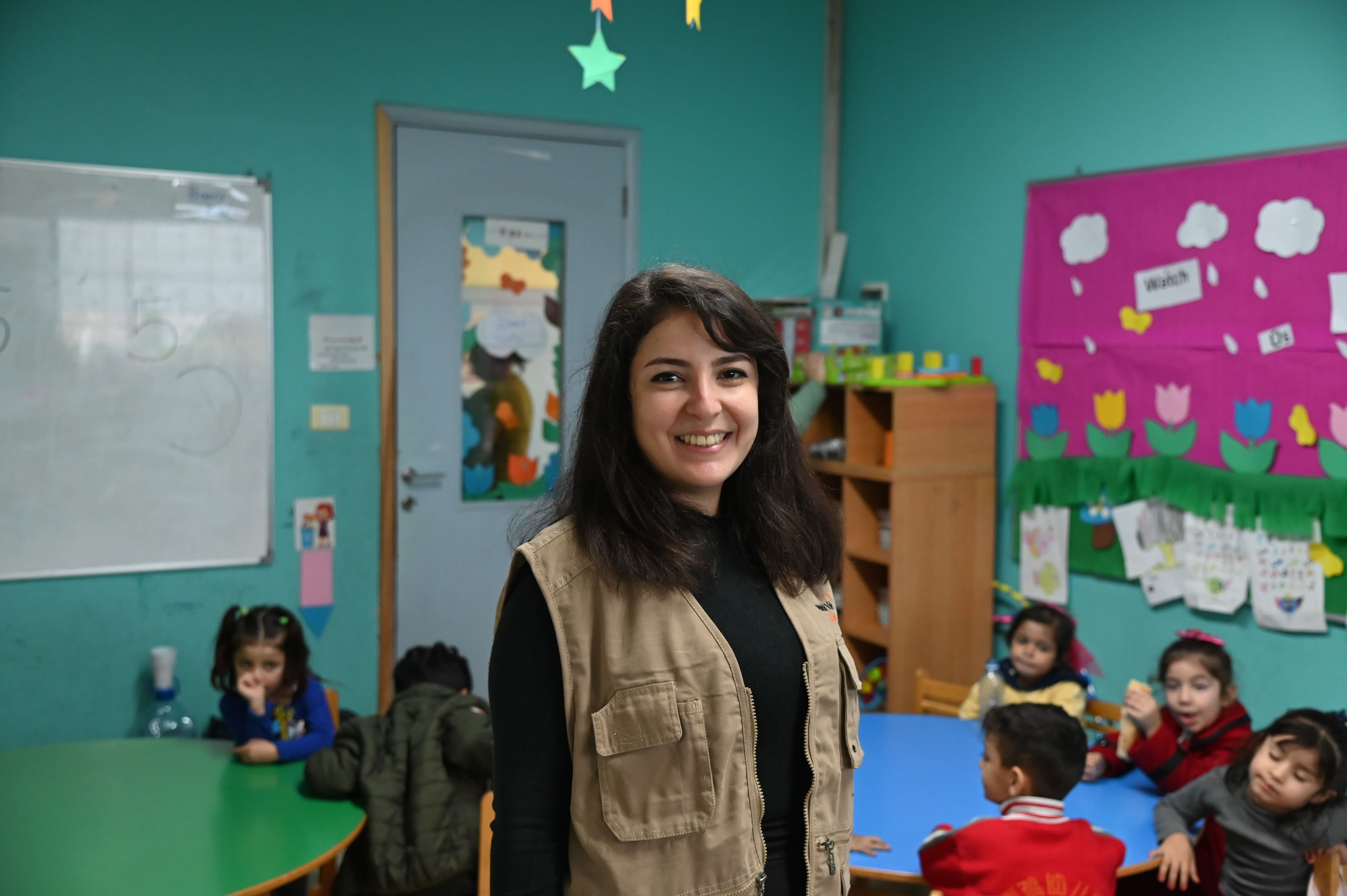 Every time she enters her classroom, Anna-Maria notices how eager the children are to learn new material, "I feel like they are improving on many levels, children are also learning to respect each other", she explains.
Becoming a teacher was a predictable thing for her "I love children very much, and therefore, I saw myself as a teacher. I feel like it is my mission to help and support vulnerable children, and I believe if we want to build a better society we have to support children's education", Anna-Maria declares. Even though she is the teacher, she is also learning and developing new skills as well "I learned how to listen to them because children don't know how to express themselves as we do, and that is one of the most important skills a teacher must have", she declares.
Mona's students radiate positivity into her life
Mona, an ECE teacher with World Vision in Lebanon, recognizes how critical it is to teach 5-year-olds, "we are establishing educational and personal skills for the children, how to deal with the society and with each other. They are like a white paper; therefore, we have a big responsibility", she states.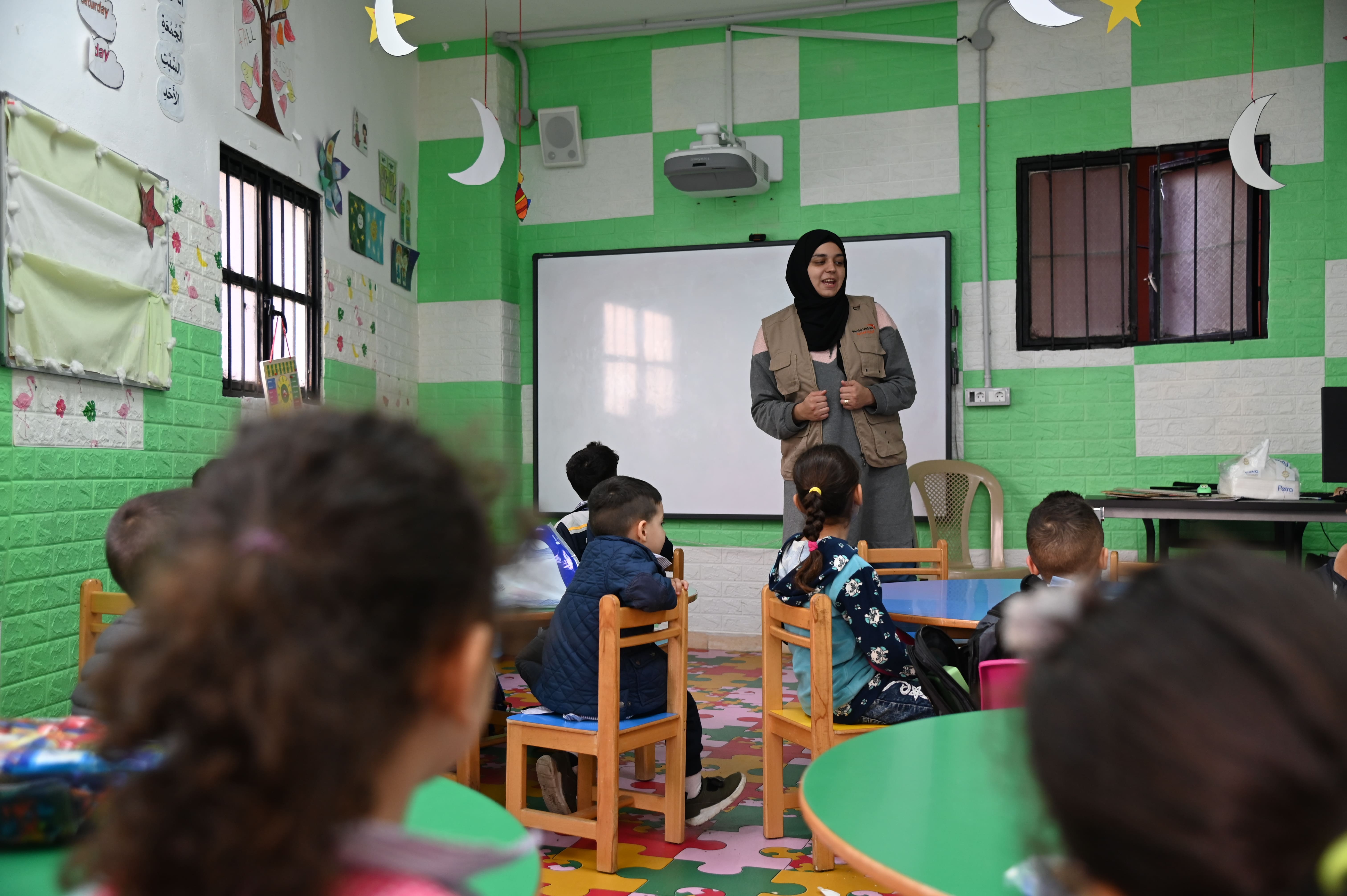 Her students come to class excited to learn, play and sing. Every week, they get to embark on a new educational experience where they learn new objectives through interactive activities, which keep them motivated to attend. "It is our fifth week, and I can already notice improvement either through their interaction with me or with each other", Mona explains. She is even hearing from parents that their children are very excited to come to school, "They are speaking English, with them at home, which is the foreign language in the ECE programme" Mona confirms.
Being surrounded by children can be intimidating for some, but not for Mona, "I love children, I feel happy when I see a child improving and I got something to do with it", she adds, "Children are positive energy if I ever arrive feeling down when I see them I feel motivated and they elevate my mood instantly".
The training Mona underwent with World Vision, helped her improve herself personally and professionally, "After the training, I saw ways to better improve myself, even on a personal level with my children," she affirms.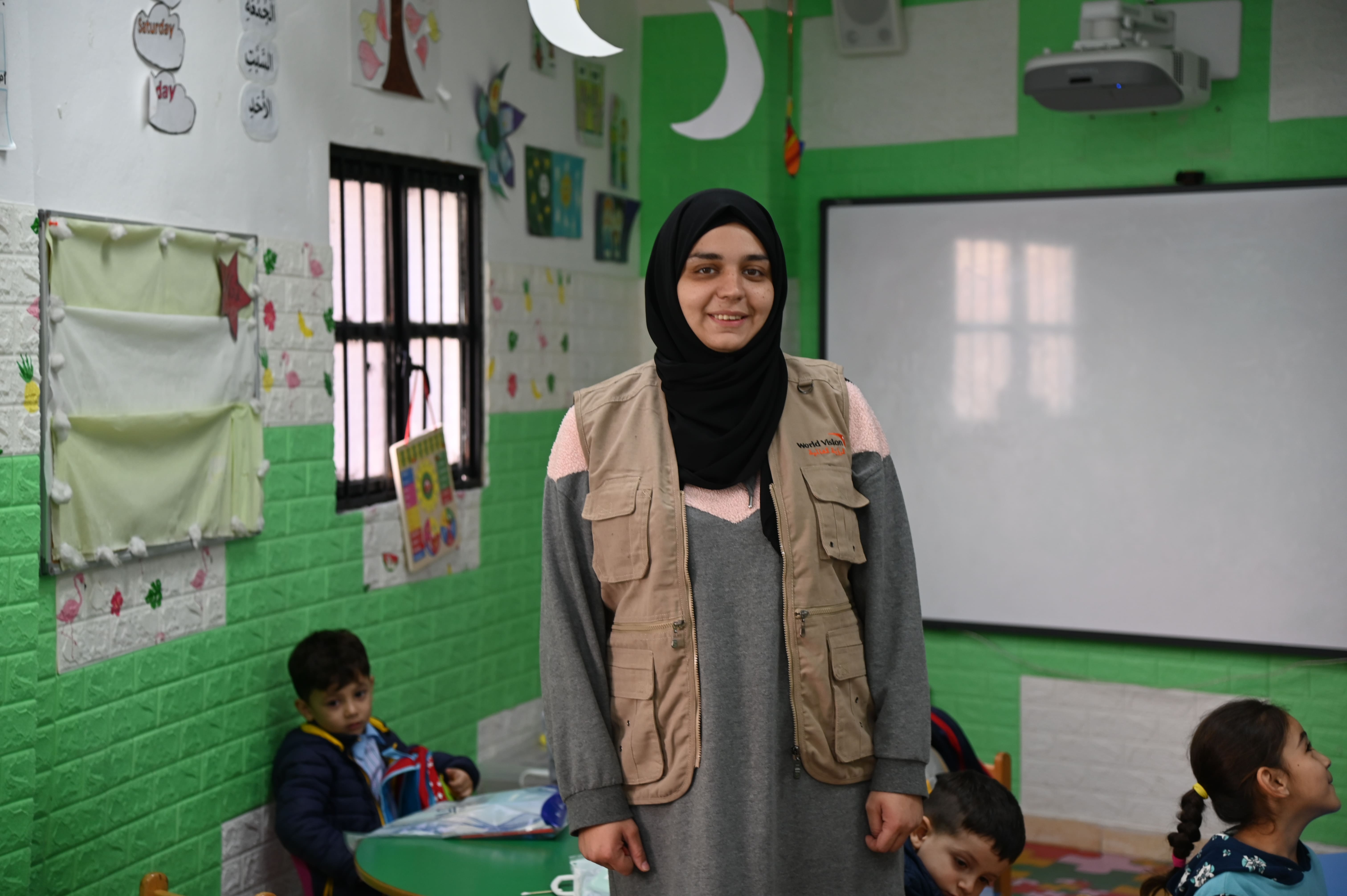 Every child is unique, and therefore, every child requires a unique way to deal with. World Vision is keen on empowering teachers with essential knowledge in order to help them develop a better educational journey for themselves and for their students.
After all, teaching is the profession that creates all other professions.