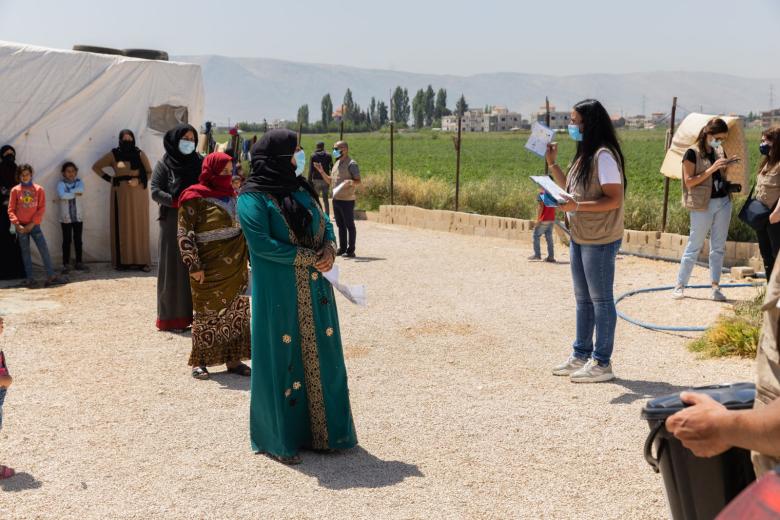 Purifying their environment.
Thursday, August 5, 2021
In a tented informal settlement, where a huge number of Syrian refugees reside in the middle of a valley in the Bekaa, World Vision Lebanon in partnership with UNICEF and funds from Canada, was able to provide them with disinfectant kits that will help them sterilise their tents and surroundings on a daily basis especially during the pandemic.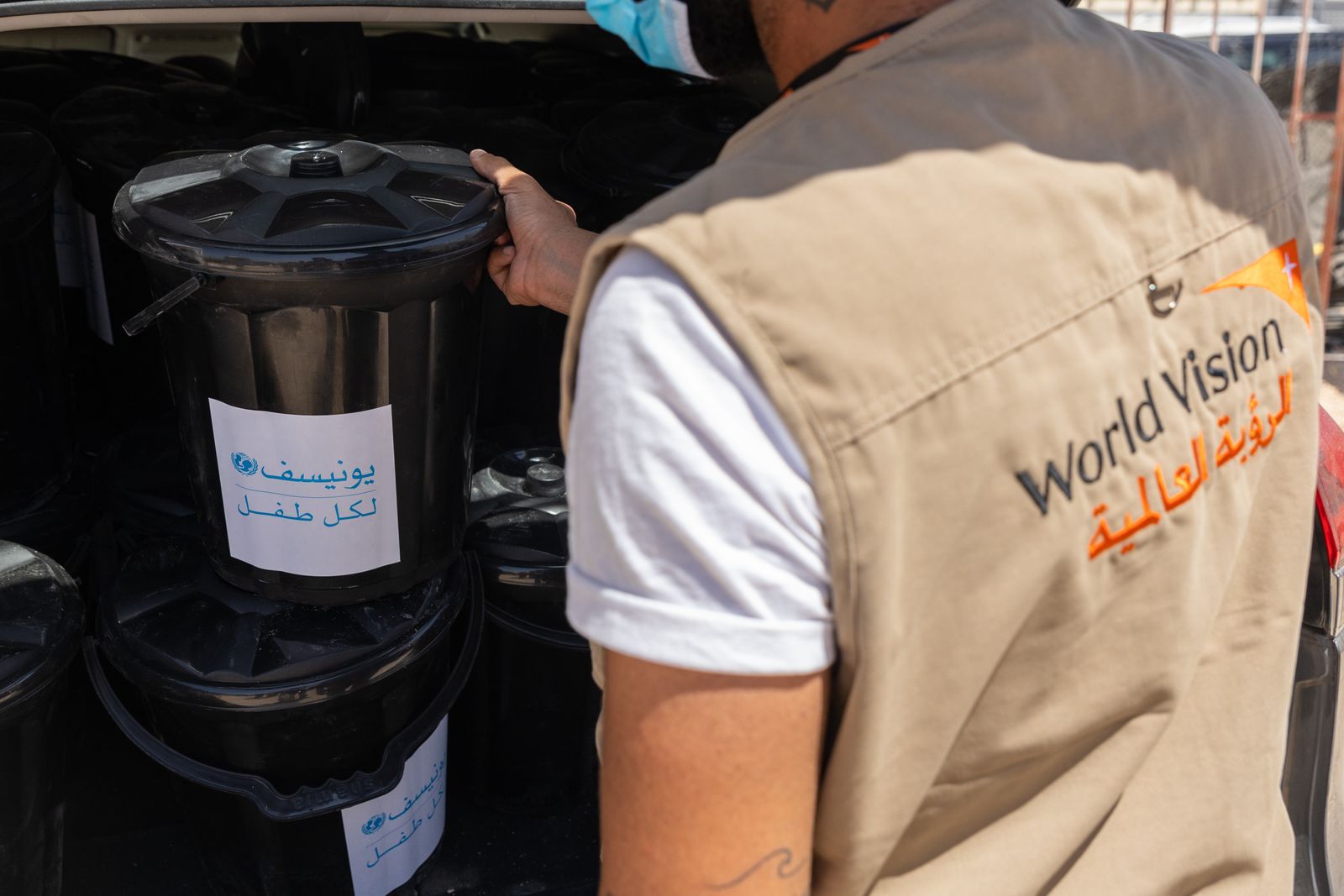 The disinfectant kits contain a pack of soap, powder laundry detergent, cleaning rag, bleach cleaner liquid, leaflets with information around the COVID-19 vaccines, and human rights.
World Vision representative explains to the beneficiaries about the importance of the optional vaccine against COVID-19, its effectiveness and the procedure of registration, as well as how they can help them during the registration process.
"This kit is very beneficial to disinfect our tents during the COVID outbreak," says Ali, 30.
"We are mainly using this kit for cleaning purposes and to wash our hands regularly," says Ftayma, 45.
"During the current circumstances in Lebanon and the high cost of living, being able to get these products on our own is difficult," says Mariam, 27.
"I always clean my face and hands after playing outside to prevent myself from any possible infection," says Asraa, nine.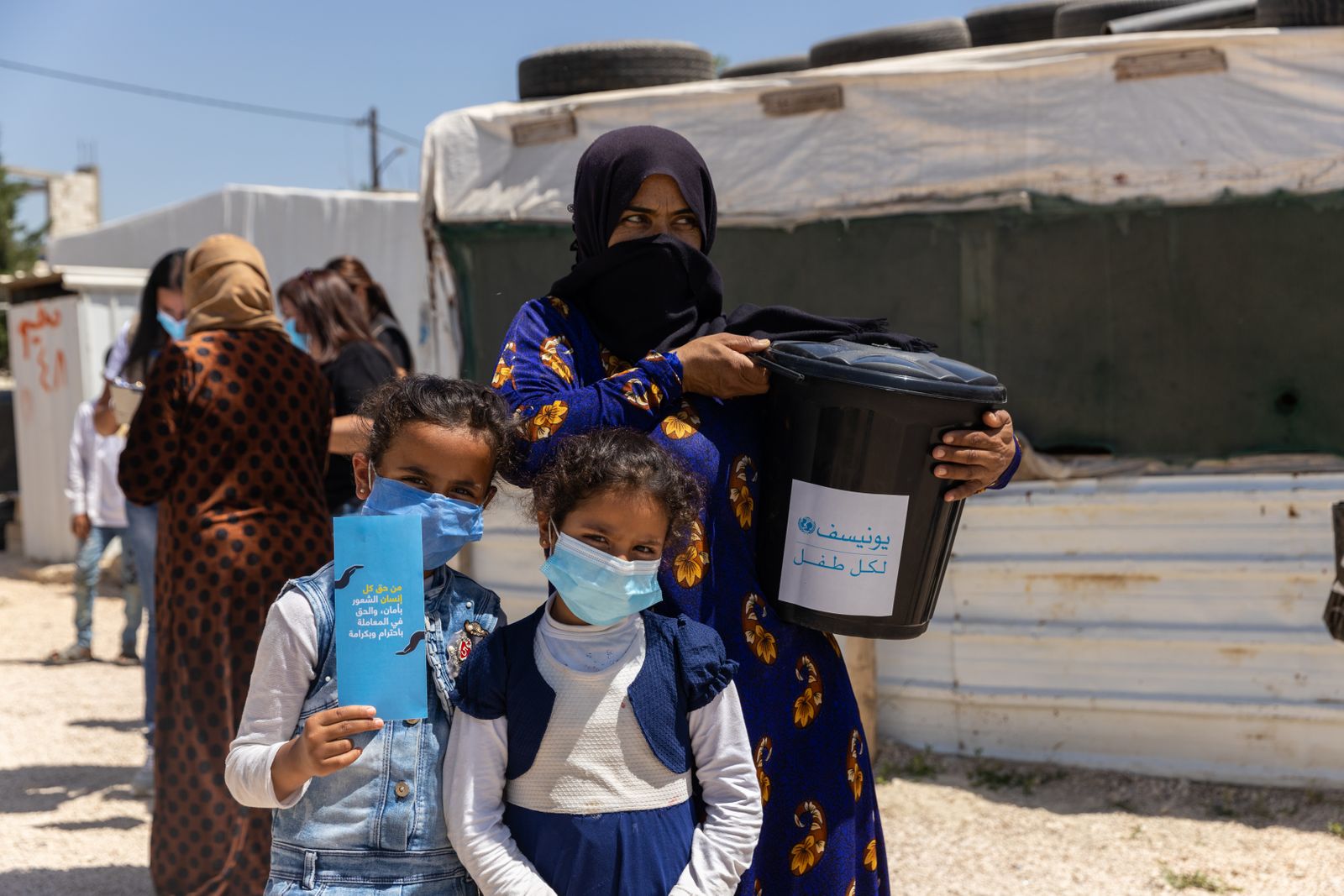 "I am aware of the cleaning tools included in the kits, we use them for several purposes such as cleaning the floor, dishes, ourselves and everything," Lamia, 9.
 "I have three kids and I am thankful for being provided with this essential kit that helps us preserve our health, especially during the pandemic," Jamila, 40