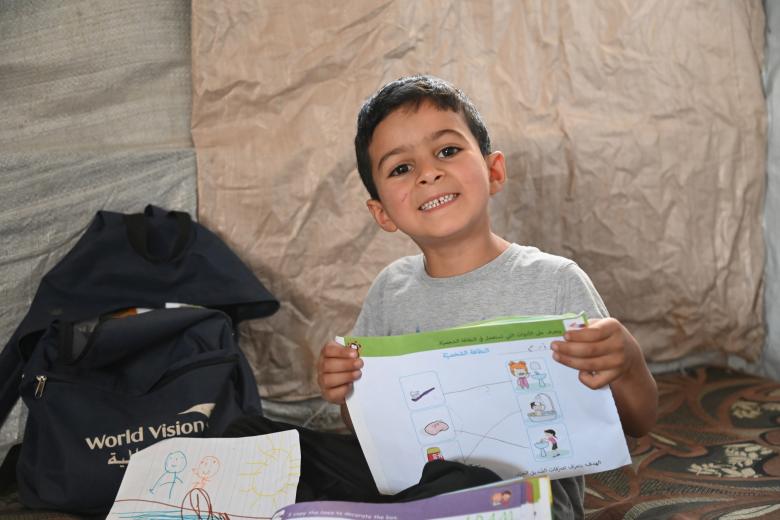 Early Childhood Education in Lebanon – A Good start into a Bright Future
Friday, September 30, 2022
The most effective path to long-term growth remains reducing the educational gaps that exist among the most vulnerable students. Access to education represents a powerful weapon that will help children be at the forefront of the fight for a fairer and better world.
This fight is supported by World Vision Lebanon with funding from World Vision Germany. The goal is to promote children's readiness for early childhood education through a community-based approach. The Early Childhood Education (ECE) programme targets approximately 1,200 Syrian refugee children in Central Bekaa and Aarsal, offering them distance learning. The goal of the programme is to provide girls and boys ages 4 to 5 with access to quality early childhood education while developing the social, emotional, and cognitive skills they need to prepare for primary school and further education.
"I want him to be more successful than me".
"I do not want to interfere with his educational path, I want him to be more successful than me," said Adam's (5) father, about trusting the ECE programme. Both Adam's parents value education and acknowledge its power, as they are both educated. "I can sing the alphabet and count to 10 in English," added Adam assuredly, who has been following the ECE programme for four months already. Four months are already enough to draw a smile on his parent's faces, whom he looked at promptly after reciting the alphabet, in search of an approving nod. "I am grateful to have found him access to this curriculum", recognised Adam's mother, heartfelt with pride.
Nothing seems to be strong enough to keep Adam from his education, not even the harsh living conditions created by his situation as a refugee. His strong will to learn is reinforced by his parent's motivation and desire to see him succeed: "I want to become an English teacher in the future," he says assertively.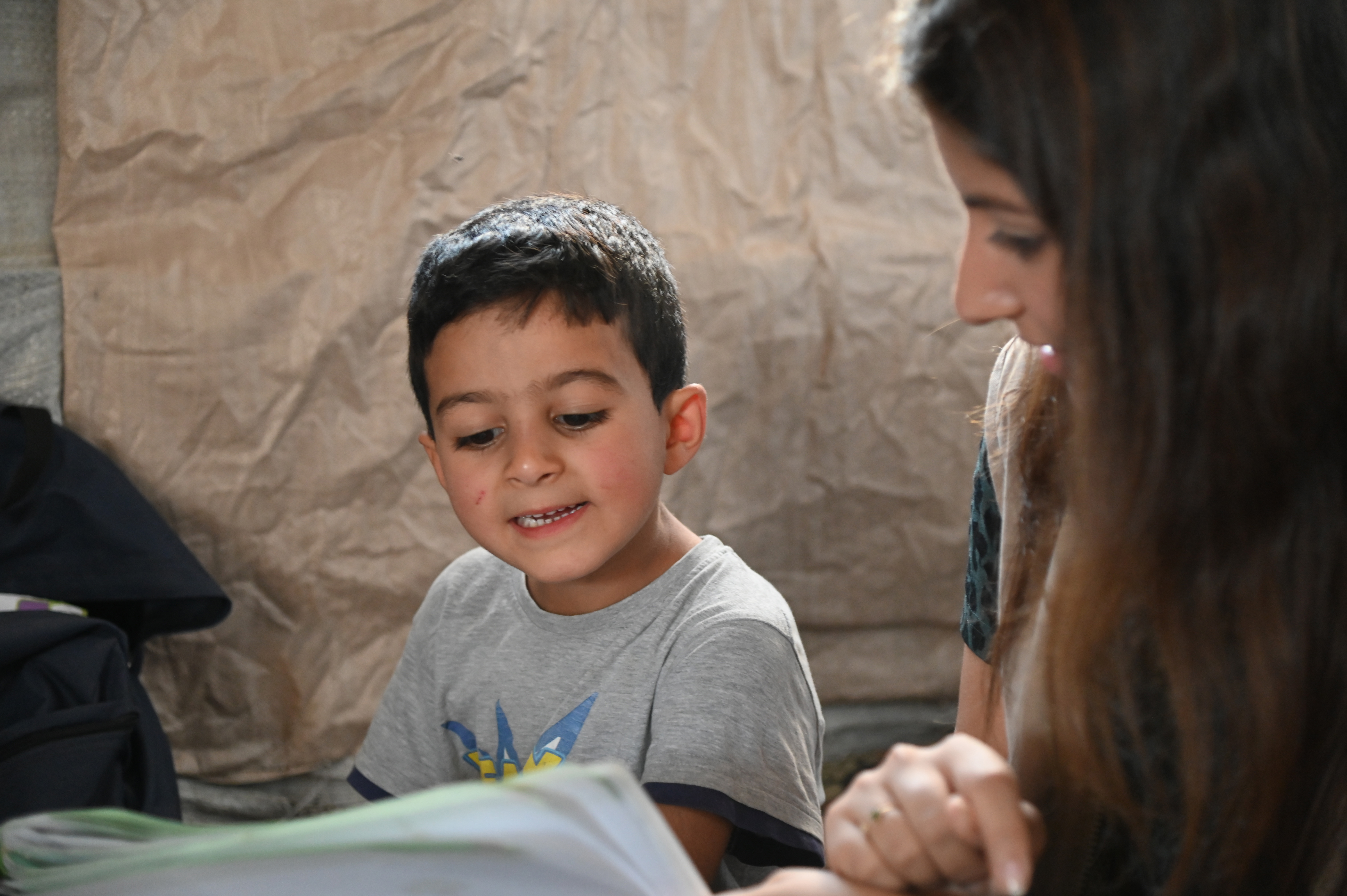 No unsung heroes.
"The constant feedback and willingness to learn is what keeps me motivated," stated Carine, Adam's teacher. Fearing that she would be unable to continue educating the children consistently due to the multitude of challenges brought upon the community such as internet and electricity issues, Carine found reassurance following World Vision's introduction of rechargeable card services provided for the families, allowing them to have open access to the internet. Carine has been part of the ECE programme for the past two years, convinced by the power education holds upon a child's future. "Helping vulnerable children is essential and I find education to be very important," she added passionately. Her enthusiasm translated directly into a firm bond with Adam, who she met, in person, for the first time. Driven by her parents' realisation that she will have a major impact on the future of her son and many others, Carine is more motivated than ever.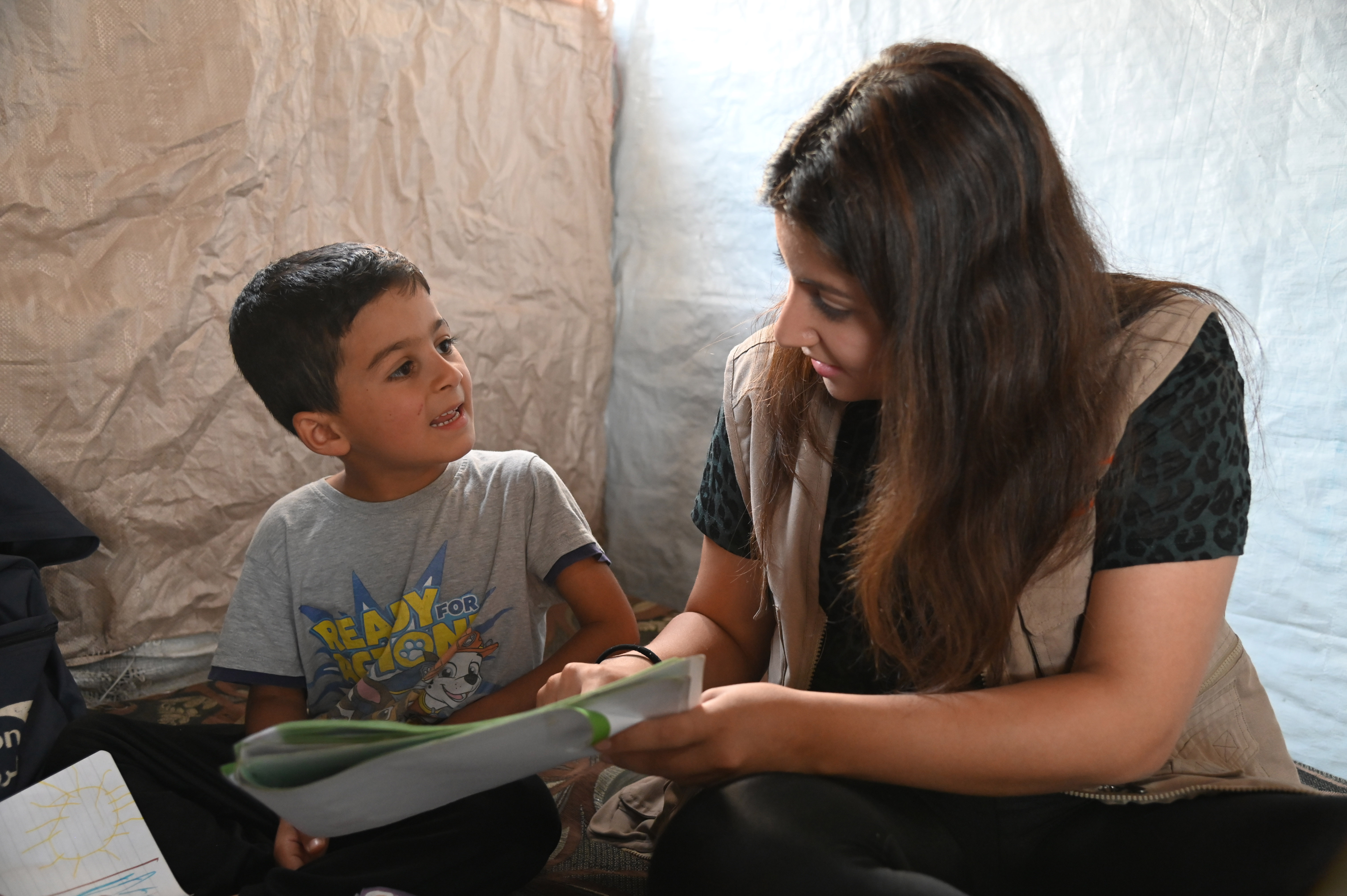 While some take the most basic human rights for granted, others struggle to achieve them. Children living in informal tent settlements and their parents are not ready to resign themselves to their situation but want to learn and build a better future. The Early Childhood Education Programme aims to make a concrete step toward the dream of these children.