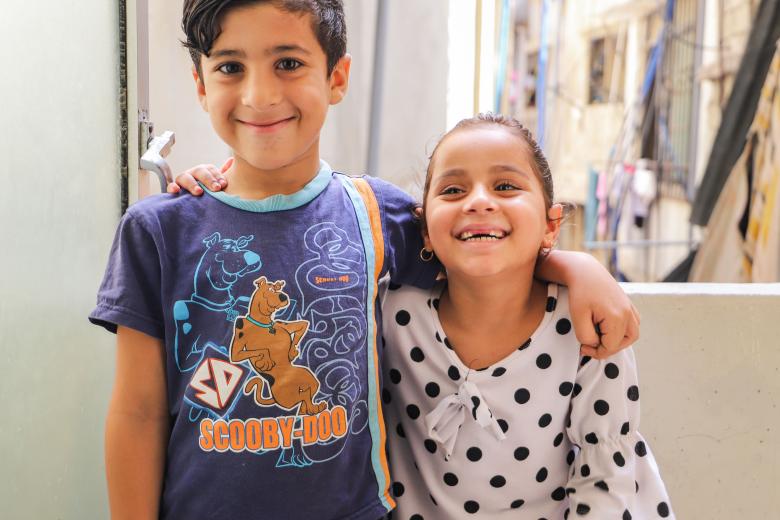 Single mothers: going above and beyond
Thursday, September 29, 2022
A mother figure is looked at as the most selfless and loving human, especially when it comes to her children. She would go above and beyond to provide whatever she could for them. In some cases, children can be the only motive for a mother to carry on. "At one point, I wondered if it's worth enduring such a life. However, I kept thinking of my children – They are the reason why I am still fighting," says Fatima*.
More than eleven years have gone by, yet the situation of thousands of Syrian refugees in Lebanon is constantly deteriorating. Without a foreseen resolution, the suffering of families and children will escalate. This will be, without a doubt, the disaster of the century. "I escaped the war in my homeland nine years ago and settled in a Palestinian camp in Beirut. At that time, I didn't know what to expect; things just went downhill from there," says thirty-three-year-old Fatima.
A difficult Journey
Fatima and her seven children live in a small apartment in an overcrowded camp designed to host less than a quarter of its current inhabitants. The camp is far from ideal for raising a family. It lacks proper infrastructure, roads are extremely narrow, limited safe places for children and scarce job opportunities for caregivers. Moreover, the heavy congestion of people and increasing demand for resources, under bad administration and organisation, turn such camps into a primary source of pollution.
"My husband was already living and working in the camp, so we followed him. Sadly, after losing most of his family in Syria, he became depressed and stressed. Soon after, he started abusing his prescribed medication, thus becoming more aggressive with us. Currently, we are divorced and don't know his whereabouts," explains Fatima with tears in her eyes.
Presently, Fatima is doing whatever she can to raise her large family as a single mother. "I try to do whatever I can to put some food on the table, but it is never enough. I clean houses to provide for my family; I make about 400,000 Lebanese pounds (US$ 10 ) per week, barely enough to buy bread and yoghurt," she says. "I can't afford to put my children at school since I can't even pay for their stationery. My oldest three are currently working to help the family. I must be able to pay the rent and the electricity bill otherwise, we end up on the streets."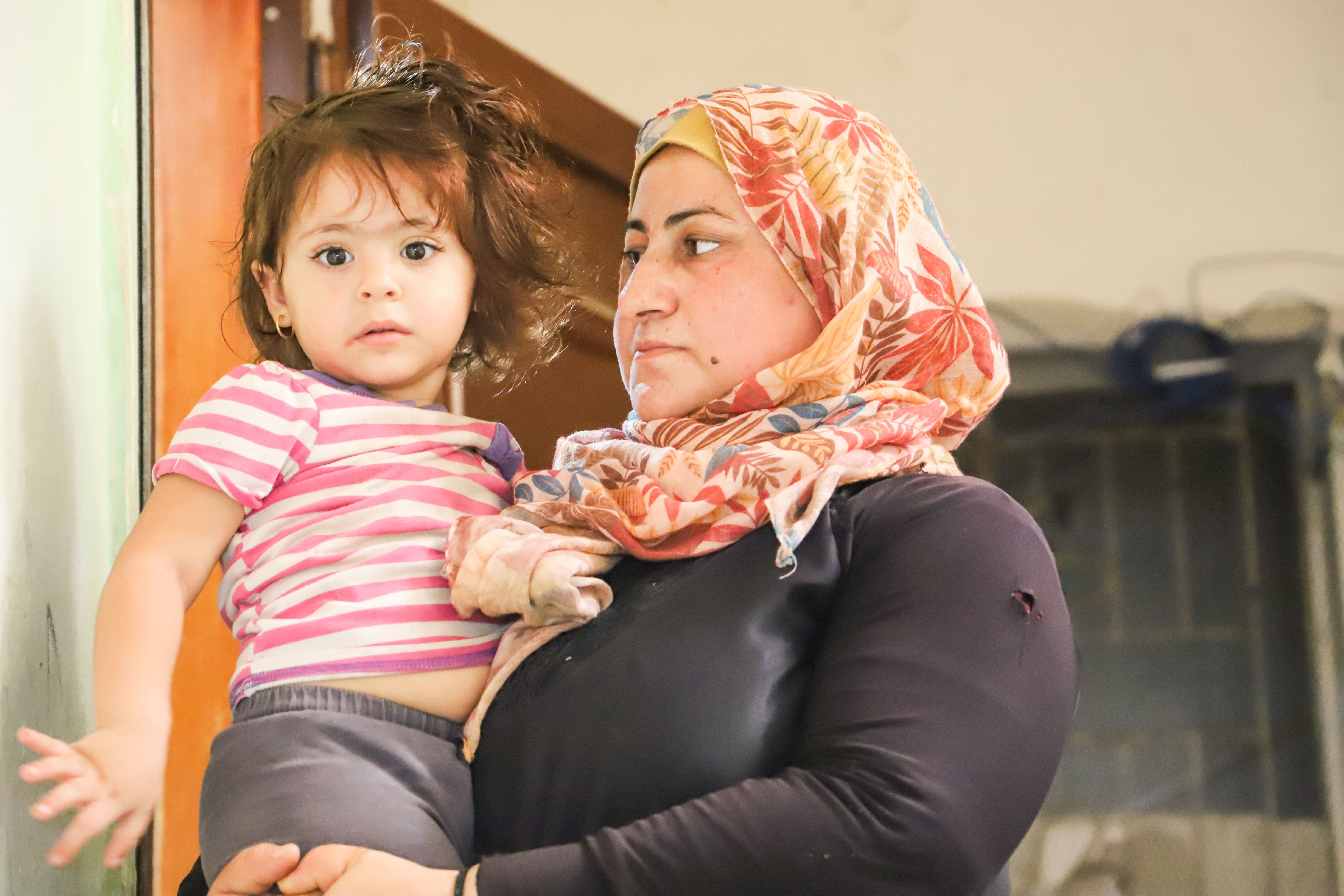 According to the Vulnerability Assessment of Syrian Refugees in Lebanon (VASyR), almost half the parents (47%) reported resorting to physical aggression and 41% to psychological aggression, while severe violence was reported at 4%. "Due to the stress of the financial instability, and because I am not able to buy them what they want, I used to resolve to violence unwillingly," says Fatima. "I constantly had fear and anxiety from tomorrow. I didn't know how to cope with stress and act correctly with my children."
A glimpse of hope with Nurturing Care Groups
According to World Vision in Lebanon (WVL) Vulnerability Assessment conducted in 2021, the overall living conditions of refugees and host communities have significantly deteriorated over the past years. This deterioration increased the "negative coping mechanisms", including child labour, school dropout, and other forms of child exploitation and abuse. 
With its implementing partners, World Vision adopted the community-based approach in the Nurturing Care Groups (NCG) project. It will target harmful coping behaviours and attitudes in Syrian caregivers by disseminating key messages about education, protection, and well-being. "The sessions resulted in positive changes in our life as a family. To begin with, I started to feel calmer and emotionally better. I didn't know how to communicate with my eldest 13 years old son; now, after learning how to communicate with him, we are friends," says Fatima.
After the fourth session, Fatima stopped resolving to violence as a negative coping mechanism and learned that communication is key to building a healthy family environment. "Children do not fully understand what we go through. We need to be careful how we express ourselves in front of them. I am very grateful for the sessions. They changed our life."
Becoming a better parent
Not too far away, Farah*, who also lives at the same camp, faces a similar situation to Fatima – She is learning to be a mom and a dad for two children. "I arrived at this camp five years ago with two small children. My husband was supposed to be with us. However, he went missing while on the road, probably kidnapped. We did not hear from him ever since," says forty-one-year-old Farah.
Farah is not working and mainly relies on help from the neighbours. "It's difficult to find work at the camp. I try to do some sewing from time to time, but it is barely anything. We stay at the camp because it's cheaper from outside, especially after the huge inflation in prices," she says. "As a mother, I feel bad because I can't provide much for my children. I am in constant fear that I won't be able to feed them."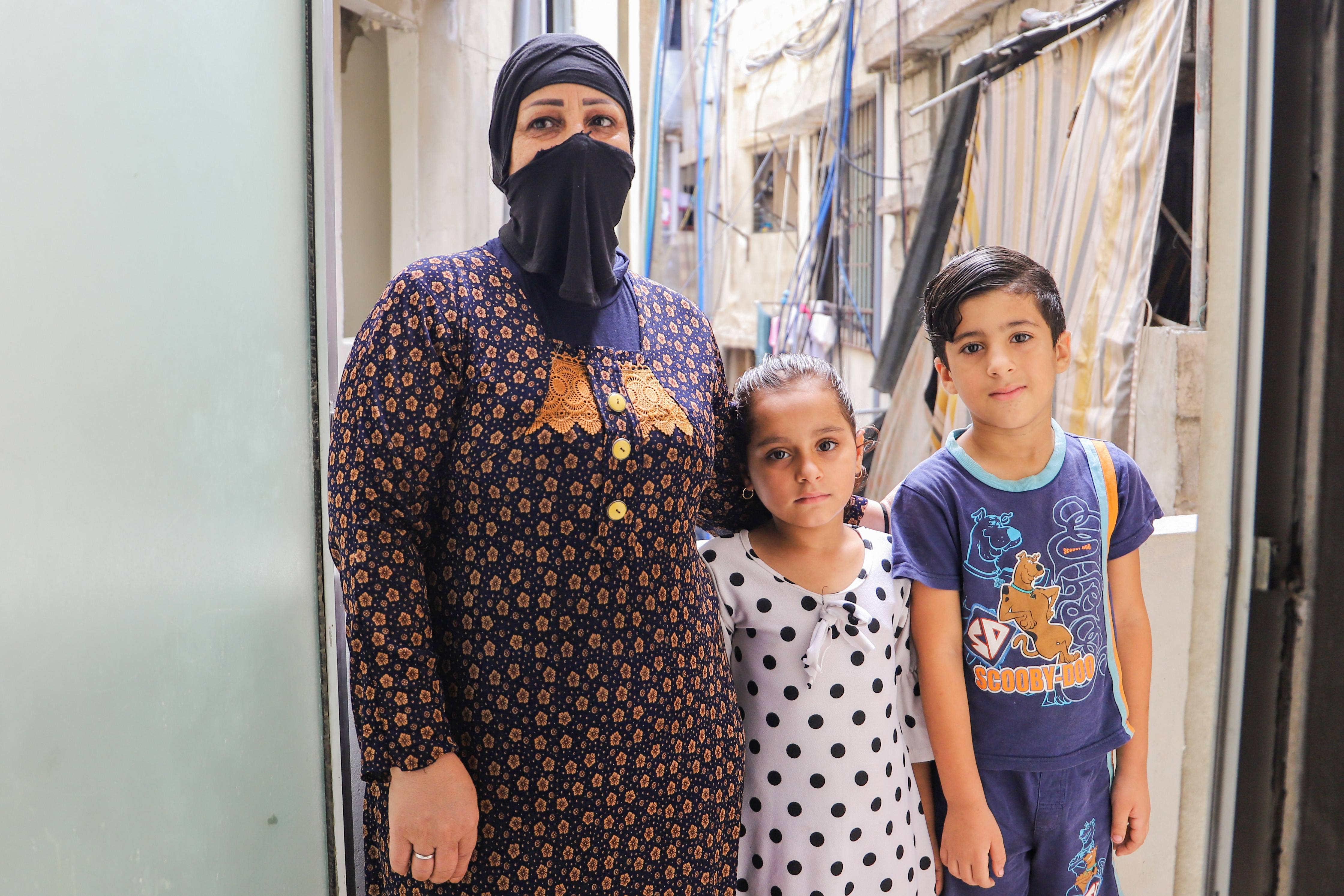 The economic situation, poor living conditions and social problems added enormous stress on Farah. "I became very depressed due to the hardships. I started to hit my children because I did not know how to react to stress. Every time I hit them, I used to cry after it," she reveals. "However, things started to change positively after attending the sessions with World Vision. I never knew how important it is to spend time with children to talk and play. Now, I allocate at least one hour every day with them."
The bond between Farah and her children started to grow again. She learned that external factors should not interfere with their relationship. "I am happy when I see them happy. I want them to have a better life than the one I had. They have the future ahead of them, and I will make sure I support their dreams."
Under the Nurturing Care Groups project, World Vision aims to provide 3,000 caregivers, during two years, with key messages about child protection and education seeking to decrease their harmful coping mechanisms and change their harmful behaviours and attitudes towards children.
*Names in the story are changed