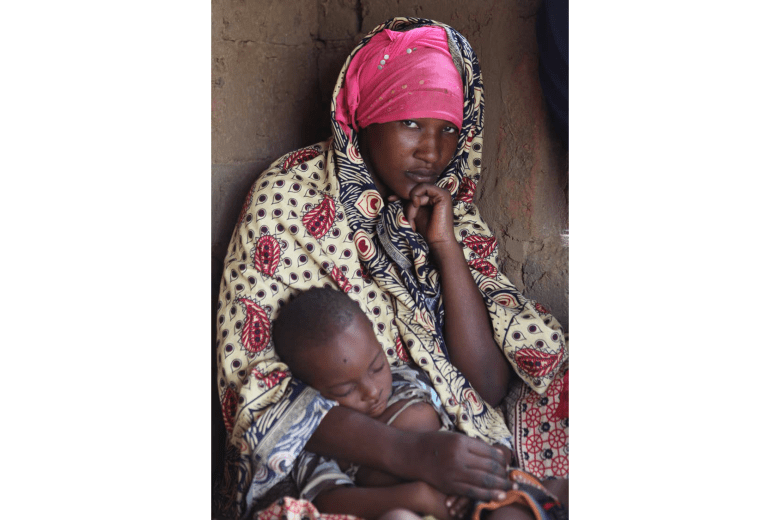 Cabo Delgado: Where hope needs to be restored
Tuesday, April 27, 2021
By Wagner Herrman - National Director for World Vision in Mozambique 
Over the past few years, the province of Cabo Delgado in northern Mozambique has gone from being considered an important area where the country's future lay, to a place where the word 'tomorrow' is quickly fading from the local vocabulary. Expectations surrounding the discovery of Cabo Delgado's large reserves of gas and the much-needed foreign investment they attracted are now giving way to serious concerns.
Armed groups roaming the province's districts have escalated their attacks. The locals call them 'al Shababs' (the young men) whilst security experts have drawn linkages between them and extremist groups operating in other parts of Africa and the Middle East. However, these groups have not clearly revealed themselves or made any demands known. Unfortunately, the fact is that more than 2,000 people have been killed and at least 760,000 have been displaced.
Nearly half of those forced from their homes are children. These girls and boys were chased, shot at, and ran for their lives. Many of them saw people –some their own parents and peers– being killed and their homes destroyed. Their schools, their dreams, and their laughter no longer exist.
In recent visits to a resettlement area in neighbouring Nampula where tens of thousands have sought refuge, our staff witnessed the trauma that children are experiencing. Our colleagues have reported seeing first-hand how children keep to themselves and become easily startled if there is a loud sound or even at the sight of the uniformed police who are there to protect them. They, along with many of the adults in the camp, are in need of urgent psychosocial support. Therefore, our efforts to provide this support are as much a priority as the pressing needs for shelter, water and sanitation, health, and education. Equally indispensable right now are actions and mechanisms that must be put in place to ensure child protection and prevent and respond to gender-based violence. Our experience indicates that children and women are at increased risk of abuse in the event of a disaster, especially in this context.
World Vision's emergency response to the Cabo Delgado conflict is based in Nampula. Supported by an operational presence on the ground, our interventions are focused on addressing the basic water, sanitation, and hygiene needs of those fleeing the attacks. The displaced and their needs are scattered across the province and can be found in every single one of our project areas. This requires an unplanned and un-budgeted for effort from us in terms of personnel and financial resources, requiring an estimated $US5 million.
World Vision has a reputation and a history to live up to in a country where we have become known for working and walking side-by-side with Mozambicans in both good and bad times. We are making a meaningful contribution to the well-being of millions of vulnerable children, their families, and their communities. We are making adjustments while redoubling our efforts to mobilise the support needed by impacted communities. We also are praying, along with our staff and our inter-faith partners, for a Mozambique where children continue to be able to believe there is a tomorrow –a better tomorrow. Please pray with us.