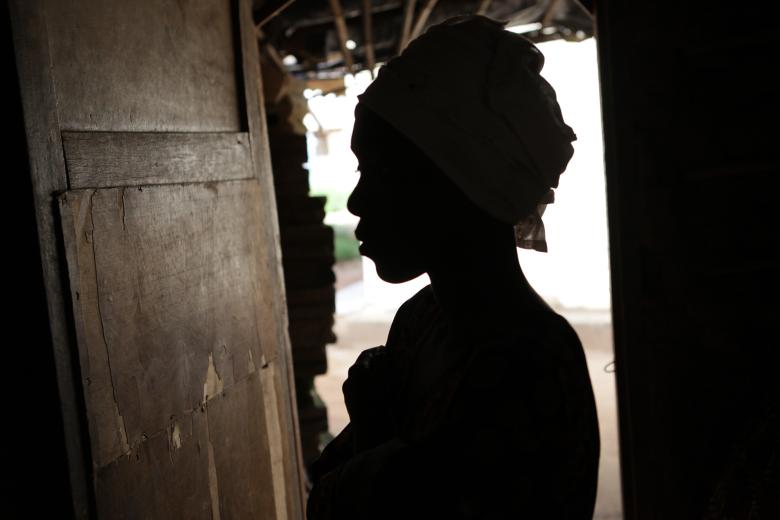 Displaced from Cabo Delgado: Young girls sexually exploited
Tuesday, April 27, 2021
Survivors from the insurgency in Cabo Delgado, northern Mozambique, are being forced into harmful coping mechanisms to survive hunger. In the neighbouring province of Nampula where tens of thousands of people have fled due to the escalation of attacks, many young girls are being taken advantage of by unscrupulous individuals looking for sexual gratification in exchange for money. Many of them can be found in Nampula city, where they are now living in despair after their villages were ravished and people killed.
Sumila (fictitious name), 17 years old, has come a long way from Mocimboa da Praia's port town in the northern province of Cabo Delgado to Nampula three months ago. Her village was destroyed, and dozens of people killed. Here, she lives with 18 other survivors from Cabo Delgado, including her son, grandmother, and two cousins, in a rented mud hut.
"Since we arrived here, we have been begging for food to survive. We have learned of some people who have received some assistance, but we never did", she explains.
They sometimes go for up to two days without a meal. With her grandmother, whose age prevents her from doing more than she can at the moment, and three young children to feed including her own son, Sumila had to take on all the burden. She was left with no option and gave in to the pressure to sell her body.  If she did not, there would be no food on the table, and five lives would be at stake.
"I wander on the street during the nights waiting for someone to engage me. Some days I can go to bed with up to three men. The amount I get varies from man to man. It can be 150 Meticais (two dollars) or less than that", she explains.
The risks are immense, but Sumila feels there is not much she can do.
"One of these days, one man approached me, and he was so aggressive. He forced me to have sex and went away without paying", she recalls one of her worst memories. Without knowing what to do, she went back home in tears.
Another concern for Sumila is the possibility of getting sexually transmitted infections, including HIV. "How can't I get infected?" She wonders. "[The person] who pays decides on whether they use protection (a condom) or not."
Sumila is confident her life can change, given a chance. All she asks for is an opportunity to thrive. "If I found someone to help me, I would start a small business. With profits, I would be able to buy food and all whatever necessary for my family.
Until then, the dream of many girls like Sumila's in Nampula province is at stake. As they can't afford to pay for school materials, their education is also denied.
The insurgency in Mocimboa da Praia has claimed the life of one member of Sumila's family, and the other two were taken hostage.
"After two days of intense attacks, the insurgents left our village promising that they would come back, and did not want to find anybody there", Sumila recalls. "A lot of infrastructure was destroyed, including a police station. Shops were looted and burnt, several police officers were killed, and their heads cut off", she adds. "We learned then that my elder brother had been killed, and my grandfather and another brother were taken as hostages. We never heard from them since then."
With all these events, Sumila and her family decided to leave the village for Nampula. Here, they face other nightmares – hunger and prostitution to ensure they survive the day and live until tomorrow.
World Vision is seeking US$5 million to further strengthen its humanitarian assistance and keep the dreams of children like Sumila alive.