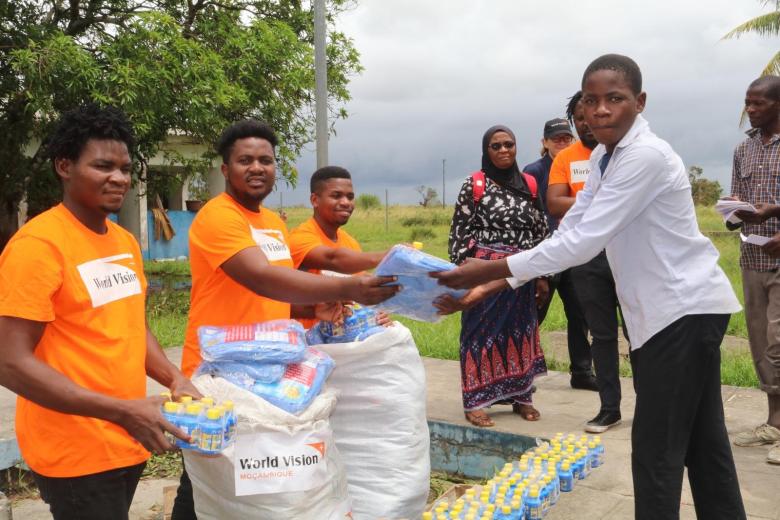 Cyclone Freddy: 150 families receive water purifiers and mosquito nets
Thursday, March 16, 2023
A total of 150 families currently living in a temporary accommodation centre in Quelimane, Zambézia province, central Mozambique, received water purifiers and mosquito nets.

These non-food items aim at preventing these families from water-borne diseases and malaria, at a time when cholera outbreak, with over 440 cases, has been reported in Quelimane city, which was devastated by Cyclone Freddy last weekend.

32-year-old Hermínia Armação has been living in the temporary accommodation centre since last Sunday with her husband and four children. Hermínia received water purifier and mosquito net, and she tells us her story.

"We came here on Sunday, because the storm destroyed our house totally. That was the most terrifying Saturday night in my life. I had never seen anything like that," Hermínia says.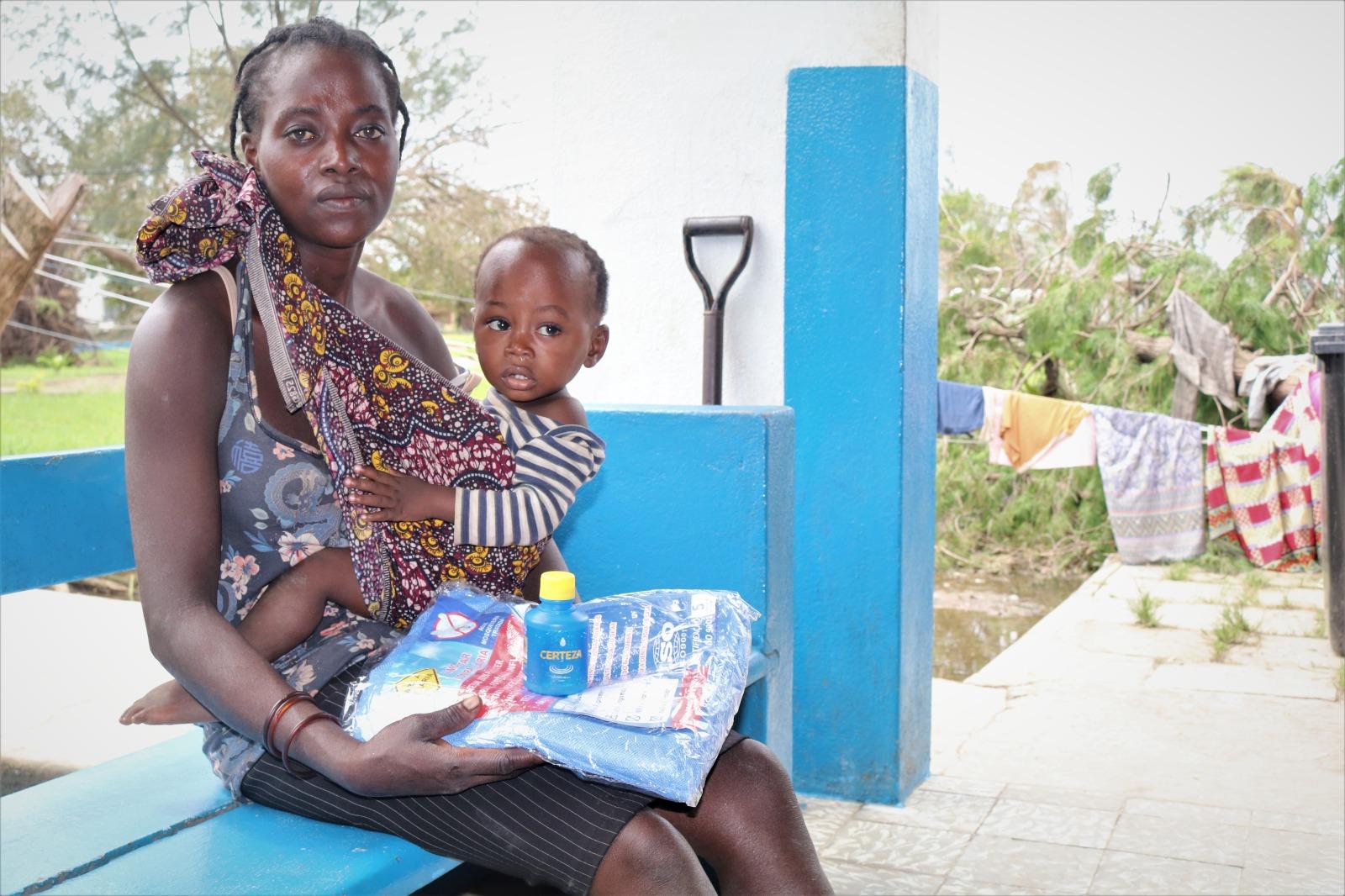 Hermínia adds that "I was terrified, my husband was terrified, and our children wouldn't stop crying, but we had to be strong for our children and try to keep them calm. On the next day, when the storm calmed down, we came here running with our children for safety and we've been living here since."

"I am grateful for the water purifier and mosquito net" The mother of four says "This a very difficult time for everyone here in this accommodation centre and all the help is very much appreciated."

"So, I am very grateful for this water purifier and mosquito net, because it will help us prevent diseases, especially in my case, because I have a small child, who is very vulnerable to malaria e cholera," she adds.

While World Vision still seeks to raise more funds, the organization will continue to distribute the prepositioned non-food items to the worst affected people in the coming days.

Cyclone Freddy made landfall on 11th March in Quelimane city, Zambézia province, claimed over 50 lives and affected more than 253 000 people in Mozambique.