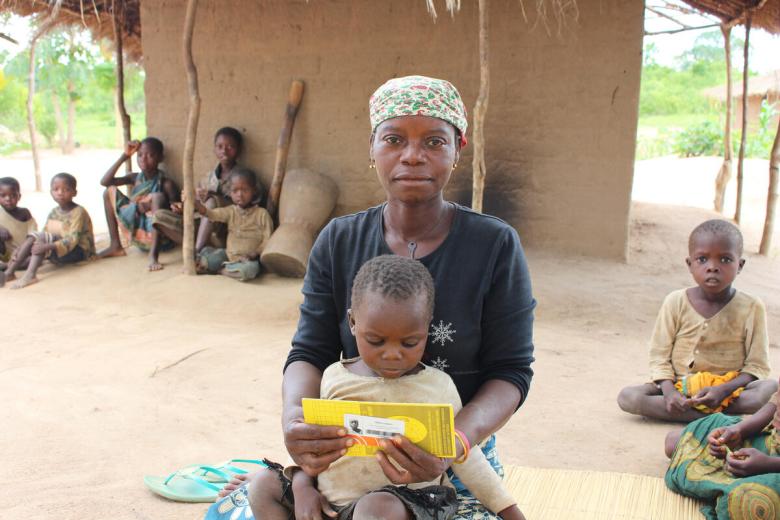 Proper feeding restores child well-being in Mozambique
Wednesday, July 28, 2021
Three-year-old Felismina is no different to other children in her village in Mozambique who enjoy playing in the open fields, making toys with sticks and clay, screaming with vibrant tenderness, and just letting the imagination run free.
But her life would never be the same after she lost her father, and then her mother. Felismina was only a one-year-old baby when her breastfeeding was suddenly interrupted.
The little girl and three older siblings were left in the care of her great-aunt, Elisa.
"When my niece died, I became responsible for the kids. I don't have children of my own, so everything that I do is for them," explains Elisa.
Like the majority of the village, the family had a cassava-dominated diet, but did not include other food groups.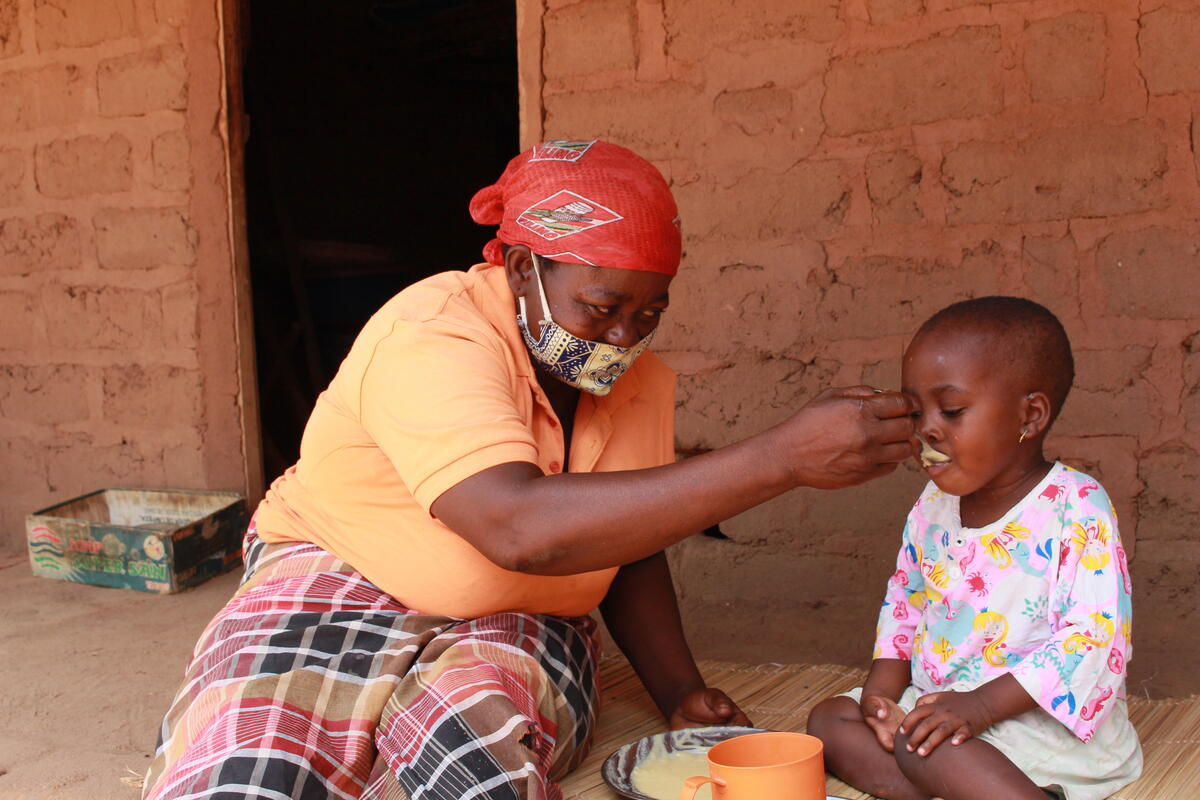 Without taking sufficient breast milk and eating inappropriate food, Felismina began to lose weight. She developed Pediatric Tinea Infections causing hair loss – a sign of malnutrition.
The intervention of the local Community Health Committee (CHC) marked a turning point. They encouraged Elisa to register Felismina at the local health unit and apply to receive 2kg of Corn Soy Blend Plus, every two months, to feed the infant.
Elisa also took their learning sessions on the preparation of proper meals high in nutrition, based off the four food groups (meat, dairy, fruits and vegetables, cereals and grains).
"We are empowering the community to take advantage of the food crops growing in the surroundings," Ernesto Liciano, the president of the Nahadge Health Committee, explains. The Committee consists of 20 volunteers.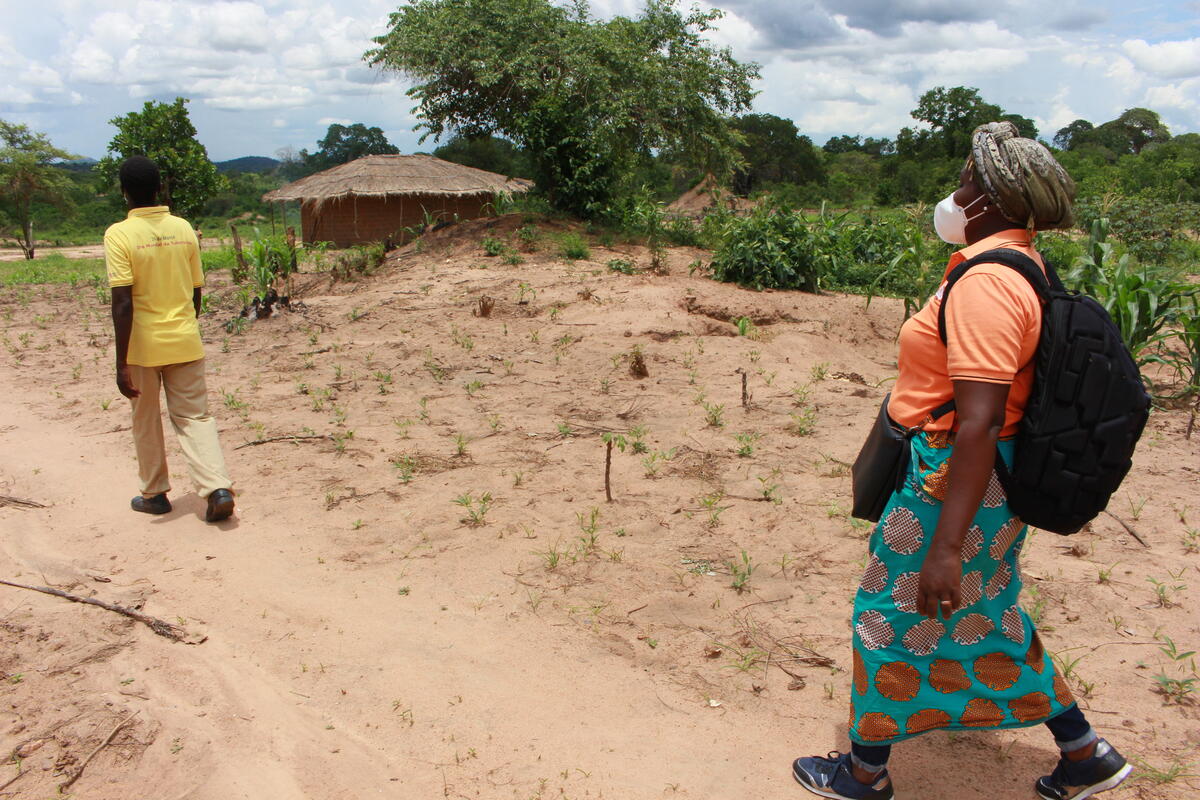 "Mostly, the efforts are directed to children in early age. Although cassava is the base of people's diet, we try to show them there are improved ways to prepare it, so the children get more energy and nutrients," he adds.
With the holistic approach of "Educating Children Together Project – Phase III" (ECT-3), volunteers trained by World Vision go door-to-door, teaching pregnant woman, recent mothers and caregivers of children under five how to prepare highly-nutritive foods, produced locally, at the same time mobilise them to register to receive Corn Soy Blend Plus.  
When Felismina was enrolled as a beneficiary of the project last September, she weighed 5kg. On her latest appointment, the little girl had reached 11kg, an optimistic sign of her growth.
Find out more about our work on health and nutrition here.