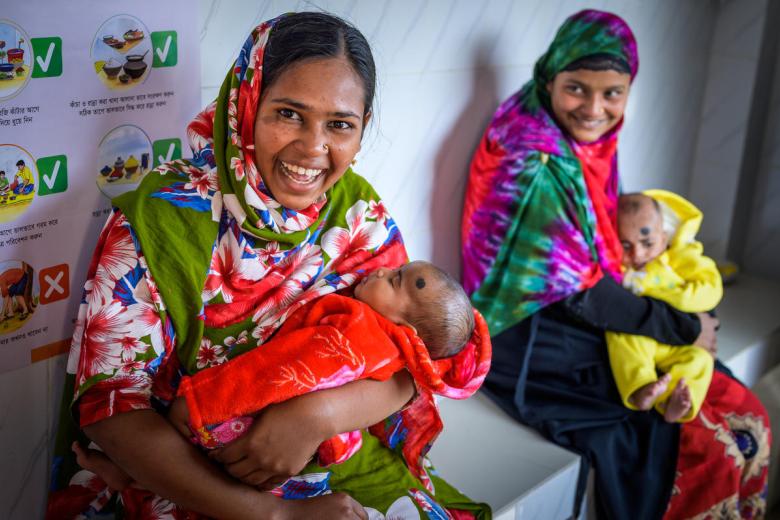 Caring for mothers and babies in Bangladesh 
Thursday, July 29, 2021
At Chunkuri Community Clinic in Bangladesh, seven mothers, all holding children in their arms, chat quietly with one another as Aparna Mondal, one of the clinic's Community Nutrition Facilitators, prepares for a growth monitoring session.
During these sessions, community nutrition facilitators go over nutritious food options for both mother and child.
Family welfare coordinators also discuss options for the healthy timing and spacing of pregnancies as community health care providers dispense medicines.
This restored clinic also doubles as an immunisation centre and cyclone shelter. Updates to the clinic were made possible by advocates in the community and Nobo Jatra, a five-year development and food security programme implemented by World Vision Bangladesh and funded by US foreign assistance.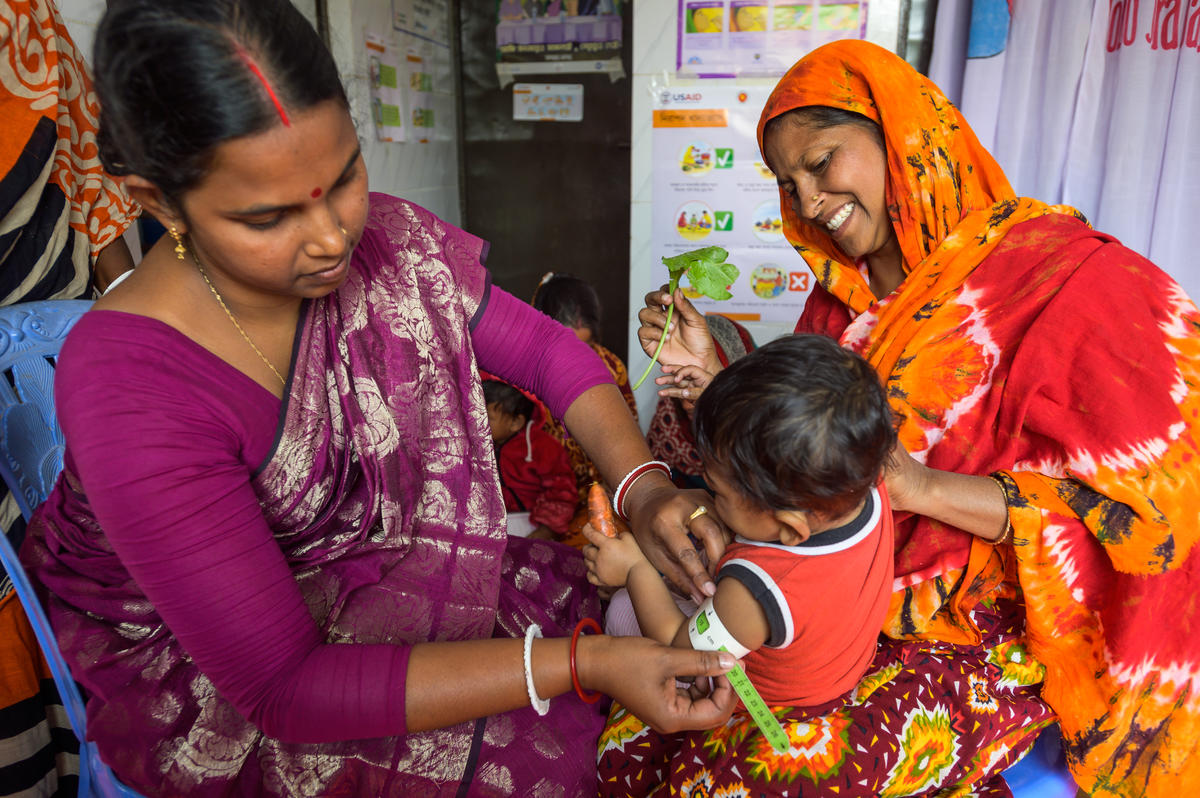 Aparna's been working here for three years and has seen some incredible changes since Nobo Jatra began.
"I love working with pregnant mothers," she says. "If we take very good care of a pregnant woman, they are able to give birth to a healthy baby. That's why I love this time."
Aparna is a new mother herself, so she understands the challenges that these new mums face.
Women and children in southwest Bangladesh are particularly vulnerable, where issues in maternal and child health are exacerbated by poor water, sanitation and hygiene conditions and climate adversity.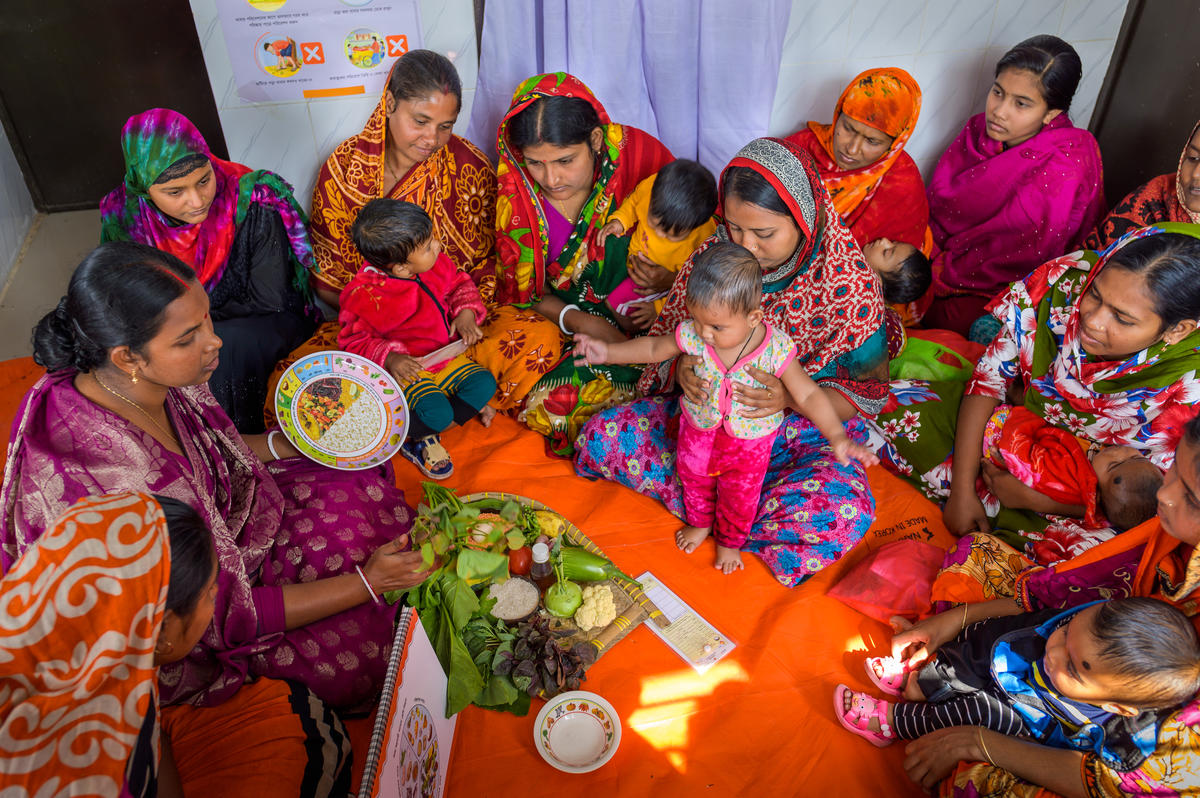 Compounded by frequent natural disasters and rising salinity, the consequences of climate change diminish productive capacity in agriculture, limit alternative livelihood opportunities and restrict the affordability of nutritious diets, leading to a high incidence of diarrhoea diseases, dehydration, and malnutrition.
Aparna's husband and family are supportive of her work: Her husband works at a local non-governmental organisation, and her mother-in-law helps care for her daughter, Sriwasi, while Aparna is tending to other mothers in the area.
Aparna has 133 local mums within her working area – 70 pregnant women and 63 new mothers. She takes the time to visit each of them at home before the mothers attend the regular growth monitoring sessions or prenatal health sessions.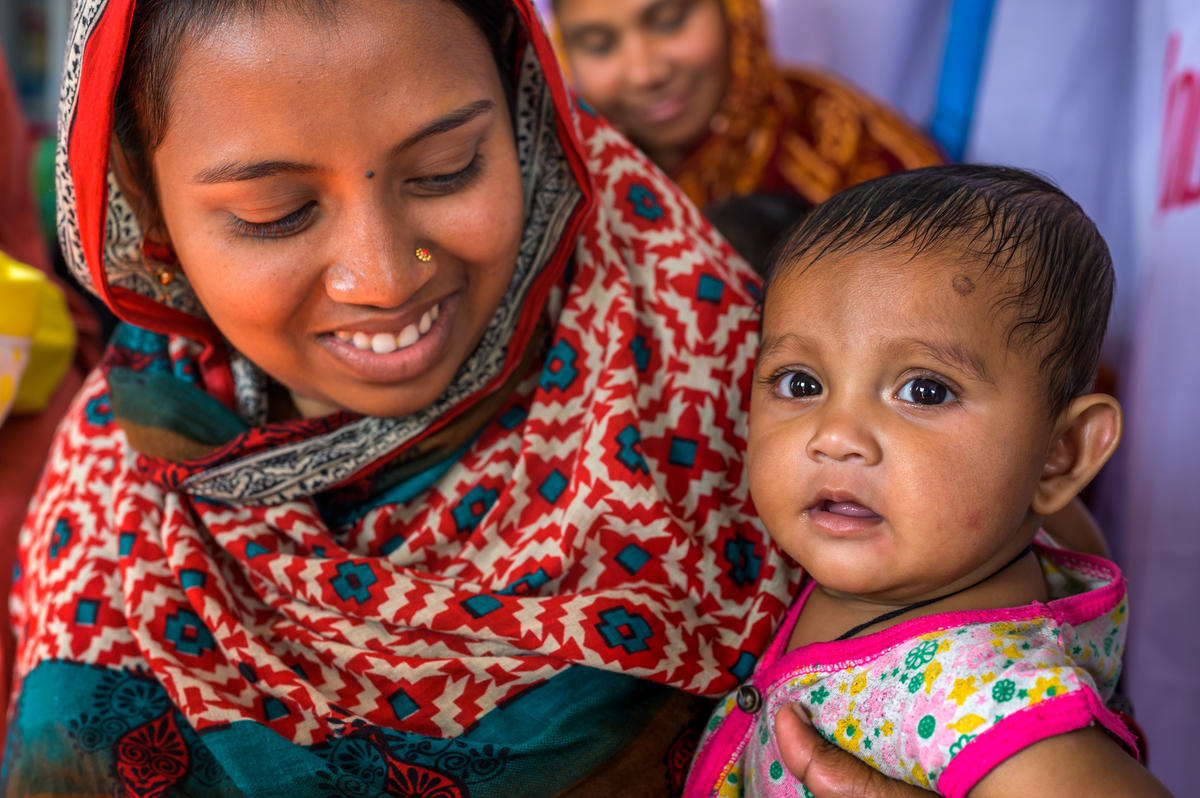 "I want my daughter to be a doctor," says Aparna. "I am ensuring her brain development by making sure she has nutritious food."
Her daughter's name, Sriwasi, means "greatest weapon."  
Aparna says that working at the clinic has made her a better mother to Sriwasi: "I want to be a role model for my daughter."