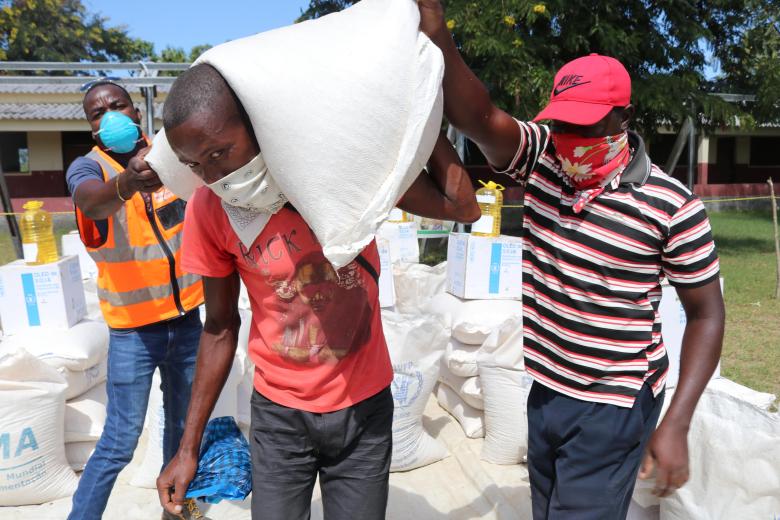 World Vision scales up COVID-19 preventive measures at food distribution sites in Mozambique
Friday, May 8, 2020
World Vision and World Food Programme are implementing COVID-19 preventive measures in food distribution sites to protect both staff and beneficiaries and limit the spread of virus in Mozambique. Intervention measures include social distancing, mandatory hand-washing with water and soap, and use of face masks prior to accessing distribution sites and awareness-raising sessions provided by the Government's health personnel.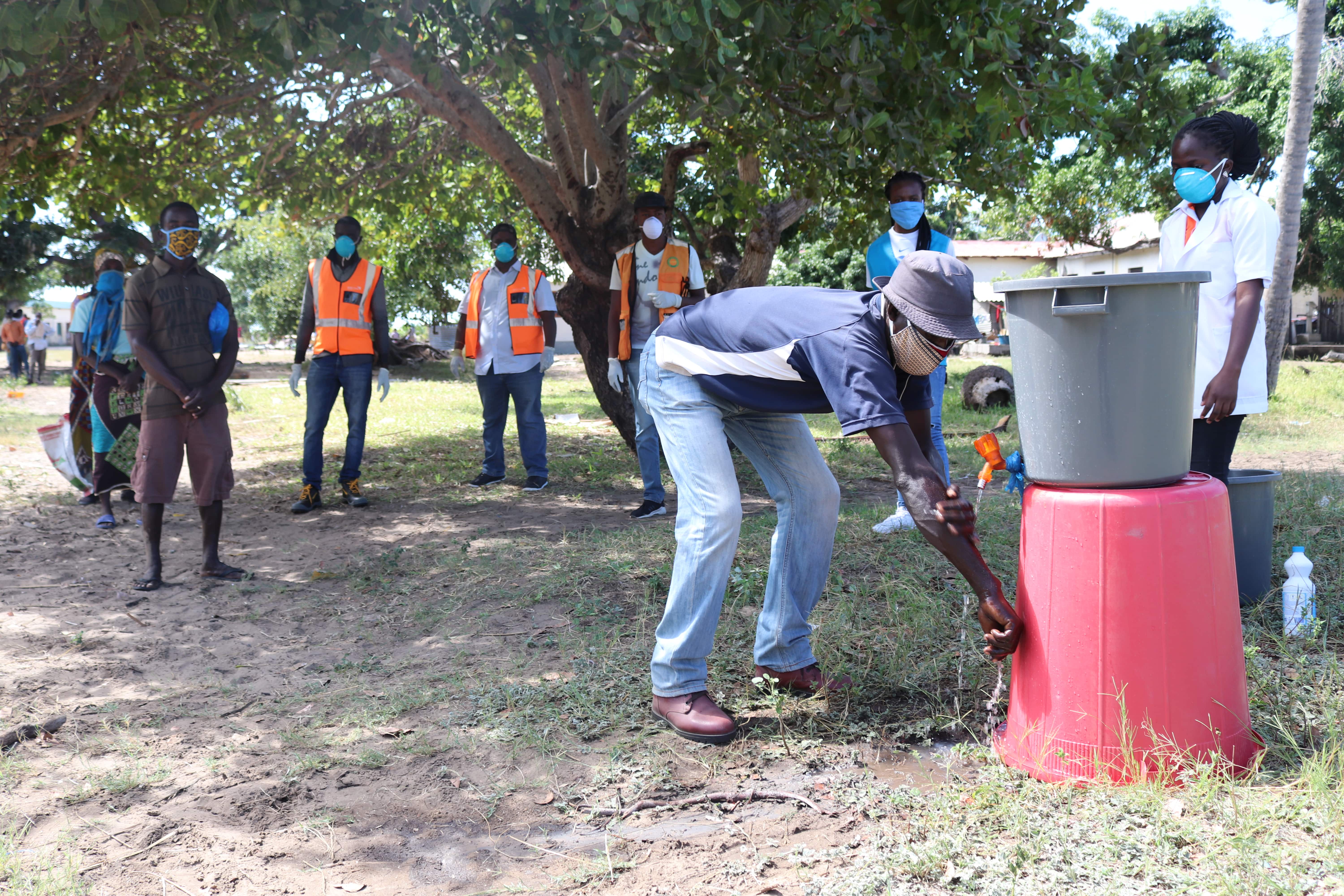 Rosa Mavuvo, 52, lines up with her yellow bag and waits for her turn to receive food under a relentless heat pertaining to summer morning sun. She stands two meters away from the closest fellow beneficiaries.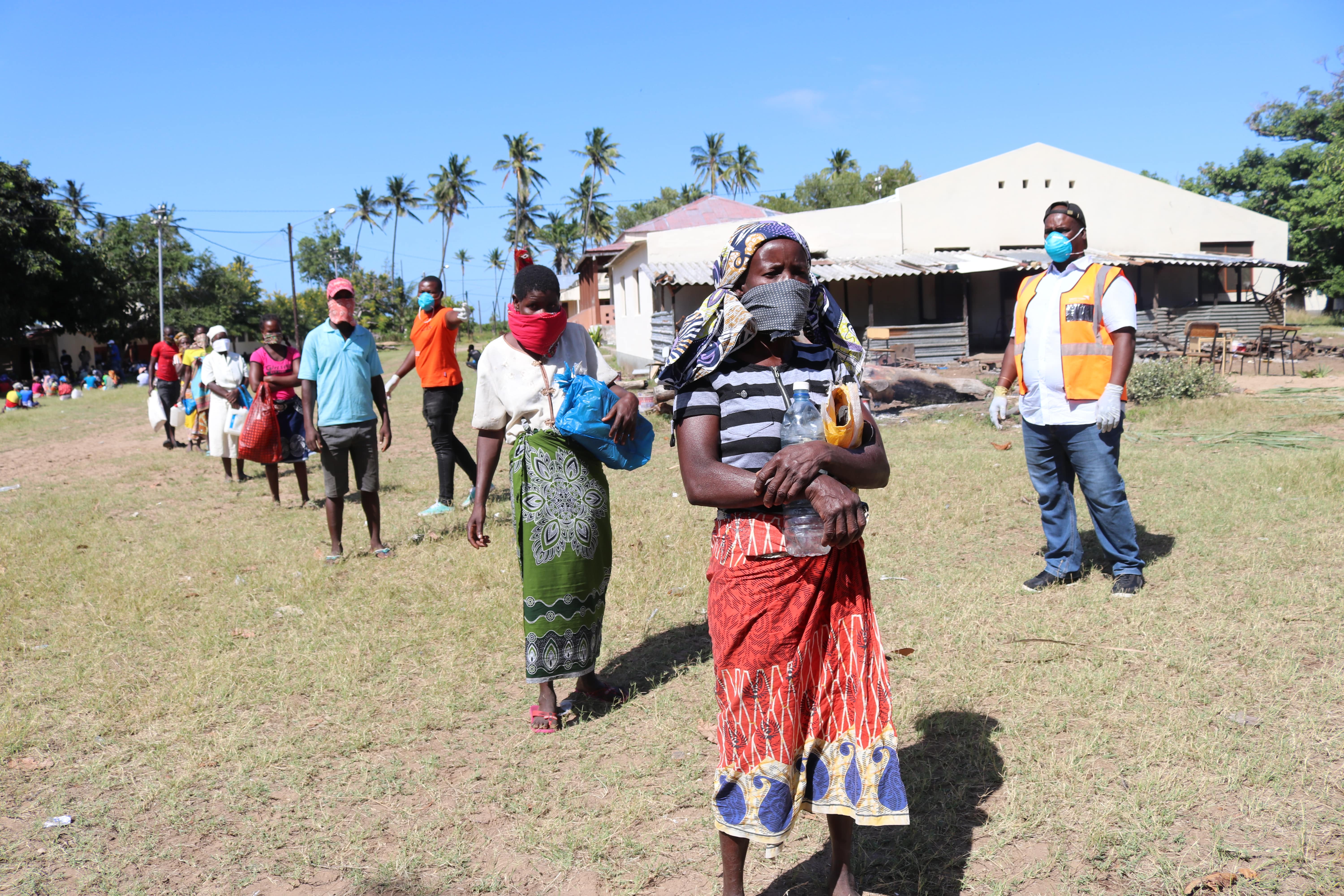 The widowed woman and mother of six, wearing a mask improvised with a scarf, commends and recognises the importance of these measures. "They say there is a new disease that is killing a lot of people around the world and this scarf serves to protect me," she says.
Just like all other beneficiaries, Rosa attends awareness-raising sessions aimed at preventing the novel coronavirus, which are conducted by a healthcare provider designated by the Mozambican Ministry of Health.
 "The time in which we are living imposes that we do distributions differently. Our priority now is to make sure that every beneficiary is aware of the pandemic, and knows how to prevent it. So, first the thing in the distributions sites is to ensure that we conduct awareness-raising sessions on the pandemic. Health specialists facilitate the sessions, and they stay with us during the distributions to monitor and ensure that all beneficiaries comply with the measures." 
As COVID-19 continues to leave a trail of death around the world, for the survivors of Cyclone Idai, fear is even greater. Most of them are still dependent on food distribution to live, as they recover from devastation and flash floods. Another disaster would be unbearable.
After receiving the food kit consisting of oil, maize, and beans, Rosa is visibly a happy woman. "With this food, my children and grandchildren will have meals in the days to come," she says.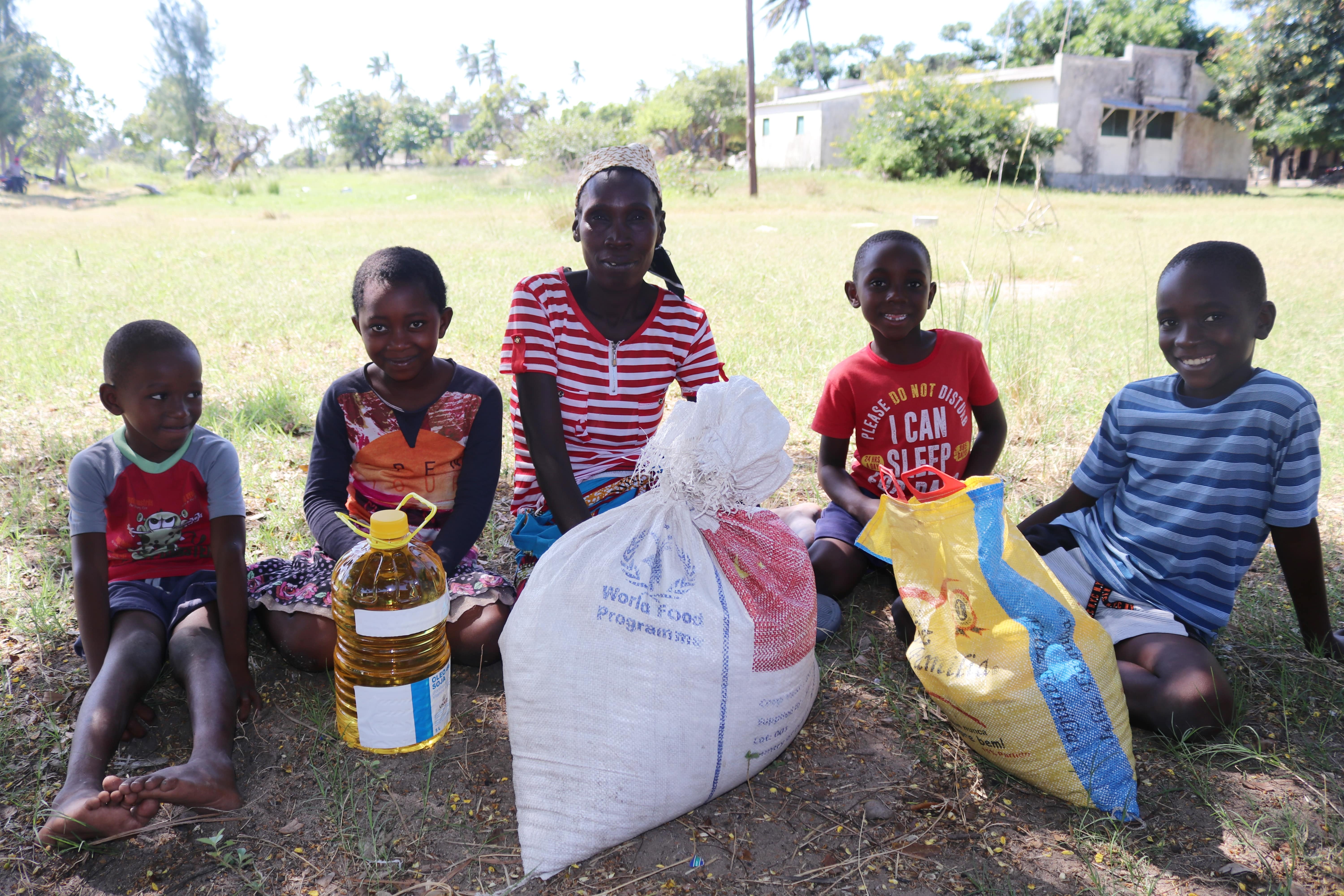 Rosa, who depends on subsistence farming to feed her family, recalls the moments that followed the cyclone Idai. "We suffered a lot because it was normal to sleep hungry. Food was scarce and children almost did not learn anything at school because of hunger."
She adds that, in the past, it was normal to have only one meal a day. "Now, at least, we have lunch and dinner, and sometimes we get breakfast," she confesses.
Amid the spread of COVID-19, Rosa is uncertain about the future. "What will happen if the project is disrupted by the crisis?" she thinks. "Our biggest concern is how we will continue to live without food, mainly in this moment of restrictions imposed by COVID-19."
Rosa is among more than 170,000 survivors of deadly Cyclone Idai benefiting from life-saving food assistance in the country.
As of 7th May, Mozambique had confirmed 81 positive COVID-19 cases since the confirmation of the first case on 22nd March.
To limit the spread of COVID-19 and avoid possible pressure on the country's health system, the Mozambican Head of State, Filipe Nyusi announced on 29th April, a 30-day extension of the state of emergency in the country.