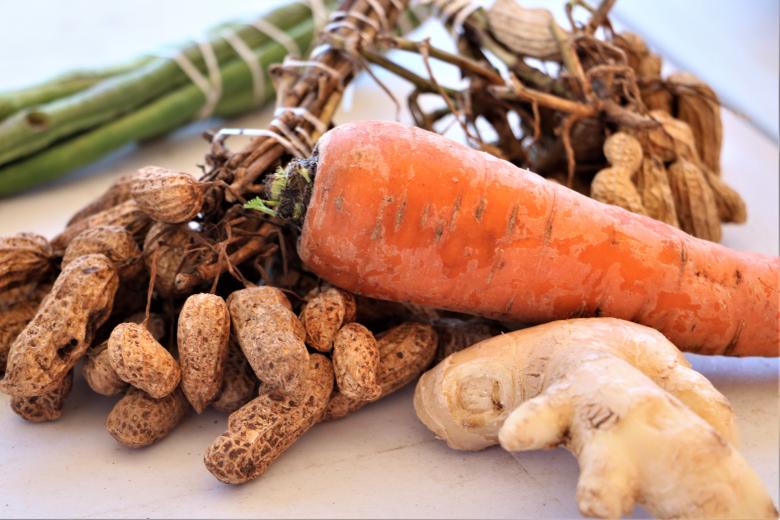 10,000 lives improved through Caring for Nutrition Project
Wednesday, June 2, 2021
"Backyard gardening will enable us to save money but also provide us with greens for our daily meals,"  says Debbie.
Debbie is a middle aged woman who lives in Hanuabada, an indigenous village on the north of the Fairfax Harbor in Port Moresby.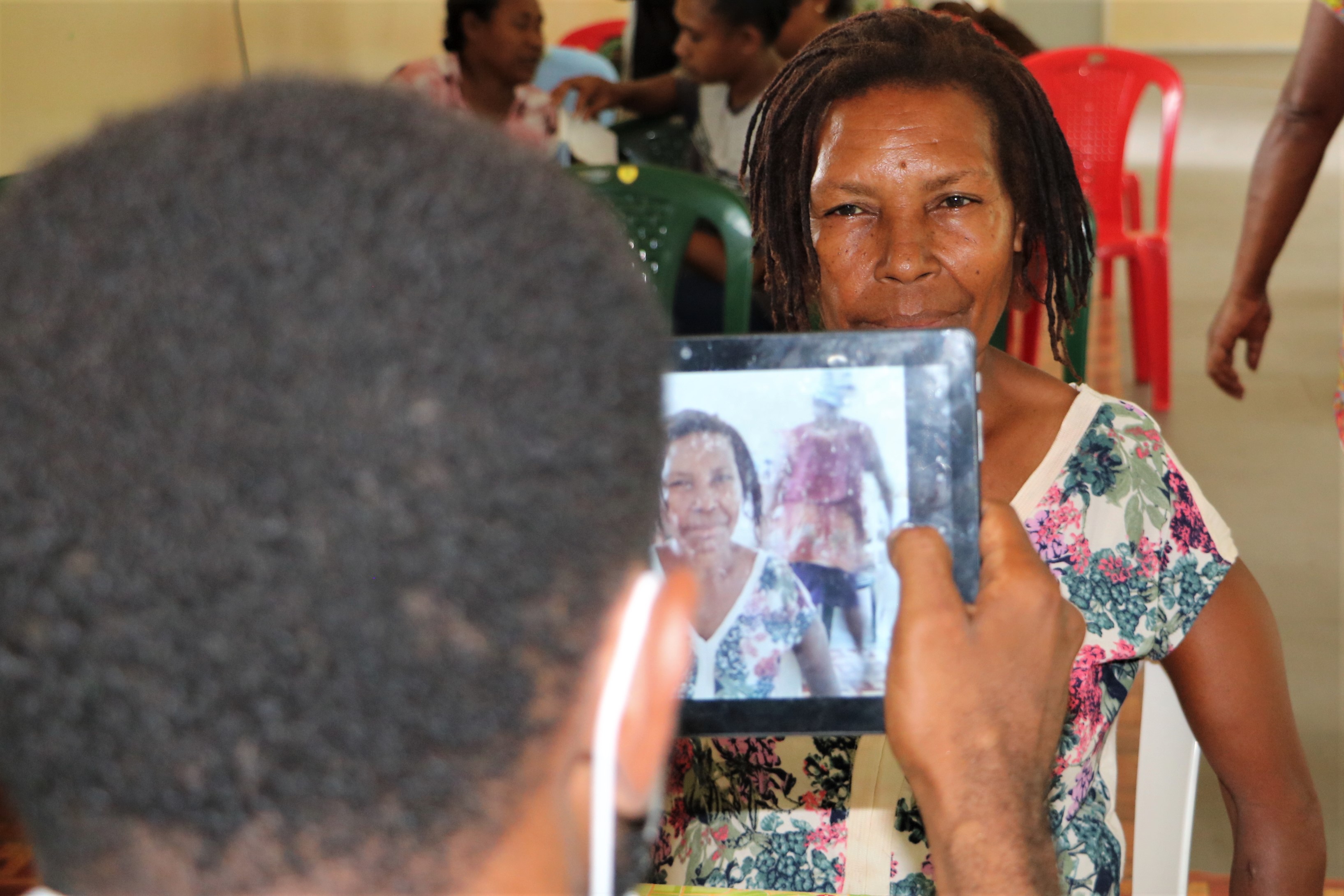 "We have very little space for a garden because our houses are built close together," she adds.
Although she may need space for a garden, the project taught Debbie and 16 other participants that a backyard garden can be accommodated in a space as that of a flower garden.
In a flower garden, one can plant beans, pumpkins, chili and other fruits, vegetables and greens.
They were also taught on how tend their mini gardens with natural pesticides and to make compost that can be used to maintain a healthy garden, which in turn would produce healthy fruits and vegetable that can be sold for an income and some to add onto their meals.
Debbie is excited about the new skills and knowledge she has gained through our intervention and is looking forward to putting it into practice at home.
"We learnt a lot of good things from World Vision, they taught us how to plant greens such as Aibika or Bokchoi (pronounced - Pakchoi) around our homes in our flower gardens," says Debbie.
Backyard gardening is an initiative of the Caring For Nutrition (C4N) project in Port Moresby communities of 9 mile and Hanuabada. According to Project data (2020), it has inspired an improved livelihood of an estimated 10,000 people.
The project is supported by the PNGAus Partnership and implemented by World Vision who work closely with the National Department of Health (NDoH), PNG Women's Microbank and the Department of Agriculture of Livestock.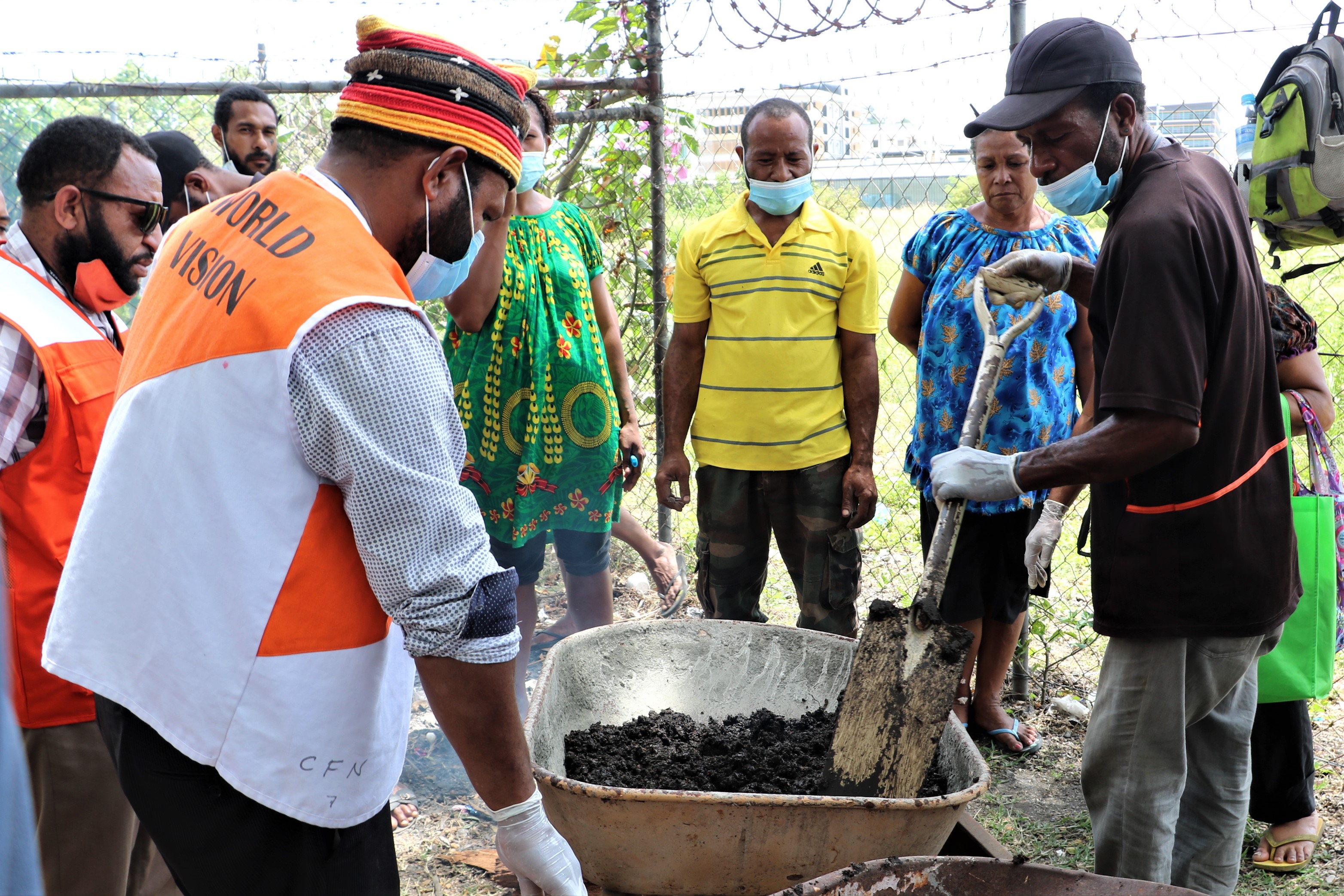 One success story is Peter Kama from Bush Wara, a peri urban setting behind the 9 Mile Cemetery in Port Moresby, who now owns a Nissan sunny sedan to assist transport his fresh produce from his backyard garden to market places and major shopping centers.
Peter also learnt how to save money from his earnings from our partnership with the PNG Women's Microbank through the Financial Literacy Trainings' conducted by a certified convener which has now inspired an improved knowledge on the importance of money and why it must be a priority to save.
"After I sell my produce, I often save the money in my bank account, just as we were encouraged to do so through the Financial Literacy Training session we received under the project," he says.
He adds that after about a year, he found that his savings had increased, and it was enough to buy a car.
"My vehicle now assists me to transport produce from my backyard garden to sell at markets. I no longer need to hire a vehicle to bring my garden produce to the market," says Peter.
Melisha Sindiwan, Micro bank's Marketing Manageress who is also a Certified Financial Literacy trainer reminds participants in her training  sessions that saving money must become a habit and it must be their first form of expenditure.
Beneficiaries who attend these training sessions are also given the opportunity to open new banking accounts with Micro bank to save money - most are for start-up small to medium enterprises.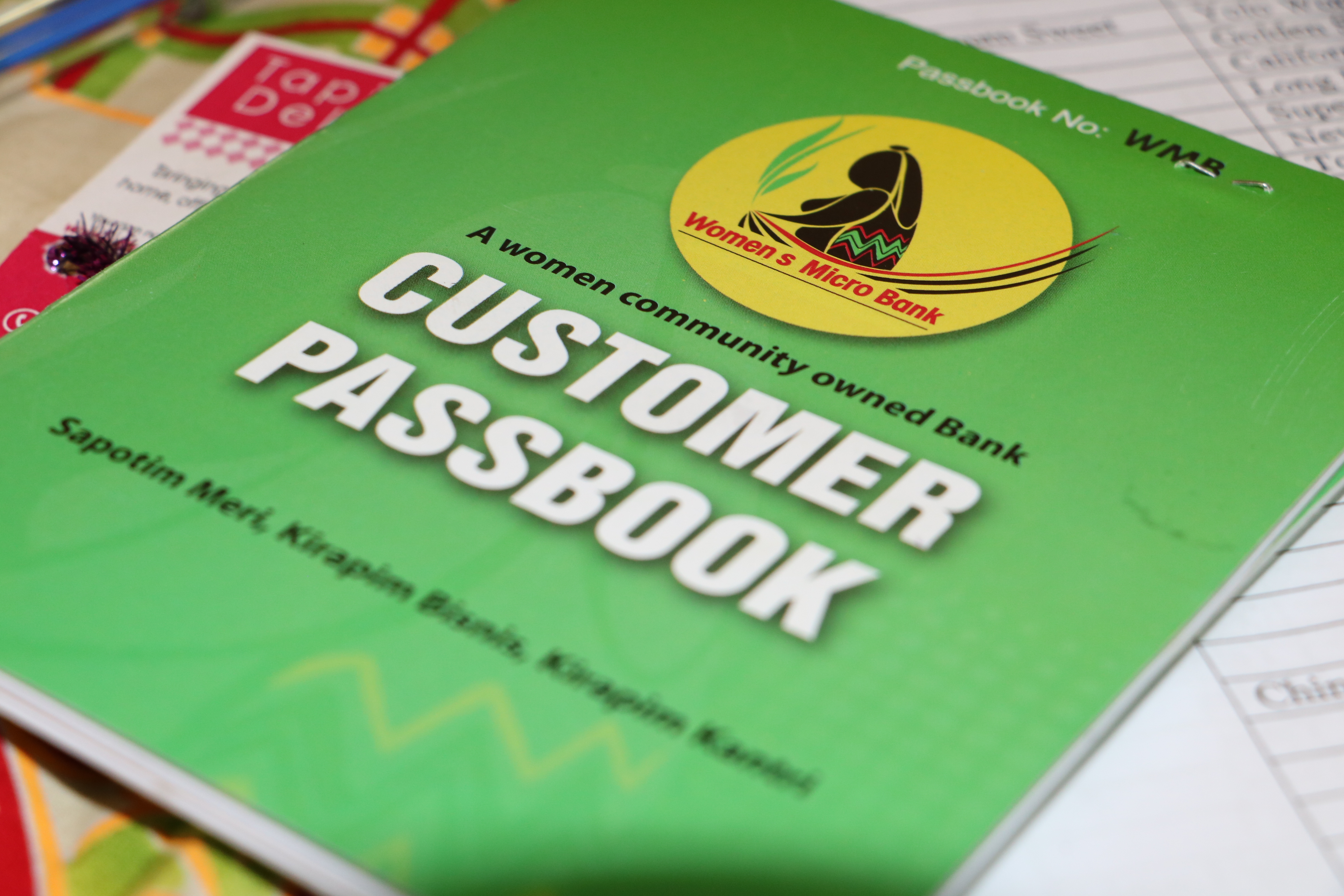 "You all should be very thankful for this, for World Vision for giving you this opportunity", says Melisha.
Debbie, the woman from Hanuabada we met earlier in this article also attended a Financial Literacy Training conducted by Melisha.
She says, "I'm very happy with World Vision because they have taught us how to save money for our children and grandchildren".
Debbie is thankful to the project because as a woman, she and many others do not have access to banking services but now they do through the project's intervention.
The C4N project ensures that beneficiaries are not only trained with skills in backyard gardening and knowledge on saving money but are also inspired to improve nutrition in their homes.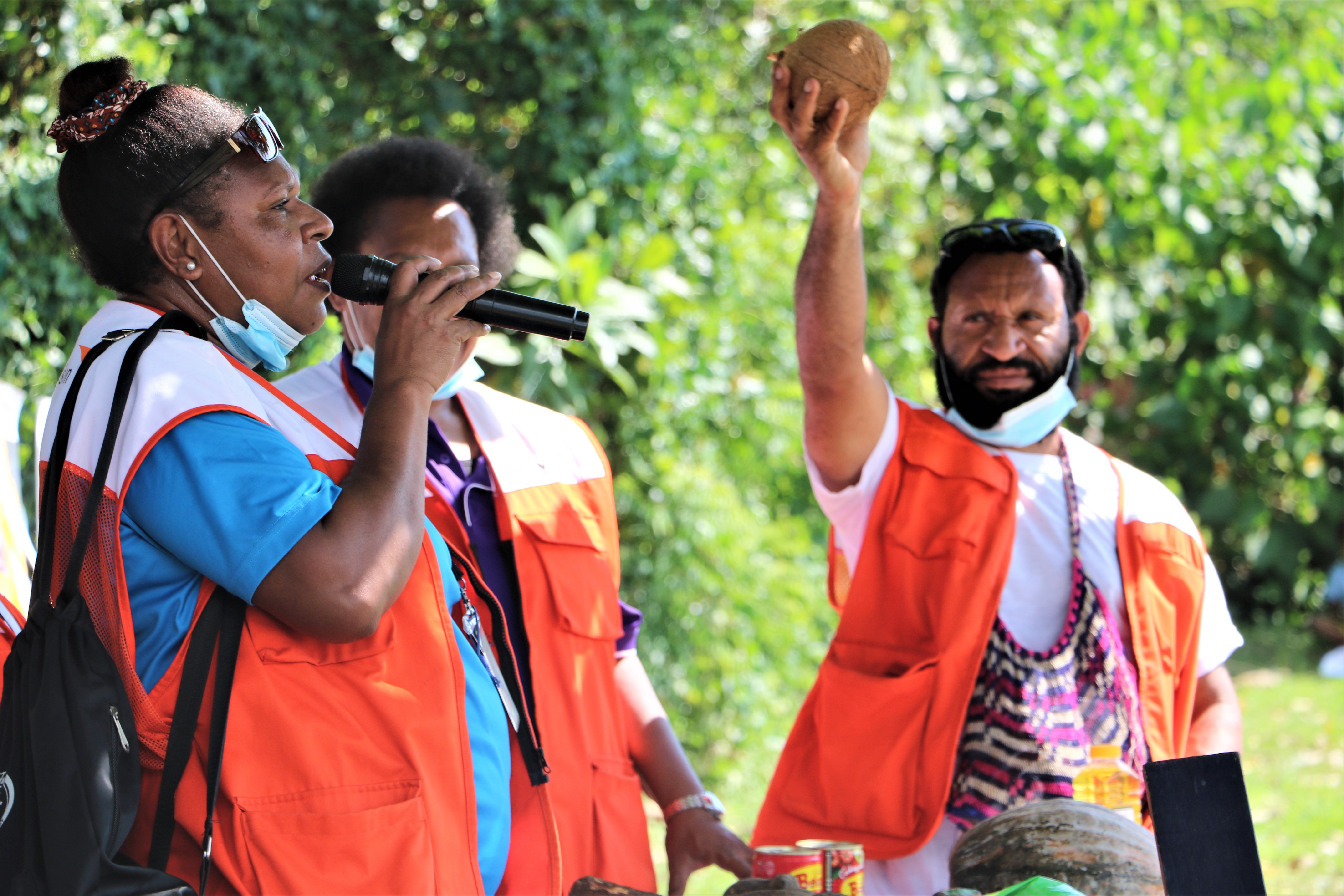 This is because PNG has a high rate of stunting as a result of poor nutrition, according to national statistics. Hence our intervention is to support the Government's efforts to minimize the high rate of stunting by promoting better nutrition.
Data show that an estimated 76 per cent of children under 5 years old have died from malnutrition in PNG, children who survive are stunted, which is about 50 per cent as of 2015 statistics.
The project understands that for families to have balanced nutritious meals which will result to a lower rate of malnutrition in the country; families must be equipped with skills and knowledge on how to support themselves.
C4N Project Coordinator in Port Moresby, Larsen Neayambe says that a backyard garden provides more vegetables for families who take up the practice and it also generates income for families to use to support their children's wellbeing.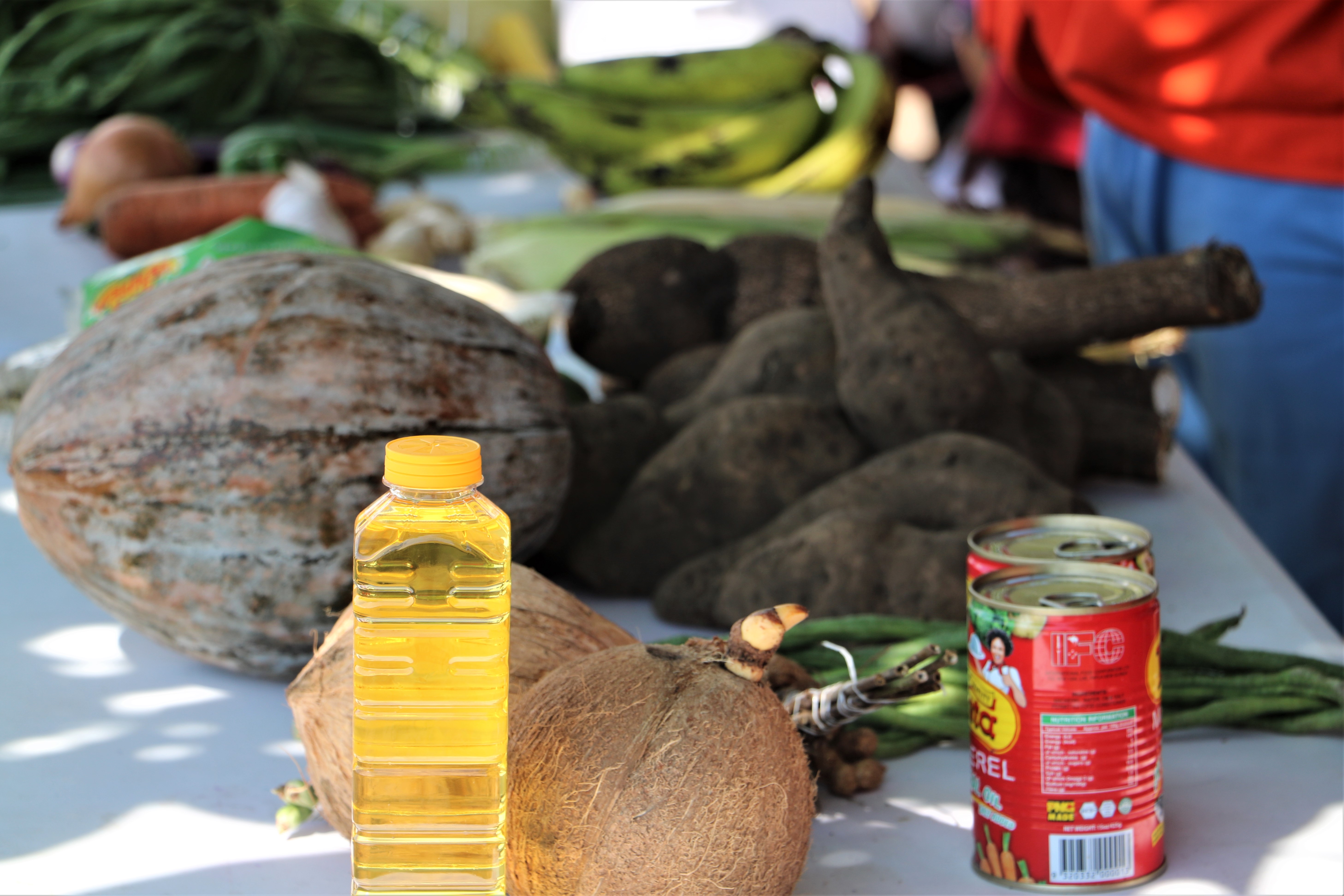 He adds," It also leads to savings for purposes of emergencies for children in times of sickness, pregnant mothers' complications and also extra income to purchase others foods to provide a balance meal".