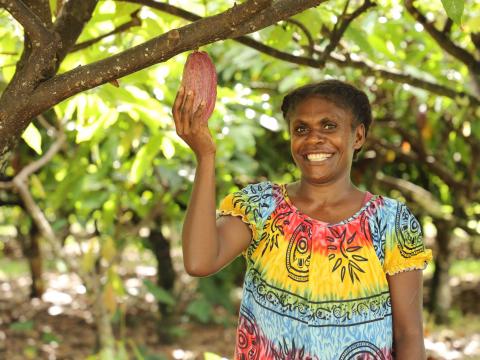 Financial literacy improves livelihood for Rachel and family
Friday, July 19, 2019
Raylee is in grade 5. Until recently, he had to wake up early to make it to school on time as he had to walk quite a distance. Things have since changed. "From selling chickens, my mum saved some money and bought me a bicycle. Now I can get to school on time, even when it rains," shared 13-year-old Raylee.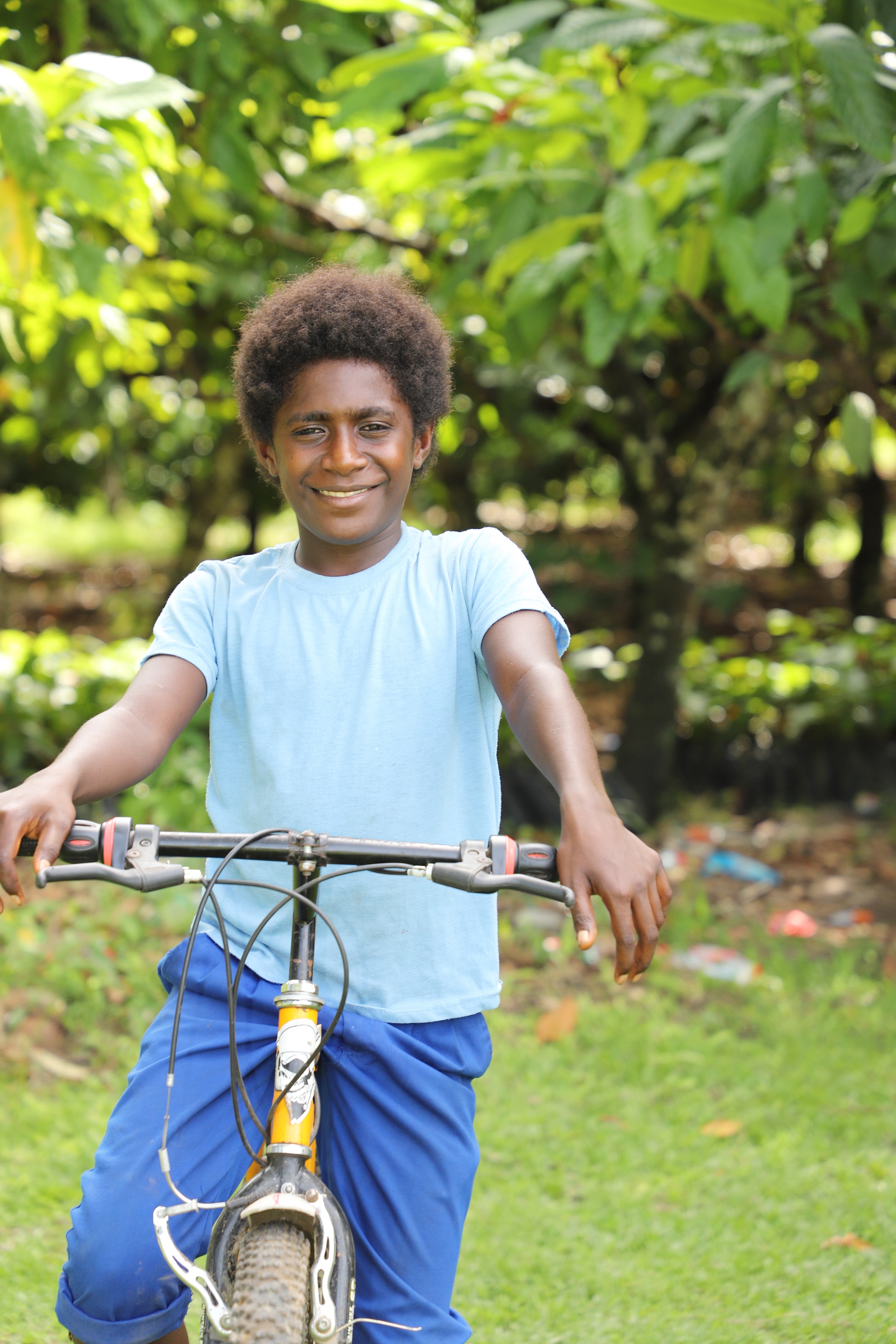 Raylee and his mother, Rachel, are from the Autonomous Region of Bougainville in Papua New Guinea, an island home to over 300,000 people. Many people in Bougainville embrace agriculture as one of the main sources of income.
Rachel and her son Raylee live in north Bougainville. Rachel is a young mother of four, a cocoa farmer, and now, a poultry farmer and a respected financial decision-maker in her family.
Rachel is one of the beneficiaries of World Vision's Financial Literacy Inclusive Project (FLIP), a project funded by the Papua New Guinea and Australia Partnership through the Australian NGO Cooperation Program (ANCP). The project aims to help rural households improve financially, and have better access to money in their daily lives, by improving savings behaviours through basic financial literacy skills.
World Vision Project Supervisor Grace Kerepas shared, "FLIP is a three-year project that began in 2018 and is expected to come to a close in 2020. The project works in communities from north to south Bougainville, establishing 42 savings groups and training over a thousand farmers."
Rachel is the treasurer of the Vanum savings group, established under the FLIP project. The group exhibits a high potential for sustainability after the project closes.
"In my view, budgeting is one of the most important things we have learnt, and it is one thing that has helped us a lot," said Rachel.
The first part of the project is training individual farmers on basic financial literacy skills. After that the farmers are brought together to form savings groups under the Savings for Transformation approach. "We basically teach farmers how to budget and save their money, whether individually or as a group," says Grace.
Raylee and his siblings are also members of their mother's savings group, and says he is saving to help pay his college tuition, buy the things he needs, and build a house someday for his family.
Rachel shared, "I want my children to learn how to be responsible with their money, I want them to budget and save their money, so when they grow up they don't need to rely on other people."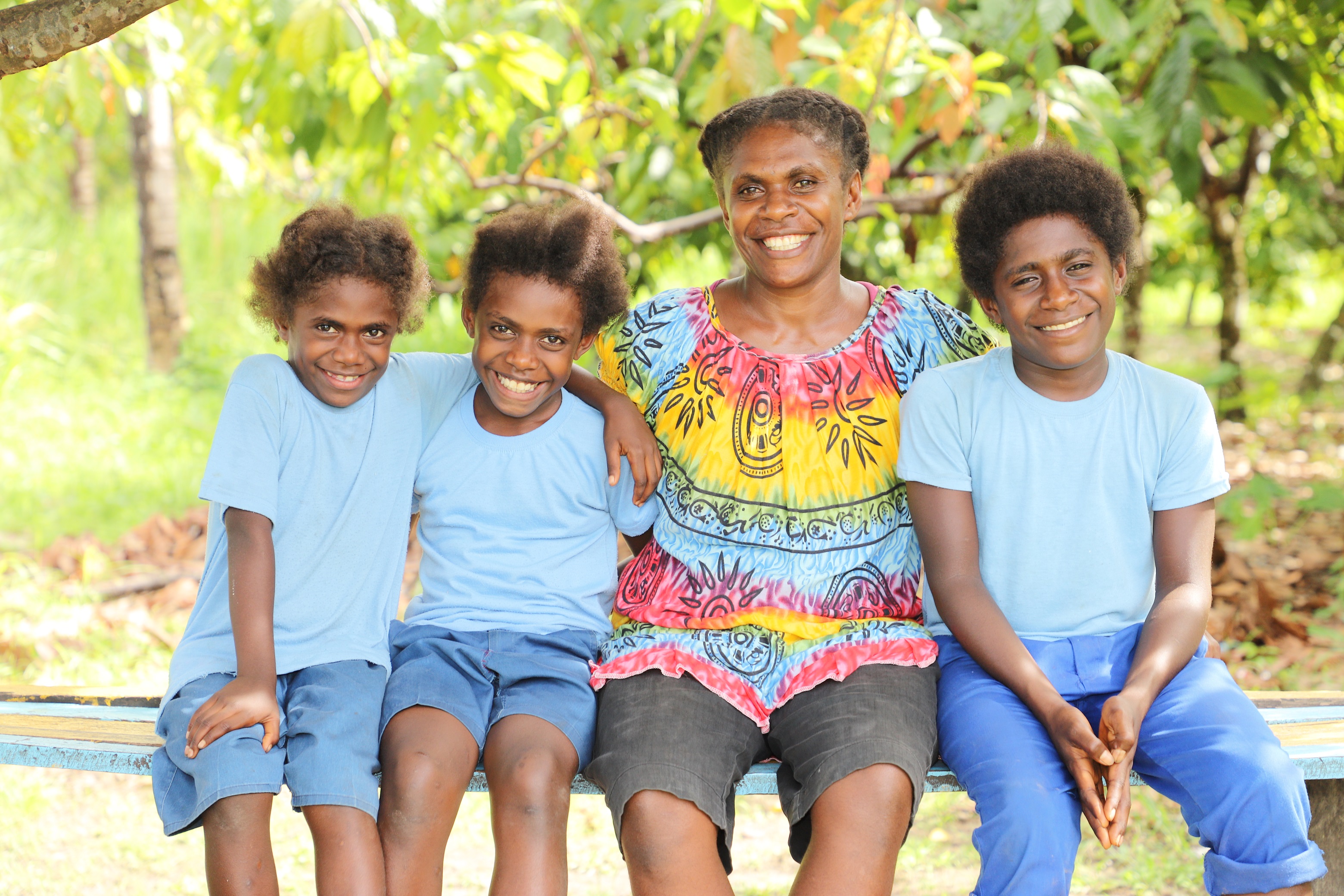 The project also encourages equal decision-making within households by empowering women to be more involved in financial decision making and business.
Rachel was the first person to acquire a loan from the Vanum savings group, and one of the first to start a business outside of cocoa farming. 
"I got a K1000 (AUD$435) loan from our savings group to start my poultry business because I learnt from my training that there are many ways to make money", said Rachel.
Rachel started with 50 chicks. She later sold each one for K50 (AUD$21) and was able to repay her loan before buying her second batch of 100 chicks.
"Now I am on my fifth batch of 250 chicks. I have decided to sell my chickens for K35 (AUD$15) after my first batch to allow sales to move more quickly", said Rachel.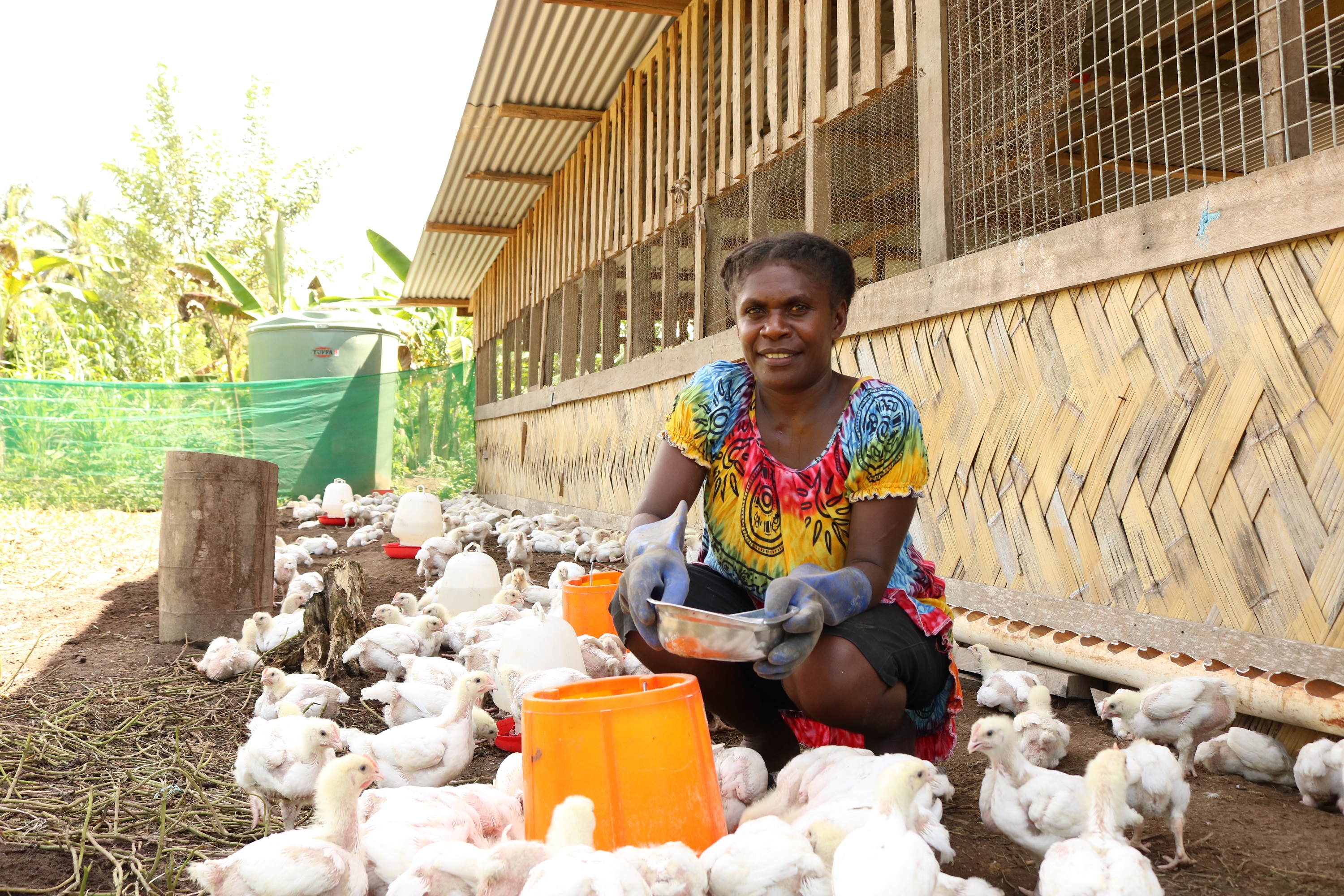 The FLIP project complements the Productive Partnerships in Agriculture Project (PPAP), which is implemented by World Vision and funded by the Government of Papua New Guinea, World Bank, the European Union and International Fund for Agriculture Development (IFAD).
The PPAP project helps smallholder farmers improve the quality and quantity of their crops by introducing alternate farming methods and tools that can help improve the effectiveness of common farming practices.
 "The PPAP project almost tripled what we used to make from our cocoa farms, from one to two bags up to three  to five bags per month," shared Rachel.
"But before the FLIP project, I didn't know how to use the money I was making properly, and did not save and budget for other things," she added.
Since the FLIP project began, Rachel has been able to start a business and generate a new source of income to support her family. "I never used to save as much as I do now, and I couldn't plan and budget my money well to support my family," she said.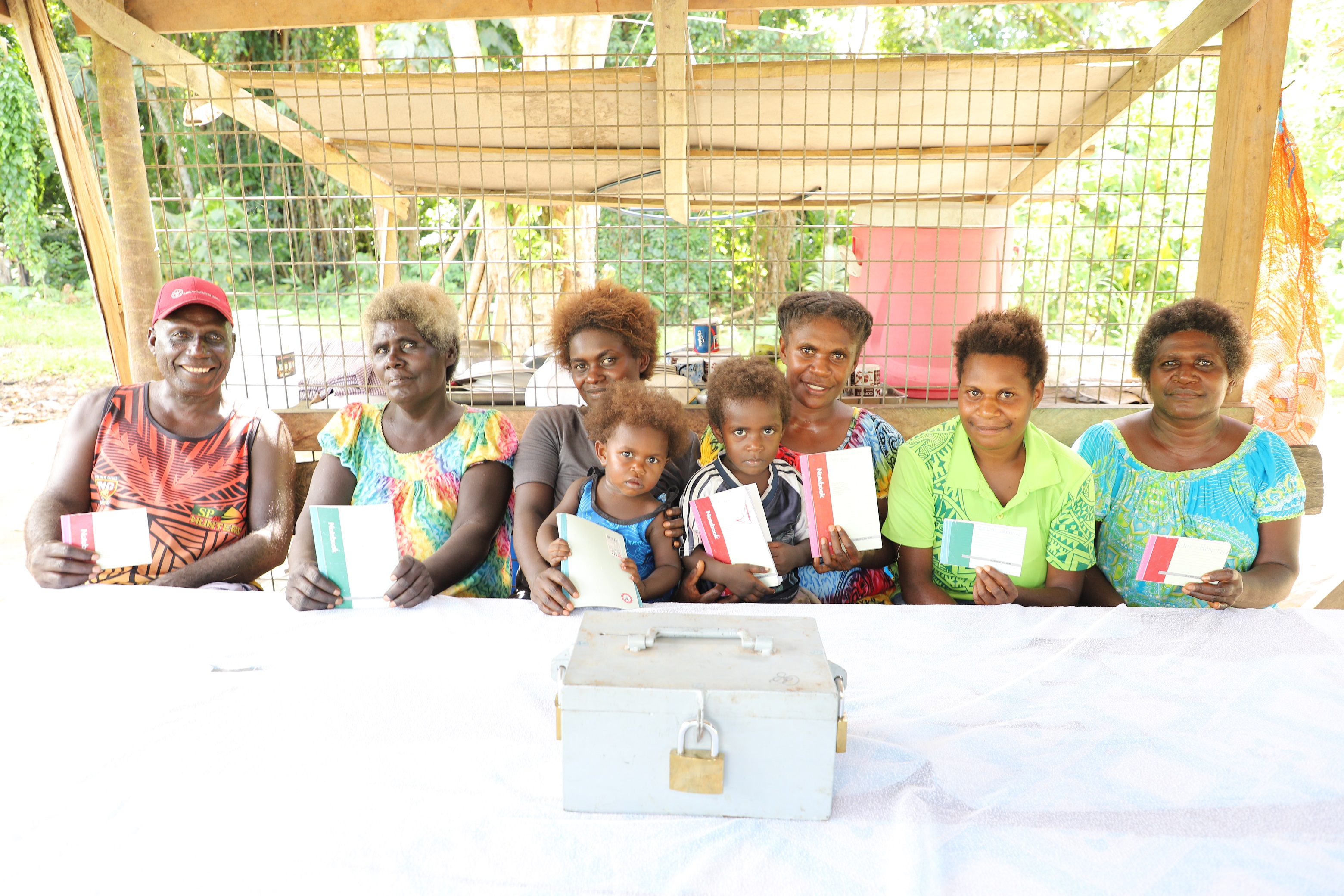 Rachel added, "Now we teach our children how to use and save their money. If my children have money, I talk to them about how they can use it properly."
From the income generated from her poultry business, Rachel has been able to buy a water tank, pay for her children's school fees, buy a bicycle for her son, and provide other necessities.
Rachel added, "We never used to travel to other places for holidays, now we can afford to take the kids to see new places and experience new things.
"I am now looking to build a permanent house, and develop a place for my business and my family. Ultimately I want to increase my earnings to buy a vehicle."
Photos: Suzy Sainovski