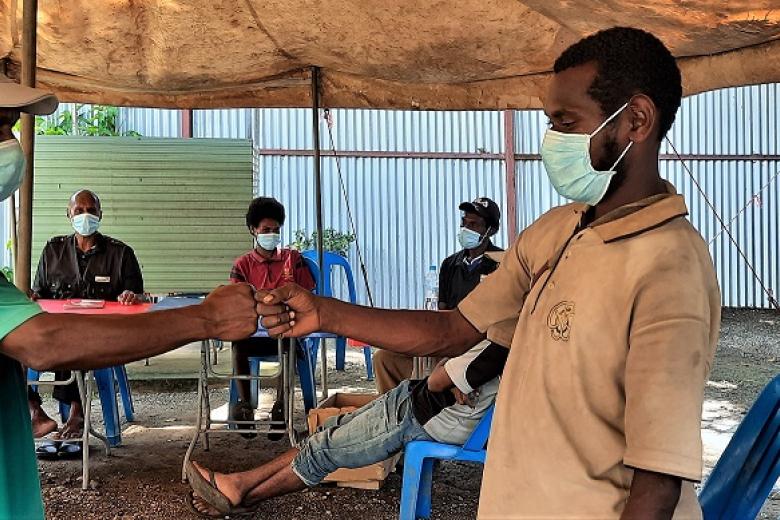 World Vision Tuberculosis project supports Paul through double disease treatment
Thursday, April 22, 2021
When Paul Abiri got sick in 2018, he was coughing so much that friends jokingly dared him to have a tuberculosis (TB) test.
He traveled from his home in Mabudawan village to Daru on a Friday morning and approached the community-based TB screening van at the sports oval.
Paul, who lives with a disability, was greeted by the team of volunteers from the Stop TB project who explained the screening process and collected a phlegm sample.
As instructed, he showed up again the following Monday and the screening team accompanied him to Daru General Hospital for phlegm and blood samples.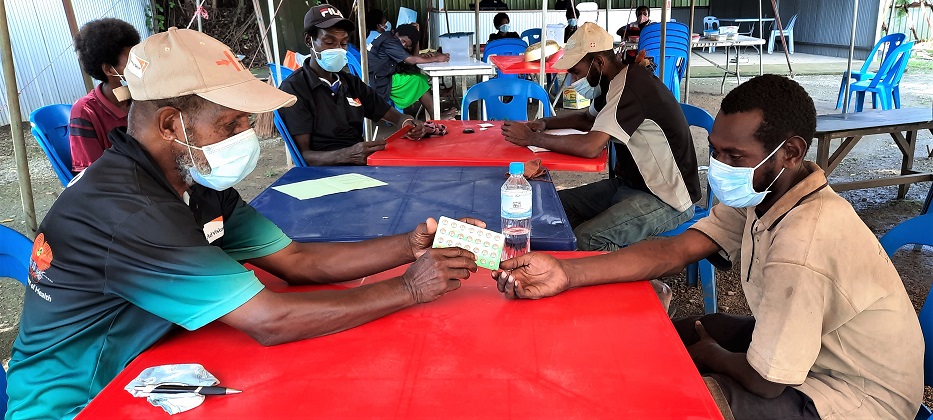 The results were no joke. Paul was diagnosed with Drug-Resistant TB and just five days after his journey down from Mabudawan was put on the 18-24 month treatment regimen.
"I was shocked when the TB officer informed me of my test result," Paul said.
He then received another setback when his blood test results came back HIV positive and were put on antiretroviral therapy (ART) treatment. 
"It was such an emotional time for me trying to process all this information," Paul said.
"When the health worker broke the news to me, I thought of how I was going to be able to live my life. I was so downhearted."
Through Stop TB's directly observed treatment short-course (DOTS) program, a treatment supporter was assigned to assist Paul with his daily TB treatment and ART regimen at the World Vision Daru Accelerated Response to TB (DART) site.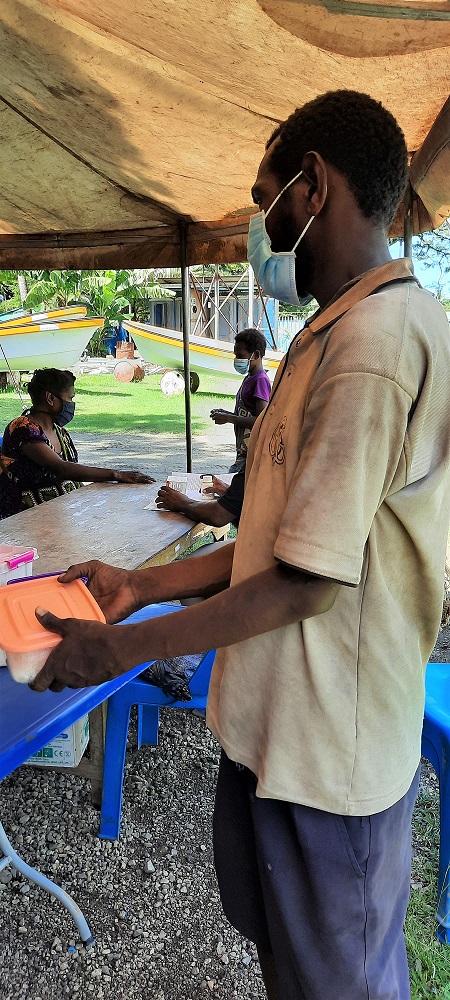 The Stop TB project is supported by the Papua New Guinea-Australia Partnership and implemented by the Western Provincial Health Authority and World Vision with technical support from the Burnet Institute.
It is focused on a comprehensive patient-centered model of care that provides intervention for TB elimination.
The project is responsive to the needs of patients with disabilities and appropriate measures are put in place to ensure patients like Paul are provided with home-based DOTS by their treatment supporters.
The Stop TB project also deploys, trains, and supervises 47 treatment supporters – more than half women – who provide daily treatment to patients at five community-based treatment sites on Daru Island in Western Province's South Fly District.
Lunch and monthly food vouchers are also distributed to patients at the DART sites on Daru Island – providing an additional incentive for undertaking treatment and ensuring good nutrition to aid TB recovery.
More than 4,920 people have enrolled for treatment in Daru since 2012 and 95 percent attend their daily visits. According to the treatment supporter Bauwo Koivaku, Paul has never missed a day of treatment and always receives his vouchers.
Having a disability and combating two diseases, Paul has faced and overcome many challenges.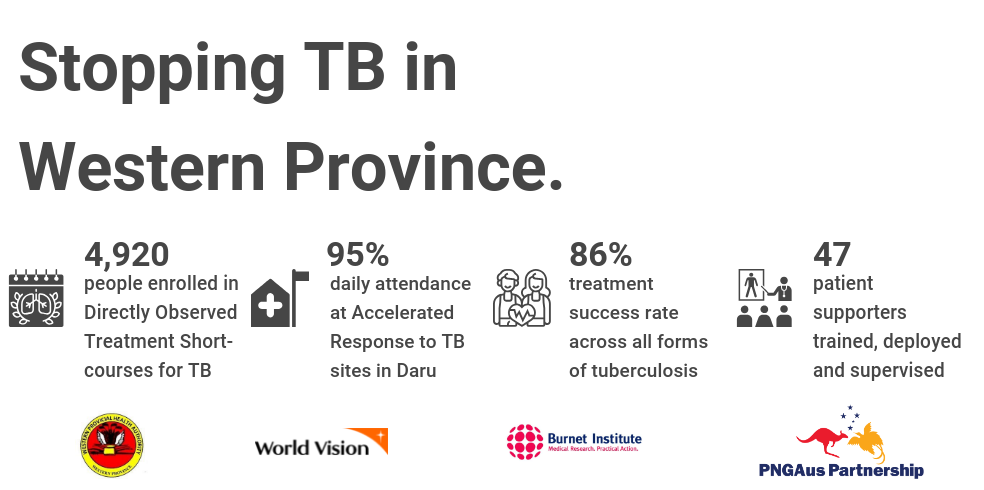 He was motivated to continue with his medication so that he can recover and said he is thankful for the treatment supporters program which ensured he received medication.
This support even continued during the first COVID-19 lockdown last year along with awareness activities and stringent prevention measures which meant all treatment supporters were required to wear masks at DART sites or while conducting home-based DOT visits.
Paul finally completed his TB treatment in May 2020 and is continuing to self-administer the ART treatment which he collects from Daru General Hospital. He is grateful for the modern medical intervention and his faith remains strong as ever.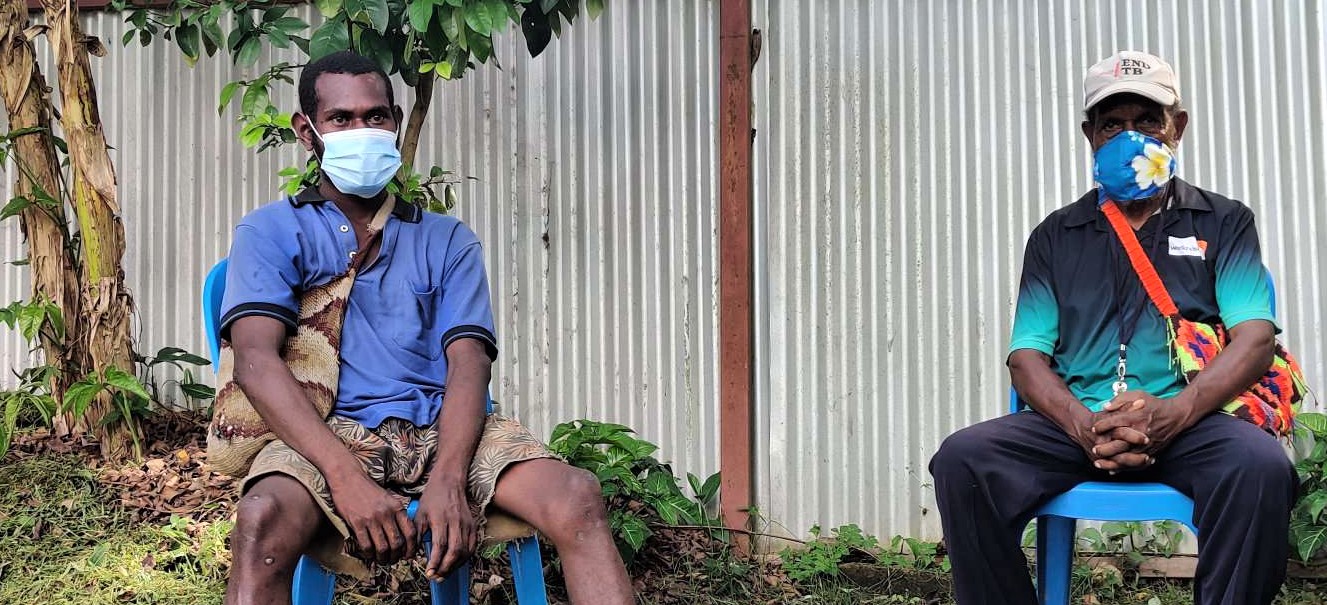 With a warm smile on his face, Paul said "I won the fight against TB and my biggest battle is HIV. I am afraid but I know that God is watching me and will take me through.