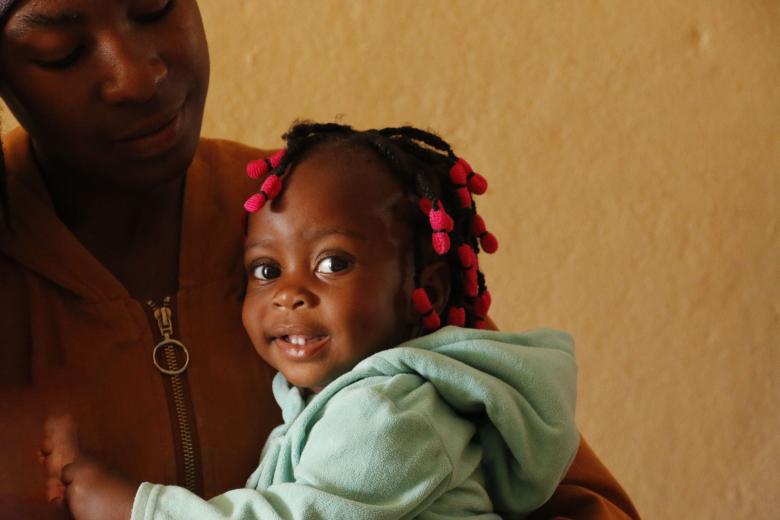 Pursuing the improvement of the food and nutrition security of children through community kitchens
Thursday, April 14, 2022
Livelihoods in Angola have been under pressure since 2013 with an increment of communities losing their assets and facing difficulties in adapting to the effects of the economic crises.
Families are rapidly exhausting their food storage resulting in a reduction in the number of meals they are able to have per day, with immediate repercussions on children's health and nutrition status. Mothers are challenged with their children's nutritional status, yet one of the primary reasons they cite for not participating in numerous lifesaving programs is that their communities are located far from the major cities.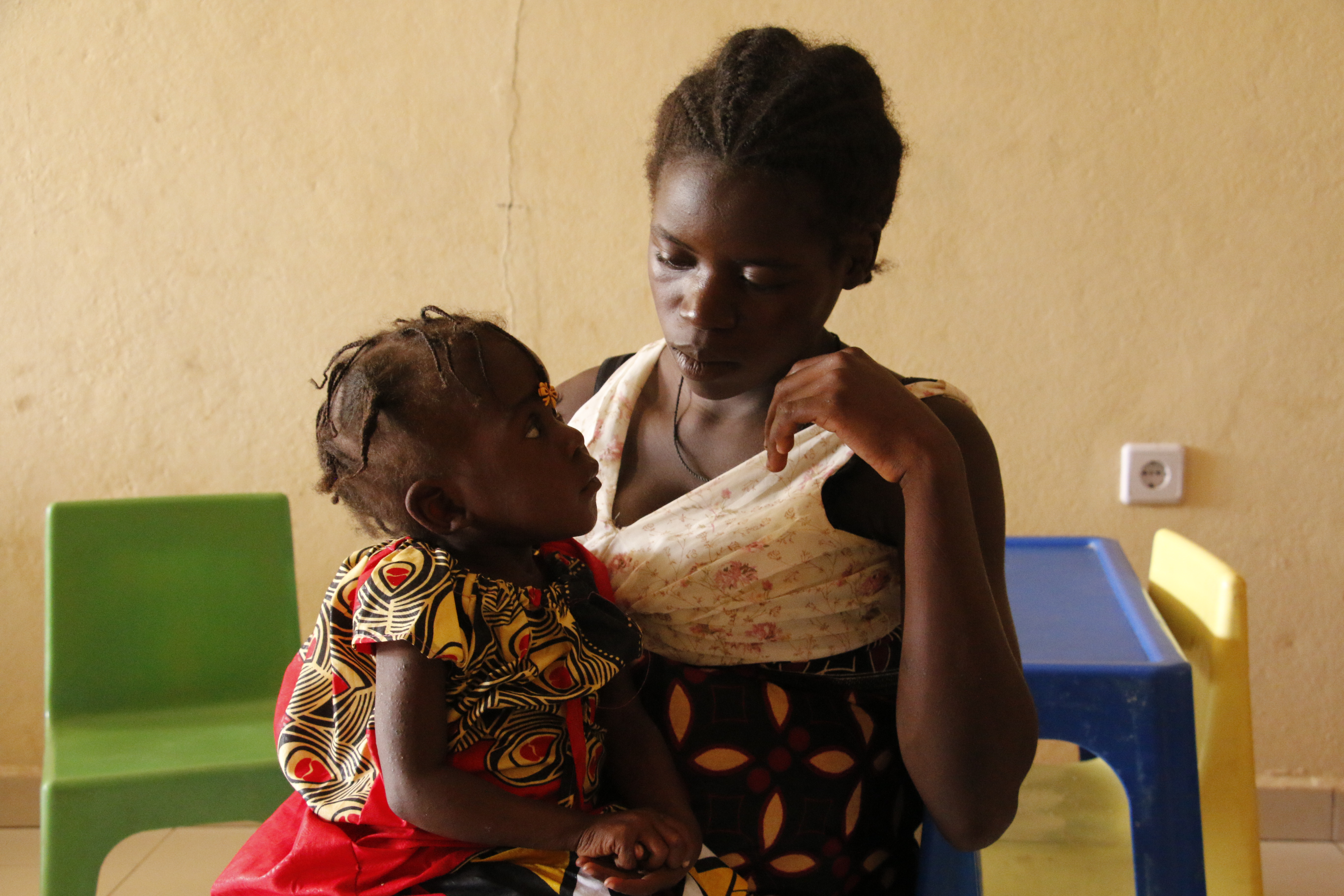 "It takes me three hours to get to the nearest health post to receive care for my child who is malnourished," says Tchiohonga, who is pregnant with her second child. She said that if she does not get a lift from her neighbors she could barely go to get treatment for her child.
To help address the nutritional challenge at the community level, World Vision Angola's Office initially planned to implement a community kitchen demonstrations approach that provides knowledge and instruction to mothers. So that with their participation, they could improve their abilities to prepare adequate and nutritious meals, and take advantage of the Information Education and Communication (IEC) activities always present during food preparation.
Following the success of the community kitchen demonstrations in Namibe, the provincial Governor requested WVA to rearrange activities and turn the approach into permanent kitchens that could serve meals to children every day.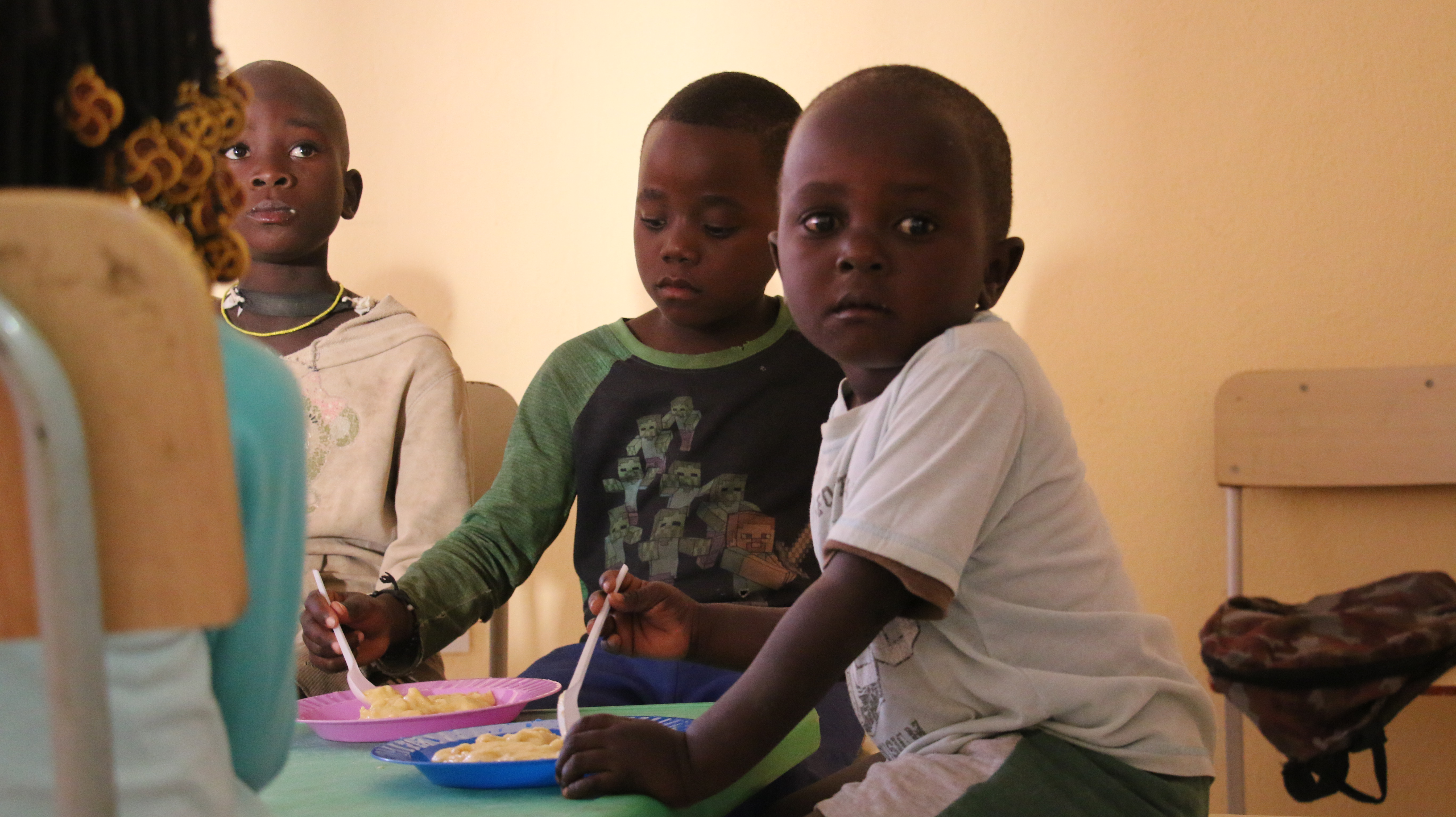 As a result, kitchens were installed in all of the municipalities covered by the project. The location was provided by the local government, while World Vision furnished the kitchens.
Every day, roughly 25 to 30 children aged 0 to 10 years old are served pre-mixed porridge at the kitchens in Namibe. This meal aimed to combat malnutrition and the pre-mixed consists of a blend of cereal and soy flour mixed with vegetable oil and sugar.
"If taken regularly and following carefully the recipe, this porridge can deliver many of the important nutrients a child needs and leverages their nutritional state, even while ingesting very little complimentary food," says Lucas Henriques, World Vision Angola's project coordinator for Health System Strengthening Program (PFSS).
"When those kitchens were being established, some criteria had to be taken into account for sustainability reasons, for example, the focus was on attending severely malnourished children or even orphans or children with severe nutrition disabilities and children in extreme need."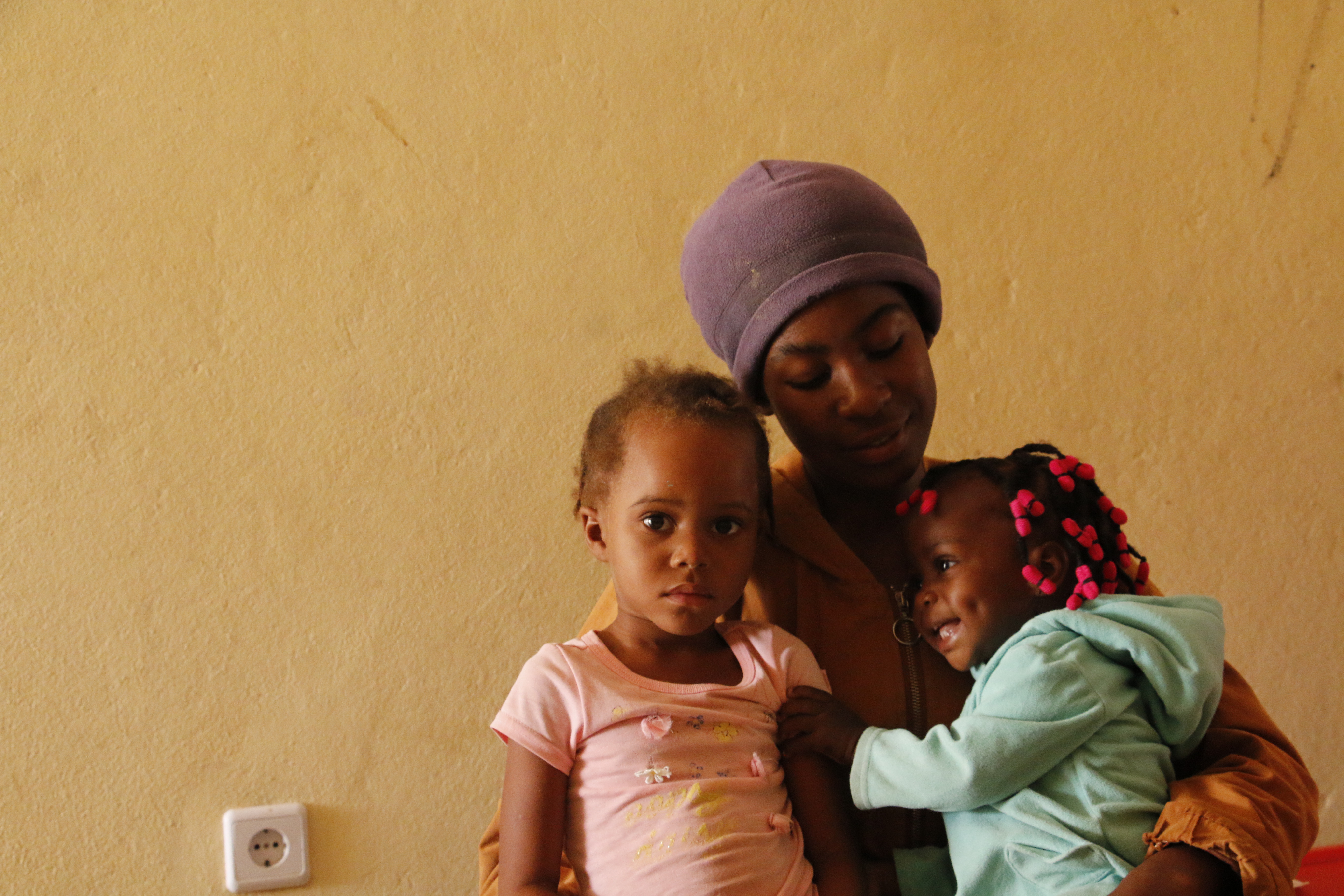 Zoe is 8 months old and, although being quite active, she was not gaining weight in accordance with her age, so her mother decided to enroll her in the program so she could receive the pre-mix porridge. She comes to the center every day to eat the porridge, and according to Edna, the child's older sister, "Zoe truly loves the pre-mix; she doesn't want to eat the other regular porridge even at home".
Every kitchen has a responsible person, a logistician, and at least two mothers in the consumption of porridge. "We conducted training in all of the municipalities where these kitchens were built," Lucas explained. According to him, children receive a meal based on a pre-mix every morning, followed by a reinforcement meal to the whole community provided by the partner Social Affairs later in the afternoon.
The Community Kitchen demonstration approach in Huila province, funded by World Vision in Hong Kong, is working with approximately 1600 mothers in two municipalities, Chibia and Humpata, to ensure that the IEC material they receive is used to educate children and families and mobilize the communities adhering to the project.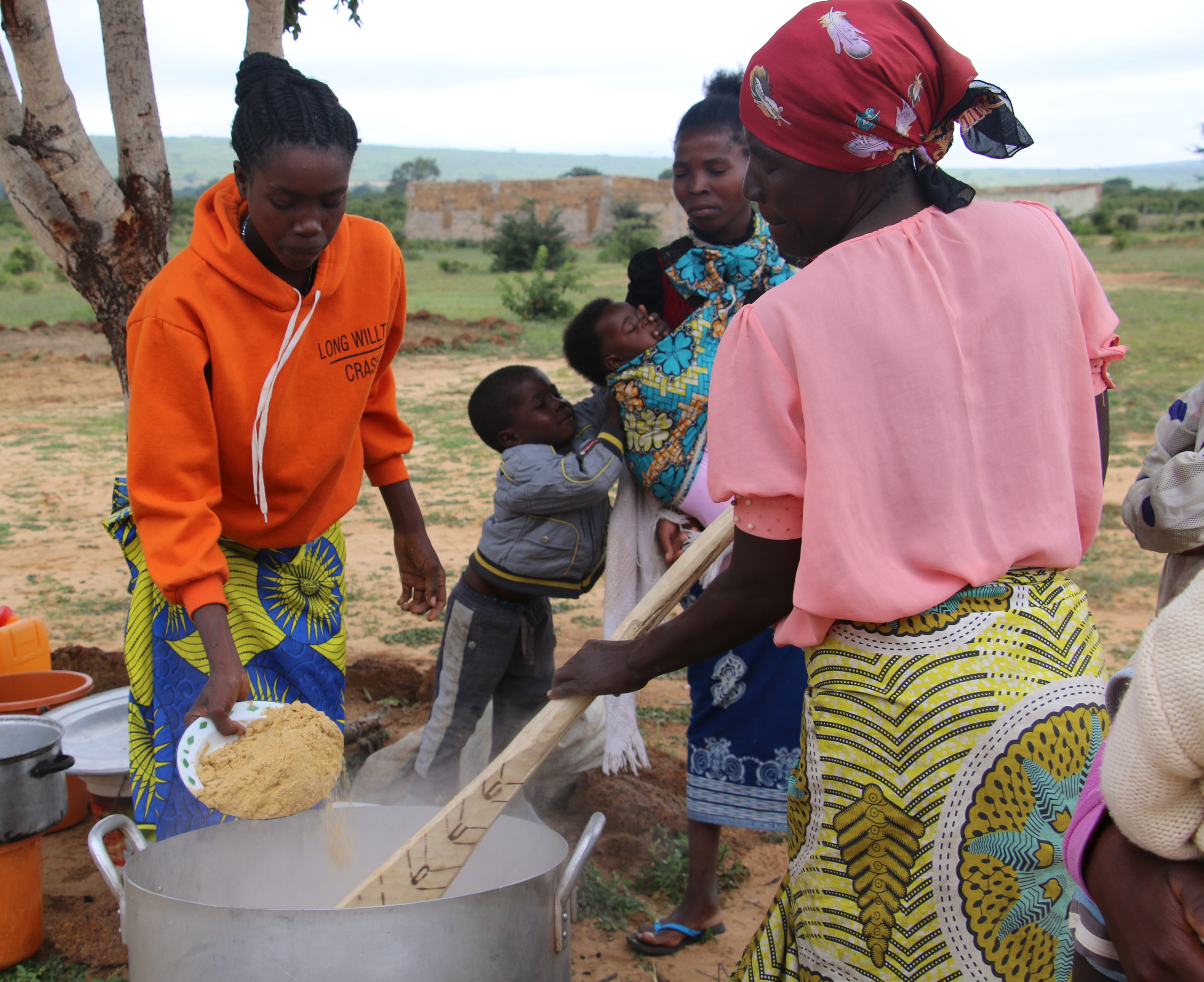 Some mothers used to leave their children at home while going to the field without a proper meal, but since they began to attend nutritional classes and learned how to prepare nutritious meals using local products, that has increased in healthy children.
In terms of impact, this program aims to improve children's food and nutrition security, as well as boost mothers' awareness and understanding of appropriate nutrition practices, by increasing food availability (both in amount and variety) and optimal food use and consumption.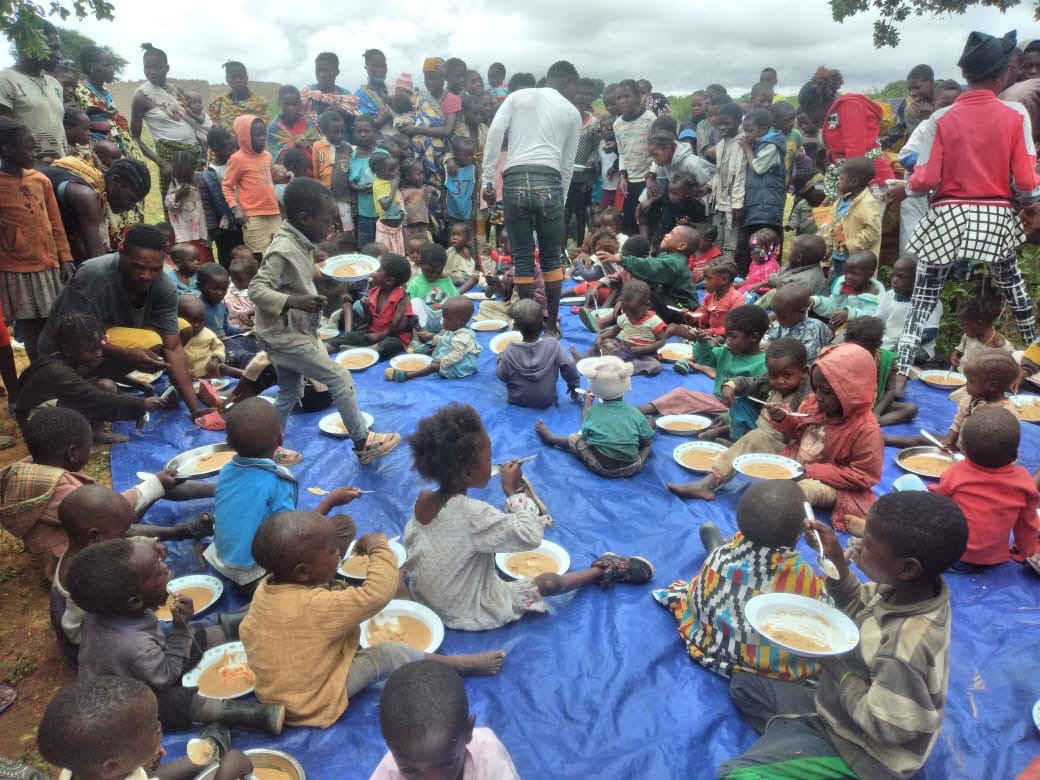 Before beginning to implement the Community Kitchen's approach in Namibe and Huila, a needs assessment was conducted in collaboration with the National Health Ministry, Provincial and Municipal Health Directorates (DPS and DMS), and covered the Angolan Government's priorities for improving the quality of nutritional services for the most vulnerable populations.
Both the Health System Strengthening Program (PFSS) and the Improving Food Security and Nutrition projects target to promote integrated and holistic service delivery, with a focus on women of reproductive age and children under the age of five. The goal is to increase the outcomes in reproductive, maternal and neonatal, child, and adolescent health and nutritional health.