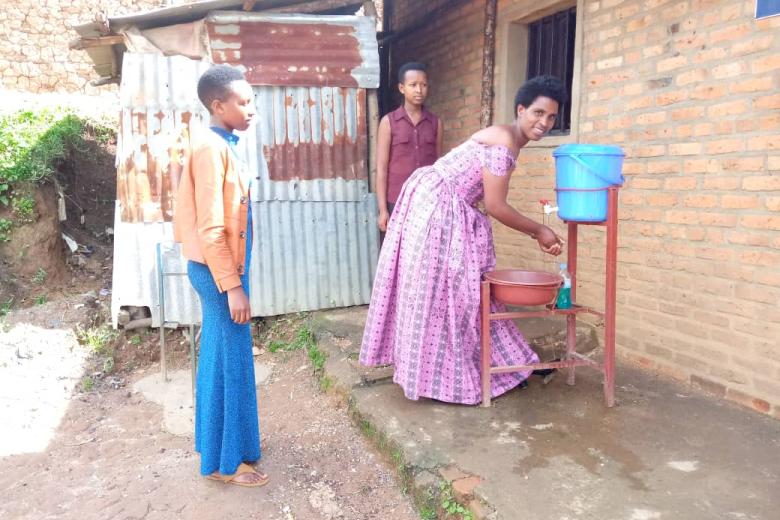 Access to clean water is keeping Chantal safe during the COVID-19 period
Thursday, May 21, 2020
Chantal Umutoni, 34, lives in Kigeme refugee camp with her husband and two sisters. She came to Rwanda with her family from the Democratic Republic of Congo in 2012 due to the insecurity that was there. They left Congo with nothing, in fear of being harmed on the way because they were not allowed to move to neighboring countries. They stayed in Ntamira transit center and later were moved to Kigeme refugee camp.
Chantal appreciates World Vision for coming to their rescue through the provision of clean water, which was a big challenge to them. They spent many hours in search of water, which was dirty and contaminated. When World Vision provided clean water to the camp, their prayers were answered. "Having enough toilets and bathrooms in the camp has helped us; initially we had few toilets in the camp but now we have enough," adds Chantal. The provision of toilets and bathrooms improved hygiene in the camp and thus reduction of poor sanitation related diseases.
Elizabeth 15, Chantal's sister, states that World Vision is also giving them an education through paying school fees and scholastic materials for children in the camp.
"World Vision has done great things for us. They taught us how to wash hands during this COVID-19 period and also provided access to water. We did not give value to hand washing because we felt that washing hands at home was enough," adds Elizabeth.
Chantal and her family cannot narrate their story without stressing how World Vision intervened in the prevention of COVID-19.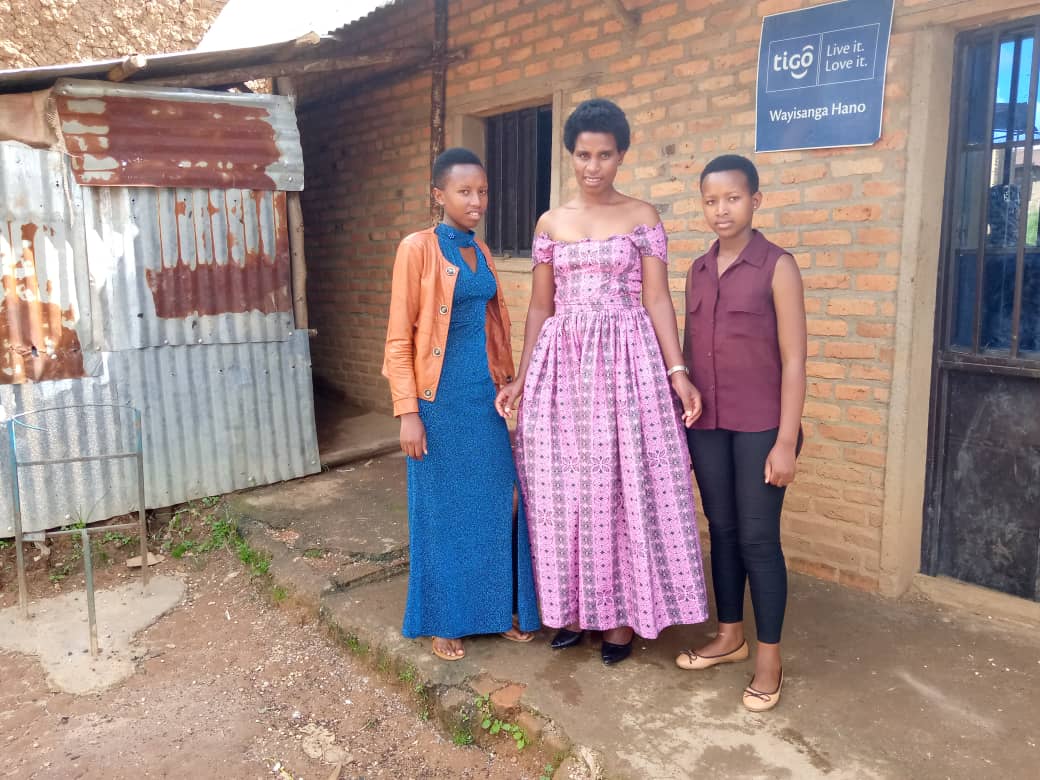 World Vision provided handwashing stations at all the entry points of the camp, meeting points like shops and places where camp dwellers collect their allowances and the same rule of social distancing is followed. Sensitization of people on the causes and symptoms of COVID-19 is done in the camps and Chantal says that this has helped them understand how to protect themselves against Coronavirus.
"World Vision helped us to learn how to wash our hands. We now wash our hands frequently, which was not the case before. We have more handwashing stations and they are easily accessible in the camp and even at the entrance," Chantal said.
Chantal also noted that during this COVID-19 period, some volunteers were stationed at every water point to help the people ensure social distancing. Sometimes when there are many people at the water collection point, there is a person to help fill their jerrycans and they just collect them in an effort to avoid crowding the water point.
Refugee camps may be vulnerable to infectious diseases and the spread of diseases is rapid due to the set up of the camps. Kigeme Refugee camp is located in Nyamagabe district in the southern province of Rwanda. It has 4,004 households and a population of 21,181 people who, like Chantal, all have access to clean water and are keeping safe during this period of COVID-19 through World Vision support.