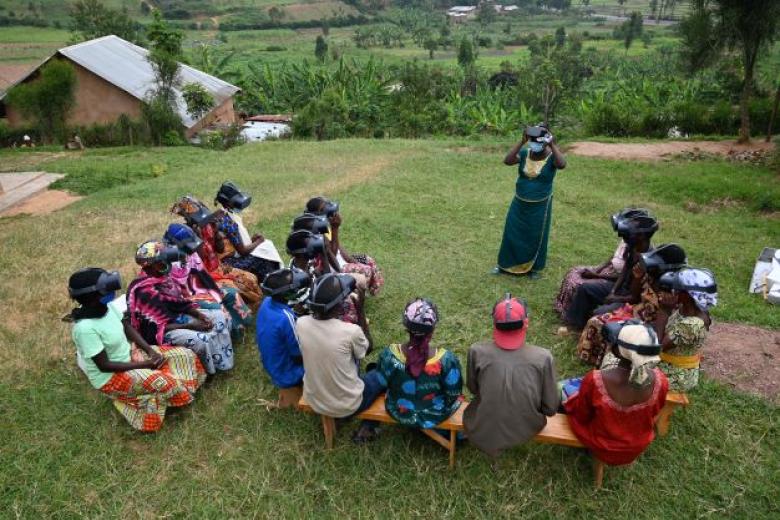 Advancing capacity-building in Rwanda through Virtual Reality technology
Thursday, April 14, 2022
In January 2021, World Vision introduced Virtual Reality (VR) technology in some of its areas of operation. This was at a time when the country, just like many parts of the world was dealing with the COVID-19 pandemic. Community gatherings were restricted as a preventive measure to curb the spread of COVID-19.
This was in itself a challenge to the over 50,000 poor household heads who were already undergoing various mindset change trainings through World Vision's Empowered Worldview (EWV) model. World Vision then purchased 700 VR PICO headset and produced digital content that trainees could play with the headset and self-train without a physical meeting with the trainers.
Juvenile, a resident of Rusororo Sector, Kigali District and father of five, says he had always attended EWV trainings which were physical but after the COVID-19 outbreak, it became very difficult to have gatherings since physical meetings were restricted.
"World Vision then introduced the use of VR gadgets and everything became easier. I could now access trainings. Once in a while, I would visit our trainer and she would take me through different sessions where I continued learning new techniques, through watching the different content in the gadget", adds Juvenile.
The VR headsets are very attractive and they capture the full attention of participants as they do not see anything around them or hear any other distractions apart from what is being played.
"From these trainings, I watched a lady who was giving a testimony about how she grew her business, I was encouraged and also decided to utilise these trainings in order to acquire knowledge which I would use to improve my farming and also be an example to others."
"As a result of understanding what I had learnt from the VR trainings, I used the first cash transfer that World Vision gave me to buy a piglet which I sold off later. I added the proceeds to the second instalment which was 45,000 Rwandan Francs (equivalent to 45 US Dollars) and bought a pig that is about to give birth", says Juvenile.
From the animals, Juvenile gets manure for his gardens hence high yields which he sells off and is also able to afford basic needs for his family. He has also given rabbits to some of his neighbours so as to develop themselves too and he employs two people on his farm.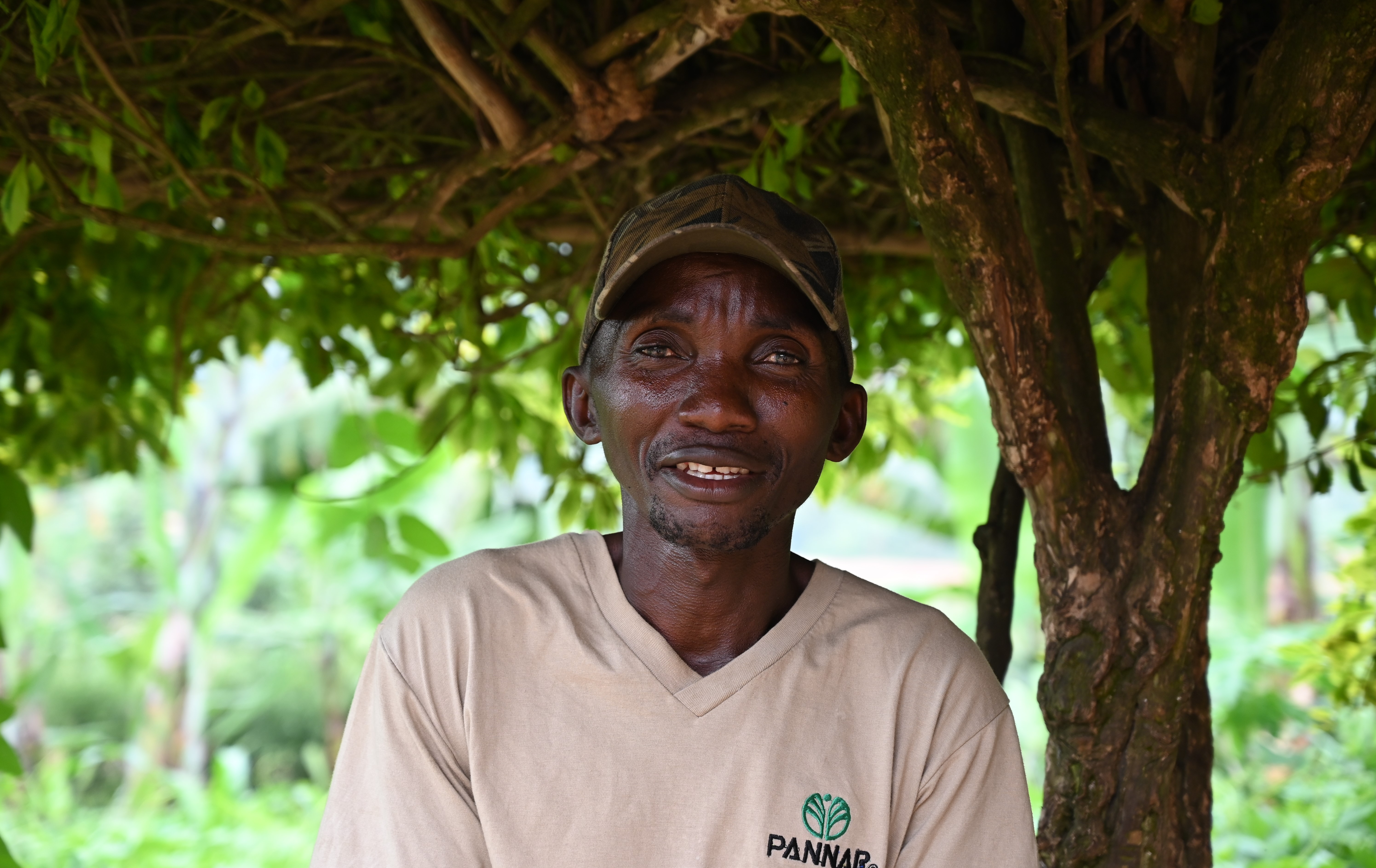 "I thank World Vision for giving me the opportunity to receive trainings especially during the lockdown when we were introduced to the use of VR technology, it made life easier and we have embraced it and using it up to now," the father of five adds.
According to Aimable Nsengiyumva, the Resilience and Livelihoods Technical Programmes Manager, "VR technology came as a solution for the beneficiaries to continue accessing training during the COVID-19 period, but also keeps being used as a new mode of training."
Participants hear the message from the trainer, watch skits and relevant illustrations and during the lockdown, trainees continued with the trainings since they had the training devices at their disposal.
Nsengiyumva adds that, "This also helps trainees see how other farmer groups apply some farming techniques without going for physical visits. This helps to cut costs since there is no expense incurred such as rent of training venue, transport fees for participants, and the facilitation fees for a trainer among others. With virtual reality, training can happen anytime and anywhere."
The digital content is standardised and it can be used to train thousands of participants for years, until it is updated at the same cost and also participants can suggest improvements on the content to align it with their needs.
Through use of VR technology, World vision has been able to reach about 60,000 beneficiaries up to date.
-
By Jacqueline Natukunda - Communications Officer