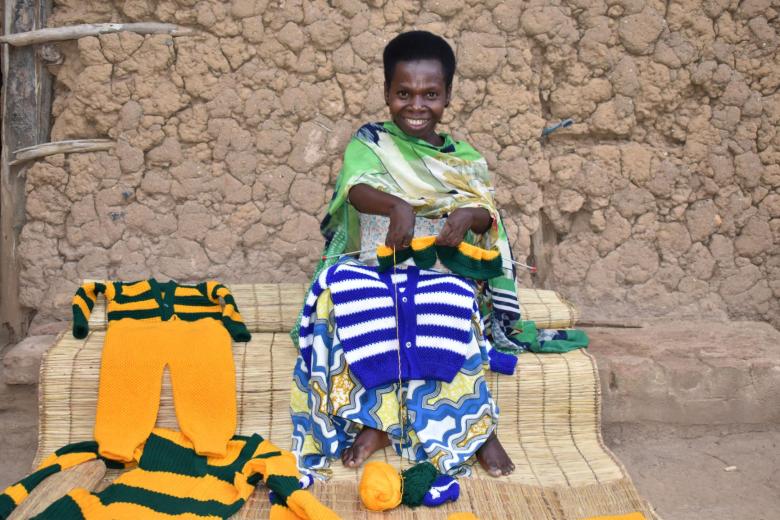 Disability is not inability – Alphonsine's story testifies
Tuesday, December 1, 2020
Alphonsine (36) is from Gasaka sector in Nyamagabe District. She lives with her mother Viviane who is over 80 years old, near the Kigeme refugee camp; home to refugees who fled from Democratic Republic of Congo.
Alphonsine was identified by the World Vision staff working in camp in their effort to support the host community. The team was amazed to see that Alphonsine actually had a skill in knitting but without any capital to put her skill to use. Through World Vision's disability-inclusive Water, Sanitation & Hygiene (WASH) and livelihoods project, the team provided her a startup kit, after which she started making sweaters for children and is now able to take care of herself and her mother.
At the age of seven, Alphonsine got polio. Her family was not able to give her proper treatment, which resulted into her becoming disabled. Both her legs and hands became disabled, and from that time, life has never been the same for her. Her parents would lock her inside the house because they did not want people to know they had a disabled child. As a child she grew to hate herself; she felt life was meaningless for her and at some point, she felt she did not want to live anymore.
Due to her condition, Alphonsine always needed someone to transport her to wherever she wanted to go. At some point, her relatives abandoned her because they got tired of carrying her around. She ate only when someone gave her food. "I would only get food when a kind neighbour offered it. Sometimes, people at my church would come to see me with some food but that did not always happen." says Alphonsine.
Through her knitting business, Alphonsine is able to buy food and other basic needs for herself and her mother. After attending a World Vision training on saving and lending – self-reliance and self-confidence, she decided to join a savings group; the majority of whose members are persons with disability.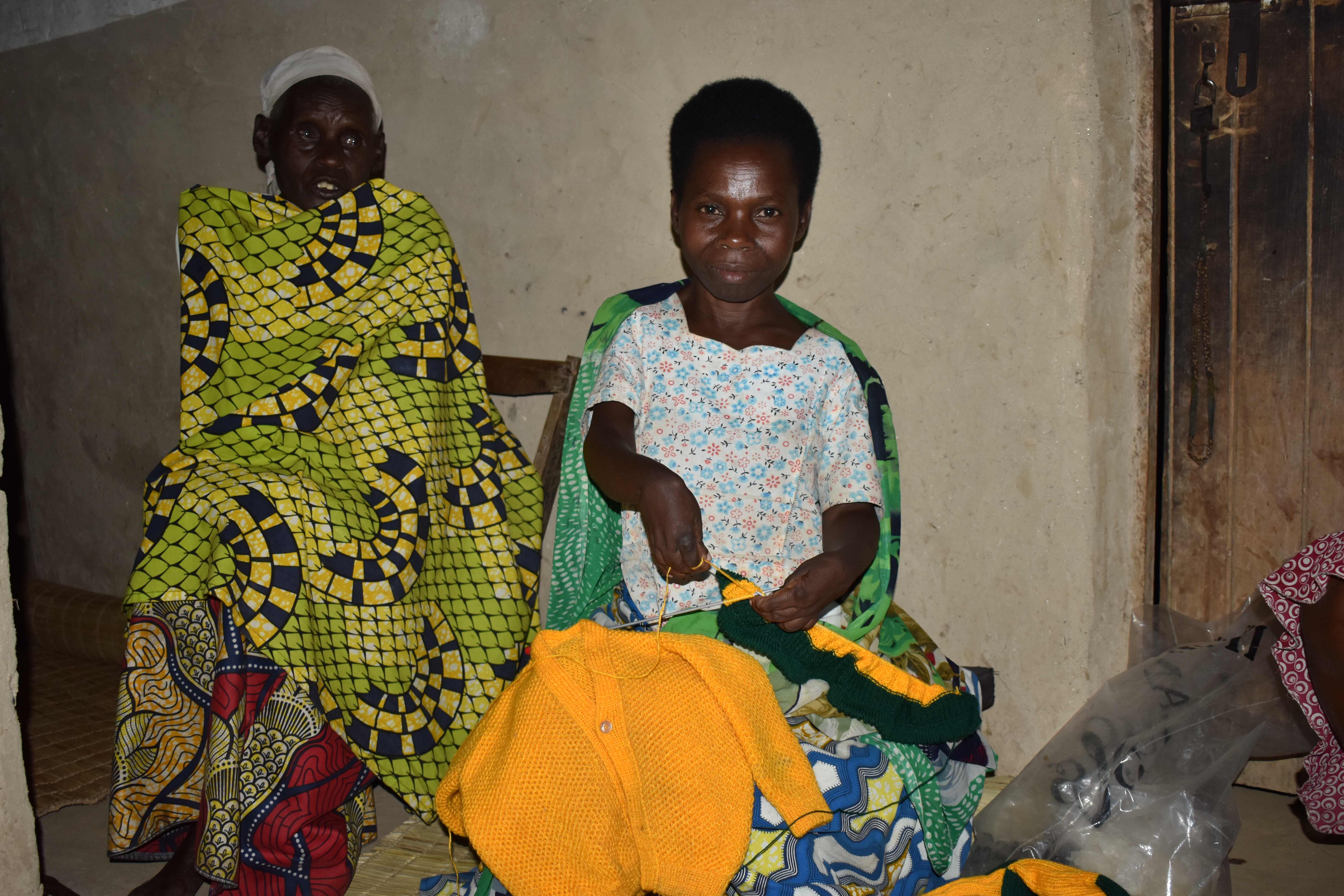 Alphonsine later started investing in livestock business as a means of saving; she bought a pig and a goat towards this. "I thank World Vision so much because they made me who am today. I had lost hope and there they were to support me with material for knitting," says Alphonsine. 
She is hopeful about the future and works hard to achieve her dreams. She plans to buy a cow from which she will get milk for nutrition and manure for her garden. Alphonsine also intends to start training other persons with disabilities in her community in knitting skills as a way to give back to the community.
 "My message to the persons with disabilities is that they should not lose hope or minimise themselves because we are also human like others," concludes Alphonsine. "Life with a disability is very had but we are capable of doing what others can do if we stay positive."