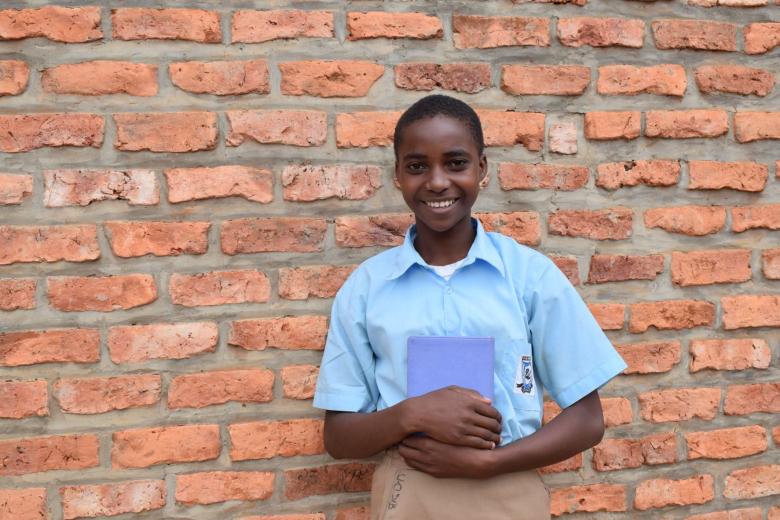 The Journey of Spiritual Growth
Friday, July 29, 2022
By: Maria Kaitesi - Communications & Public Engagement Manager
As a 14-year-old, Olive is in her first year of high school. She is the first-born of six children and lives with her grandmother, along with her other siblings.
When Olive started living with her grandmother, her grandmother would take her to Church in the community. She then joined Sunday school, followed soon by joining the choir. Olive began to learn more about God through the les-sons from the Bible that the Sunday school teachers shared with the children. "I have learned so much ever since I joined Sunday school. I have learned how God loves me so much and expects me to love others, just as much as he loves me. Being kind and respecting others are some of the most important lessons I have learned, too," Olive says.
World Vision's Christian Discipleship Program helps equips parents and grandparents, as well as Christian leaders. The leaders build programs that shape children's ministries in Church. The programs help remove the barriers that keep children from understanding, experiencing, and living out God's love and the truth of the Gospel. Through lesson and song, more children are embracing their purpose and full identity in God through the program.
Olive has a new outlook on life since attending Church with her grandmother. She shares that through her Church activities, she has grown spiritually. This has set her apart compared to the other children she sees that do not get spiritual nourishment. "I believe that the spiritual nurture I get has shaped me into a well-behaved, God-fearing, kind girl and a role model to my siblings. I usually share with my siblings all the lessons I learn from Church so they can honour God. I am glad to get to know the Lord while I am still a child because that means I will grow up with the Lord," Olive says.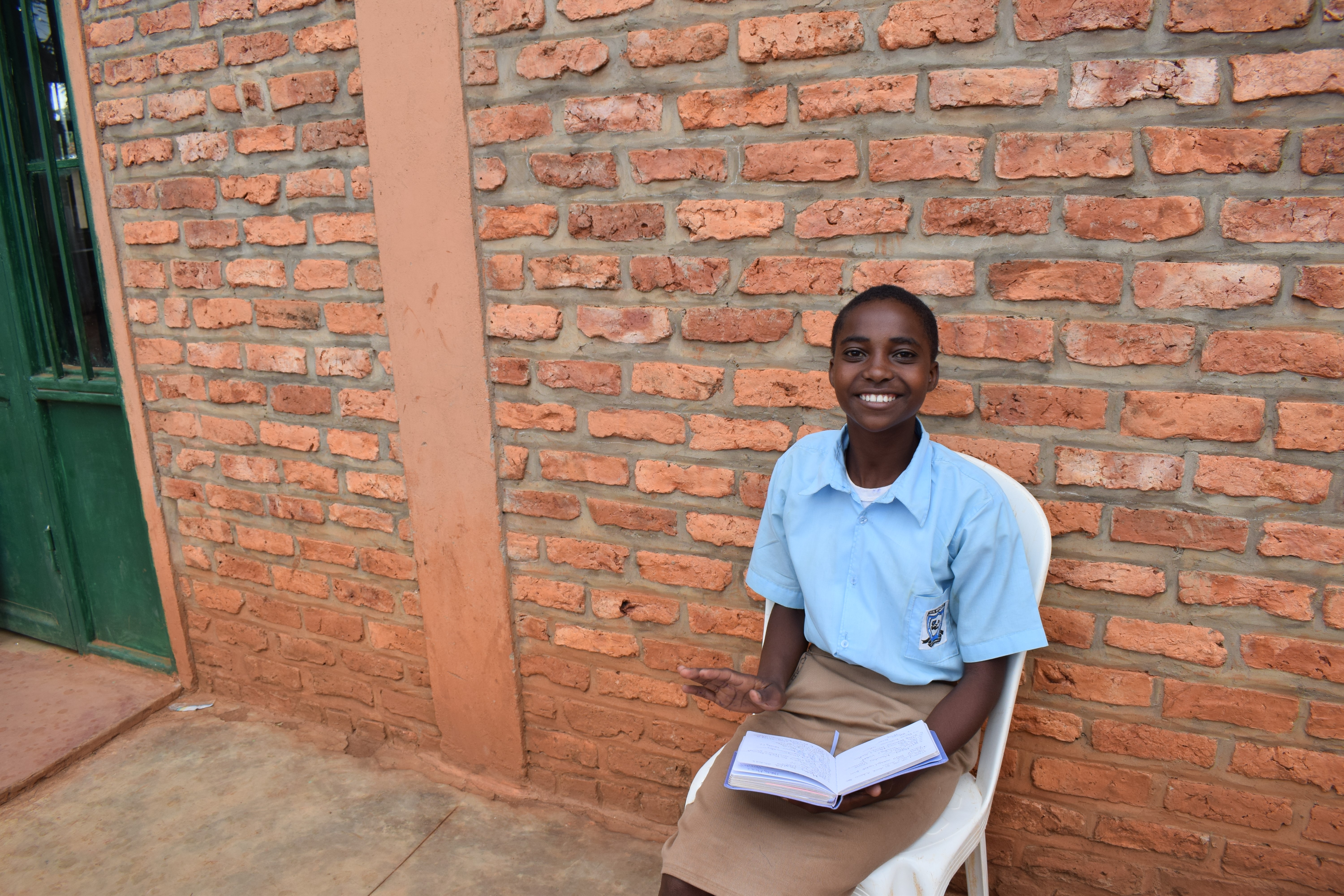 The role of World Vision, and the volunteers in the community, has changed how Olive looks at her world and future. She sees many other kids do drugs, steal, and disrespect their elders. She believes that this is because they have not received spiritual guidance and in turn, learn to do the right things. Olive wishes that more parents would ensure their children participate in Church activities so they can grow up in the ways of the Lord.
Church has changed Olive's life - she is so grateful for World Vision's work with the Church leaders, providing the Sunday school reading materials and the other support they give to her community. Her spiritual growth is the true testament of this.