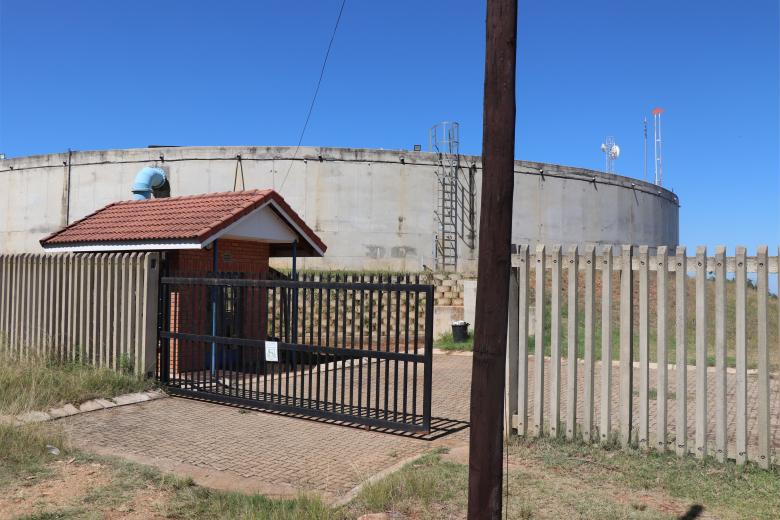 A safe water source made possible for families in Dlovunga community
Wednesday, June 1, 2022
For many people, accessing water is as simple as turning on a faucet and getting clean water to drink, cook with, bathe with, or do laundry with; yet, for many others in places like Eswatini, this is a luxury they do not have because they rely on water from distant and unsafe sources and most times these sources are used by animals aswell.
The latter was formerly the condition for the community of Dlovunga in the Shiselweni Region of Eswatini, with the latter even resulting in death as a result of the water shortage.
"Before World Vision came to our aid, my niece fell and died while trying to fetch water from the reservoir we were utilizing.
Princess Mthimkhulu, a member of the Dlovunga Community Water Project Fund, recalls, "It was such a traumatic experience!"
In 2015, the Dlovunga community banded together to form a fundraising group to support a communal water project.
This was done in an attempt to solve their water problems.
Every homestead agreed to donate SZL1,450.00 to the fund, which would be paid in manageable instalments.
Following these efforts, the community asked World Vision Eswatini for assistance in 2018. World Vision collaborating with the Eswatini Water Services Corporation (EWSC), has asked the community to donate 20% to the project's success.
What began as a small community project has since grown and effectively provided water to over 1,000 residences in the area. The project benefited from the EWSC's technical expertise, as well as World Vision's labor and money of SZL 3, 054, 672. (approximately USD 196,000).
According to Princess, World Vision has also helped the Committee with community social mobilization and ensuring that child-headed families benefit from the water project.
"This effort has also improved our children's health by considerably improving their hygiene," she adds.
Princess says that because the children no longer have to spend hours walking to and from water sources, they can now focus on their studies, thus increasing their grades.