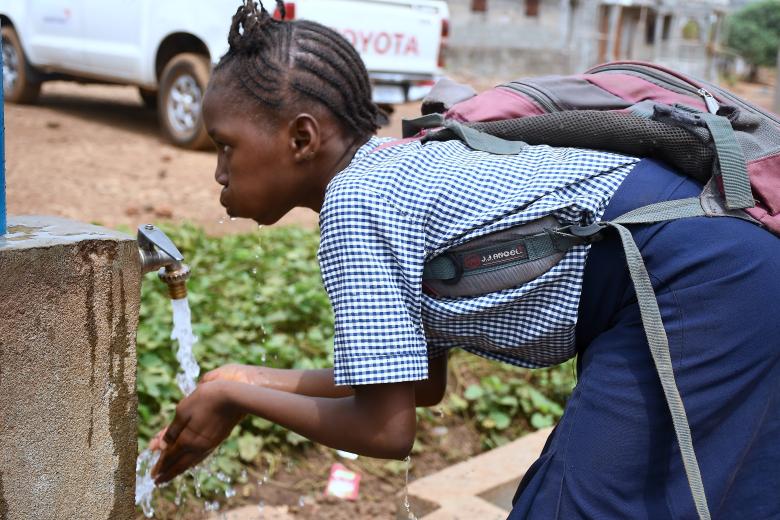 WATER AS AN AGENT OF CHANGE; A TALE OF THREE COMMUNITIES
Tuesday, March 21, 2023
By: Sia Nana Jones – Communications Officer World Vision Sierra Leone
This year's World Water Day is about accelerating change to solve the water and sanitation crisis around the globe. In Sierra Leone, several communities have been without potable water and women and children have borne the brunt of carrying unsafe water for very long distances. To salvage the water constraints in three communities (Kola Tree, Kalaba Town, and Kissy Shell communities) in the east end of Sierra Leone's capital Freetown, Sierra Leone Brewery Limited and Heineken Africa Foundation signed an agreement with World Vision International Sierra Leone to kick start a second phase of Water Sanitation and Hygiene project valued at US$300,000. The project had a target direct beneficiary of 110,000 people and more than 220,000 indirect beneficiaries.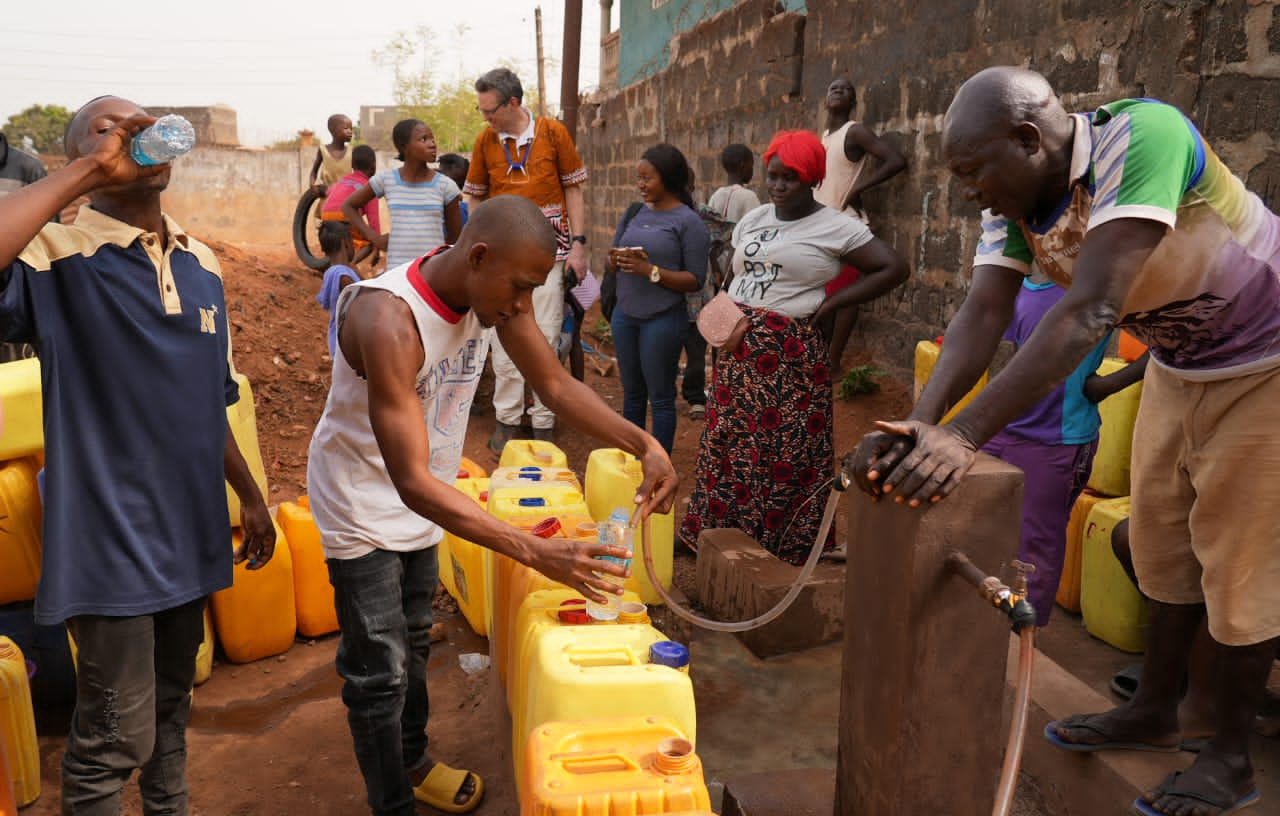 Two years down the line since World Vison constructed the sola mechanized boreholes in the three communities, with drums, trumpets, singing, dancing, and great jubilation, expressing joy and appreciation, residents of Kissy welcome World Vision International Netherlands staff who came to visit the project sites.
Ya Alimamy Mansaray is the women's leader (Mammy Queen) of the Kissy Shell community, she wasted no time in expressing the impact the water supply has made in their community.
Since World Vision International Sierra Leone and the Ministry of Water Resources constructed the solar mechanized borehole water supply system in our community, the impacts have been huge. Initially, we have so many dropouts from school as there is little or no time for the children to study all in pursuit of water. They were being raped and impregnated, in the process of scouting for water.
The stories of change and the impact of water availability in deprived communities are endless. At Kola tree community a mother of 5 lamented the ordeal her children faced in the past.
My kids and other children in the community used to cross a dangerous 4-lane moto way to fetch water in a nearby community. One sad day my child was hit by a car but God spared her life…she only sustained minor body injuries, and another child was also knocked down by a commercial bike. This ordeal uses to hunt our kinds until World Vision came and constructed a solar mechanized borehole and place a tap next to our house. Our children are now safe and are no longer late for school or afraid of being hit by a car or motorbike.
Accessibility to safe and clean water improves the well-being of children which will enable them to be productive academically.
Taking responsibility for sustainable development requires human ingenuity while achieving sustainability entails joint effort and teamwork. Throughout the years the facilities installed in the various communities by World Vision have received community ownership Councillor Sheku Turay is in charge of Ward 416 in Kissy and its immediate environs, "We are grateful to World Vision Sierra Leone and the Netherlands for their rescue. This project has brought collaboration among us; we are now able to seat as a team to strategize ways of maintaining the project. Our neighbouring community normally come to fetch water so the need for sustainability and maintenance of the borehole is a priority. From the little monies coming we do use to mobilize the cleaning of the tap and the tank. We don't need to wait on World Vision or the government to do that for us." He noted.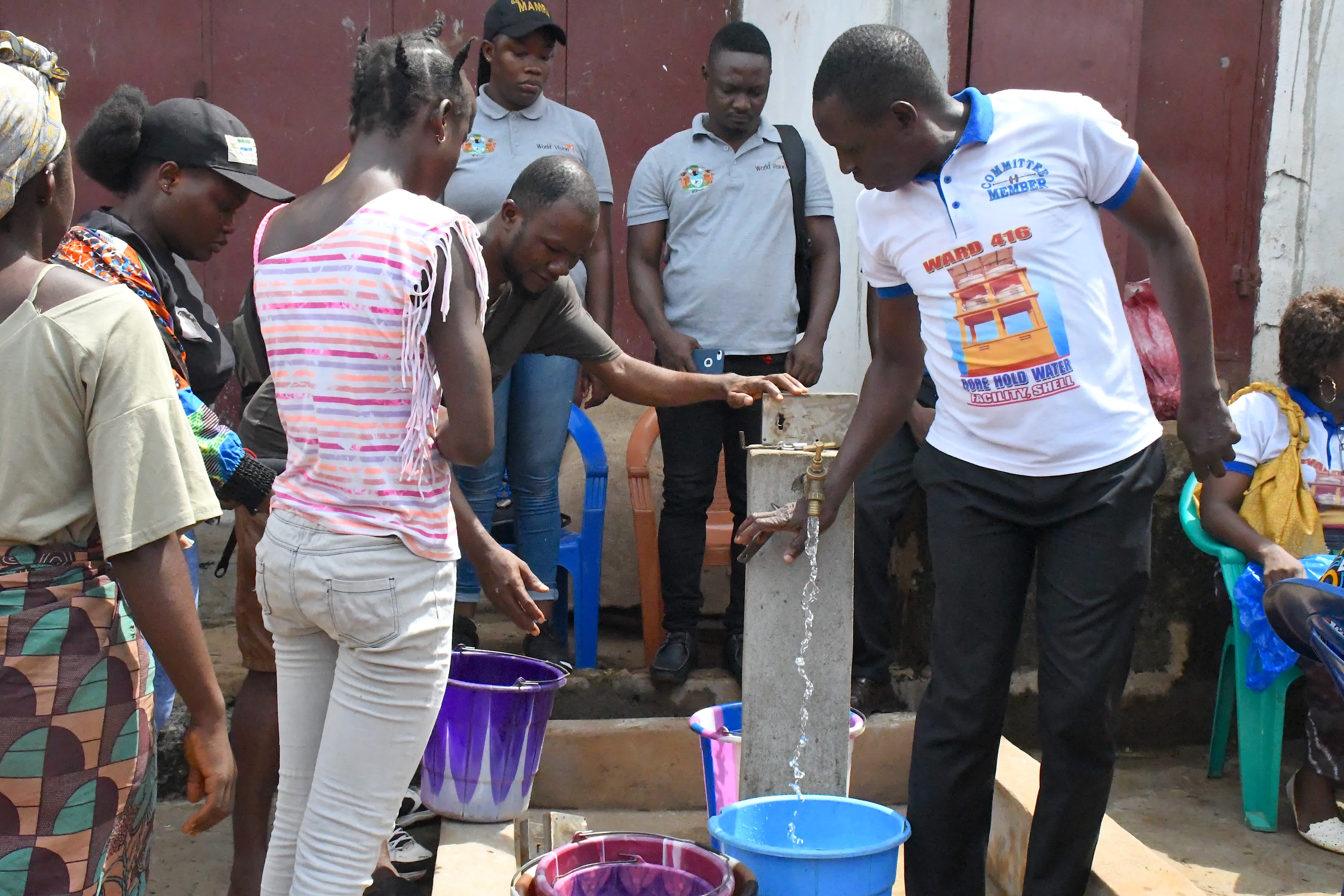 Collaboration often requires strategic manoeuvring and planning to achieve optimal results this is according to Ad Visser Grants Officer, World Vision Netherlands, "this is an amazing impact I have ever seen, what touches my soul the most is the strategies you were able to come up with in the sustainability of the project. I see the thirst for development and collaboration. Above all, your welcoming was passionate. I feel so much emotional and thank you so much for a such warm welcome. We will relate this information when we get back home".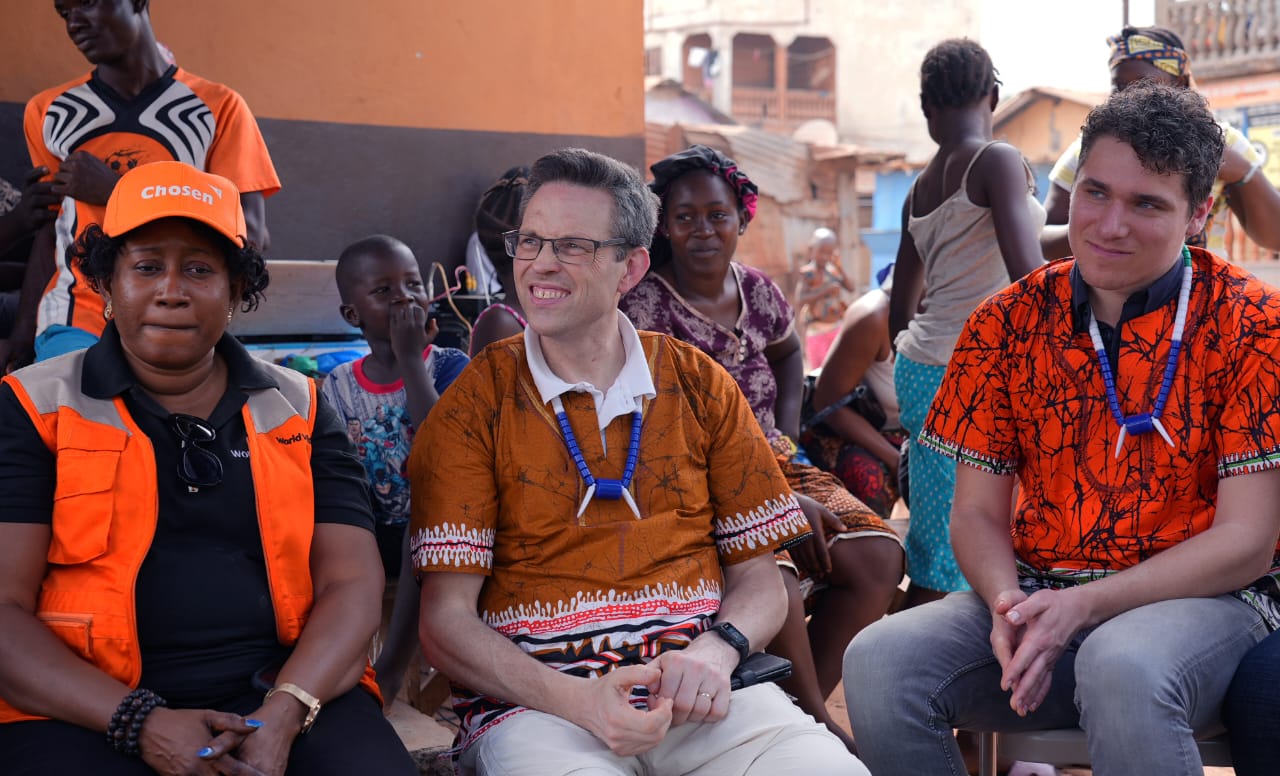 Water is at the core of sustainable development and is critical for socio-economic development, energy and food production, healthy ecosystems and human survival itself especially child wellbeing, in Sierra Leone World Vision is championing a cause to ensure that every child enjoys life in all its fullness.