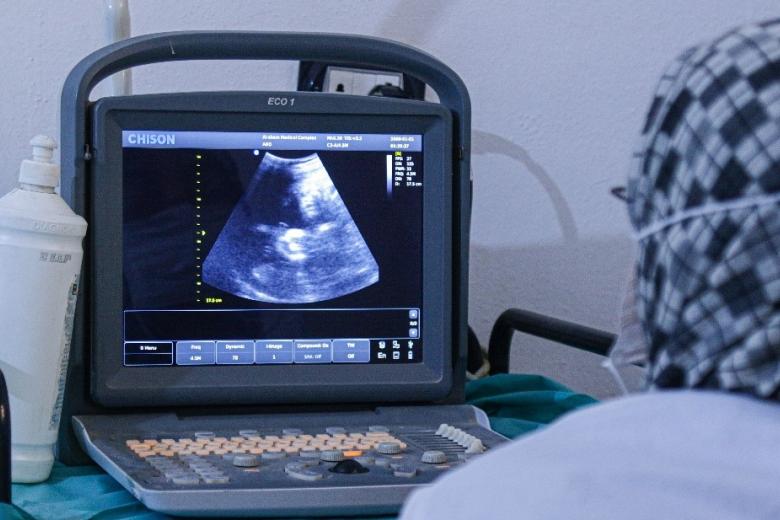 "I have waited seven years for you," Azizeh*
Tuesday, April 4, 2023
More than 13,000 innocent lives were cut down at their prime since the beginning of the Syrian war forcing their mothers to begin a never-ending state of grief. But war and its monstrosities did not stop there. It evicted these mothers from their homes into the barren lands joining almost 7 million Syrians with nothing to relieve their sorrow but the support they receive from humanitarian agencies.
However, Azizeh* had her mind set on rewriting her history.
Sometimes, Things Have to Get Worse Before They Improve.
Azizeh, 27, was only 17 when she was forced to abandon her childhood to live adulthood. "I lost everything, even the toys I had all my childhood and the room I spent the most precious memories in," Azizeh says.
She knew bombardments turned Aleppo into a dangerous zone, so Azizeh's family had to evacuate in 2012.  Azizeh did not fathom she would be saying goodbye to the house she grew up in. However, when her father, "barged into the house with heartbreak and fear filling his eyes telling us the shelling was too close. We knew we needed to leave, immediately". At that moment, everything became surreal, and Azizeh experienced a mixture of emotions that all ended with the same feeling- Fear. It was the sensation that overwhelmed her consciousness. 
"When my father told us we were leaving, we did not know that it would be the last time I would see our house, so we left all the furniture hoping to return soon. But after all these years, I don't think that anymore," she shares after the realisation sinks in.
Moments later, Azizeh returned to her senses only to witness her family frantically gather whatever their fragile backs could carry. She thought about asking her father but was almost certain that asking will not result in an answer because he did not know where either. He only wanted to shelter his family of four at all costs.
Soon, she began thinking -maybe this journey is meant to be and maybe she will finally find peace. Three stops later, and with every step, Azizeh felt she was approaching her mysterious future.
Settling in the camp was not easy for Azizeh, but the hope of coming back home is what kept her alive. "It was very difficult to live in a tent surrounded by hundreds of others, but with time we got used to it. The human's ability to adapt helped her pull through the upcoming three years in the displacement camp. Finally, the tiny tents Azizeh thought she would never get used to, began to feel safe. The rocky unpaved road started to lead to what she now calls home, and the mysterious future began unravelling. Seems like everything was part of a bigger plan, after all.
A Knock on the Door and Hope is Around the Corner
Adapting to a place barely makes it home, it's the people who make a house a home, isn't it Azizeh?
Miraculously, at times of suffering and hardships, our wounds bond us and bring us closer. That is what happened with Azizeh. It's the universe's way of healing us and putting us back together.
Azizeh's story begins here. The family next door is friendly and outgoing and they connected with Azizeh. She is beautiful with a sharp mind.
That is when Azizeh, 27 and Yaser's [husband] worlds collided and they instantly knew they wanted a life together. After his mother talked to Azizeh about the possibility of getting married, Yaser finally proposed to her resulting in a beautiful marriage in 2015 and hoping to build a family of their own like any newlywed couple. "I felt delighted, I knew he would be my backbone in sickness and health, happiness and sadness," she tells.
However, six years passed by, Azizeh's dream of being a mother seemed to get further and further away. "Every time I went to the doctor, my husband would be waiting for good news telling him I was pregnant. Unfortunately, every time I came back to tell him that there was no pregnancy, he felt devastated". With every visit, Azizeh's heart would break a little.
Still, she didn't surrender to her fate and believed that happiness will find its way. Azizeh will have her baby in her arms soon. But despite that firm belief, she went through dark moments where she fell in despair, "I have visited many health clinics and gave up," she shares.
Finally, God answered her prayers and one day a neighbour of hers advised her to visit World Vision's partner's health clinic where they provide reproductive health services. "I was hesitant, after all the heartbreak but after she insisted, I went". Slowly and with the doctor's support, guidance and consistent medical referrals over a couple of months,  the puzzle pieces began falling into place.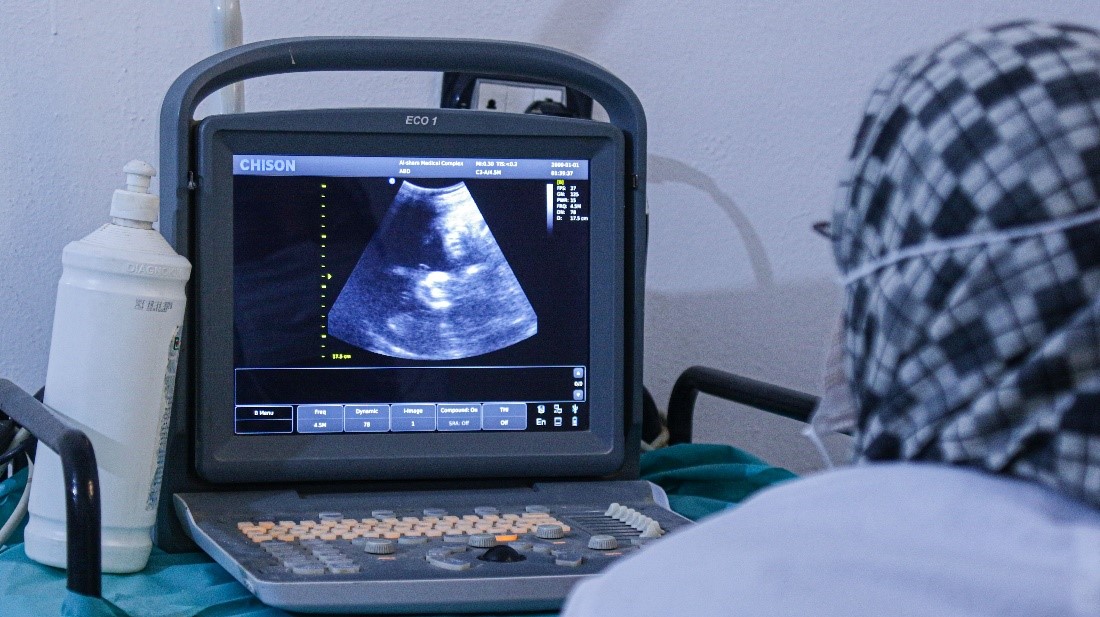 As soon as the midwife put the device they use to check for pregnancy, it was clear that Azizeh is pregnant in her second trimester. "I felt I was levitating from happiness. It was a feeling I cannot describe... After all these years," she happily shares. As a result, the midwife provided her with a visiting schedule to monitor the baby and ensure everything is going well.
Azizeh went to break the joyful news to her husband who could not believe what he heard. "He was in denial at first..." But now, she is in her seventh trimester and will be one of the 312 childbirths the centre did so far, benefiting approx. 70,800 women and with health services and consultations.
The health project also provides a dental clinic, paediatrics, and internal medicine support to almost 116,500 internally displaced Syrians. This means, after Azizeh gives birth in two months, she is able to visit the centre for follow-up consultations with her healthy baby.
*Name has been changed to protect identity.