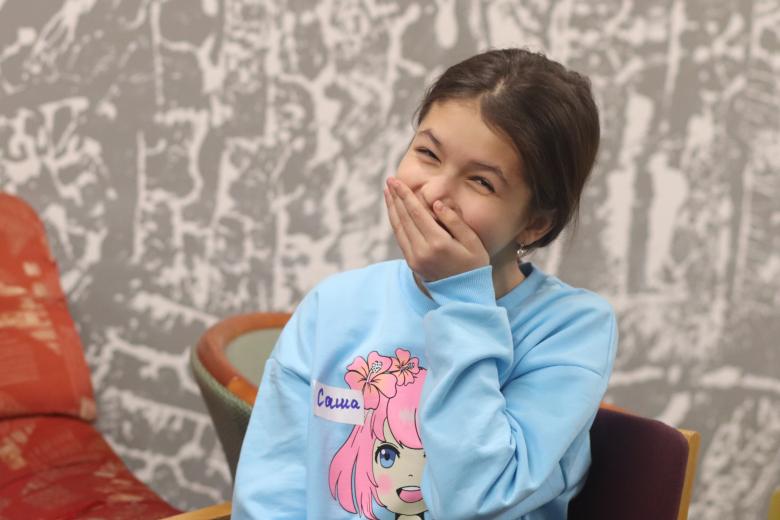 Art therapy provides healing and psycho-social support to Ukrainian children, clinical psychologist says
Thursday, February 2, 2023
"My biggest wish is that the war will end soon, so my family and I can return home and be safe," said 8-year-old Elisei with a twinkle in his light blue eyes, who came to neighboring Moldova from Dnepropetrovskaia Oblast, Ukraine.
In the aftermath of war, no one is immune to the scars of loss or trauma. Every cell in your body and mind is filled with the anguish of being apart from your loved ones. Even if you left the danger, your ears could still hear the grating sound of the sirens, your eyes could still see the wreckage of the destroyed houses.
However, no one experiences war as deeply as children, who can potentially be scarred by the atrocities. Since 24 February, Ukraine has been experiencing today's largest human displacement crisis, affecting 7.5 million children, according to the latest World Vision report on child protection.
Psychology studies have shown that the trauma of war adversely affects the mental health of Ukrainian children. From post-traumatic stress disorder to anxiety and depression, children could feel extreme dread, fear, helplessness, wrath, despair, or denial.
Along with showing swift and intense emotional reactions, they may also experience physical symptoms, including headaches, stomach pains, as well as difficulties falling or staying asleep.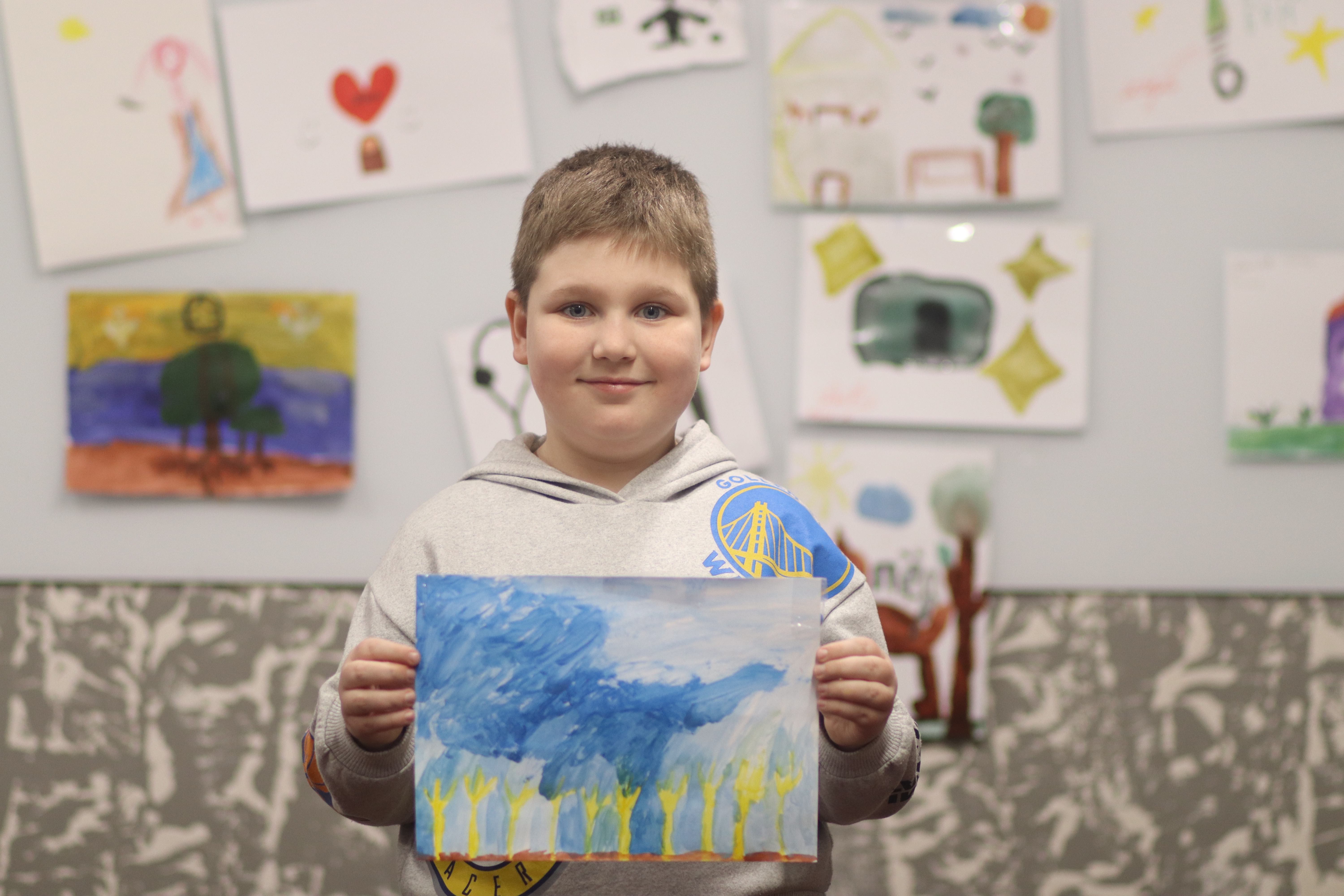 Clinical psychologist, Tatiana Orekhov, has witnessed the impact war on the children from Ukraine. She is a facilitator at a psycho-social center run by Communitas, World Vision's local partner in Moldova, made possible through the support of the Disaster Emergency Committee (DEC).
"I noticed that Ukrainian children who came here were severely disturbed by their experience. They did not communicate with anyone other than their parents, spent a lot of time on the phone, cried excessively, refused to eat, or participate in any activities we organized.
Their faces were filled with fear and tightness," Orekhov shared. As explained by the psychologist, children who have experienced the war tend to focus on how to stay safe, ignoring other primary needs.
"They don't behave like a normal child who wants to play with his friends, enjoy life and eat sweets. It is likely that they will not have the same interests as other children their age, especially those who lived in underground bunkers before and were exposed to shelling, shooting, and dreaded threats." She added, "Their main concern will be to feel safe, close to their parents or caregivers."
To heal the impact of war on these children, we first need to make them feel safe on their own, even when their parents are not around.
At the Communitas Psycho-Social center in Chișinău, children can be supported to improve their mental well-being through art therapy sessions. Every Saturday, Tatiana meets nearly 30 kids, aged 3 to 15, and presents a new concept for their group session. This time, the facilitator talks about happiness. In the spacious room with green chairs and red sofas, children gather in a big circle, giggling.
After Tatiana recounts a short story about happiness, narrated with a gentle voice and low tone to get kids' attention, she invites them to create a representation of happiness out of a tiny chunk of plasticine.
Victoria, 8, shapes from the white block of plasticine, Ukrainian verniyky, a traditional type of food from her country. Elisei moulds a heart using two colors, blue and yellow. One by one, children explain what hapiness means to them.
"To heal the impact of war on these children, we first need to make them feel safe on their own, even when their parents are not around," emphasized Orekhov.
As noted by the psychologist, around 80% of children who were traumatized in war zones are likely to suffer from post-traumatic stress disorder (PTSD) later in life. A protective and loving environment and establishing a sense of safety in their communities is vital to preventing post-traumatic stress.
"The purpose of what we're doing here is to create an environment of love and care, a solid feeling of community that they can rely on, preventing symptoms of PTSD. From my field of expertise, I can confirm it works," said Orekhov.
She added, "Children who frequent the center regularly differ significantly from those who visit just once or twice a month. When kids come here often and learn how to recognize their feelings, talk, and how to cope with stress, they change their overall mental well-being." At the end of the group counseling session, children are asked to draw an illustration of happiness.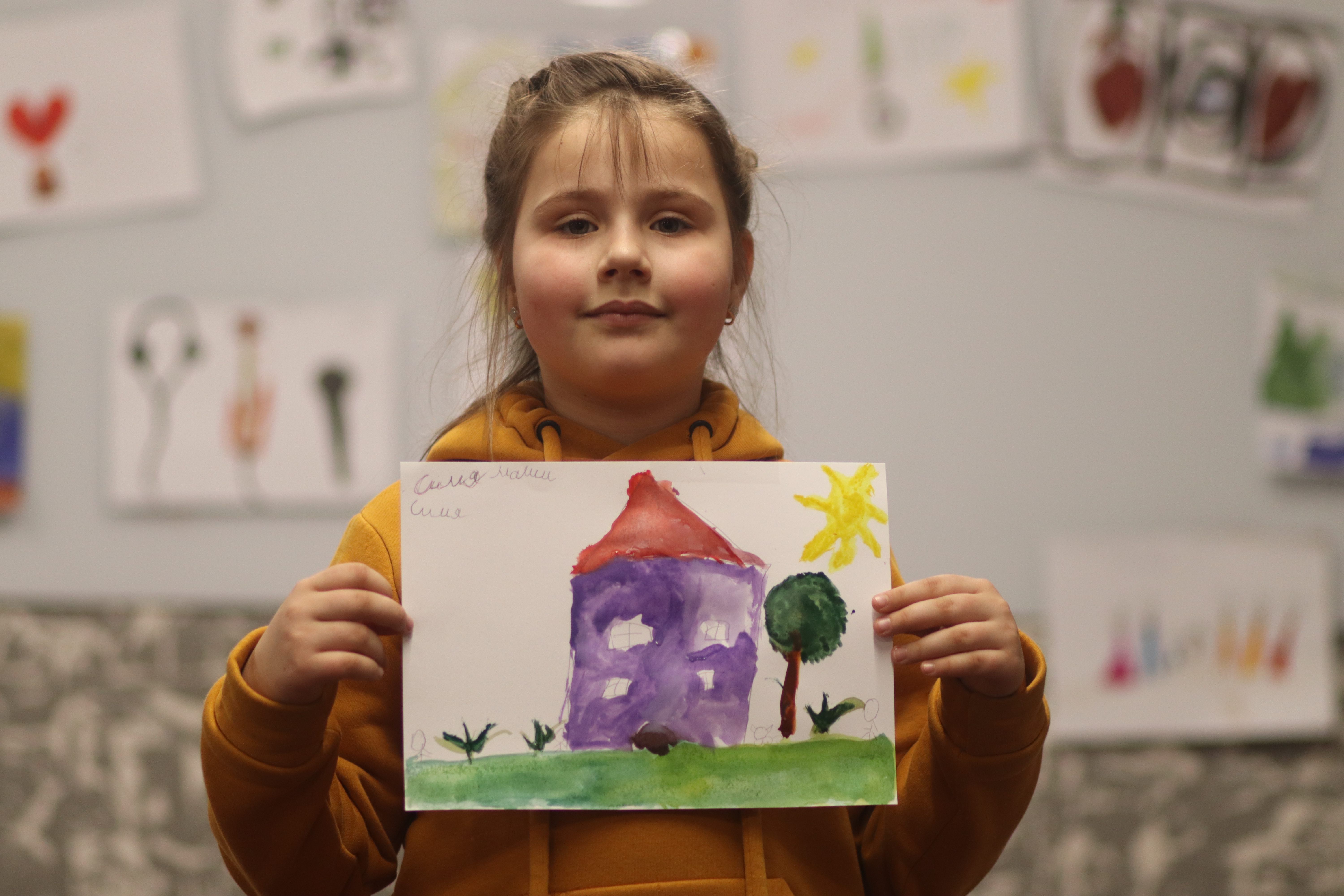 "I've painted my house because whenever I think of my house, I think of happiness, laughter, and kindness. Since this was my childhood home, I have the most wonderful memories there. I have also painted my family,. My family is my happiness," said Maria, 8, from Tarutino city, Ukraine.
"I wish that war would end, and the world would become peaceful and friendly," she added. "The reason I drew money is that if I had money I could take care of my family, and if my family is taken care of, everything else in my life will be sorted out and I would be happy," said Arina, 11, who came from Odessa Oblast, Ukraine.
"In my drawing, I depict the sky and the wheat fields of Ukraine, which are visible everywhere in the country. I chose these colors because they are the same as the colors of the Ukrainian flag. I love this country," concluded Elisei.
To date, through multiple mental health and psycho-social support (MHPSS) programming initiatives, World Vision has reached 24, 574 people in Ukraine, Romania, Moldova, and Georgia, who are benefiting from mental health and psychosocial activities.
In Moldova, World Vision responded to the needs of 56,098 people in 32 districts, partnering with the World Food Programme, Communitas, Food Bank, Step by Step, HelpAge, and AVE Copiii.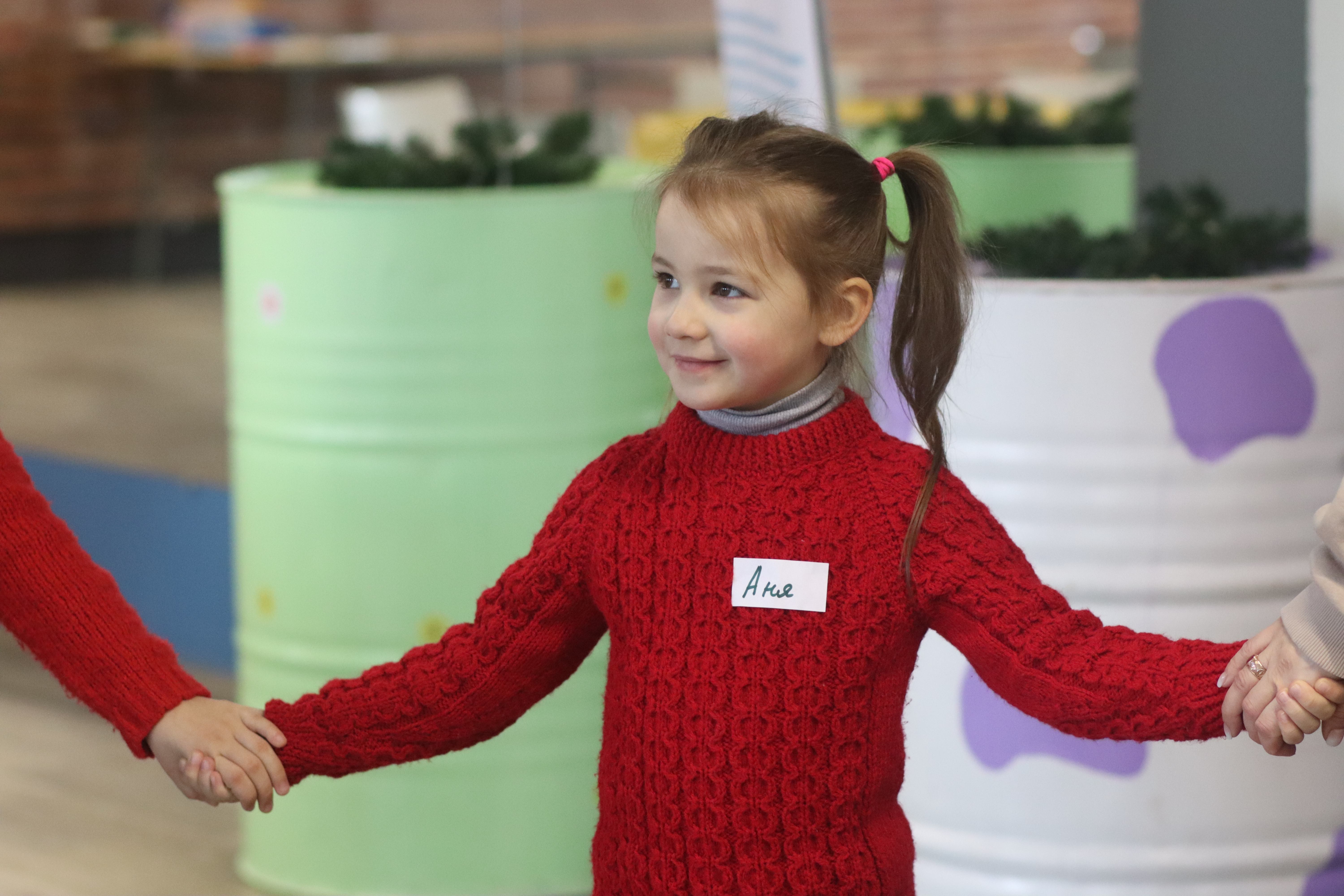 Story and photos by Laurentia Jora, Communications Officer