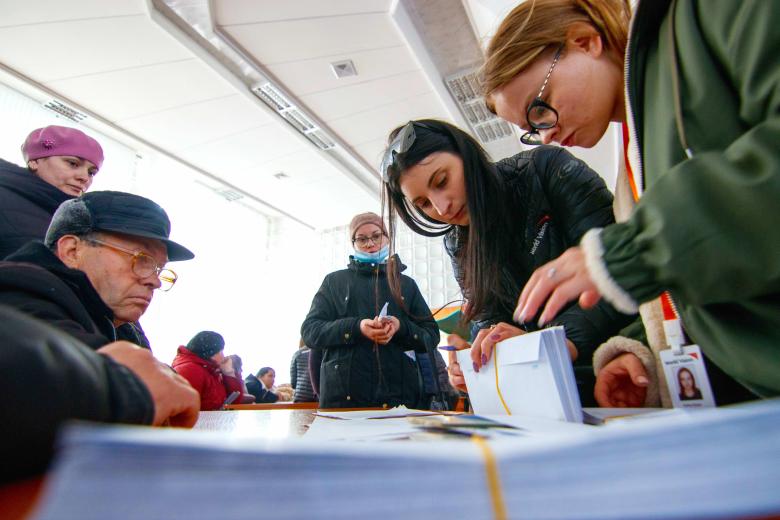 Cash assistance augments livelihoods and empowers vulnerable Moldovan population
Friday, April 7, 2023
NISPORENI, Moldova – Amid the distribution hustle and bustle, almost 300 people wait for their turn to be called at the counters. Irina Popa, World Vision's team leader patiently reviews the long list of names, pausing briefly.
Everyone is alert, listening intently to hear their surnames. People arrive one by one to sign and collect cash vouchers. Irina works diligently, checking the identification numbers several times before handing over the coupon.
The distribution began at ten in the morning and people still pour into the crowded room two hours later. Most of them are elderly and people from large families.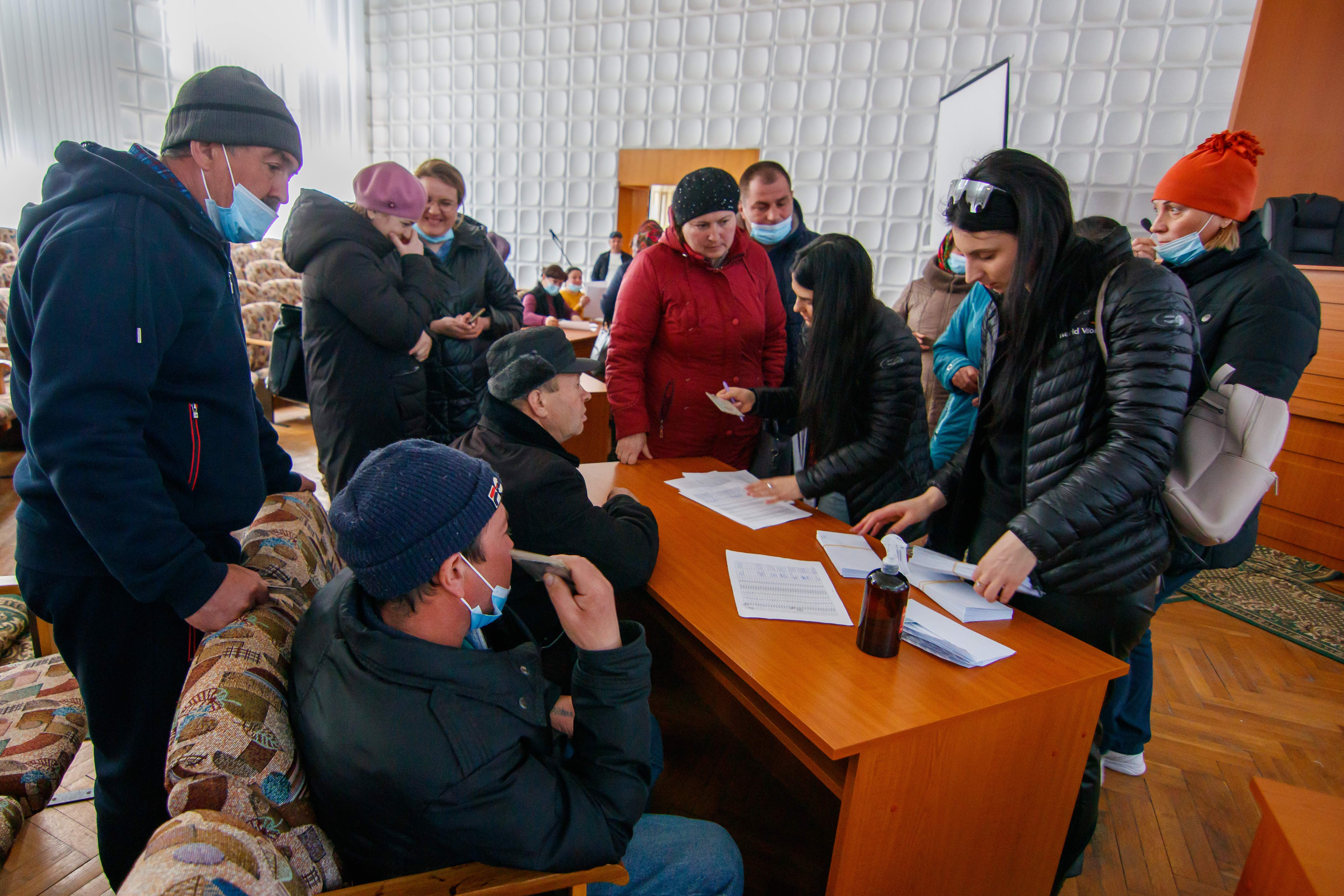 They come from faraway villages outside of Nisporeni and seriously affected by Moldova's multiple crises. Their faces bore the hardships that they are going through.
With more than 790,000 Ukrainian refugees crossing the country's border in the last year, over 107,000 chose to stay. At the core of Moldova's role in hosting thousands of Ukrainian refugees is its own population's challenges.
Food, energy, and commodity costs have risen sharply. The Moldovan elderly, such as Petru, a crippled retiree, depends only on his monthly pension. This cannot cover even half of his family's needs.
Sensitive to this situation of the local population who generously opened their doors to the Ukrainian refugees, World Vision, supported by the World Food Programme (WFP), is assisting host communities in Moldova through cash assistance and vouchers.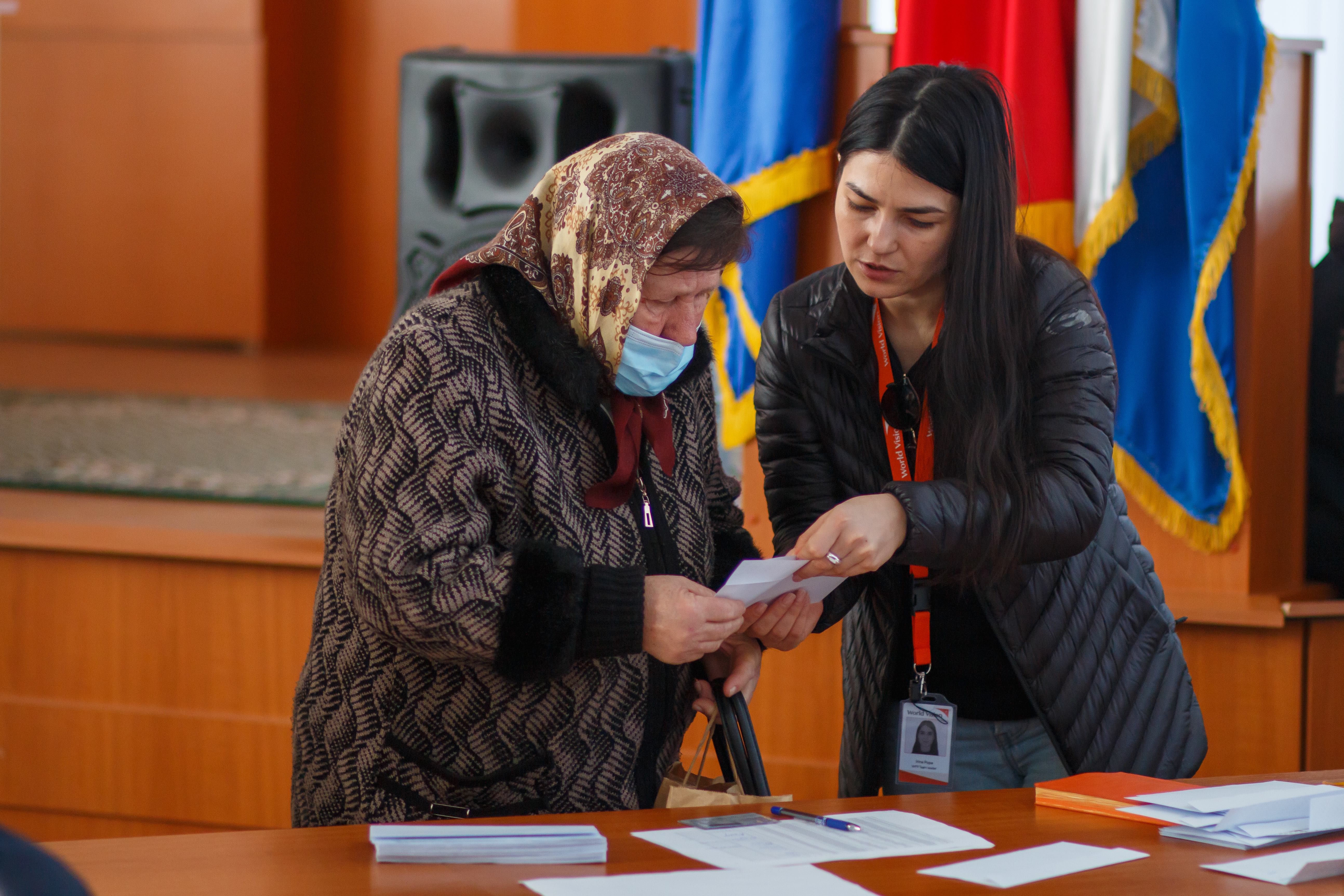 The Provision of Emergency Cash Assistance to Crisis-Affected Populations and Integration of Shock Response into the National Social Protection System in Moldova Project has reached out to more than 16,000 families in 35 districts of the country.
"It is crucial to support the families. Through cash assistance, they are supported in a dignified way to augment their meagre income from their livelihoods," says Irina.
She continues, "The soaring prices have made living costs very difficult for many struggling Moldovans. The assistance can boost their ability to meet their basic needs."
It is crucial to support the families. Through cash assistance, they are supported in a dignified way to augment their meagre income from their livelihoods.
Petru, who has been disabled for several years, was unable to attend the voucher distribution. Irina crosses the small courtyard through the green gate, adorned with yellow, crimson, and light purple flowers.
In the dimly lighted room, Petru lies in bed. Irina places the voucher carefully on the nightstand and helps him sign the form.
"My father appreciates World Vision's aid immensely. He cannot get out of bed. His medical expenses outweigh his pension income," says Galina, Petru's daughter.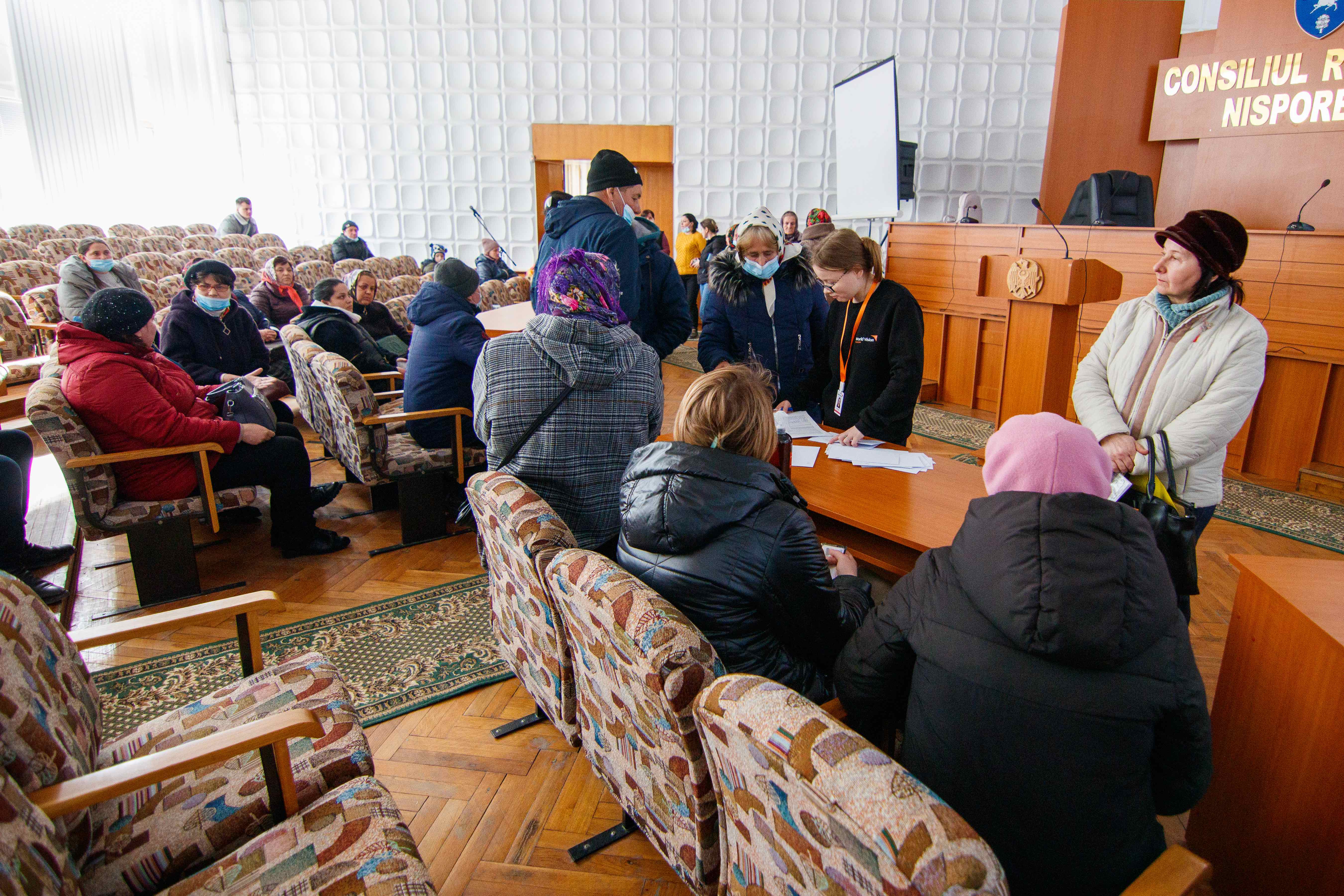 "Elderly individuals are the most distressed currently. They live alone. They are not fully integrated into society, and most are marginalized," shares Ecaterina Țugulea, Deputy Head of the Social Assistance and Family Protection Department in Nisporeni.
Pensions are meager, yet essential necessities such as food, heating, and prescriptions have increased, according to local authorities. The most vulnerable people had difficulties surviving the winter due to high gas and power rates.
"The majority of them use firewood for heating. But even those are expensive compared to previous years. This year we faced a firewood crisis. It is exceedingly difficult for the elderly," says Țugulea.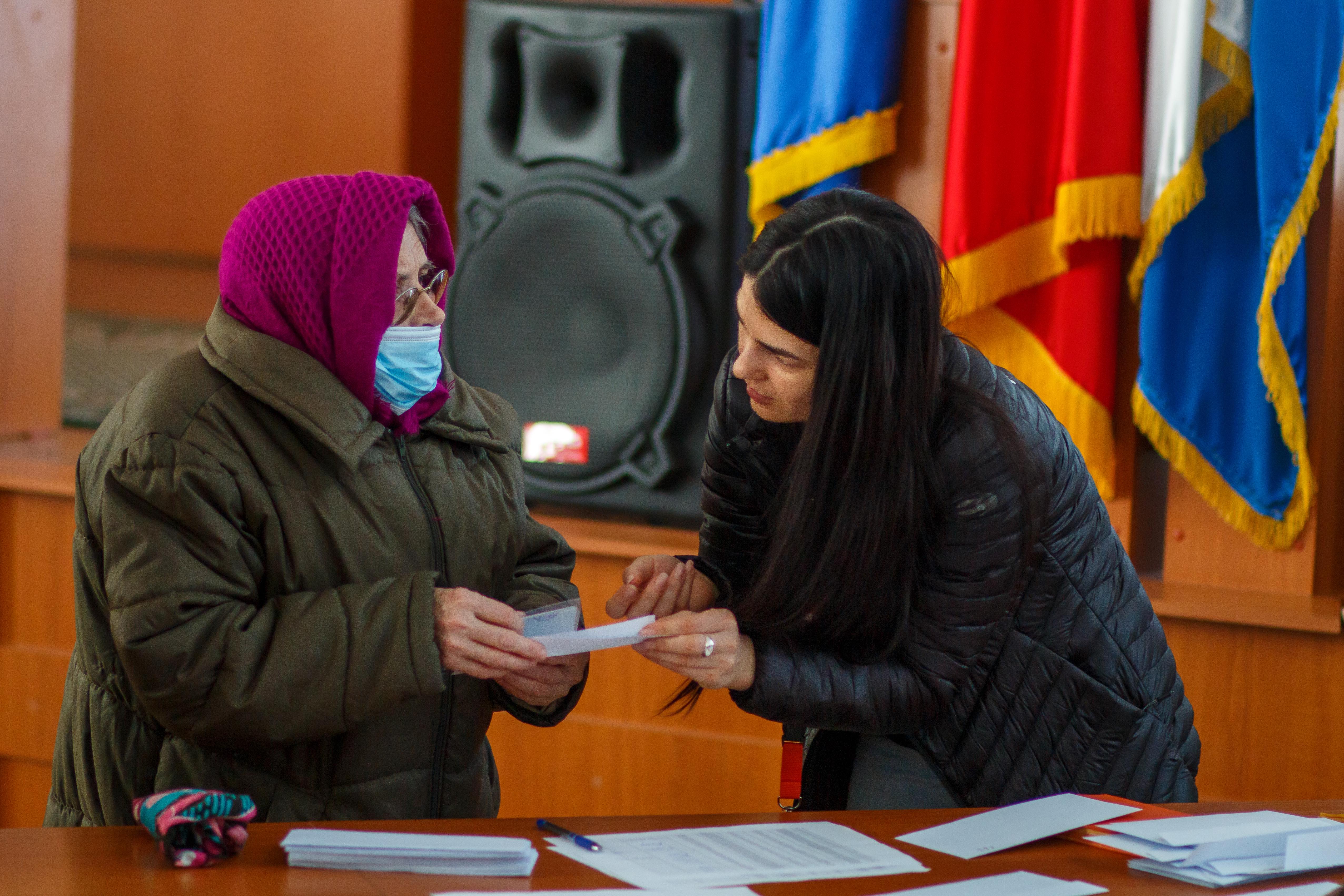 She adds, "You have no idea how delighted and thankful they are for this financial help. Cash vouchers are significant for most elderly since they are frequently the only source of income they have aside from their monthly pension."
"A survey conducted by economists stated that 84% agreed that cash payments improve people's welfare more than transfers-in-kind of equal cash value. With the economic challenges Moldova is facing, following the Covid-19 pandemic, energy, and refugee crisis, this project has the desired impact," concludes Irina.
To date, World Vision has reached more than 60,000 Ukrainian refugees and host communities in Moldova, providing support through cash and vouchers, food security, protection, education, mental health and psychosocial support programs.
World Vision in Moldova supports the Ukraine Crisis Response in partnership with five local partners, implementing projects in 35 areas of the country, supported by WFP.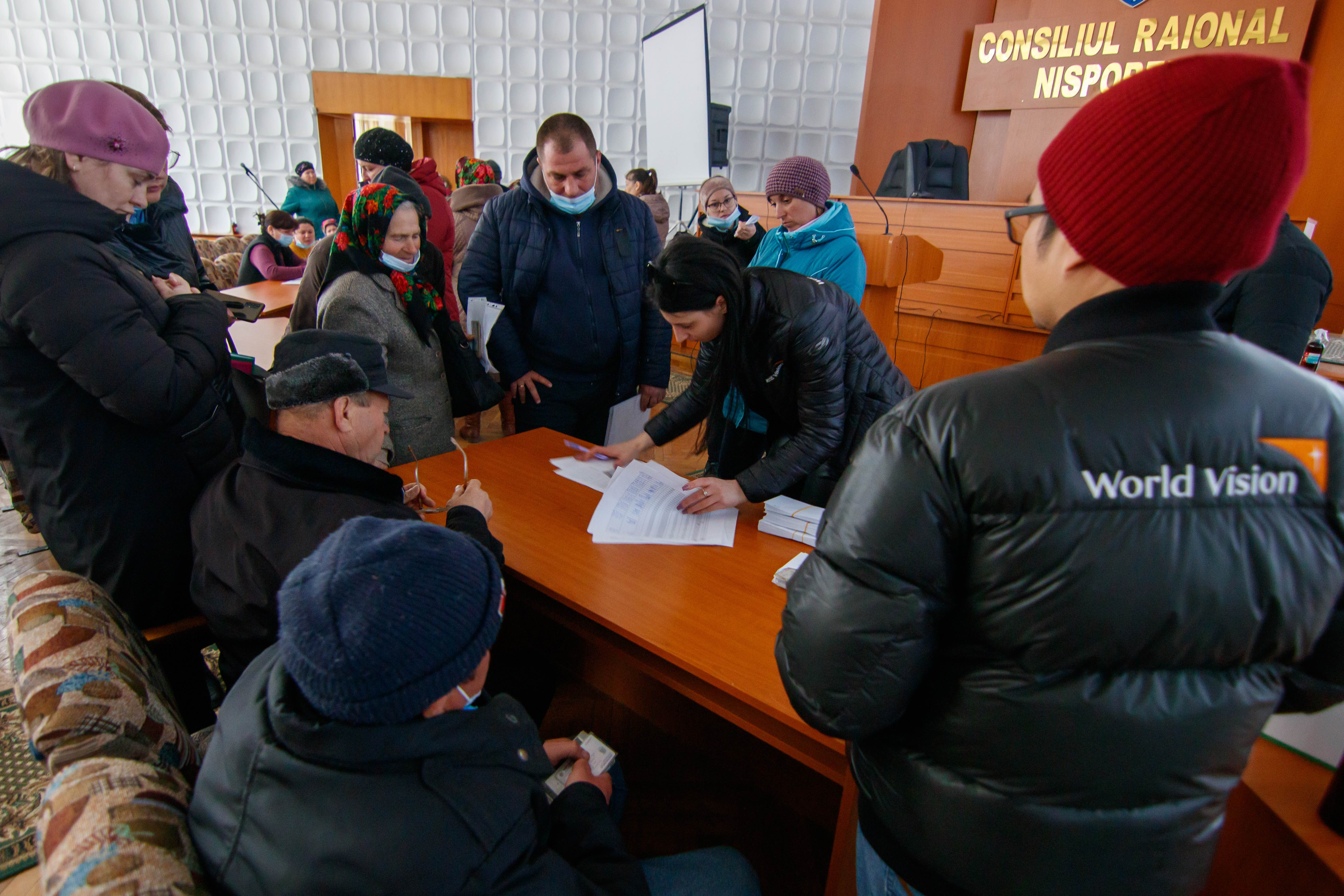 Related Story: Over 31,000 provided with cash assistance in Ukraine
By Laurentia Jora, Communications Officer I Photos by Eugene Combo and Christopher Lete/World Vision