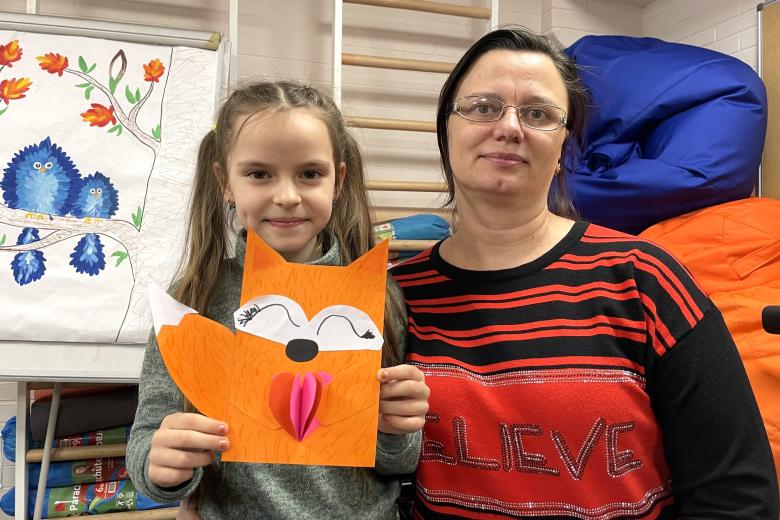 Displaced Ukrainian children deal with the ongoing crisis through creative craft making
Wednesday, April 12, 2023
For more than a year, internally displaced Ukrainians have been under constant psychological pressure due to the ongoing war. World Vision with its local partner NGO Divchata provides the most vulnerable with mental health and psychological support activities.
"Tanks appeared in our city from the first day of the full-scale invasion. We spent two weeks in the basement, we didn't even see the sun. It was very scary," recalls Inna Radchenko, a mother of two girls, whose family spent four months under occupation in Kherson region.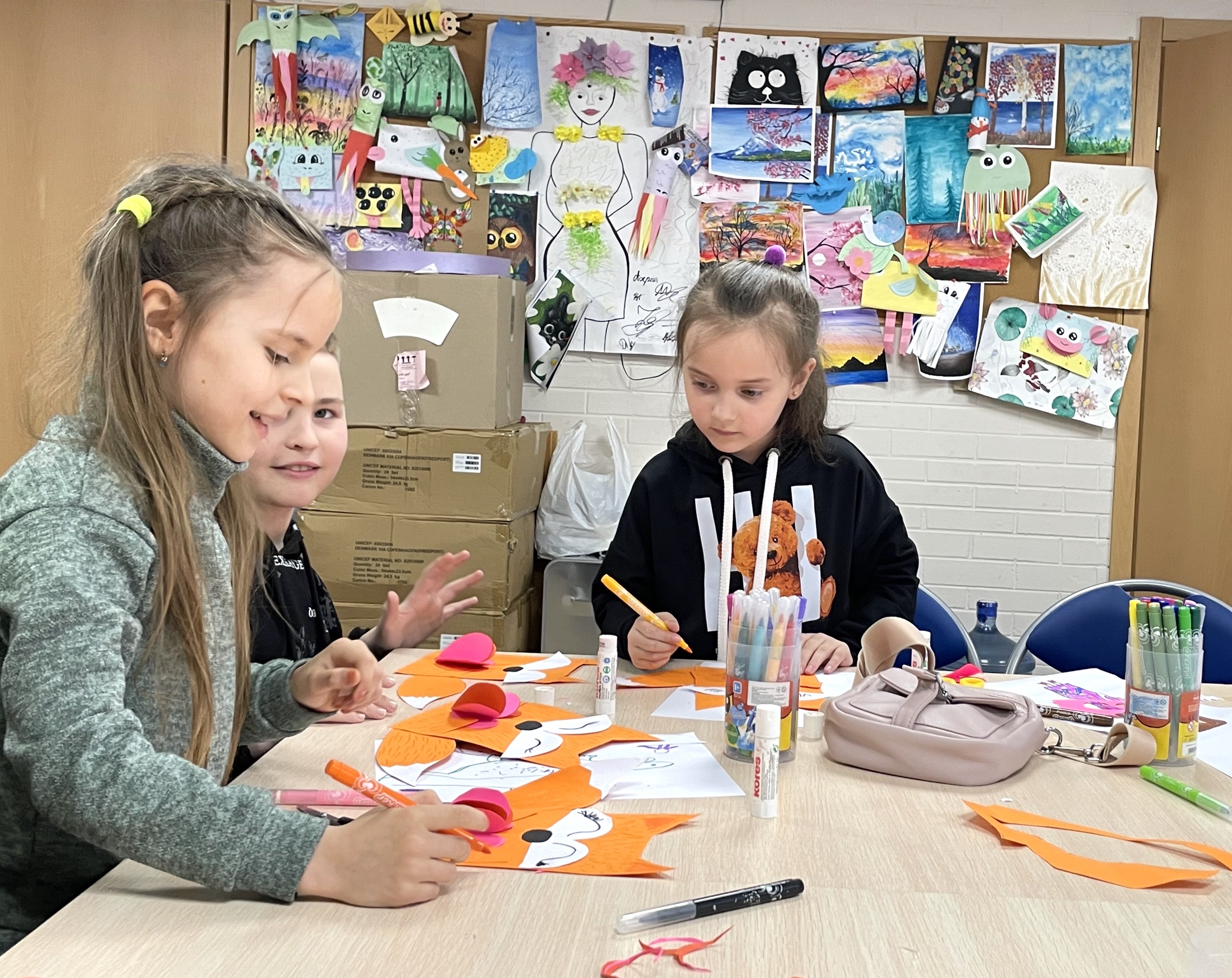 She adds, "There was a shooting and we heard battles between soldiers. The children were afraid to leave the basement."
Like thousands of Ukrainians, Inna and her family faced the terrible challenges of war, such as cutting off of mobile network connections, heating facilities, and electricity. Shops closed down, and food shortages followed.
But Inna's children were the ones who felt the hardest impact of the conflict.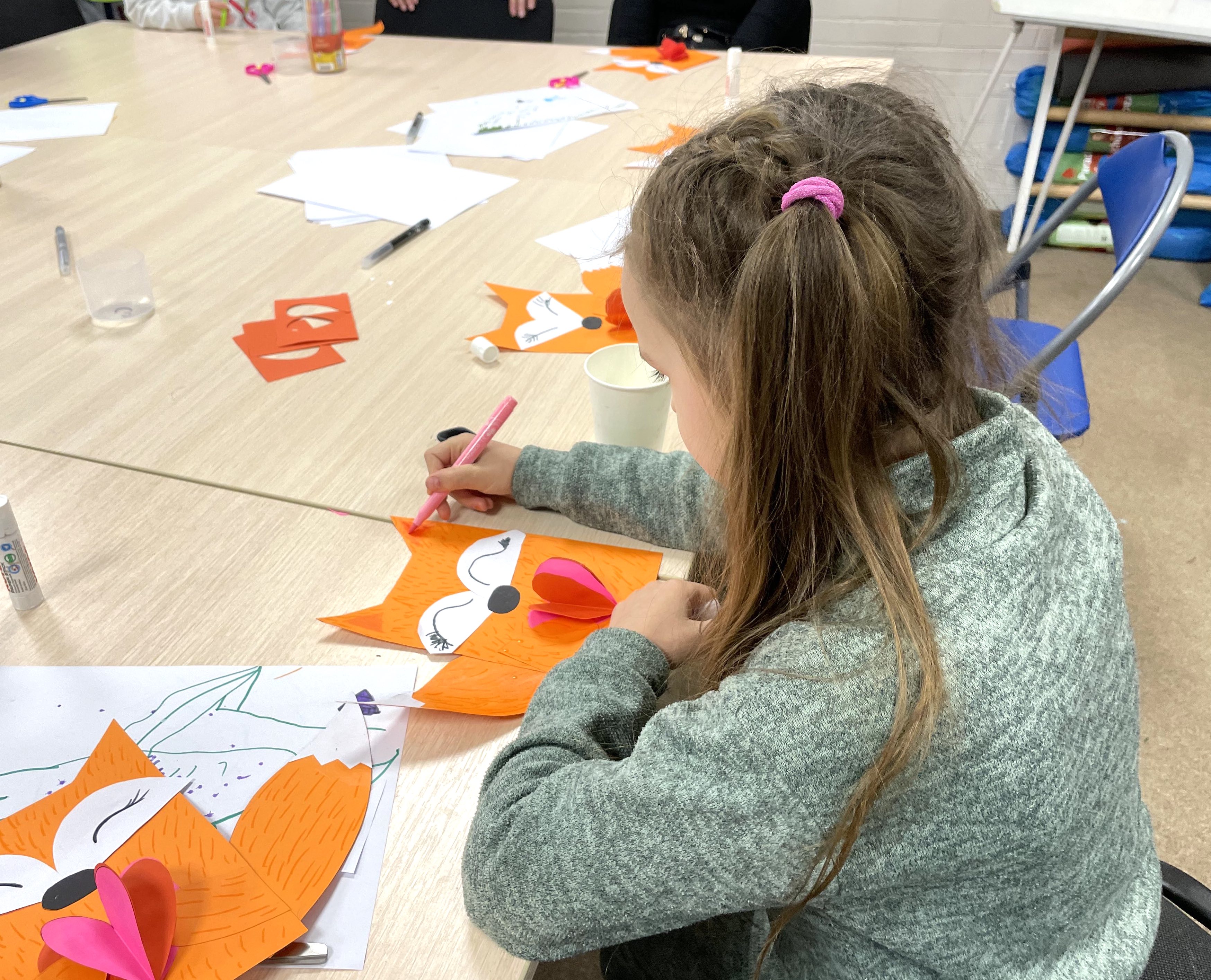 "Can you imagine that we waited in line for hours to buy bread? I explained to my children that the war had begun. They understood although it took them time to believe it was possible in the 21st century," shares Inna.
Fortunately, Inna's family managed to flee the Kherson region, located in the southern part of Ukraine in June 2022. They ended up in Kyiv where a lot of the internally displaced went. The UNOCHA reports that more than five million people were displaced by the war.
People who feel alone with their misery and grief should be reached out to and made to understand that they have some way out and there is help available.
Inna's daughter Anastasiia, who is seven years old, started visiting the IDP Center, where she can join activities aimed at providing mental health and psychological support from World Vision's partner NGO Girls "Divchata".
"We were looking for a place, where she could distract her mind from the war and learn creatively. After attending the classes, Nastya's wellbeing improved. She found friends and they share experiences together. I am always present at classes, and I have never seen my child so happy as I see now," tells Inna.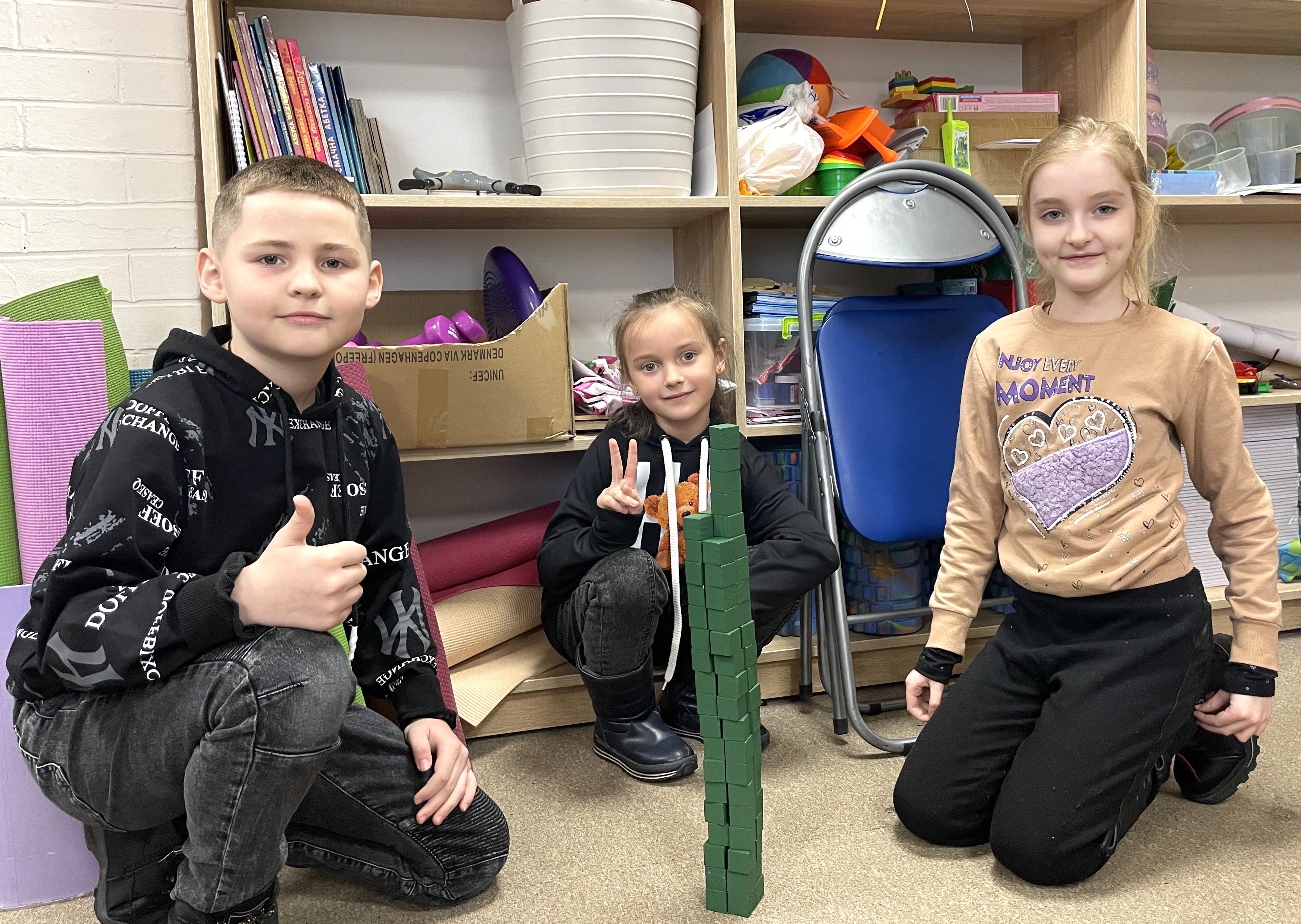 Fear of loud sounds, closure from the world, and refusal to make new friends are the most common consequences of the conflict children are facing now. Psychologists who work at the center are trying to help children through various games.
"When they first get to our center, we notice that they are like "hedgehogs". It is difficult for them to talk about their feelings, and they found it difficult to remember what they went through", explains Tetyana Fanchuk, who works as a psychologist at the IDP Center.
Fanchuk says, "But later, when they got to know each other better, they started to open up. We need more patience to understand how traumatized these children are and how serious the problem is."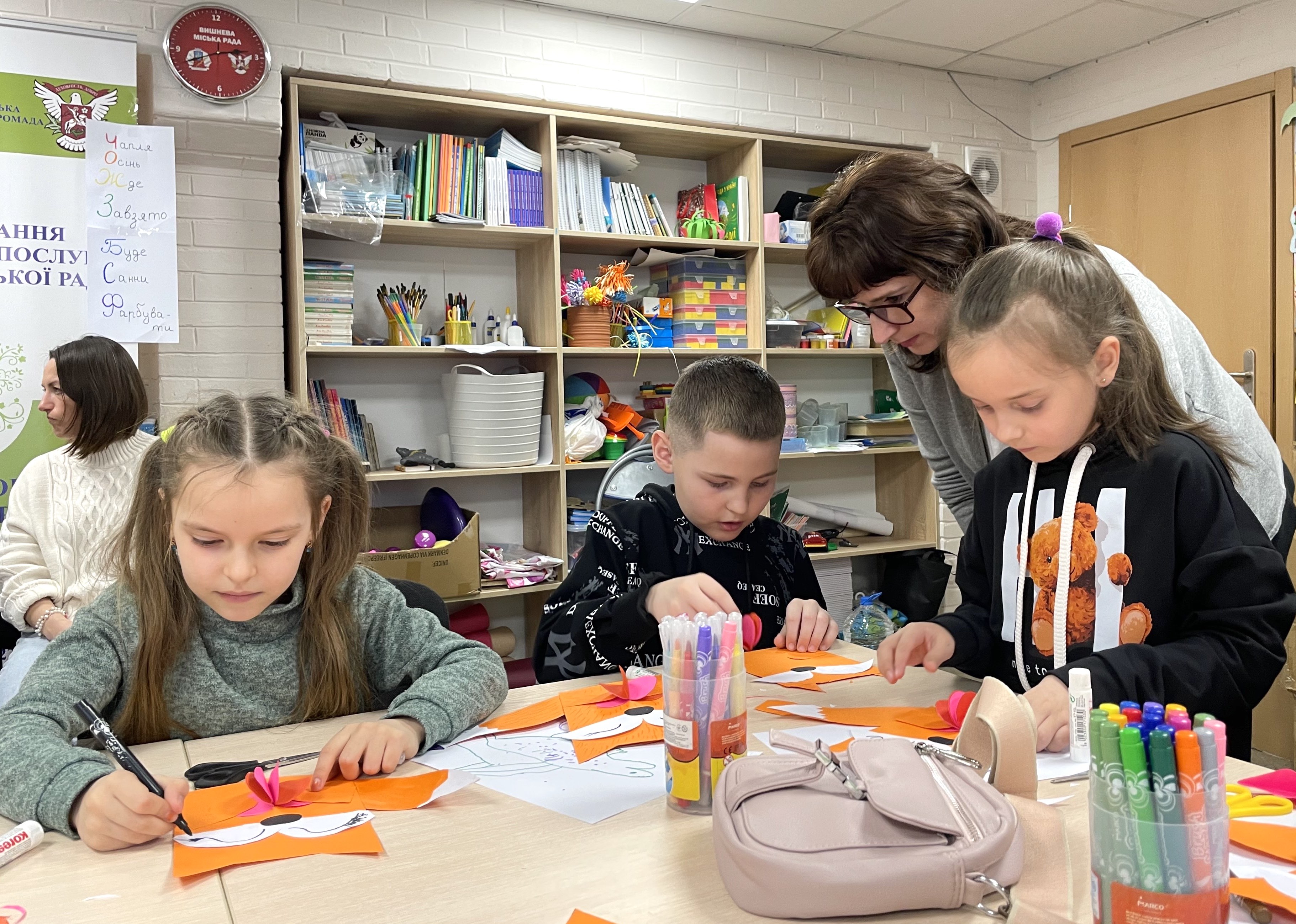 According to Tetyana, changes in children's behavior occur quite quickly. Both the parents and children are grateful for such an opportunity to be supported in their most dire conditions.
"It's an incredible feeling when you participate in something very big, very cool, and very useful activity. People who feel alone with their misery and grief should be reached out to and made to understand that they have some way out and there is help available," shares Kateryna Titchenko, a coordinator at NGO Girls Divchata.
The mental health and psychosocial support program is possible through the support of Germany's Relief Coalition Aktion Deutschland Hilft (ADH).
Download World Vision's Protection Report The Impact of War on Ukraine's Children
Story and photos by Oleksandra Shapkina, Communications Officer